Inside:How Moms Often Overlook The Little Victories of Motherhood and Why It's So Important We Start Recognizing Them
At my son's recent soccer match, I was chatting with some of the other moms as we waited for the game to begin.
One mom was telling us about a particularly trying episode she had just had with her son, but how holding her ground really paid off.
"I think I deserve a gold star," she jokingly said to us.
We all laughed with her and nodded in agreement.
As I thought about it a bit more, I actually told her I didn't think it was a half bad idea.
"We moms suck at acknowledging when we do a good job." I said. "We could really use our own star charts."
I mean isn't it true?
When it comes to giving our children positive reinforcement, we almost turn it into a professional sport. We are constantly praising and rewarding even their smallest achievements.
Unfortunately, when it comes to giving ourselves credit for our mothering wins we rarely, if ever, pat ourselves on the back.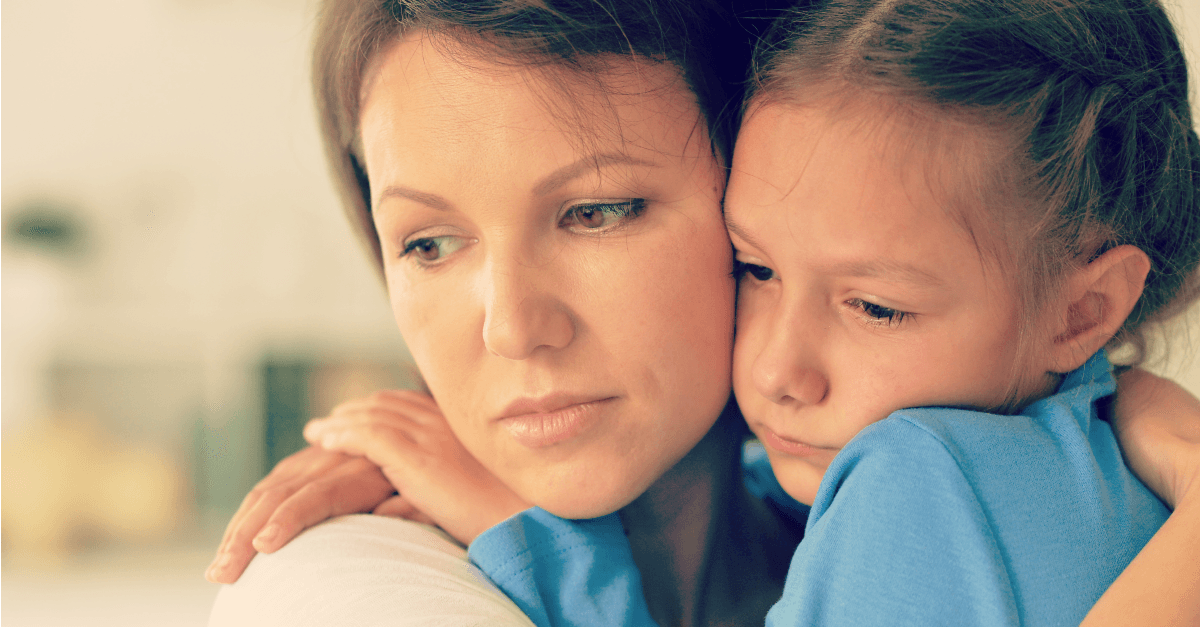 Too often as moms, we feel like we never do anything right.
We're overly critical of everything we do, or don't do. If we were to grade ourselves, few would give themselves even a passing grade and many would confess to a sense of total failure.
But I can't help wondering, what if for just one week, we took the tried and true star chart tactic often reserved for getting our children to successfully pee on the potty or clean their rooms and instead applied it to our parenting.
Getting the kids up and to school on time = 1 gold star
Feeding the family something for dinner = 1 gold star
Reading your child a book before bed = 1 gold star
Giving your child a hug = 1 gold star
Putting your child to bed on time = 1 gold star
Enforcing a consequence for a poor choice = 1 gold star
Wow, when you think about it in these terms, those gold starts might rack up pretty quickly.
And how about just telling our kids we love them every day.
Do we really understand how many gold stars that alone is worth, at least 100 right?!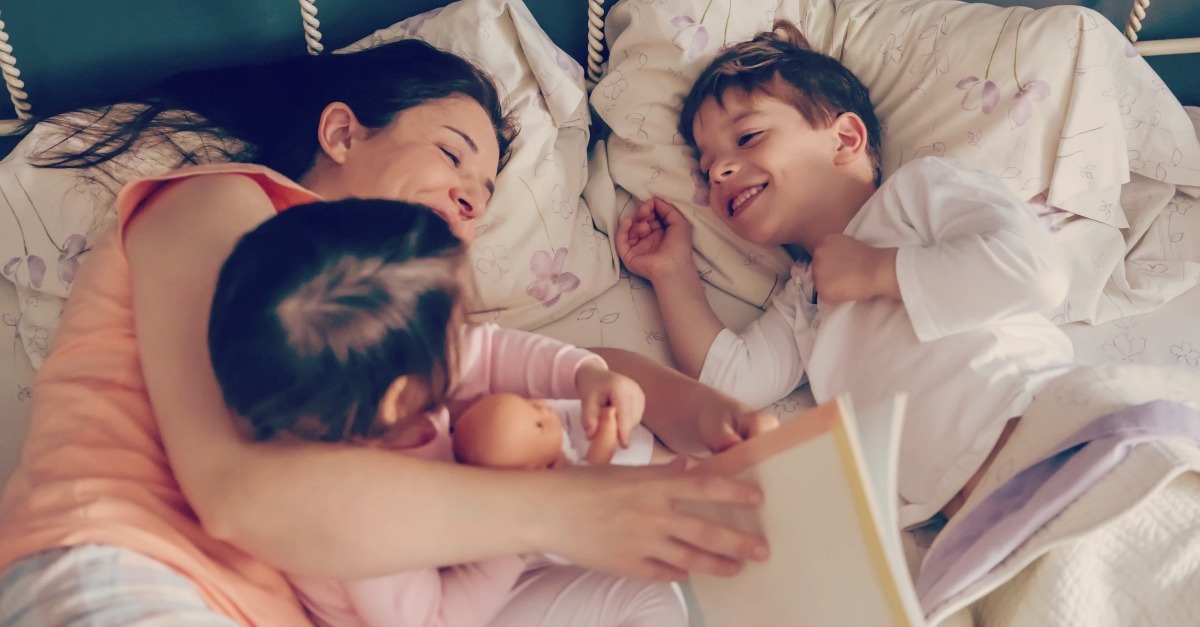 None of us are perfect, but most of us are doing a far better job than we realize.
It's just that too often those tasks I listed off above don't go on our "to do" lists to be checked off with a sense of accomplishment each day.
More than likely, they are the reason those "to do's" go undone.
We don't post about them on Facebook for all our friends to see and nobody brags about them at parties. To most of us, these are simply the routine tasks of everyday motherhood.
But each one is a little victory unto itself; each one is gold star worthy.
They keep our families functioning and add up to create the foundation on which our children build their sense of security and self-worth.
Now, I doubt most of us are going to go running to the store for some poster board to make our own "mom star chart."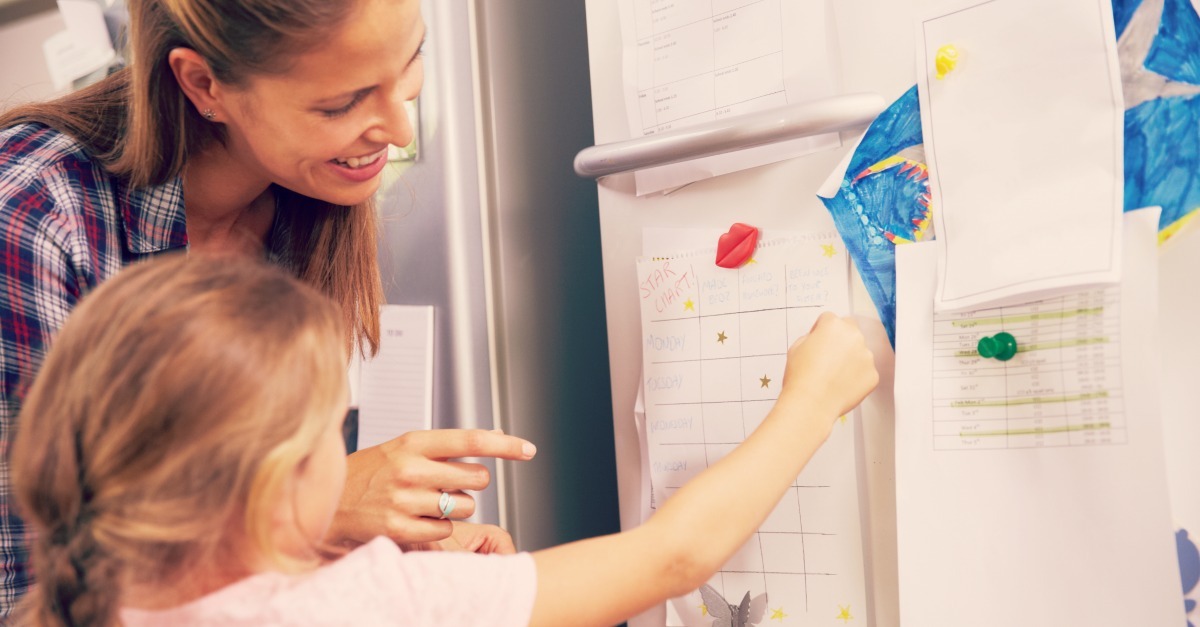 Although I still think it's a pretty brilliant idea.
However, next time you find yourself heaping disapproval on your mommy skills, stop and focus instead on those little overlooked victories in your day.
You might be surprised just how many gold stars you have earned, and maybe you could even reward yourself with a piece of a chocolate (or two).
Related Posts:
13 Books for Moms that will Change Your Life (at least a little)
The Surprising Thing To Say To Keep Your Big Kid From Growing Up Too Fast
Related Books:
Hands Free Mama:A Guide to Putting Down the Phone, Burning the To-Do List, and Letting Go of Perfection to Grasp What Really Matters!
Why Motherhood Matters: An Invitation to Purposeful Parenting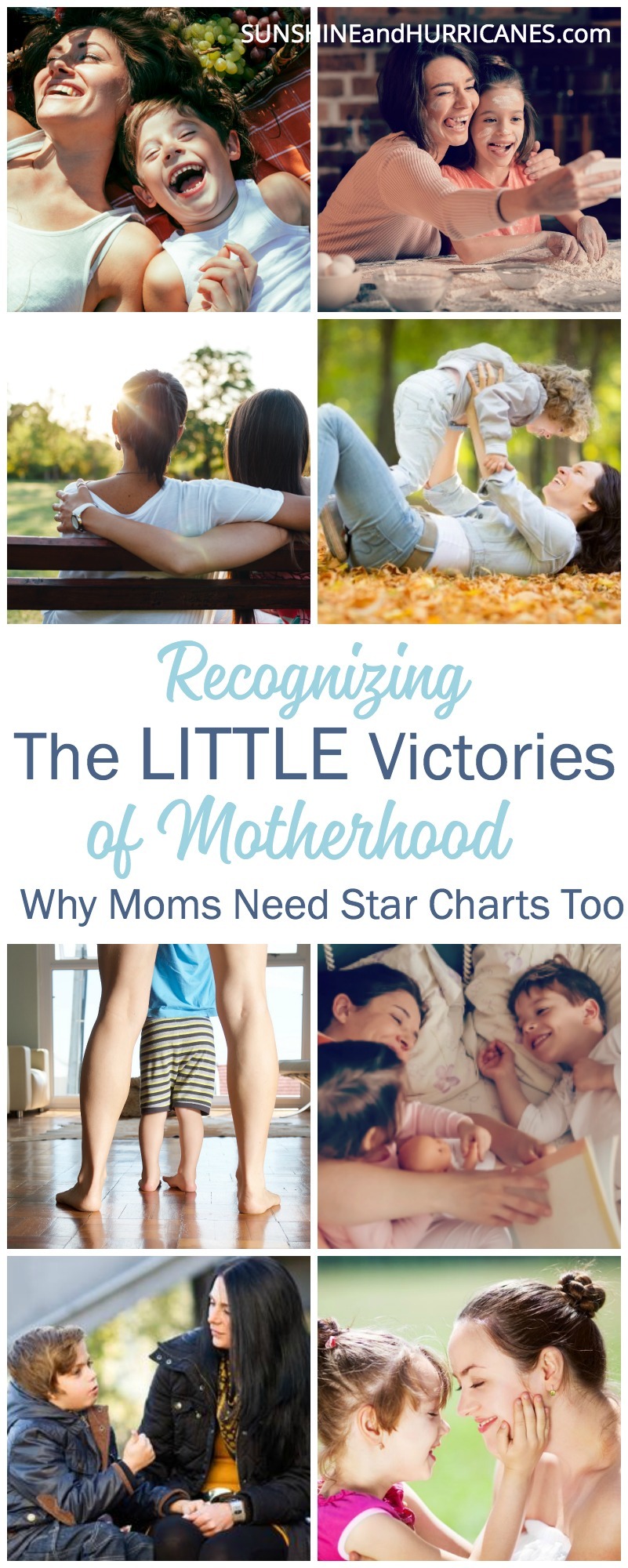 What Little Victories of Motherhood Could You Celebrate Today?