Maybe it's because I love reading so, but a book seems like the perfect gift for any occasion. After 14 years of being a Mom, I've spent my fair share of money filling Easter baskets and I love using Eggcellent Easter Basket Ideas That Won't Induce A Candy Coma. All these years have definitely shown me something: toys fall in and out of trends and favor but books, they are an investment that can last for years! I've rounded up The Best Books For The Easter Basket, selections for toddlers through elementary school kids.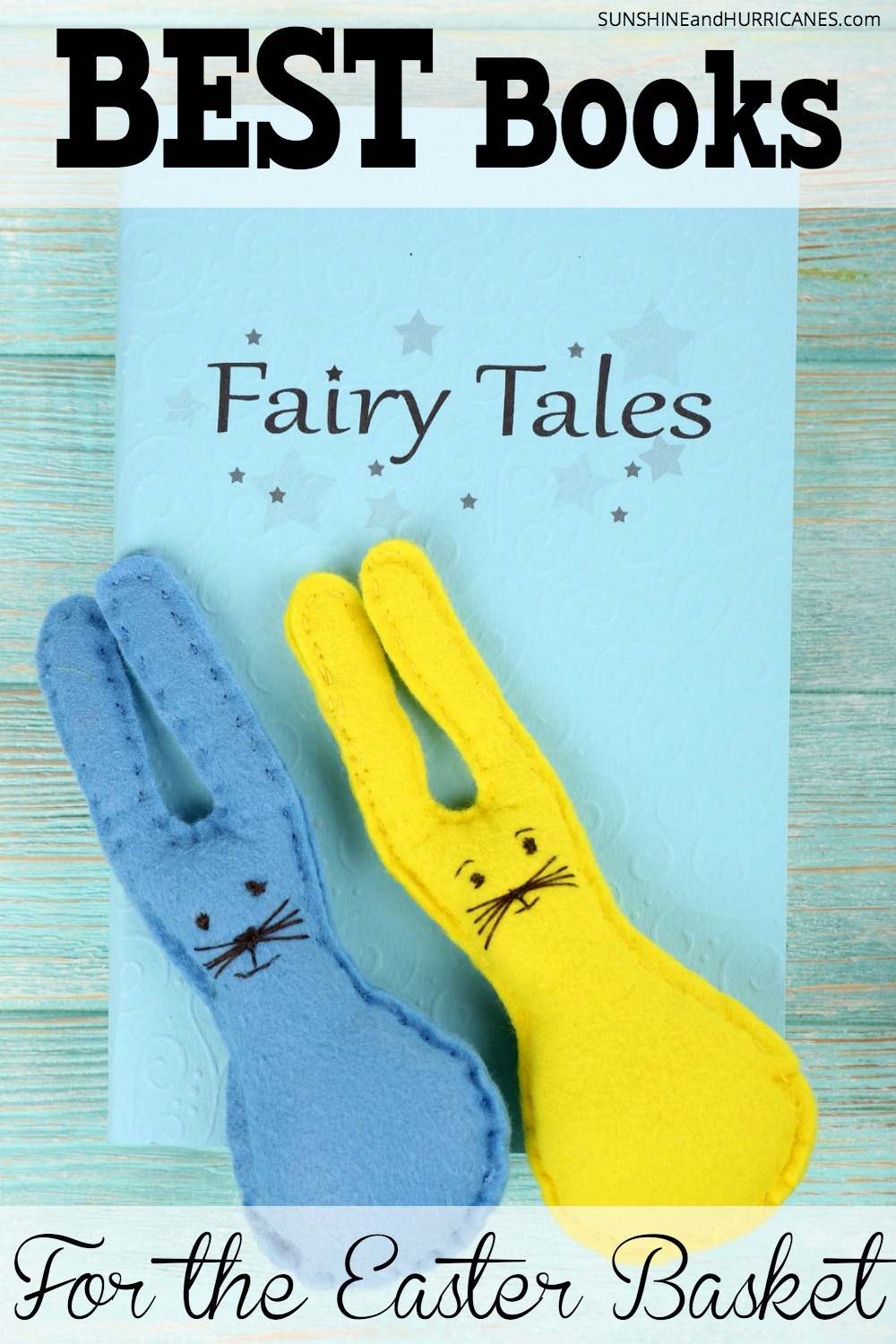 Whether you're looking for board books for that teething, destructive toddler living in the room down the hall or the bookworm 3rd grader who'd rather read than complete their math homework, these suggestions are among The Best Books For The Easter Basket and sure to be a hit!
The Best Books for the Easter Basket
BOARD BOOKS
I Love You, Honey Bunny
Ollie's Easter Eggs
Biscuit's Easter
Hoppity Hop Peek A Boo
The Itsy, Bitsy Bunny
Llama, Llama Easter Egg
Where Are Baby's Easter Eggs?
Happy Easter, Mouse!
Duck & Goose: Here Comes The Easter Bunny
Touch & Feel Easter
Five Little Bunnies
Peep, Peep I Love You
The Bunny Rabbit Show
Easter Bunny
PICTURE BOOKS
Pete The Cat: Big Easter Adventure
Clifford's Happy Easter
Marshmallow
The Biggest Easter Basket Ever
The Night Before Easter
Best Easter Egg Hunt Ever
Home For A Bunny
Happy Easter Curious George
Here Comes The Easter Cat
Too Many Carrots
Here Comes Peter Cottontail
The Story Of The Easter Bunny
CHAPTER BOOKS
  

The Rabbit Ate My Homework
Galaxy Zack: A Galactic Easter
Heidi Heckelbeck And The Tie Dyed Bunny
Chocolate Wishes: The Magic Bunny
Hop: The Chapter Book
Emma: The Easter Fairy
Nancy Drew & The Clue Crew: Chick Napped
Captain Awesome and The Easter Bandit
No matter what the occasion, books are a wonderful gift and we've got interesting options for all ages, including Book Club Suggestions for adults! Whether you need suggestions for Elementary School Reading or Teen Reading, we've got those and many others!
We've got tons of ideas for Tween and Teen Easter Baskets and a fun family activity, Easter Peeps Houses!
Do you have any other Books for the Easter Basket your kids love?