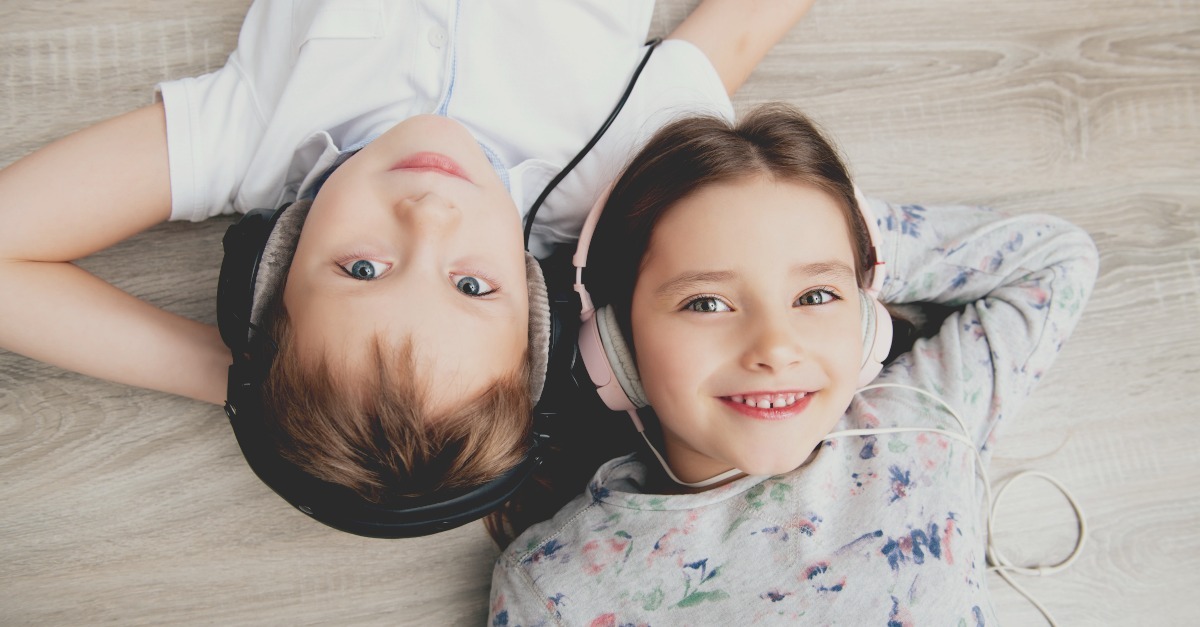 The world is full of amazing books and stories, just waiting to be heard!
For many of our kids, the last thing they want to do is read! If you have a child who struggles to read, or is a slow reader, reading can feel like an overwhelming task for them. But, now while you are stuck inside, it might be a great time to introduce them to joy of audiobooks. It can be a way to help hesitant readers learn to love books.
Or maybe you are a family of book worms who already love reading, but need some new ideas. Listening to audiobooks as a family can be a fun activity during these crazy times!
And even better for anyone looking to audio books to help fill the time, Amazon Audible is currently offering a large selection of its kids stories for FREE.
Here are some suggestions for great audiobooks and series to listen to with your kids.
Charlie and the Chocolate Factory
Charlie and the Chocolate Factory is one of our top suggested reading books for elementary kids. This book tells the classic story of how Charlie wins a golden ticket to tour Willie Wonka's famous chocolate factory.
Harry Potter
If your kids loved watching the Harry Potter movies, they will love diving into the Harry Potter audiobooks. The Harry Potter series follows the story of a young wizard and his quest to learn to master the art of magic at Hogwarts School of Witchcraft and Wizardry.
The Tiger Rising
The Tiger Rising by Kate Dicamillo is just one of many books by this prolific children's book author. You really can't go wrong with any of her titles, but this one in particular is a truly engaging in audio version.
It tells story of an 11-year-old boy, Rob Horton, who finds a caged tiger in the woods behind the hotel where he lives with his father. With the help of a new friend, Rob must decide what to do with his discovery and at the same time come to terms with his past.
Alice in Wonderland
Alice in Wonderland will have you falling down the rabbit hole to read this exciting adventure! When young Alice falls asleep, she dreams up an imaginary place called Wonderland.
The Green Ember
The Green Ember follows the story of two legendary rabbits! This fantastic adventure has so many twists and turns that your little ones won't be able to stop listening!
20,000 Leagues Under the Sea
20,000 Leagues Under the Sea is a classic story about a mysterious sea monster and an expedition to both find and destroy what is thought to be a giant narwhal! This book is a classic and great for ocean lovers stuck on the couch.
Tales Of A Fourth Grade Nothing
Tales of a Fourth Grade Nothing is the first in a book series by Judy Blume that is a classic kids favorite. Following the adventures of Peter Hatcher and his forever mischievous younger brother "Fudge" will have your children laughing out loud.
Press Pause: A Young Person's Guide to Life's Challenges
Press Pause brings mindfulness and meditation all wrapped up in one audiobook. This book will teach techniques for your kids that can help them stay calm and help them deal with these stressful circumstances in a healthy way.
The Stinky Cheese Man: And Other Fairly Stupid Tales
If you are looking for some silly stories to entertain your kids, The Stinky Cheese Man: And Other Fairly Stupid Tales will do the trick! This collection of short stories is a fun listen and a great read to do together as a family! Your kids will love listening to a bunch of off the fall fairy tales that you won't find in any Disney movie or book.
The Lion, The Witch and The Wardrobe
The Narnia Series from C.S. Lewis begins with the story of The Lion, The Witch and The Wardrobe. In this tale that has enchanted generations, the four Pevensie children stumble onto a magical land and become heroes in a quest to save the world from an evil witch.
From The Mixed Up Files Of Mrs. Basil E. Frankweiler
An often overlooked story, From The Mixed Up Files Of Mrs. Basil E. Frankweiler charms almost anyone who discovers this rare gem.
Claudia Kincaid decides to run away and flees to the Metropolitan Museum of Art in New York City with her younger brother in tow. Once settled into the museum, Claudia and her brother find themselves caught up in the mystery of an angel statue that the museum purchased at an auction for a bargain price of $250. This quest leads Claudia to Mrs. Basil E. Frankweiler, the remarkable old woman who sold the statue, and to some equally remarkable discoveries about herself.
A Few Other AudioBook Favorites To Check Out:
A Wrinkle In Time
Wonder
Anne of Green Gables
The Kane Chronicles
Wayside School Is Falling Down
The Mysterious Benedict Society
Land of Stories
Whether you have kids that love to read or hate it or somewhere in between, most will find listening to audiobooks to be a fun activities! Audiobooks don't feel like reading, but they are a great way to nurture a love of stories in your children.
Looking for other great books and activities for School Age Kids?
The BEST Books for Teaching Children Empathy
Easy Activities for Kids and Teens To Keep Everyone Sane When You're Stuck Inside
Kids TV Shows That Will Keep Them From Growing Up Too Fast (Kindergarten to Preteen)