Inside:50+ Family Christmas Traditions
The sweet, rich aroma was always the first clue the holidays were here.
The tree might be trimmed, the lights hung from the rooftop, the wreath on the door, but it was the smell of my Mom's Holiday Friendship Bread that signaled the Christmas Season was in full swing.
Around the first of December, the bread baking would commence. For the next four weeks, it was a steady part of our diet. The melty, warm chocolate chips, the cherries bursting with sweetness and the banana bread base were the flavors of home, family and goodness to me.
Holiday traditions have always been important to me. Something I cherish. So, I have been purposeful about them when it comes to raising my own family.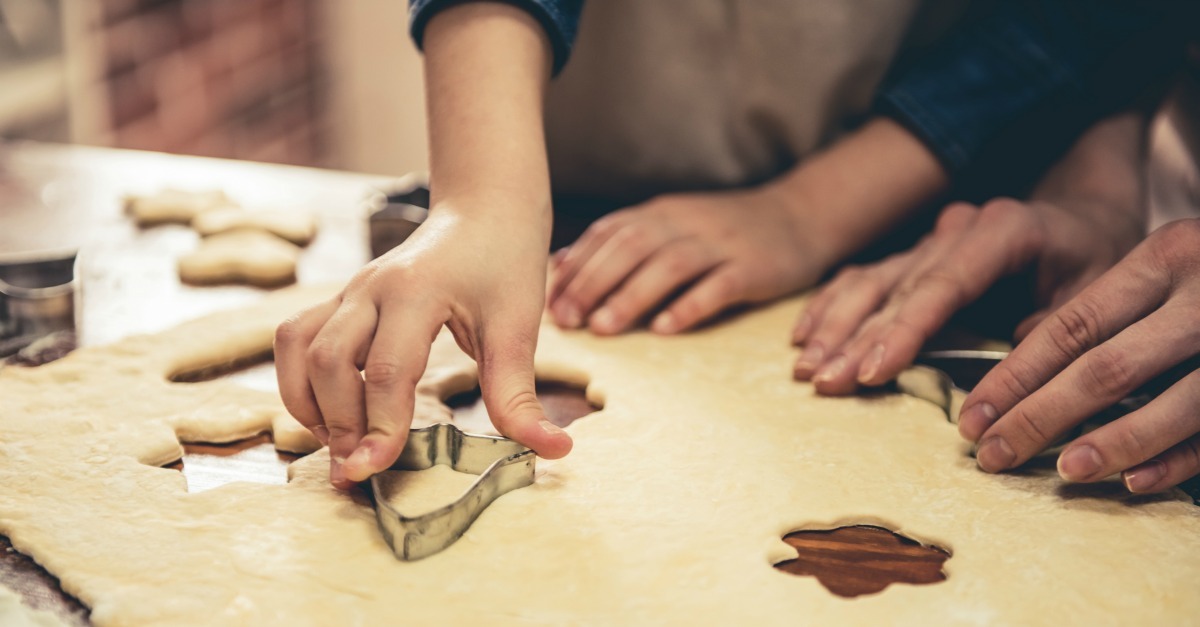 In today's busy world, family's seem to always be on the go. Mom is taking one kid in one direction, while Dad is head off in another with a different kid. Family meals and other occasions, that used to be the daily touch points for bringing everyone together to talk and share time, are becoming less and less common.
This is part of the reason we need to create and preserve those sacred family traditions now more than ever. They help to establish a family identity and are crucial when it comes to shaping a child's sense of self and the family bond.
Plus, we know from countless studies and parenting articles, that kids who feel connected to their families have a greater sense of security. They are also more confident and less likely to look for constant affirmation from others.
So how do you go about creating family traditions?
It's easier than you think!
Traditions are simply actions that you repeat over and over in a particular context. It can be something like eating pizza and watching a movie together every Friday night. Or it might be each person wearing the crazy Birthday Hat when their special day rolls around.
Christmas traditions are one of those things that can be as complex or simple as you want them to be.
Think back to when you were a child.
Were their traditions you loved that you could now pass on to your own children?
It could be many little things that just made the holidays truly special for you. Watching the same Christmas movies year after year. Using the same familiar cookie cutters to make your mom's famous cut-out cookies. Taking treats to the neighbors as a warm holiday gesture.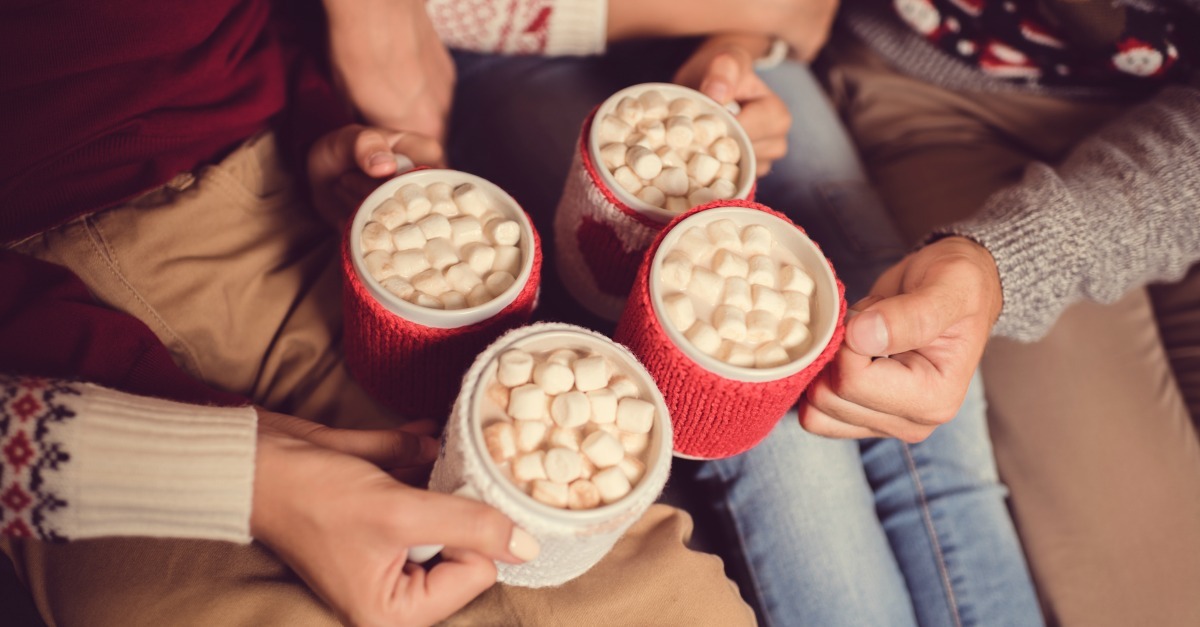 Or maybe you want to start fresh, with new Christmas traditions. Think about what matters to your family. What are some of your family's favorite activities and how can you give them a holiday spin?
We live in Florida and lots of families we know love to go to the beach. Many of them have turned this into a family Christmas tradition, by having everyone get up, open gifts and then pile in the car to go make sand angels and look for sea shells by the shore.
Crazy, I know!
But really, there is no right way to do a tradition, it's simply what makes sense and is meaningful to your family.
Just in case you need a little inspiration, I'm sharing some of my most favorite ChristmasTraditions. Maybe you'll find a few new ones to add to your family's list!
50+ Family Christmas Traditions
Volunteer to Serve A Meal at a Homeless Shelter SEE:Raising Kids Who Serve Others
Bake a family recipe – 20 Easy Christmas Cookie Recipes to Help Keep the Season Simple
Polar Express Night: Everyone puts on PJs to drive around and look at lights
Attend a holiday special event: Nutcracker, Rockettes, Church Play, Live Nativity
Cuddle up to watchHoliday Movies
Deliver treats to neighbors/Friends(my kids like to leave on doorstep and Ding Dong Ditch)
Candlelight Church on Christmas Eve
New ornament for each child(we buy one each year & keep them in a box

for the kids to keep)

Wrap the kids in their rooms & then on Christmas morning, they bust through gift wrap
Make Reindeer Food(mix equal parts glitter and uncooked oats, spread on lawn Xmas Eve)
Make a homemade ornament: Tons of Ideas
Family Holiday Scavenger Hunt
Make a Holiday Playlist with everyone's suggestions
String cranberries and popcorn, old fashioned FUN!
Choose 12 Random Acts of Kindness and do them as a family
Family Slumber Party, sleep under the tree
Family Shopping Night
Visit Santa
Everyone gets silly holiday themed socks
Christmas Morning Breakfast(same foods every year)
New pajamas, open ChristmasEve
Decorate the outside of your home
Read the Biblical account of Christmas before opening gifts Christmas morning
Take a family pic in front of tree Christmas morn(This will help

!)

Decorate cookies(store bought counts, it's all about the decorating!)
Caroling with neighbors or at nursing home
Adopt A Family In Need
Eat Holiday Dinner by candlelight
Make S'mores by the fire
Kids get a tree for their room
Have a Scavenger Hunt for kids to find gift(s)
Make a Xmas countdown chain
Make a gratitude chain, each link can be something to be grateful for in that year
Build a family fort

near the Xmas tree

Make our Xmas Candy

and deliver to fire station

Act out the nativity story at home
Family gift wrap night(kids add bows, tags, etc)
Kindness Elves- a new spin on elf shenanigans
Fondue Dinner on Christmas Eve
Go to a fun family flick at the theater on Christmas Day, perfect for teens
Visit a tree farm, cut down your family tree
Make snow cream from newly fallen snow
Declare Xmas day a no technology day, no one allowed on phones……
Visit a reindeer farm
Don't Try To Do ALL The Things
Phew, 50+ Christmas traditions, that's a big list!
My advice: it's impossible to do all these things and maintain your zen this time of year. Choose just a few that will carry over through the years and those will become the holiday memories your children cherish.
Related Posts:
Christmas Printables – Gifts, Activities, Decor and More
Experience Gifts; The Value of Memories Instead of Stuff