We hear so much today about how entitled kids are today. While it's true that there has been a shift in our culture to lives that are more kid centered, which can mean we end up with kids that are more self-centered. It doesn't have to be that way. We can teach children compassion and kindness starting from a very early age and help them to develop a heart for serving others. It doesn't even have to be difficult. There are SO many easy ways parents can help raise kids who serve others.
If we look around, I think we might be surprised to see how many kids today are out there making the world a better place. Those kids can be our kids!
"Be The Change You Wish To See In the World"
― Mahatma Gandhi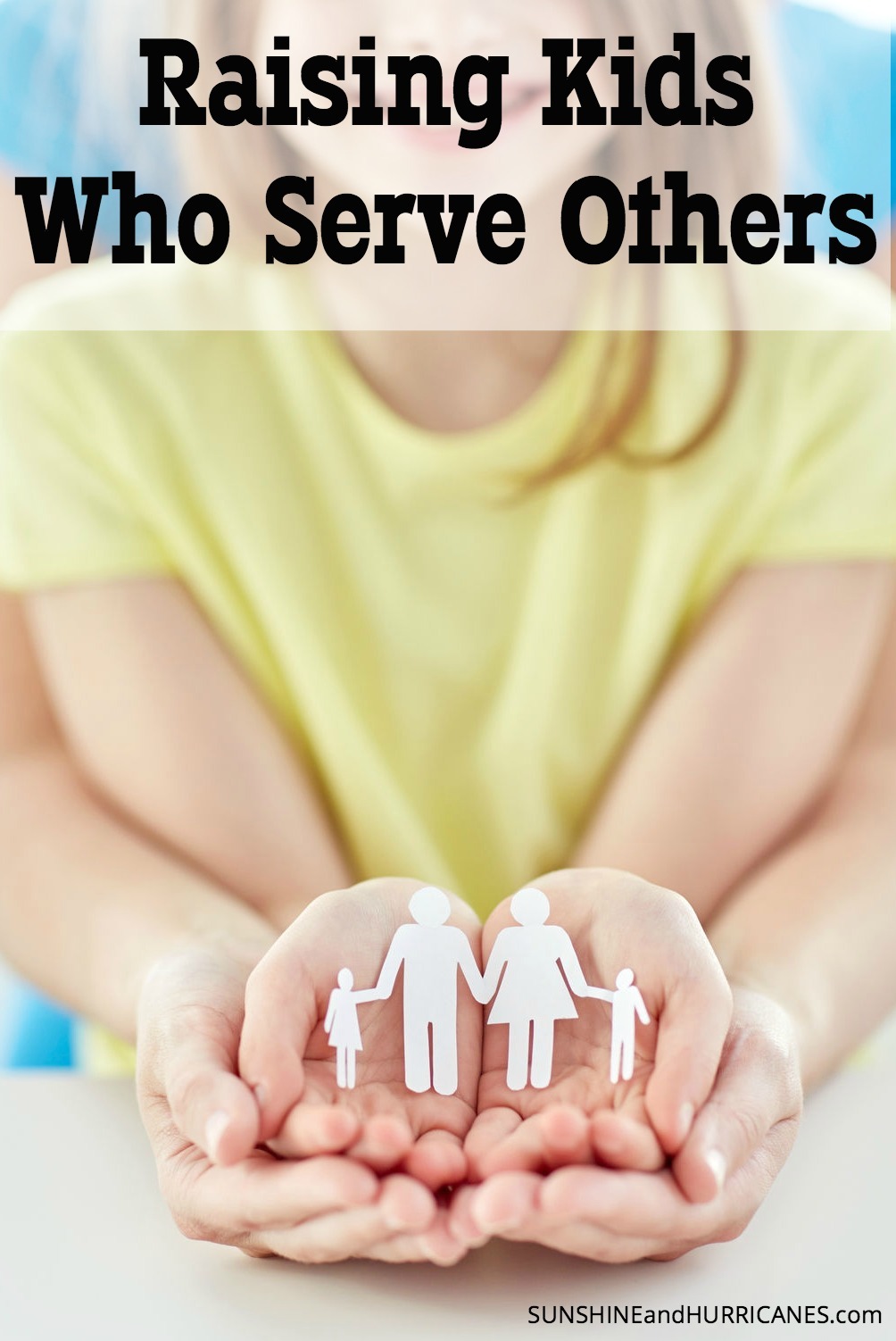 How To Raise Kids That Serve Others
Set an Example
The one statement that kicks me on an almost daily basis is "Actions Speak Louder Than Words" and it generally has something to do with parenting.
Want the kids to speak kindly to one another? Let them hear you speaking kindly to your spouse.
Want good attitudes about chores? Maybe I should quit my muttering about dishes and overflowing trash cans.
Want kids who are service minded, that grasp the impact they can have on the world, in big and small ways? Be intentional about modeling that before them.
It's true, we can't just be a Do As I Say, Not As I Do parent and expect our kids to follow our words. We have to practice what we preach!
Make Service a Habit
The thing about service is, it's not really a one time deal, like something to do around the holidays or when you join a walk-a-thon once a year. Service is a lifestyle. In fact, there are probably several ways you're already modeling this lifestyle and may not even realize it.
Holding the door for others = Service.
Taking a meal to a friend in need= Service.
Setting the neighbor's newspaper by the front door = Service.
Service is just one of those things that seems like it needs to be planned, put on the calendar, and shown up for wearing a special Tshirt. I get it, I like, actually enjoy, BIG productions sometimes, things with planning and decorations and hoopla, they're fun and it's exciting to be part of a group of people all working towards a goal for the greater good! But service is more about a heart condition and a state of mind rather than an event.
How Kids Can Serve
I often hear the excuse that parents don't get their kids involved in service because they are too young or nowhere will let kids volunteer. That is SO not true! Kids as young as 2 and 3 can walk around their neighborhood or a local park and help pick up litter. They can stand with their parents and ring the bell outside stores during the holidays for The Salvation Army. Also, once kids get to elementary age, their are many organization that are happy to have them help out.
A great way to cultivate a passion for volunteer work is to align it with their existing interests. Do they love animals? How about giving time to the local shelter. Do they love making crafts? How about taking supplies to the hospital and leading a workshop with sick children? Do they love to read? How about having them pick out books to donate to a shelter.
There are TONS of ways kids can give back in their community.
Resources to Get You Started
The Kid's Guide to Service Projects: Over 500 Service Ideas for Young People Who Want to Make a Difference
The Following Websites have ways to search for volunteer opportunities by your location and will indicate age level that is accepted. In many cases you can even search by a specific organization or even a special interest.
"Give your hands to serve and your hearts to love."
– Mother Teresa
Looking for more ideas on how to raising kids who serve others? Check out our other posts in this series:
Raising Kids Who Serve Others – Spreading Kindness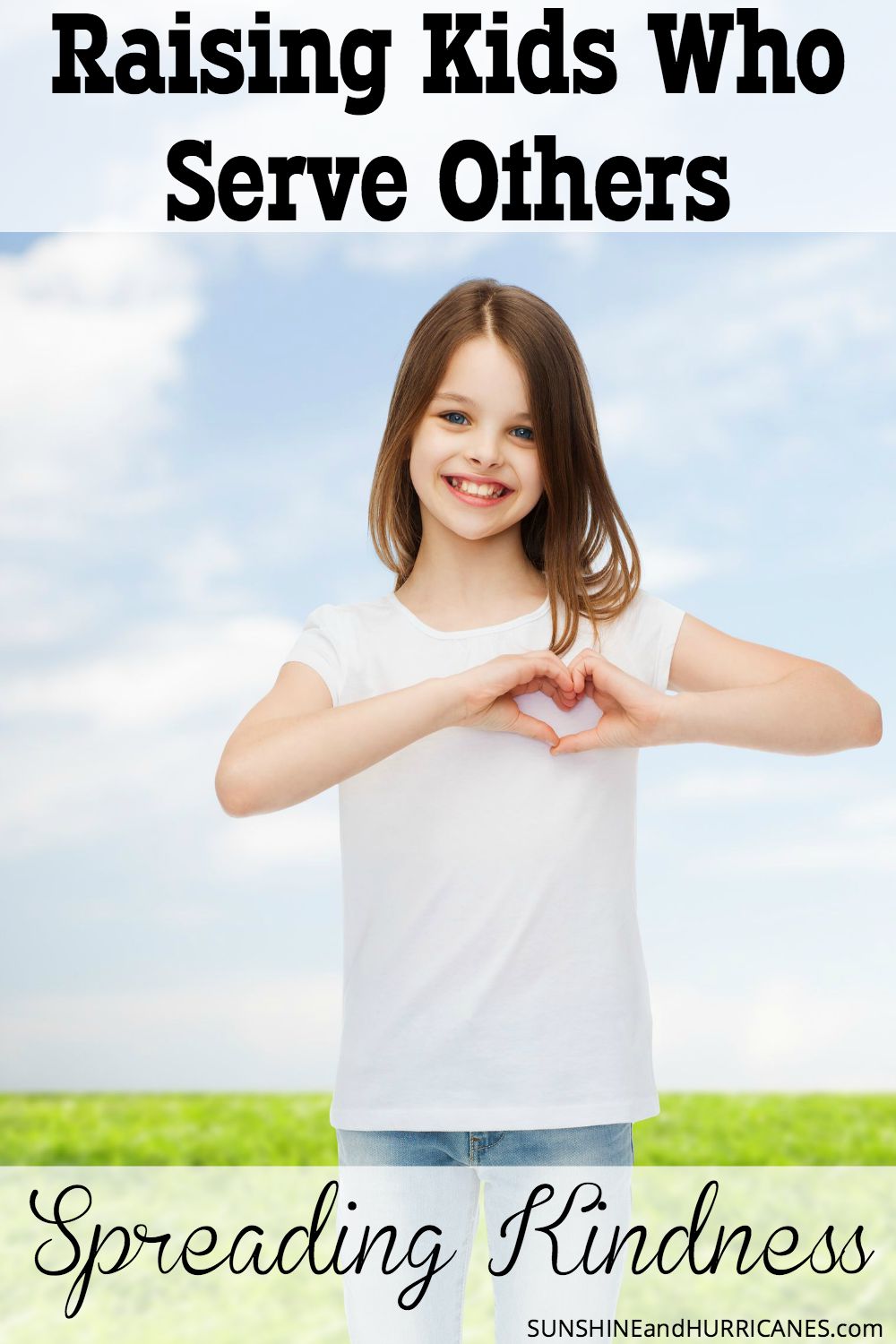 Raising Kids Who Serve Others – Spreading Cheer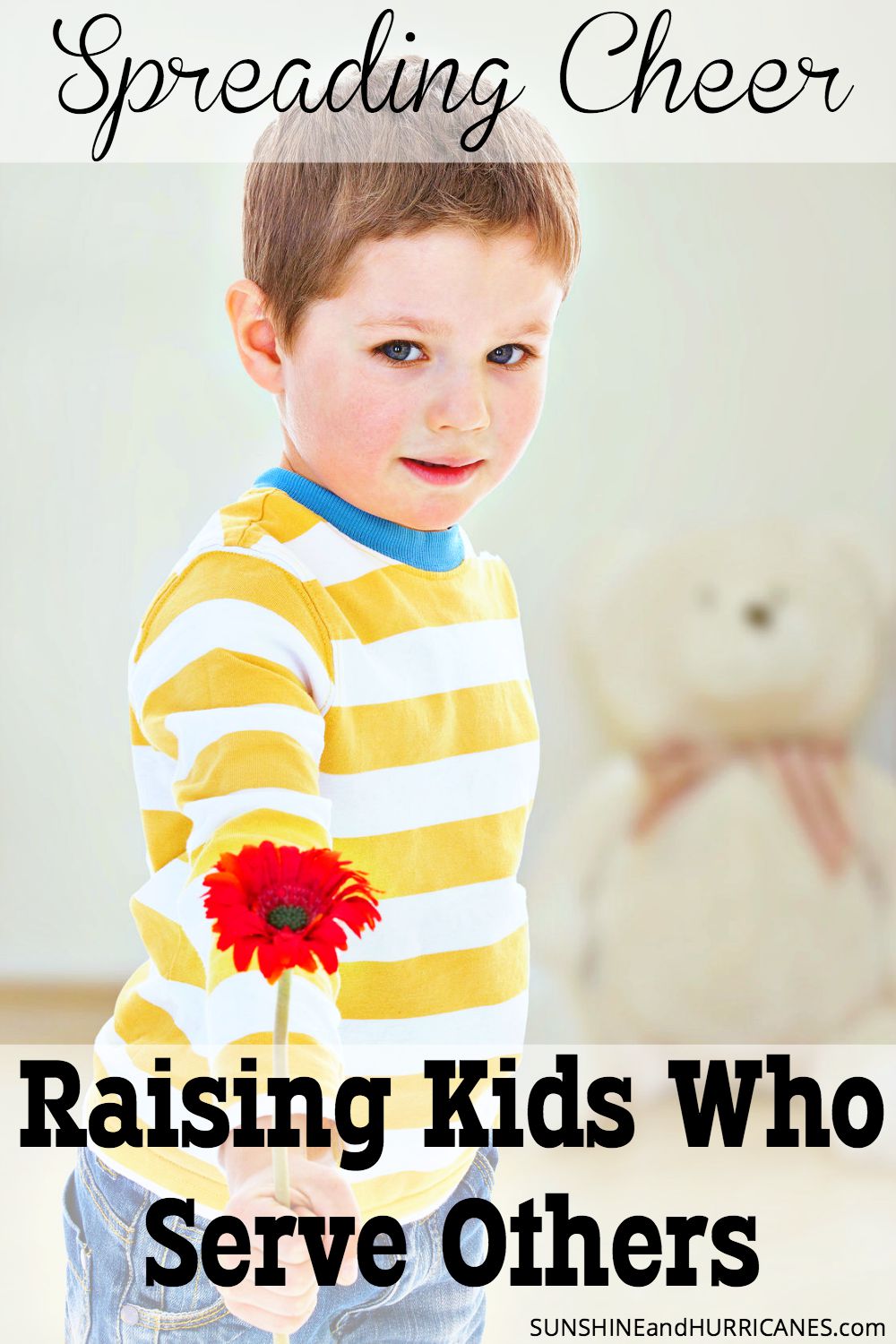 Have your raised kids who serve others ? We'd love to hear your ideas too!