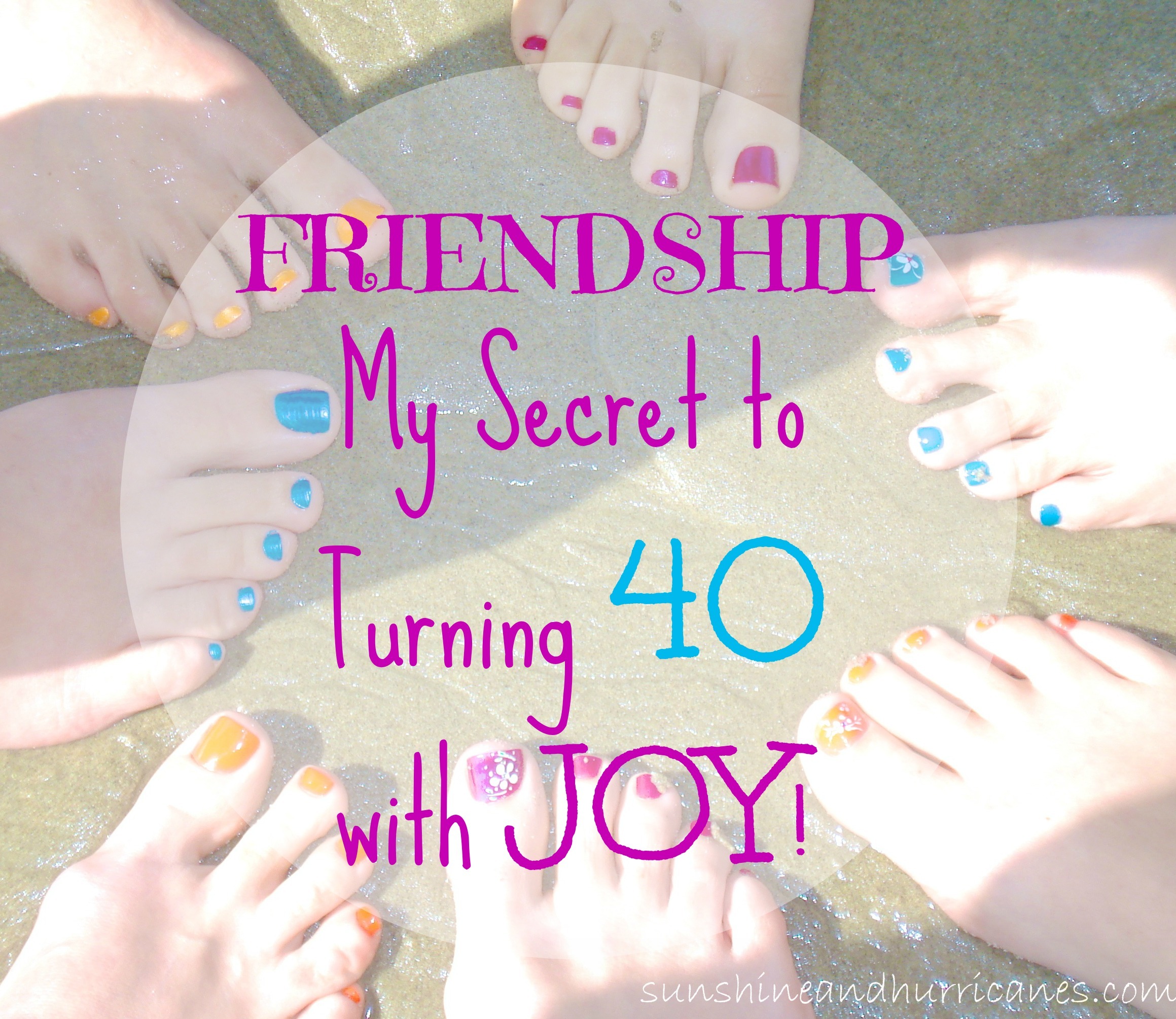 So, I have a little secret to share with you. Today I'm turning the BIG 4-0! Want to know something else? I'm not even a little bit freaked out about it.
Yep, you read that right. There are so many reasons I could give for why I'm grateful to claim these forty years and why the few minor annoyances that accompany this age just aren't really fazing me. However, in particular I'd like to recognize six reasons, my "girlies" as we've called each other for several decades now.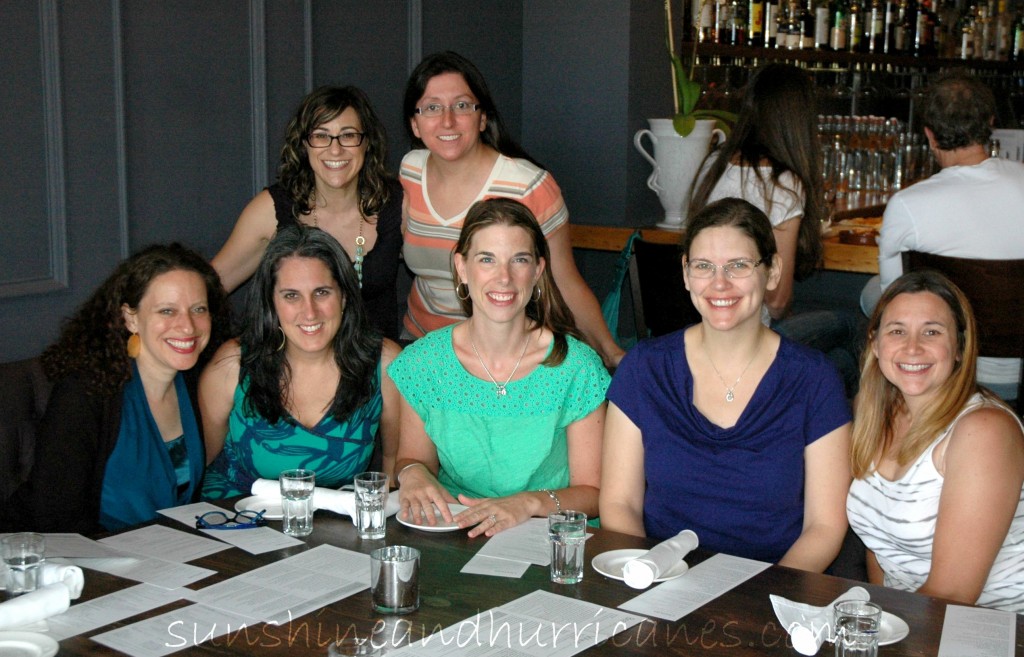 I met this amazing group of women during middle school and high school. We folded one after another into a circle of friendship and all these years later it still remains unbroken. We all grew up in Michigan and then split off to different colleges, different states, different careers and definitely some different life choices. However, I always said that it was our differences that made us alike.
Shortly after graduating from college, we realized that a collective return to our childhood homes for the summer would no longer reunite us on a regular basis. While some years there would be weddings or reunions or various other life functions that called us all together, it wasn't something we could count on. This was why we started a tradition we call "girlie" weekends. In our twenties, we began a round robin of traveling to the place where one of us called home every year. The first one started in New York and from there we had adventures in Florida, Texas, Washington D.C., California, Michigan….. For almost all of the last 15+ years, we've managed to coordinate seven incredibly busy schedules to come up with one long weekend where we leave husbands, jobs, and a growing number of children behind and we rediscover our friendships.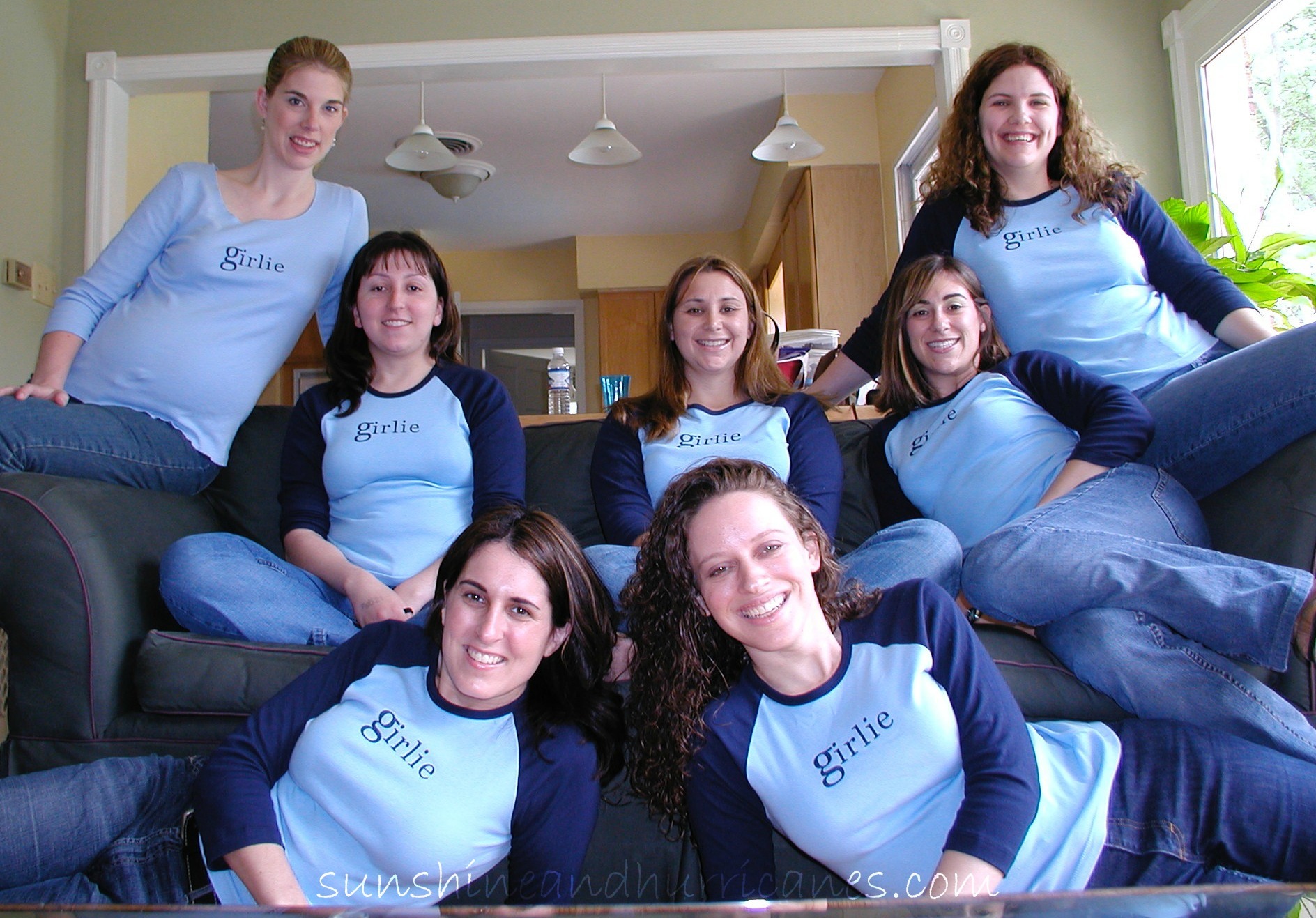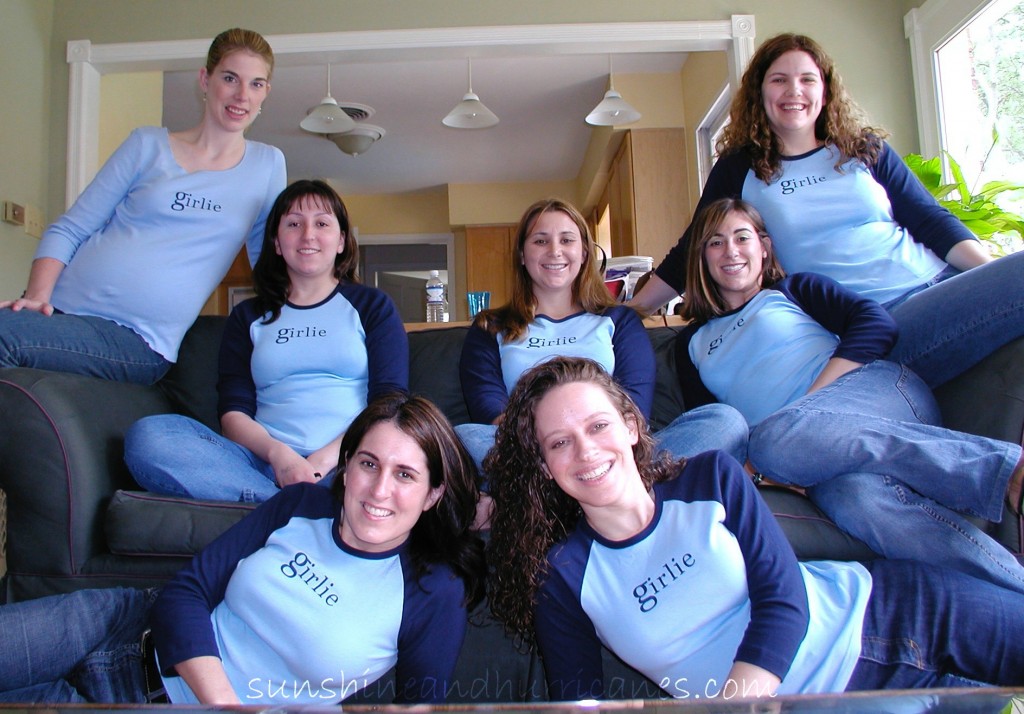 At our girlie weekend when we all turned thirty (above and yes, I'm VERY pregnant), and when forty seemed like a lifetime away, we decided to open a bank account and each contribute $10 per month towards a special getaway for our 40th Birthdays. Sooner than we could have anticipated, ten years passed and the time to plan our 40th celebration trip had arrived. Of course, we dreamt of somewhere exotic like Paris or Bali, but $10 a month even for 10 years wasn't going to get us that far.
We ultimately settled on a spa resort in Colorado and rather than just our typical long weekend, we even tacked on a few extra days. We dined together, we relaxed together and a few even rappelled down the side of a cliff together (not me, I took pictures). The best part though was just catching up. Sharing our happy stories and sad stories along with our life challenges and accomplishments. It was, as always, an experience that I often find difficult to completely put into words.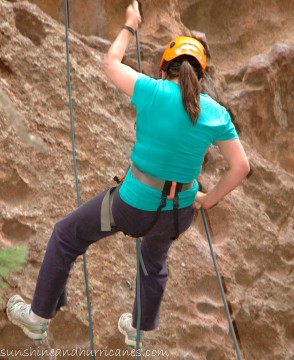 It is because of these six women that I don't fear forty or really much of anything. Close friendships are so important in our lives, they help us manage stress, avoid major illnesses and even live longer more contented lives. I know that for a fact, because these "girlies" have been the foundation for my success as well as my SURVIVAL in life. Each one of them has inspired me, encouraged me, fought for me, and more than anything loved me fiercely. My life has been so much better, so much fuller, so much more….just MORE because of them.
The years that have brought us to forty certainly have had their fair share of both sunshine and hurricanes. We've celebrated weddings, brought TEN children into the world between us, cheered each other on through major life triumphs, cried through losses, overcome illnesses and logged I can't even imagine how many phone calls, emails and texts, not to mention miles.
I don't know what the next decade will hold, some good and some bad I'm sure, but I can't help but look forward to fifty as I can only imagine what memories we will have made by then. To that end, when we had our 40th Bday Girlie weekend earlier this year, we decided to continue contributing money into a joint bank account, this time to save up for a 50th Birthday getaway. However, everyone seems to really want to try and make it to Paris, so we upped our contribution to $15 a month.
In celebration of my 40th Birthday, here at Sunshine and Hurricanes, we're going to be having a 40 days of friendship challenge AND a 40 weeks of focus on friendships series. We'd love for you to participate and we might even feature you on sunshineandhurricanes.com. To learn more head on over to the post with all the details HERE.