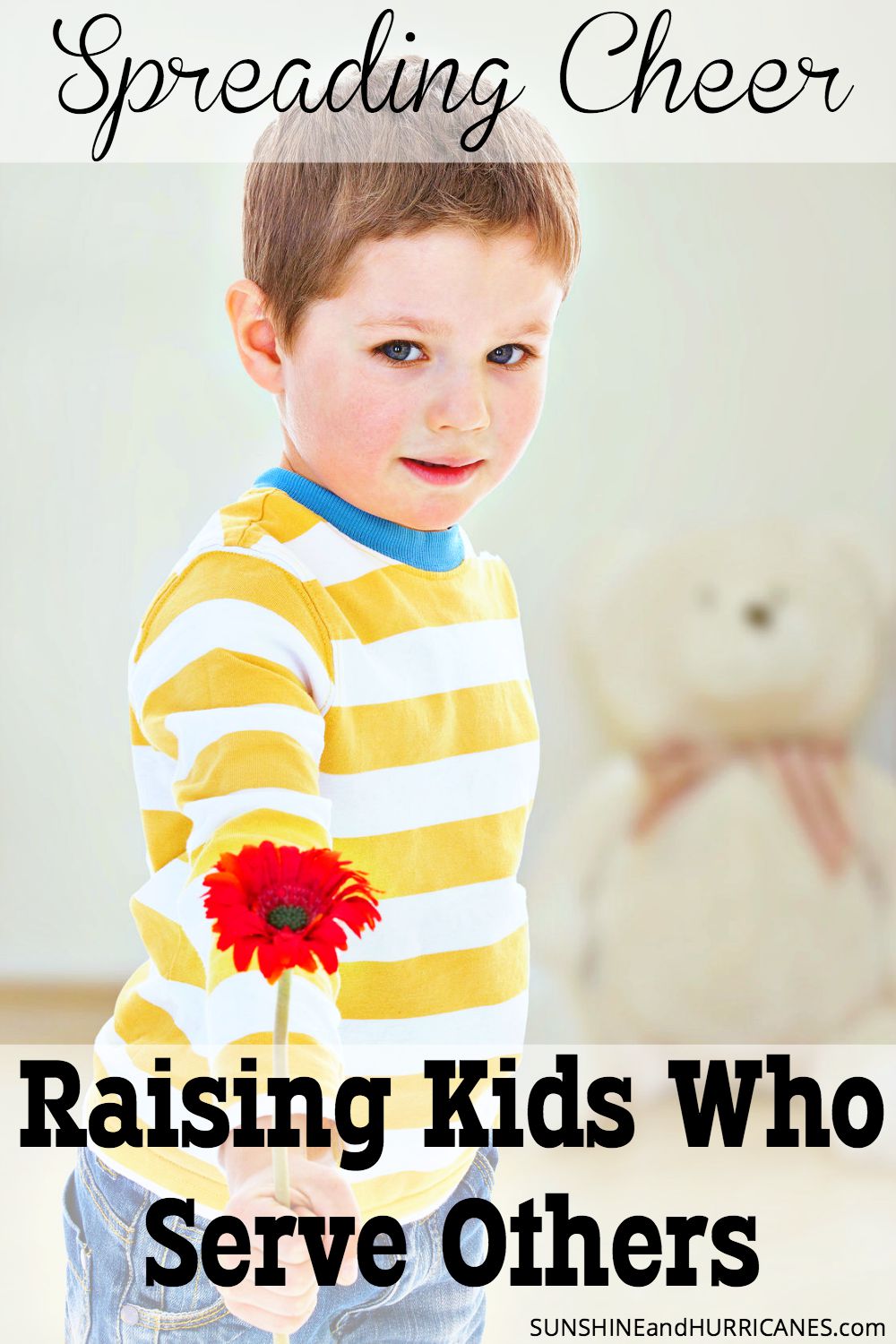 Spreading cheer may sound like a holiday activity but it's actually something you can do all the year through! Some of my dear friends and I rounded up our kiddos for a little crafting and a visit to an assisted living facility so we could spread some smiles and love!
This is a creative and inexpensive project with BIG impact, just my thing! I drew some inspiration from Valerie Weiner's art and gathered my kiddos and some friends to create some Love Monsters. These little cards were so fun to make and came together quickly. The cards are meant to be hung on the bathroom mirror as reminders that God loves each of these precious people. Let's get started!
Supplies Needed:
watercolor paints watercolor paper or precut cardstock
wiggly eyes black fine tip pens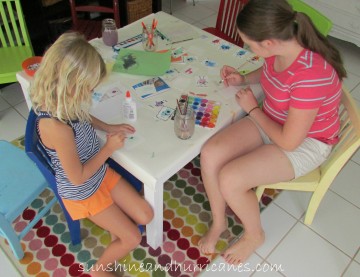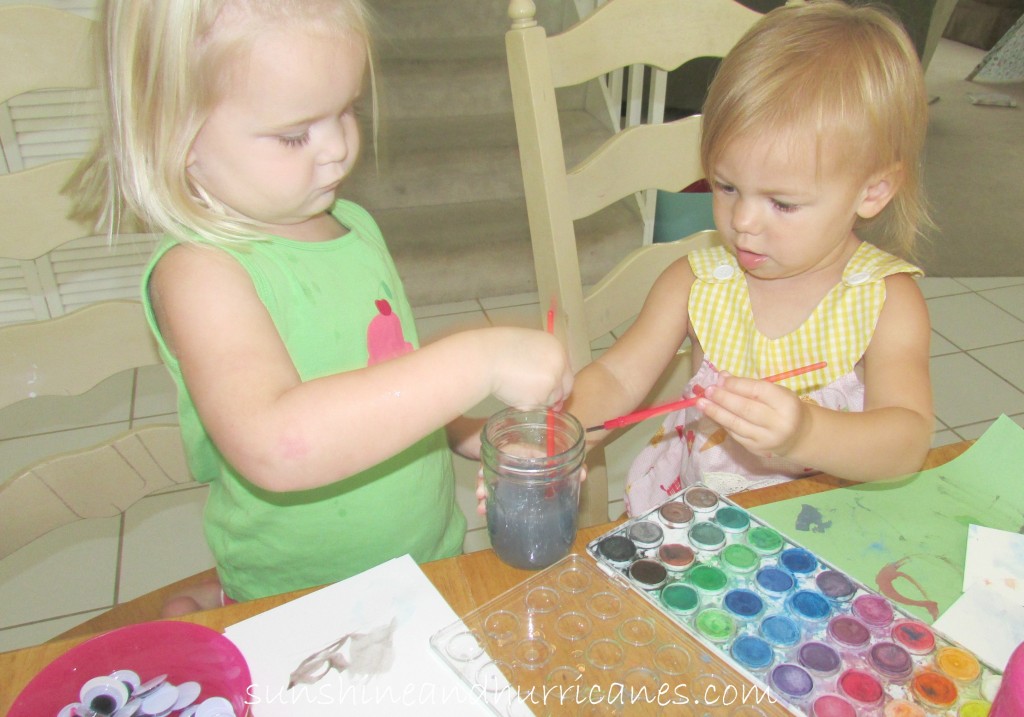 We just began adding color splotches to the paper, one section at a time, with the paints. This was a great project and our bunch had kiddos from ages 2-12 and everyone was able to participate. The cards dried quickly and we added details with a black marker before gluing on the wiggly eyes.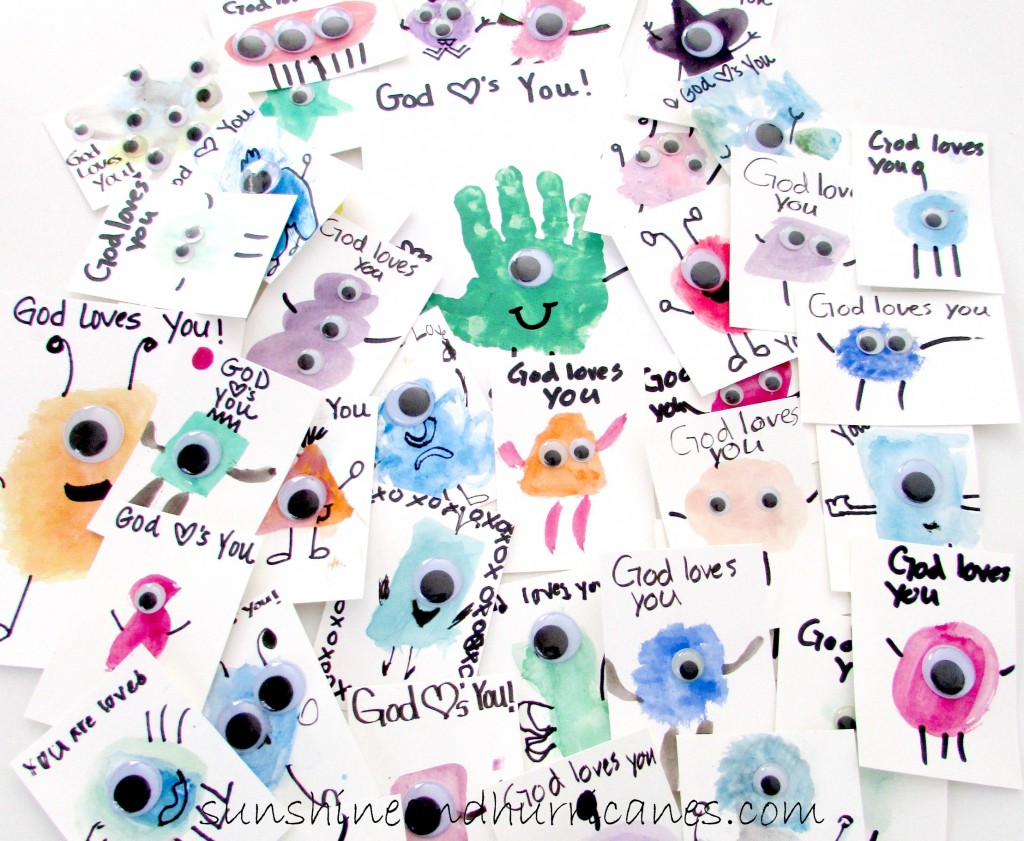 The finished monster cards!
We also used tempera paint to make some handprint flamingos. We let the kiddos paint their hands, press onto the paper and finished up the details. We were all set for our visit the next day!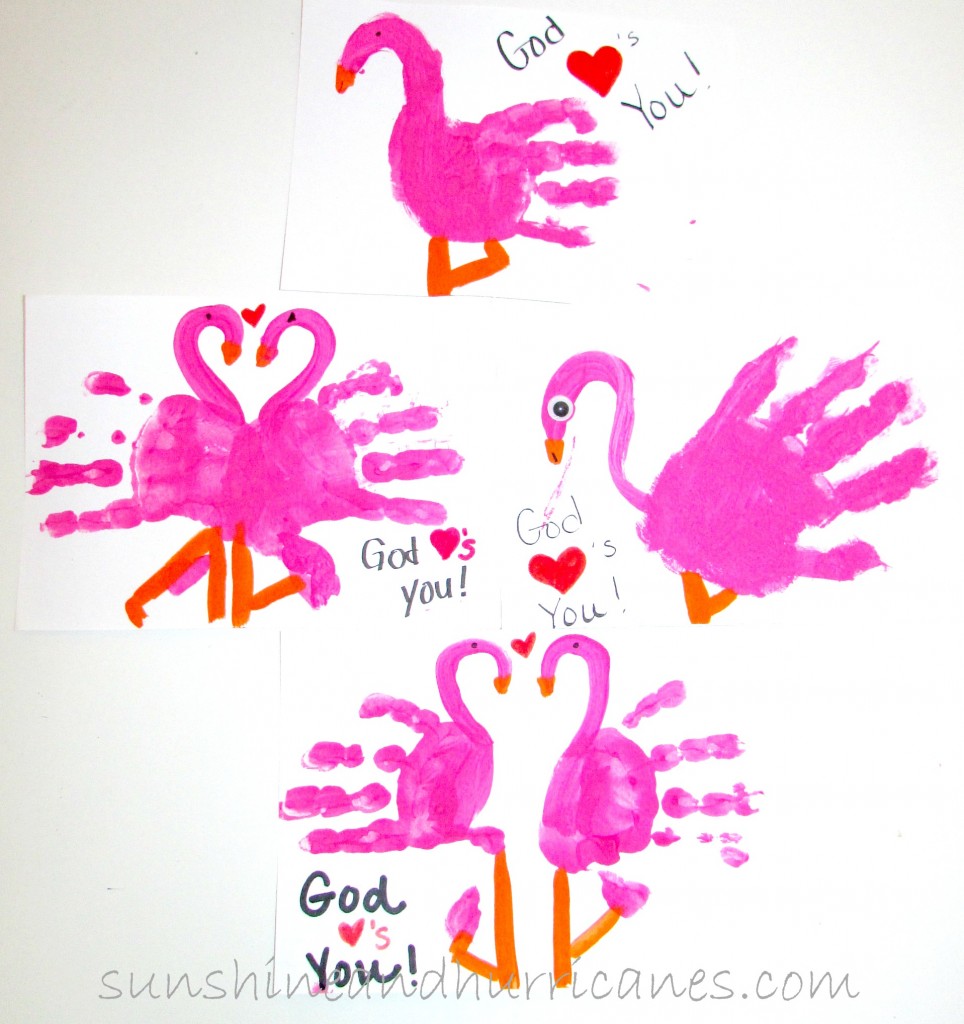 I wish I had a picture of all 13 of us, holding hands and praying in the parking lot before we went inside. We just asked God to help us be a blessing and spread His love to everyone we meet and it calms all those little sweeties down before we head inside.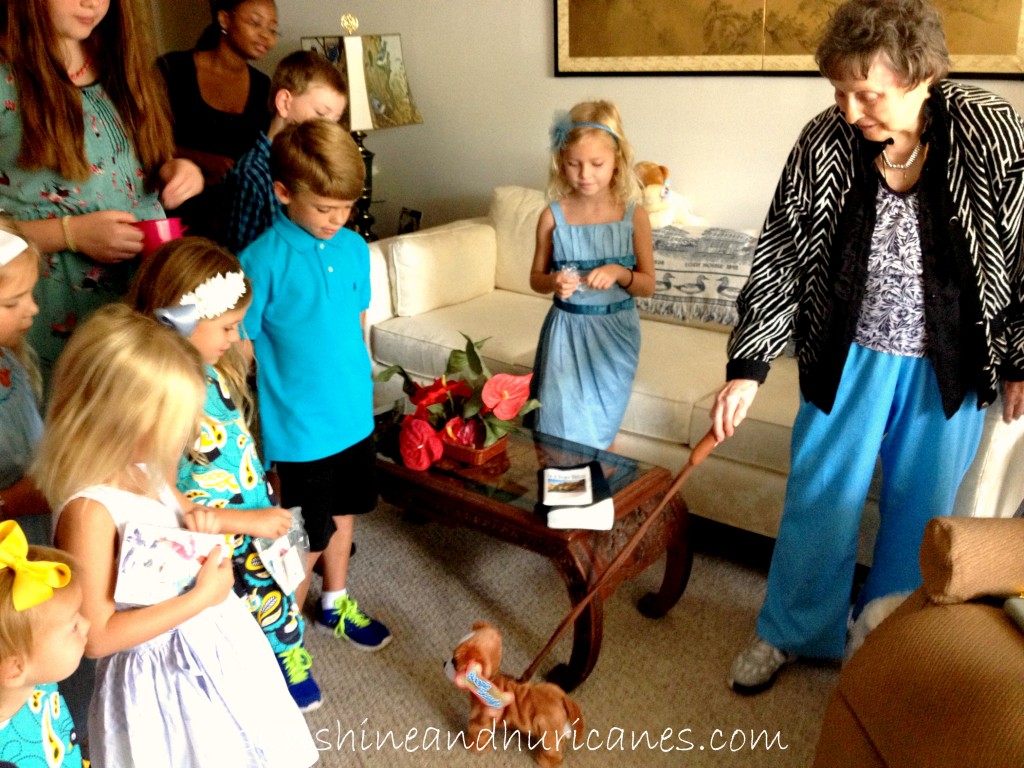 As moms, we talk with the kids beforehand about being friendly, offering smiles, hugs and handshakes, about looking people in the eye and speaking up, not mumbling when talking to the residents. The bigger picture in all of this is two fold: we're teaching our kids, in a tangible way, to respect their elders & show compassion for others. The new friends we make are so excited to talk with the kids and the kids can see right away how they're impacting these folks.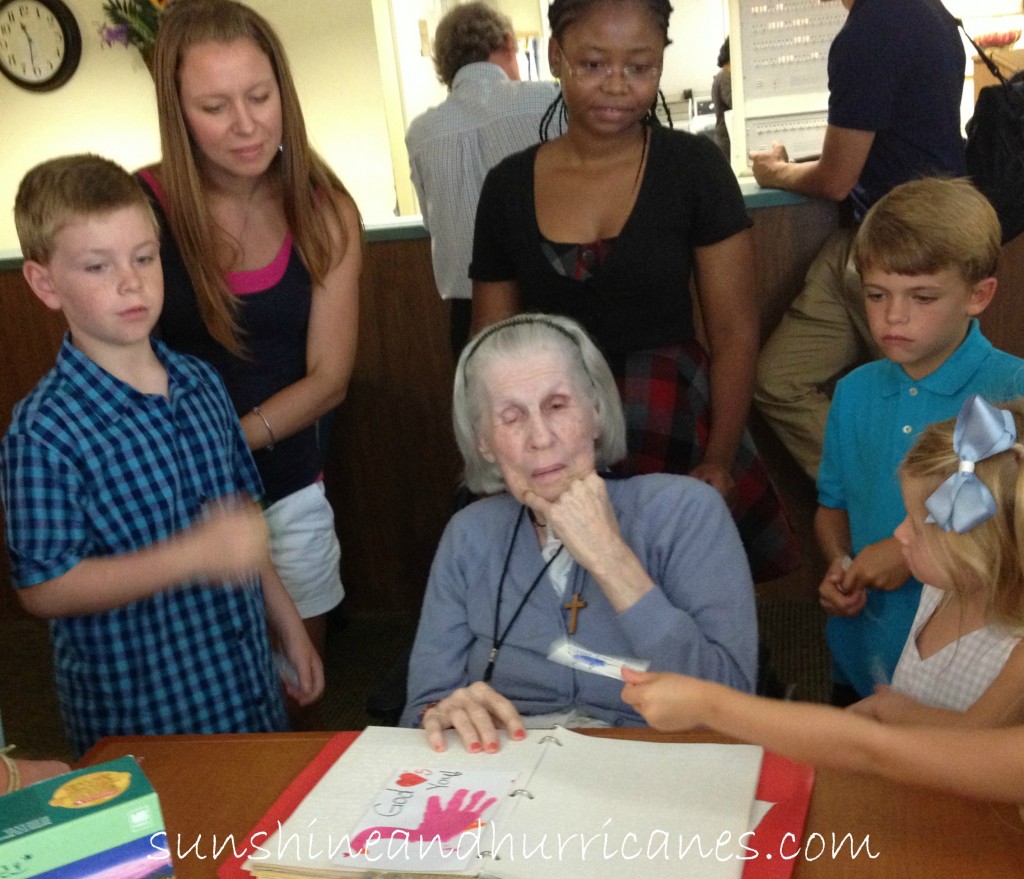 This sweet lady is a special friend. She is completely blind and is reading the Bible in Braille each time we visit. It's been a neat experience for the kids to hear her read and touch her Bible.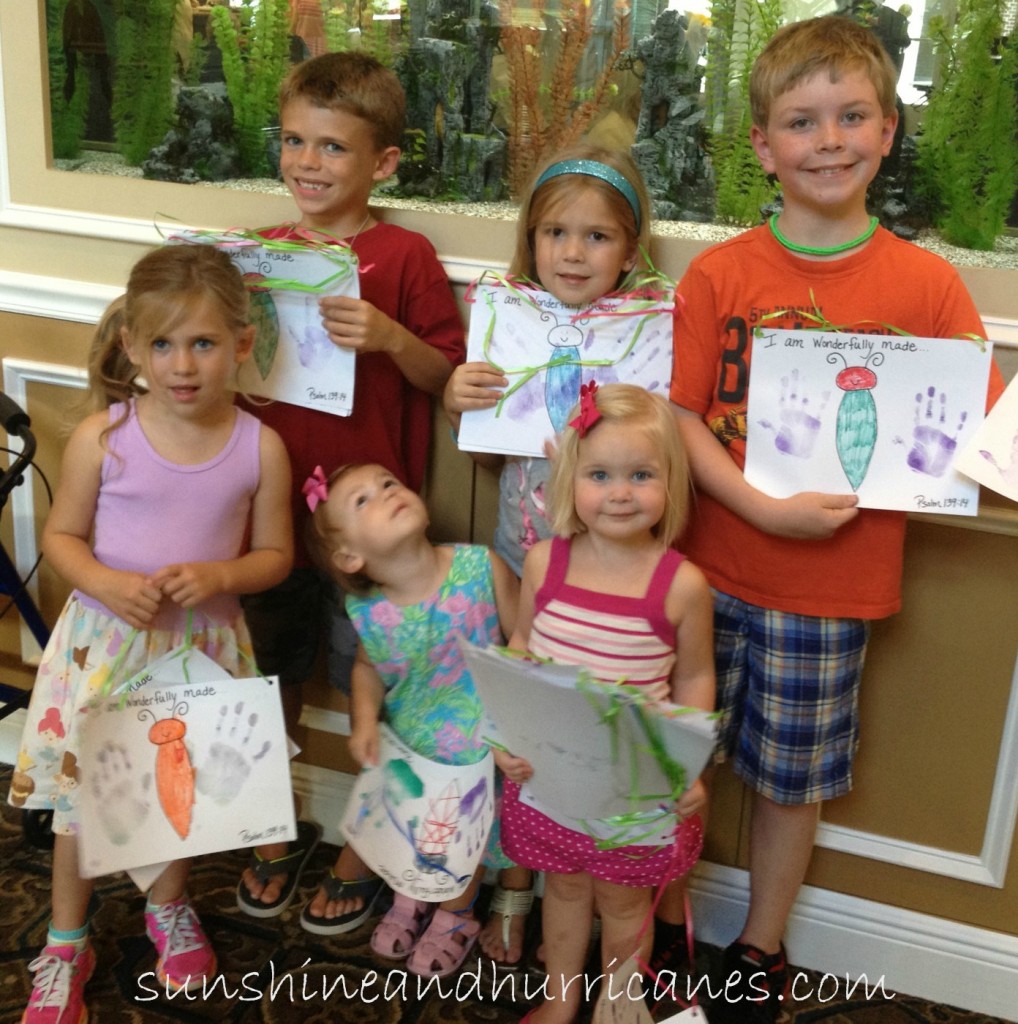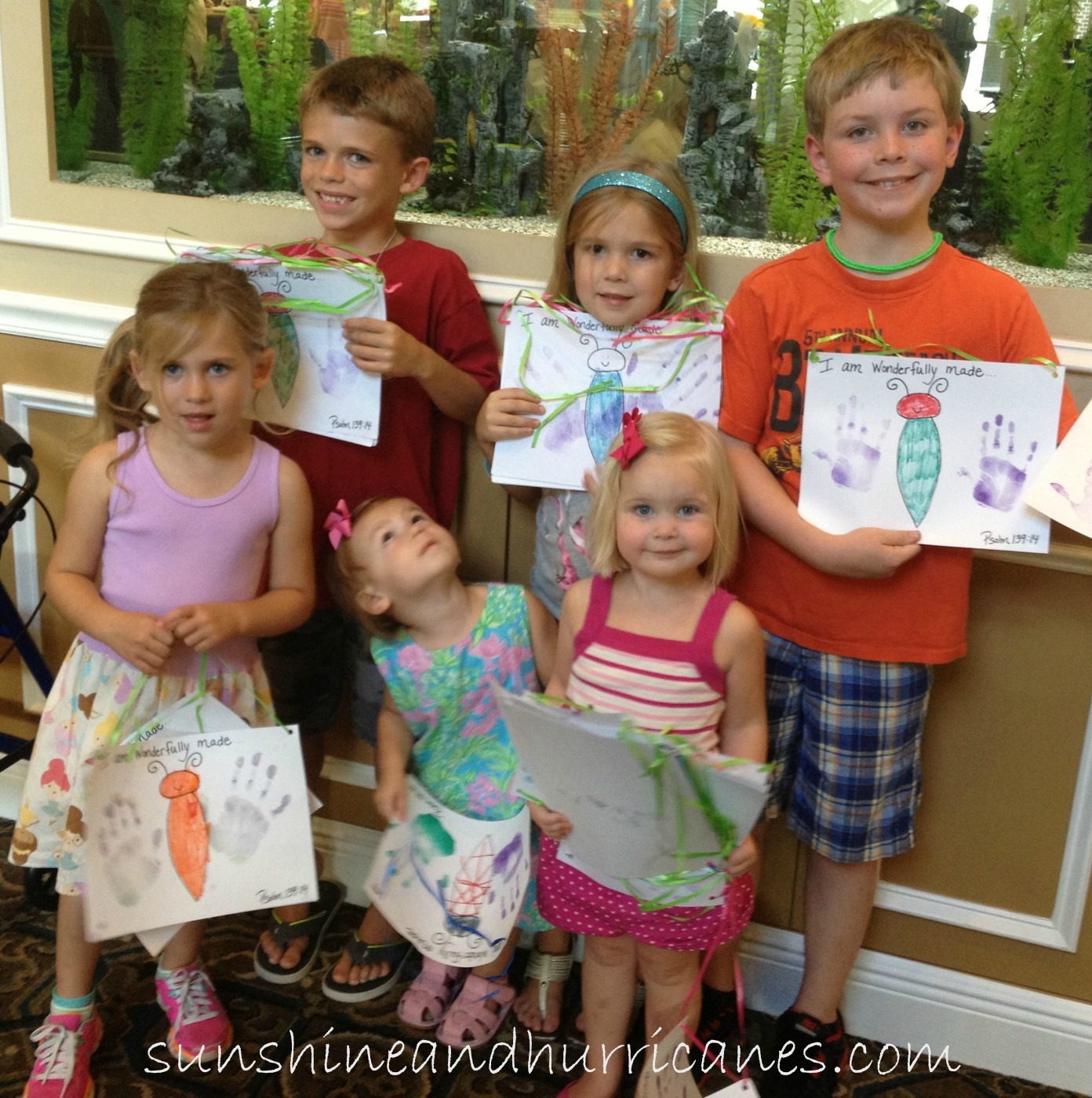 We've visited a couple times and have plans to keep it up. My recommendation is 6-10 kids at a time, more than that can get overwhelming for the residents, kids, and the chaperones. Because of dietary restrictions, the best thing to bring along is artwork the kids created, whether it's the projects that come home from school or art you set out to make with the kids. We are generally there about 45 minutes to an hour, which has worked out well.
So don't wait, call your local assisted living facility and see when a good time would be for a visit, you won't be sorry!
This post is part of our ongoing series on Raising Kids Who Serve Others, be sure to check out all of our simple ideas that encourage children of all ages to practice a lifestyle of service to their family, their community, and their world.
Raising Kids Who Serve Others – Spreading Kindness