Inside:10 Apps for Anxiety that can help your child manage their fears
Nearly 20% of all school-aged children experience anxiety symptoms during their childhood. And this number is only growing. 
Children can better cope with these symptoms by learning how to solve problems and calm down during a panic attack. Today's technology is provide new solutions, including apps for anxiety that can help your kids face their fears and reduce their anxiety.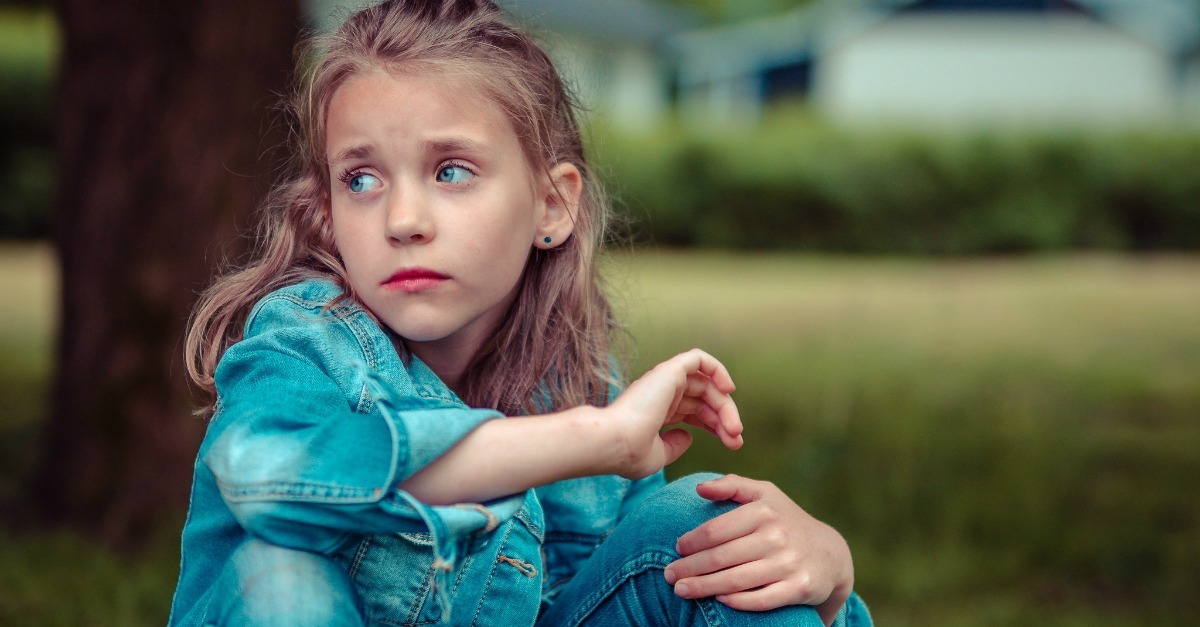 Apps for Anxiety to help kids with anxiety or emotional issues
Recolor – This app updates new pictures each day. Recolor is used by millions of people around the world that are rediscovering the relaxation of coloring.
Calm – Calm is an excellent app for mindfulness and meditation to create more clarity, joy, and peace in your child's life. With this app, your child will experience less anxiety and better sleep with the app's guided meditations, Sleep Stories, breathing programs and relaxing music.
DreamyKid – With just a few minutes each day, this app will help your kids live healthier and happier lives. The DreamyKid meditation app offers meditation, guided visualization and affirmations created just for young children & teens.
Emotionary – Emotionary by Me.Mu is an emotion diary tool designed for therapists and teachers who work with children and adolescents with autism, autism spectrum disorders and similar mental disabilities. This app emphasizes the contexts in which emotions may appear in everyday life of your child.

Stop, Breathe, and Think Kids – This app is a mindful games app designed primarily for kids ages 5 – 10. Your child can check into how they are feeling with this app by using fun emojis and as well as mindful missions and meditations tuned to those emotions. Your child's progress will be rewarded with stickers which keep the mindful activities engaging.
Worry Box – This password-protected cognitive diary will help your child to determine how to cope with their worries. If it's controllable, they can list the steps needed to manage the worry. If it's not controllable, your child has the option to select from the list of coping statements to help them think about it differently.
Mindfulness for Children –  This App provides guided meditation for kids. Mindfulness for Children provides step by step easy to follow audio instructions on how to meditate. This app is an excellent tool for teaching mindfulness meditation to children.
Relax Melodies – This app allows you to select sounds and melodies that your child will like, combine them and adjust the volume of each sound to create a mix. The app also has meditations specially designed for sleep.
Breathe, Think, Do with Sesame – This is a resource app for you to share with your child to help teach them skills like problem-solving, self-control, planning, and task persistence with their favorite characters from Sesame Street.
Mindful Powers – This app is a kid-first, holistic approach to helping young minds learn and practice mindfulness so that they can respond better to stressful situations through play. This app helps school-aged children to build a healthier relationship with life, stress, and anxiety.

Related Posts:
Apps For Sensory Processing Disorder – Helpful Resources
5 Tools to Help with Childhood Anxiety
The Worst Apps for Kids – Are You Keeping Them Safe?
Special Needs Toys That Make Great Gifts for Kids
Related Books:
The Super Kids Activity Guide to Conquering Everday
Helping Your Anxious Child: A Step by Step Kid for Parents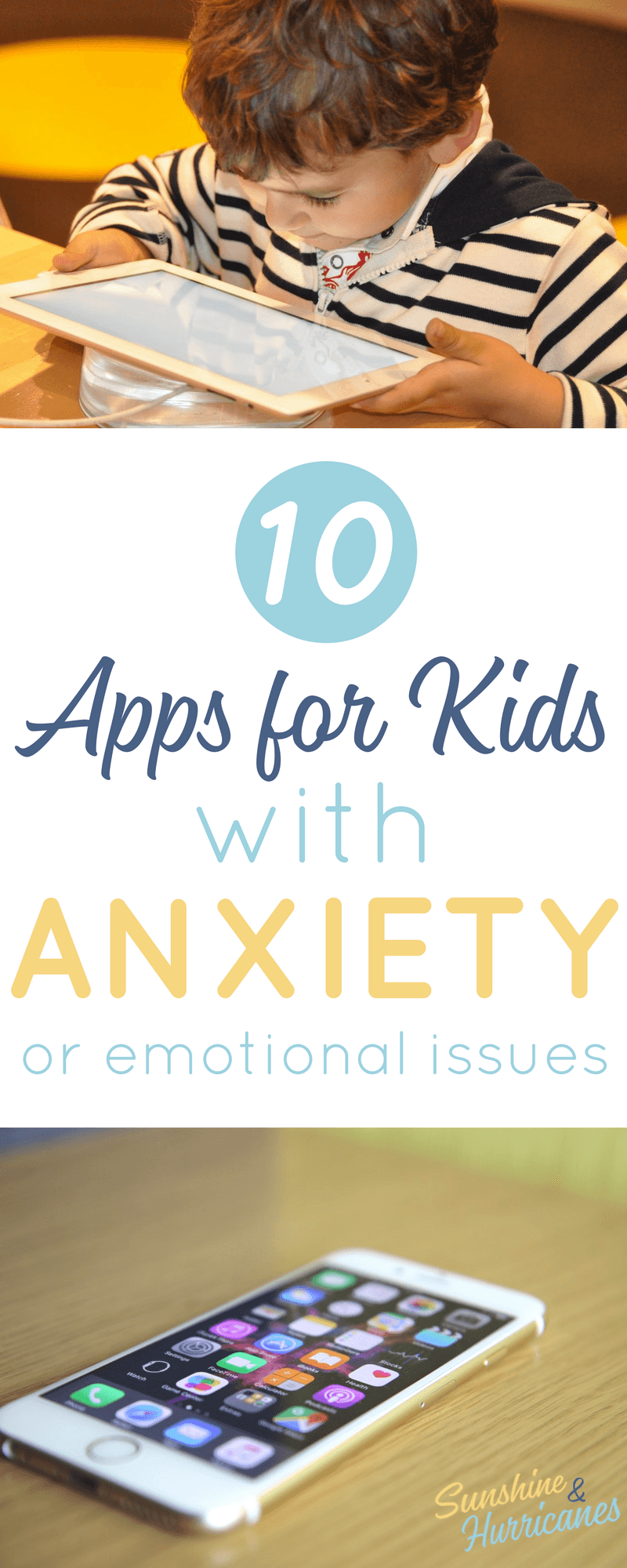 Are there any apps for anxiety that we've missed?