Inside:20 soup recipes your family will love. The perfect comfort food and family meal
There is just something about soup that makes it the perfect meal. It fills up not just your stomach, but your soul. An easy meal to feed a family on a cool autumn night, lunch on a snowy Saturday or even to deliver when a friend is under the weather.
These 20 soup recipes are simple to make and will become staples in your meal planning rotation during the colder months of the year. Try them all and see which one becomes your family favorite!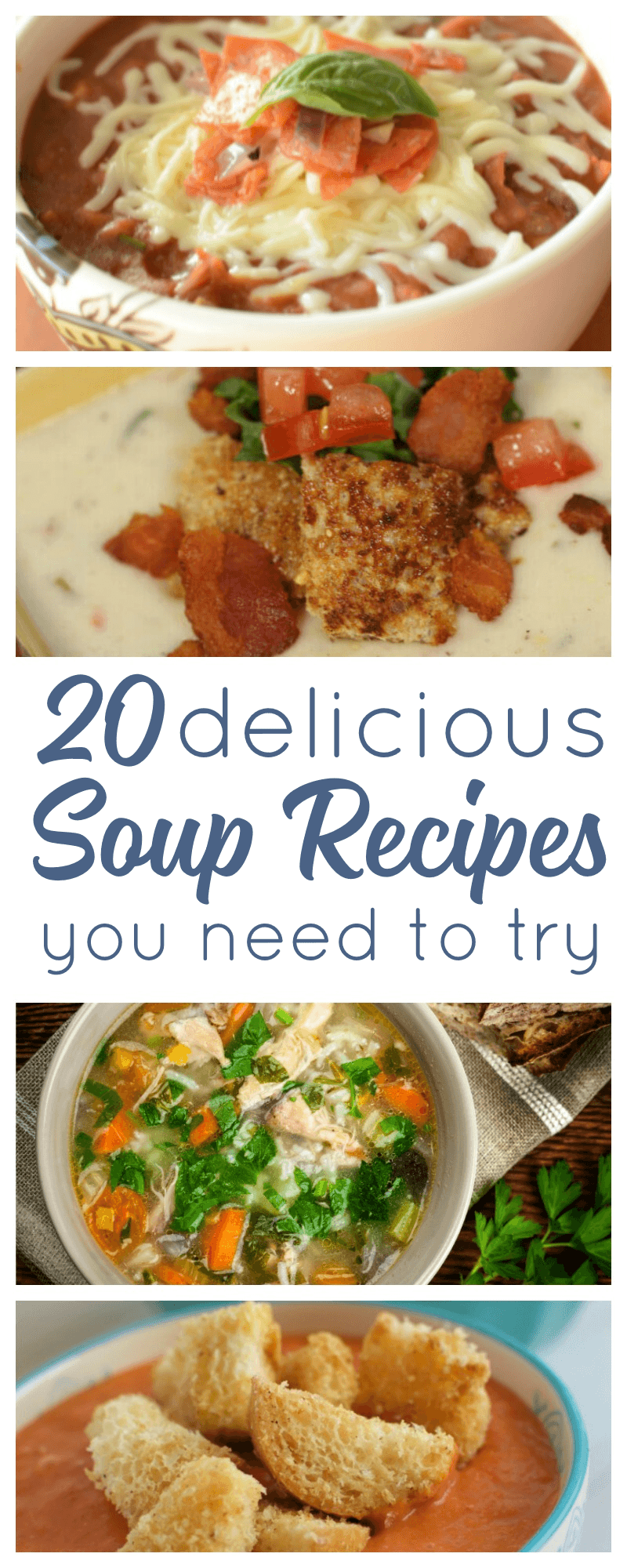 There is just something about a homemade bowl of soup that seems to make life slow down, at least for a little while. It's the perfect comfort food and so easy to make. Many only require a few minutes of tossing some ingredients in a slow cooker and then set it and let the simmering scent tempt your tastebuds all day long.
20 Soup Recipes to Soothe Your Family's Soul
This Creamy Italian Soup from Love Bakes Good Cakes is even more delicious in a Parmesan Bread Bowl!
This Low Carb Chicken Soup from Wholesome Yum is made with Spaghetti Squash.
This Great Northern Beans and Ham soup from Sunshine and Hurricanes takes just 3 ingredients.
Hummus in your soup? You've got it with this Creamy Tomato Hummus Soup from Mashup Mom.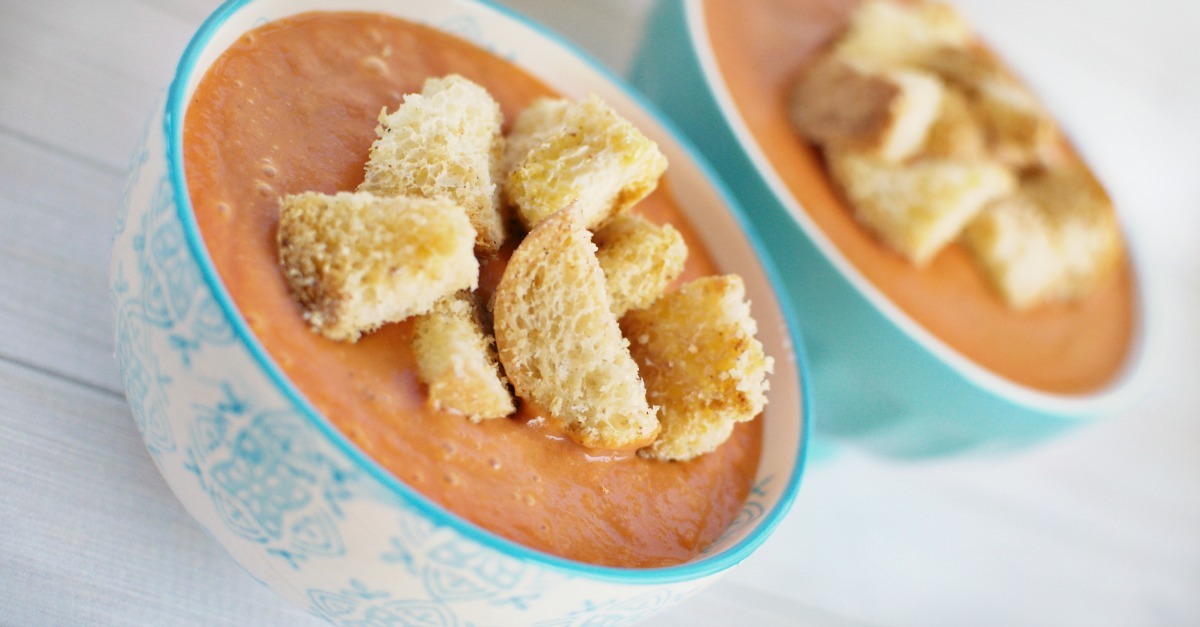 Or go for a classic with this Homemade Tomato Soup from Sunshine and Hurricanes.
This Broccoli and Cheese soup from Wondermom Wannabe is made in the Instant Pot.
This Easy Tortellini Soup from A Family Feast is so filling.
You can whip up this yummy Taco Soup in your crockpot. Great for feeding a crowd on game day or a church potluck.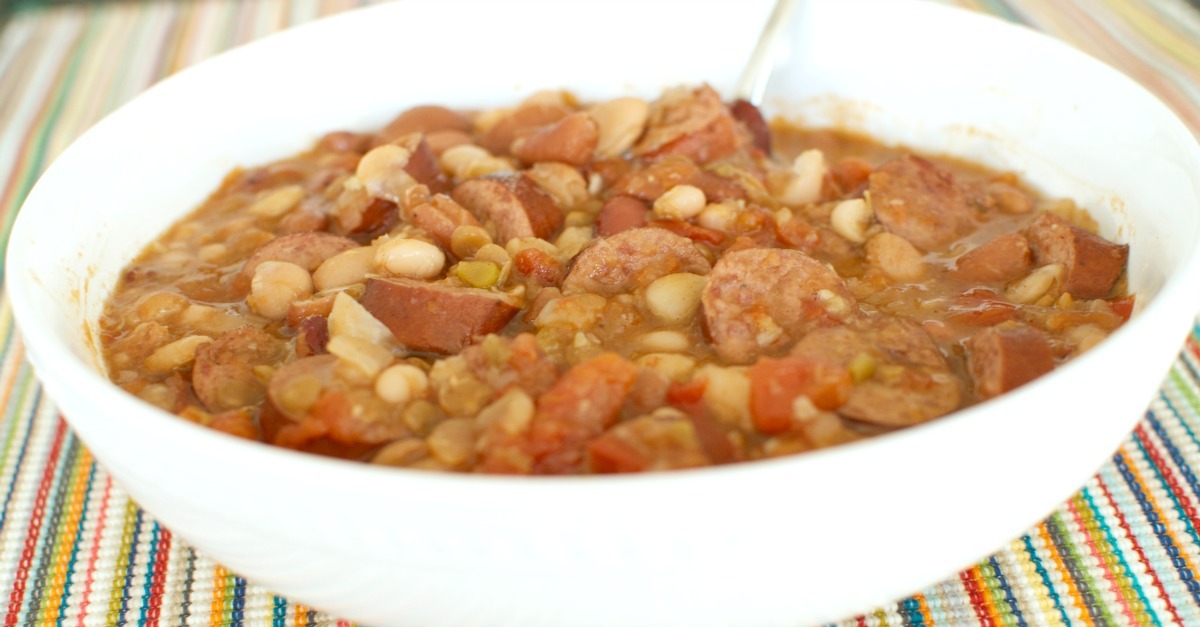 This 15 Bean Soup from Sunshine and Hurricanes has 15 beans, and sausage!
You'll need your crockpot again for this Split Pea and Ham soup from Flour on My Face.
For the potato lovers, there is this Loaded Chunky Potato soup from Rebooted Mom.
Then, if you want potatoes and cheese, give this Cheesy Potato Soup from Sunshine and Hurricanes a try.
Or, for cheese and cauliflower, you can try this Crockpot Cheesy Cauliflower soup from Flour On My Face.
This classic French Onion Soup from A Year of Slow Cooking, goes in your crockpot, of course.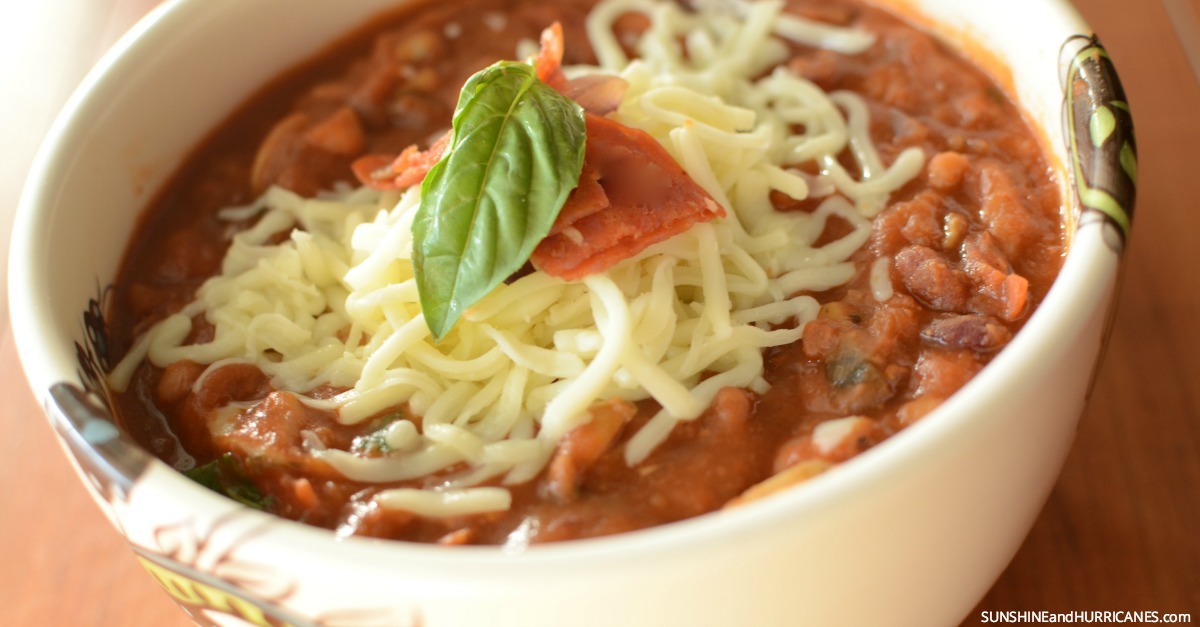 For a fun soup twist, try this Pizza Soup from Sunshine and Hurricanes.
Or some Cheeseburger Soup in the crockpot from Low Carb Yum.
This BLT Soup from It's a Keeper is another fun one to try, and it only takes 30 minutes.
For a Mexican style soup, there's this Tortilla Soup with Pinto Beans from Sunshine and Hurricanes.
Really make their day with another classic comfort food- Chicken Noodle Soup from Totally the Bomb.
For some Cajun fun, you'll want this Cajun Rice and Beans from Sunshine and Hurricanes.
We can't wait to hear which of these 20 soup recipes was your favorite!
Related Posts: