There's something comforting and homey about eating a childhood favorite food as an adult. That feeling of nostalgia for simpler days is always brought back to me when I eat a grilled cheese sandwich. I remember Summertime lunches and even dinners, when Dad was out of town, where my sister and I enjoyed our gooey, melted cheese sandwiches and carrot sticks while we told my mom about our days and neighborhood adventures.
Those special times of lingering over a simple sandwich are back in my life again as my family has a new weeknight favorite meal: the Gourmet Grilled Cheese Bar! I put out a variety of fruits, veggies, cheeses, sauces, and tasty, minimally processed, preservative free Oscar Mayer Selects Natural meat. I'm excited to share our family's favorite creations with you and hopefully inspire your family to try their hand at making their own gourmet grilled cheese!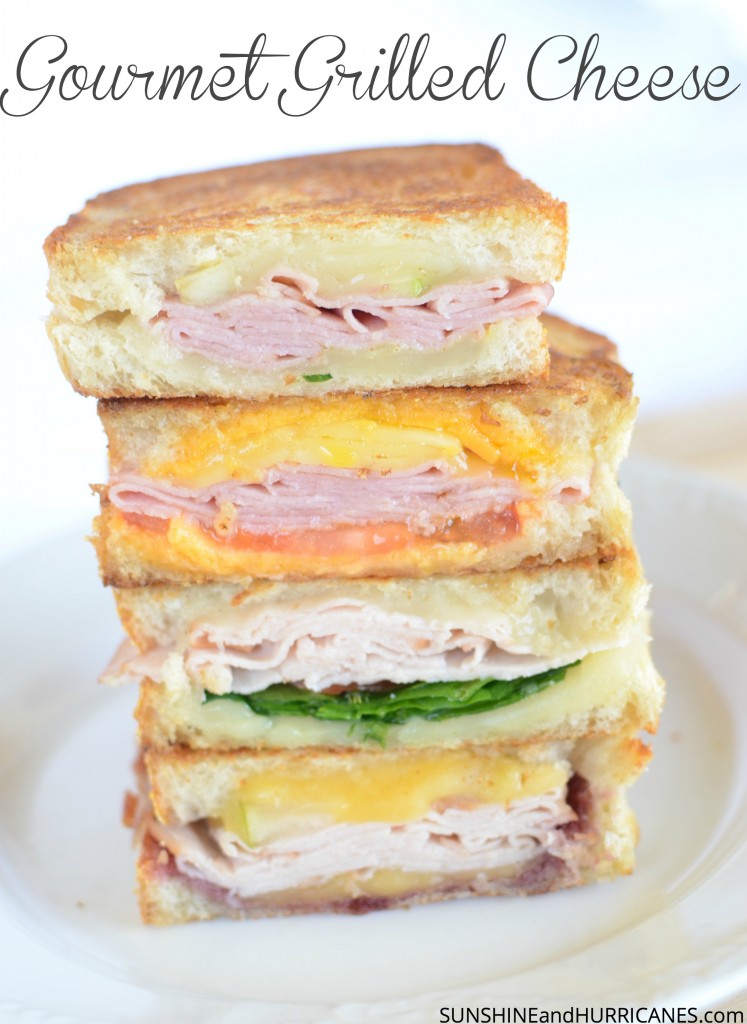 Ever wonder what the difference is between an okay sandwich and a fabulous one? The secret to making the perfect grilled cheese is timing. Cooking on a lower heat, for a slightly longer amount of time, results in a sandwich that is well toasted on the outside with exquisitely melted cheese on the inside. Melt a tablespoon of butter in a frying pan, add your sandwich, let cook for 2-3 minutes, then flip and repeat. I like using a bakery style Italian bread because of the firm crusts that crunch up nicely in the melted butter, almost like a crouton. (For more on my family's devotion to croutons, check out our homemade ones.)
Here are the Gourmet Grilled Cheese inventions my family loves the most: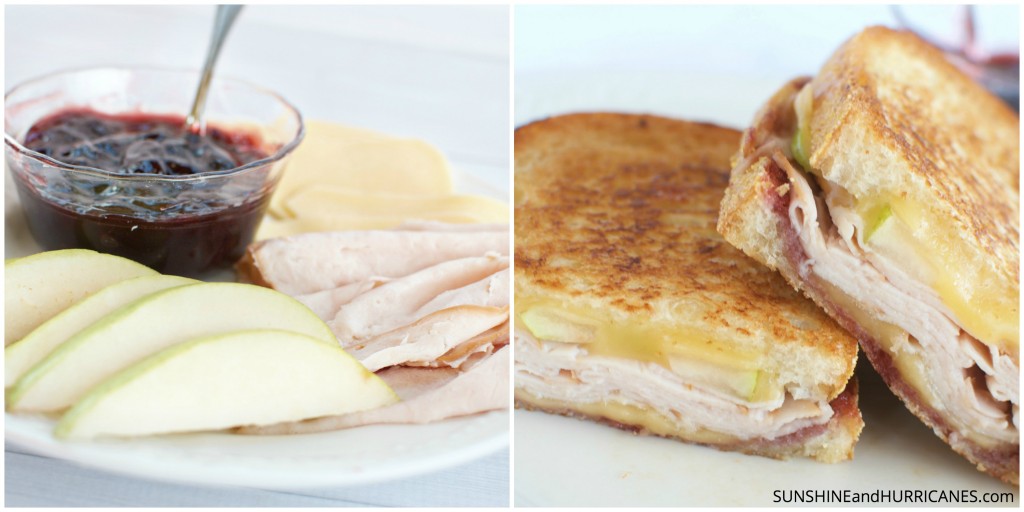 This is my personal favorite: Oscar Mayer Selects Natural turkey, gouda cheese, thin sliced pears, and seedless raspberry preserves. Spread the jam on two pieces of bread, then layer the cheese, meat, and pears, top with the remaining slice of bread. This is such a perfect combination of sweet & savory and the pear slices add a crunch that is a lovely compliment to the sandwich.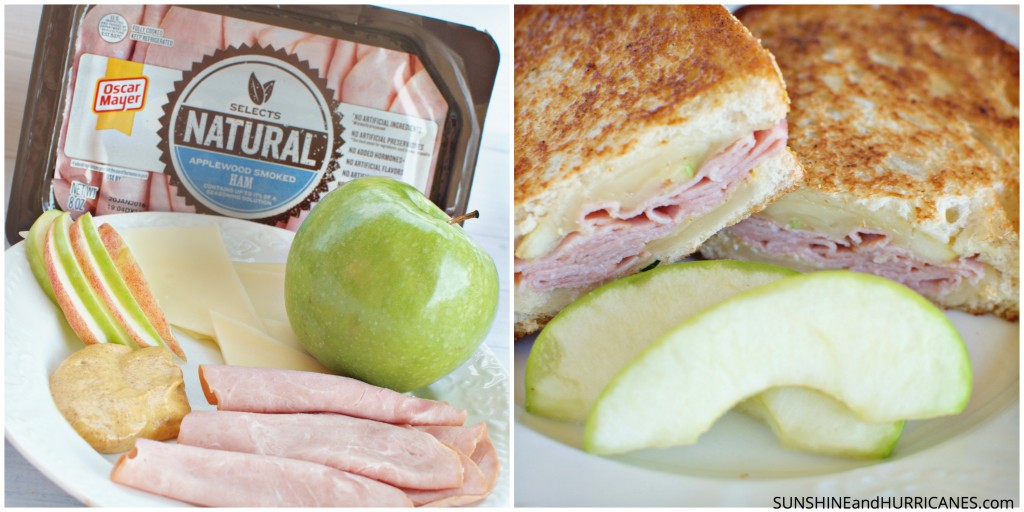 My daughter, Ainsley, loves ham and cheese sandwiches and green apples, so she was excited to combine her choices in this sandwich. I added a dijon mustard to her swiss cheese, Applewood Smoked Ham, and apple slices, layered it all together, and deliciousness was born! Providing my family quality, minimally processed cold cuts from Oscar Mayer Selects Natural means that we don't have to give up adding protein to our gourmet grilled cheese bar!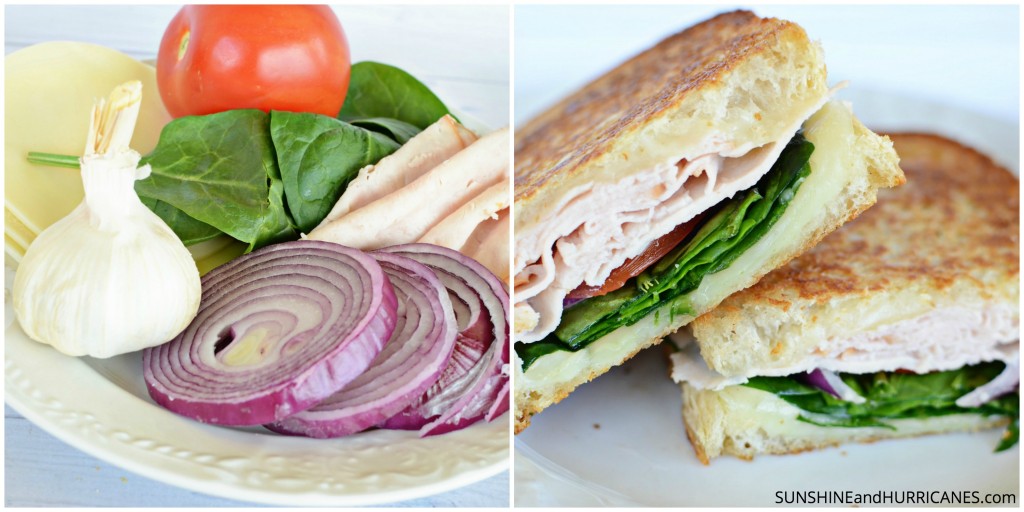 Next up, my hubs favorite version: sliced red onion, spinach leaves, tomato, provolone cheese, Oscar Mayer Selects Natural turkey slices, and garlic mayonnaise(Add 3 cloves of well mashed garlic to 1 T. mayo, if you're not a garlic fanatic, reduce the amt. of cloves used). Spread the mayo on each slice of bread, layer the veggies, meat, and cheese and grill to perfection! These hearty Italian flavors combine for a true gourmet experience and I love the delicious taste, along with no artificial ingredients, in the Oscar Mayer Natural Select turkey, it really makes the sandwich.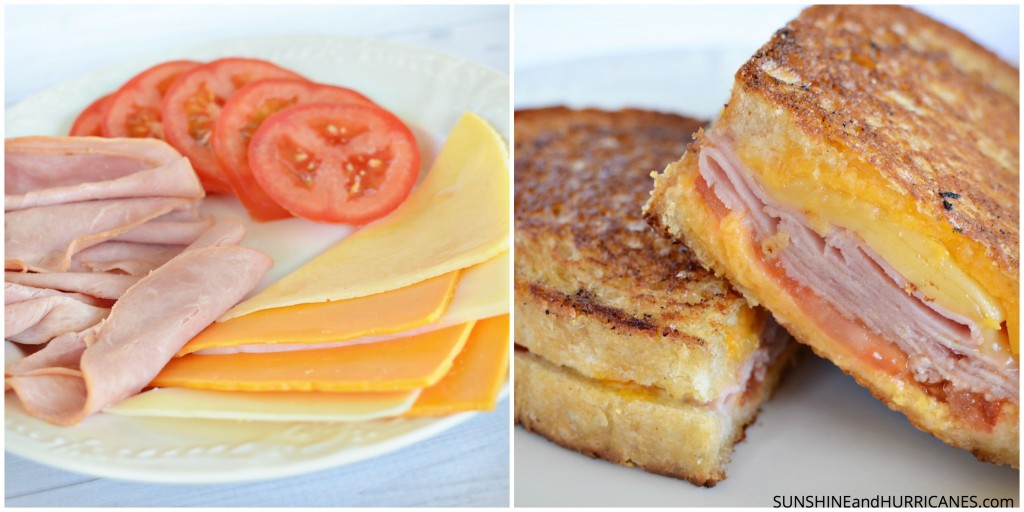 This classic version is my youngest daughter's creation. Gouda, provolone, and cheddar combined with ripe tomatoes and Applewood Smoked Ham are a flavorful favorite and as close as you'll get to the sandwich from childhood. Adding a few strips of cooked bacon takes things to the next level, if you can keep your kids from eating it before grilled cheese time!
Our easy Homemade Tomato Soup is the best compliment to your Gourmet Grilled Cheese Bar and an excellent way to round out a meal.
Do you have a favorite way to make grilled cheese? Any other ideas for a Gourmet Grilled Cheese bar? I'd love to hear all about them, be sure to share them in the comments below!
I was selected for this opportunity as a member of Clever Girls and the content and opinions expressed here are all my own.