We don't need another study to tell us that families are more scheduled than ever these days and spend a lot of time in their cars. These snack ideas for busy families are full of ideas to help parents provide delicious and healthy options while navigating school, extracurricular activities, and travel!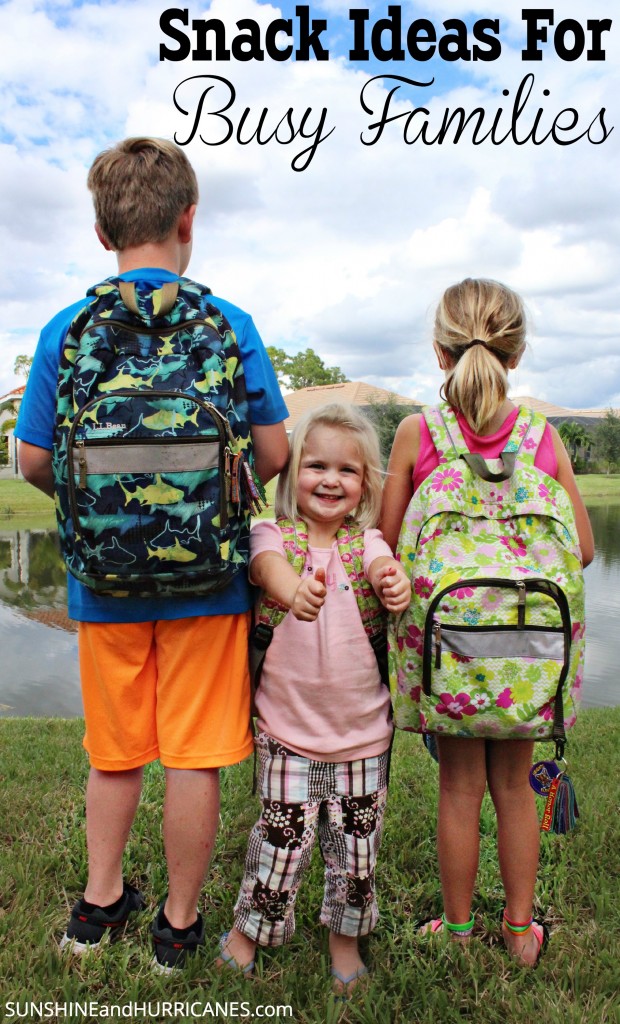 As a mom of four kiddos, my daily routine takes me to three different schools, various errands, appointments, volunteer commitments, and a lot of time driving through the afternoon and evening hours as I strive to make it on time to extracurricular activities. I'm a stickler for making sure my kiddos eat breakfast but I'm not a person that tends to wake up hungry and I'm well known to skip out, grab coffee and call it a morning. However, this is definitely not a great idea and I've made more of an effort to try and eat breakfast so I'm not a starving crazy lady by noontime, throwing back carbs like it's my last meal.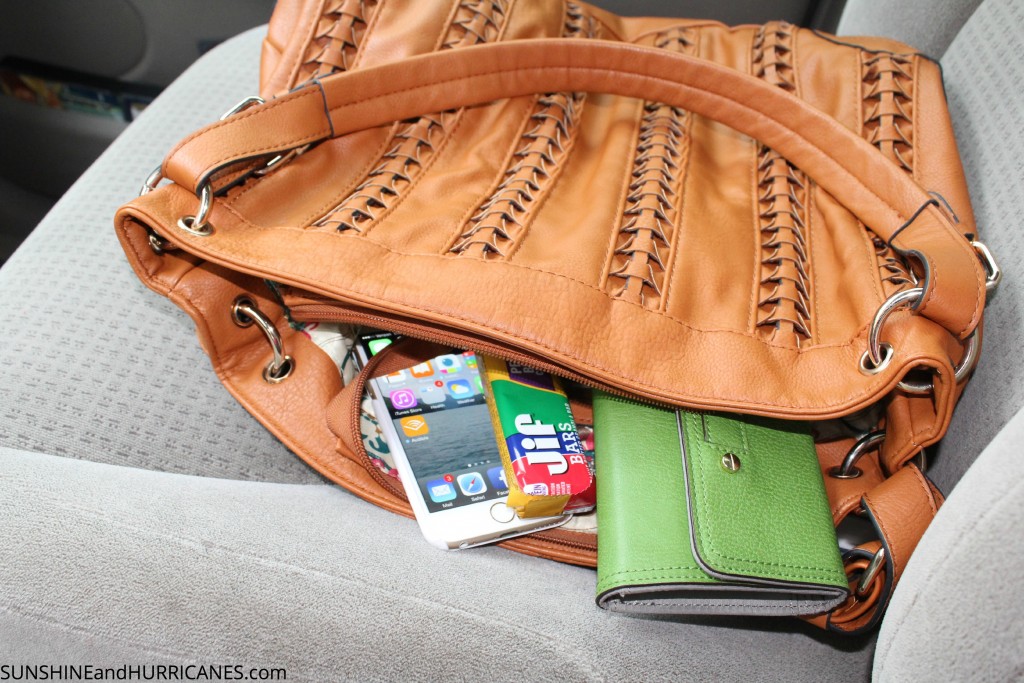 One of the things that has helped me learn to eat breakfast is the 3 second prep. Basically, I stick a protein laden bar in my purse the night before so I'll have it on the morning carpool rounds. These brand new bars from Jif are full of the creamy peanut butter goodness that I know and love! A second thing I've done is asked my kiddos to hold me accountable; they ask me each morning if I've eaten yet on the drive to school. That small reminder helps me to start my day at least eating something and not skipping breakfast completely!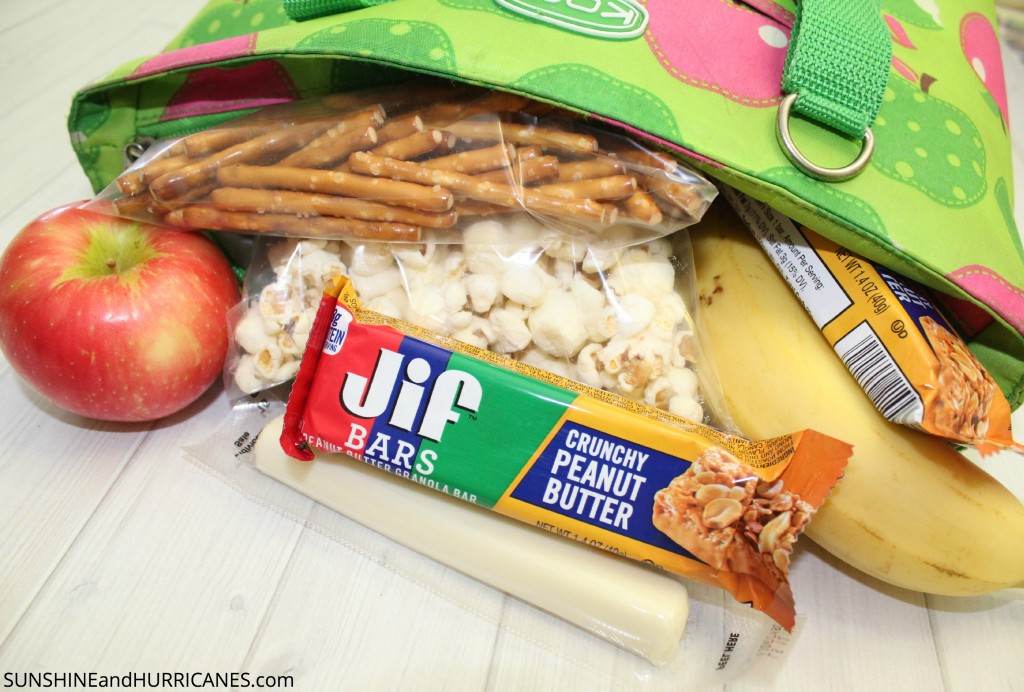 When my kids arrive home from school, they are crazy hungry! Some days we're only home for a few minutes, changing clothes and grabbing equipment, so we can head off to dance or the ball field. Rather than just grabbing junk, I know they'll need protein packed snacks to get them through the afternoon lessons and practices. Keeping a well stocked snack bag, full of healthy options like fruit, cheese sticks, popcorn, pretzels and a bar with protein, is a convenient way to keep everyone fueled while we're on the go!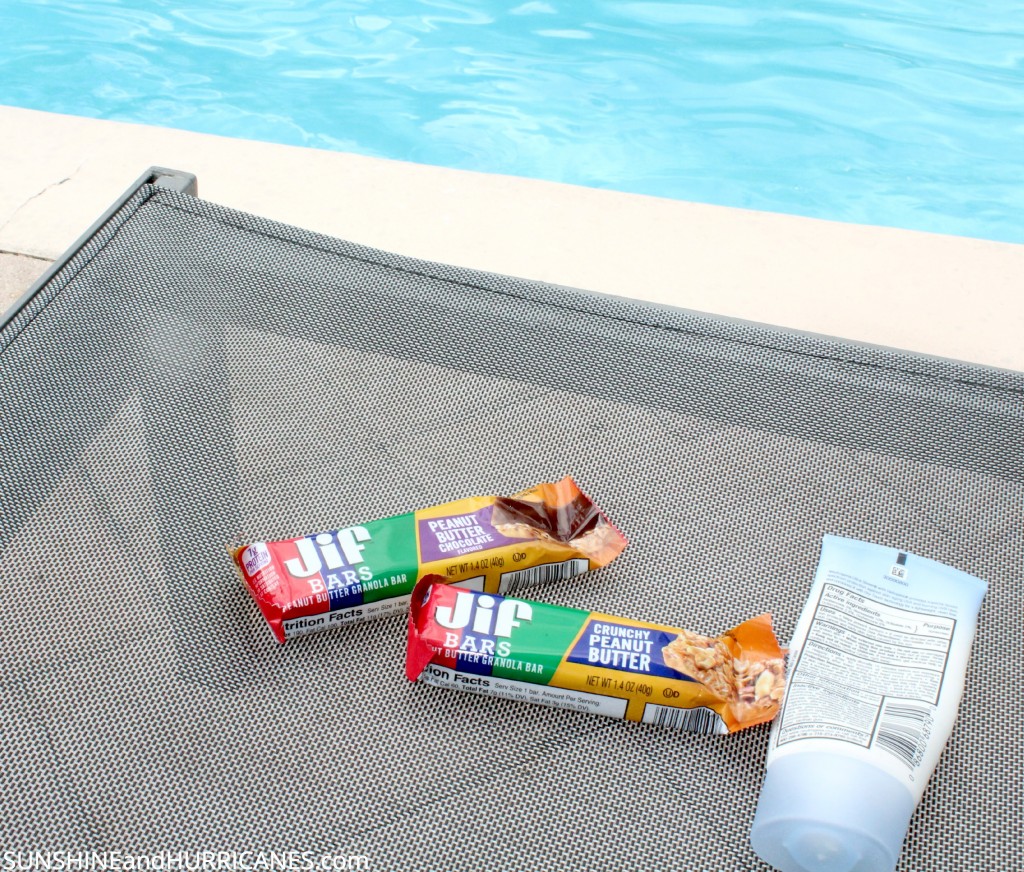 I love the convenience of tossing a couple bars into our swim bag and knowing I have a healthy option when my little swimmers pop out of the water. What is it about kids and water that just makes them ravenous? The delicious taste makes my swimmers feel like they're getting a treat and my son asked me if these new Jif bars were actually candy bars!
I love the crunch of the granola with the smooth, creamy Jif peanut butter taste and with 7g or more of protein, I know this quick and convenient snack will tide me over until my next meal.
Do you have a favorite snack that helps keep hunger at bay while you're on the go? I'd love for you to try these delicious new Jif bars, simply leave us a comment on what your favorite snack to take along is and one lucky reader will receive a box with all the new flavors to share with their family! The winner must live in the U.S. and be 18 years or older. Winner will be chosen on October 14, 2015.
I was selected for this opportunity as a member of Clever Girls and the content and opinions expressed here are all my own.