Every year, my children look forward to cuddling up with us on the couch, drinking steaming cups of hot cocoa brimming over with marshmallows and watching all our favorite holiday shows. While they love all of them, I'm not sure that any is more well loved than Rudolph the Red Nose Reindeer.
I'm sure you can remember watching it when you were kids and it's special to be able to share this tradition from one generation to the next. Inspired by this timeless classic is this fun little Rudolph's snack mix that you could make to go with your cocoa. It takes less than five minutes to pull together, and yet to see the look on your kids faces when presented with these little treats would be worth hours of your time.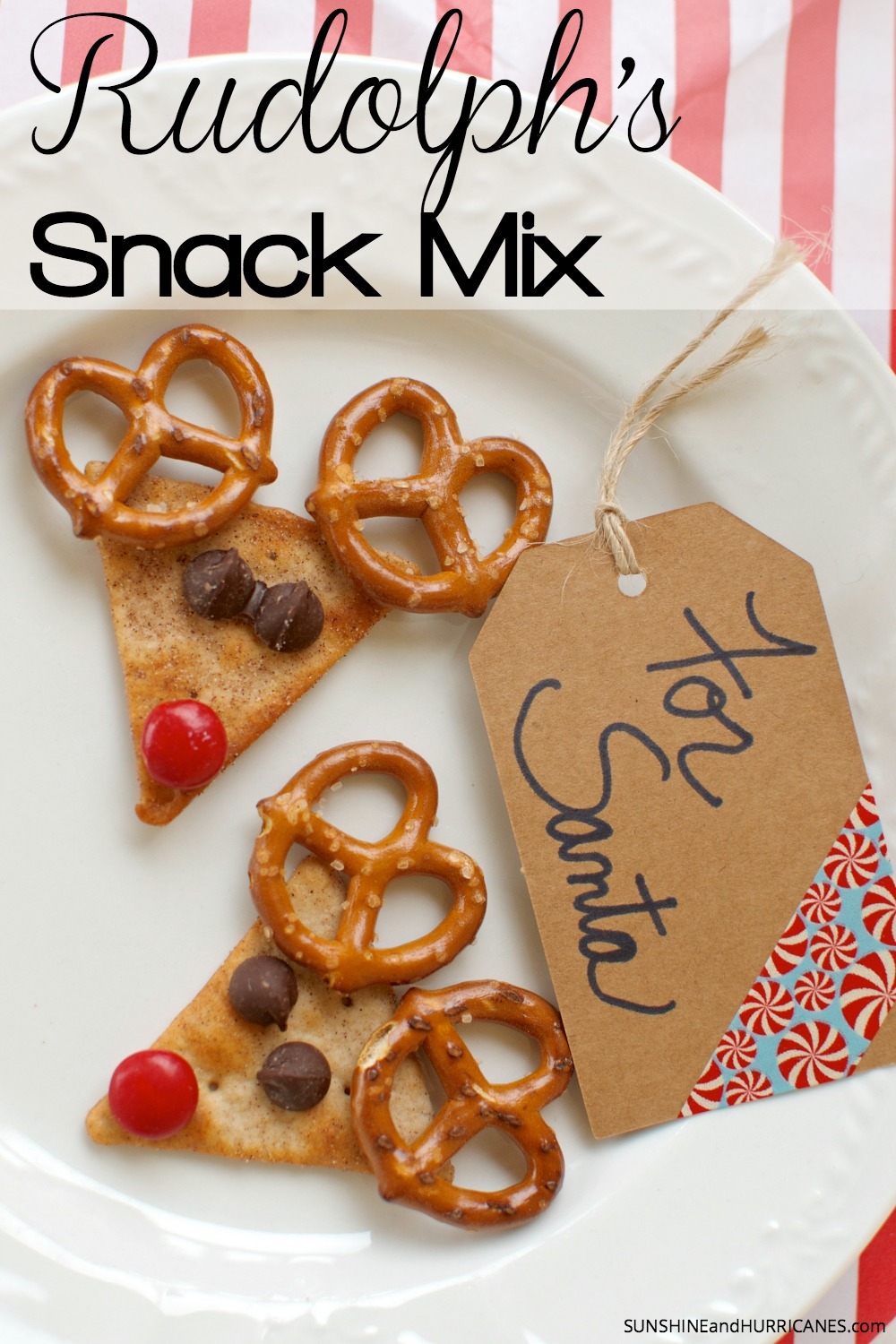 My kiddos actually came up with this simple snack idea and I thought it might be an "invention" that other families could enjoy as well during the holiday season.
This is so simple to make and totally adorable. So, here we go! This is what you will need:
1 box of Cinnamon Sugar Pita Chips
Pretzels
Chocolate Chips
Red M&M's
I bought a bag of holiday M&M's and they were happily sorted by my little elves. We dumped everything into a bowl, gently stirred it up and voila, a snack is born! The thing my kiddos were most excited about was the fact they could play with their food! Following the photo above, your little elves can create an entire team of reindeer for Santa's sleigh.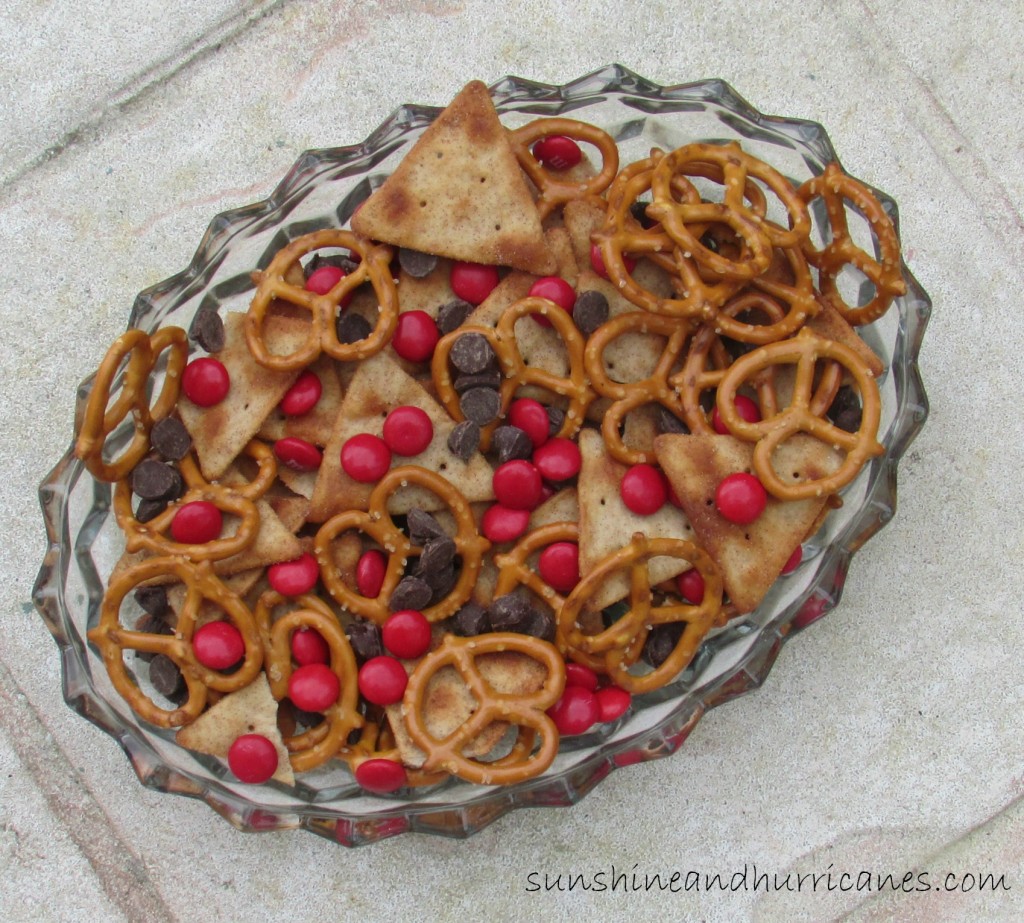 This mix looks cute in a pretty bowl and the adults thought it was pretty yummy as well. You can't go wrong with sweet & salty! After munching while watching a Christmas movie, I bagged up the leftovers for lunch boxes or treats on the go.
This simple mix would be easy for class parties, maybe a jar full for a neighbor, or great to have on hand when friends drop by.
If you liked this post, we're pretty sure you'd want to check out these as well:
Everything You Need for a School Holiday Party
You can also get more holiday ideas from us on Pinterest:
Follow Sunshine and Hurricanes 's board Christmas Food & Baking on Pinterest.
Who is your favorite character in Rudolph the Red Nose Reindeer?