Why are we so reluctant to monitor our kids online the same way we do offline?
" I trust my child"
" I don't want to invade their privacy"
"My child would NEVER do those things online"
"I'm not going to SPY on my child"
These are often the reasons parents give for not monitoring their kids online activities. Unfortunately, while they may come from a good place, taking this type of hands off approach to technology and our kids can be dangerous.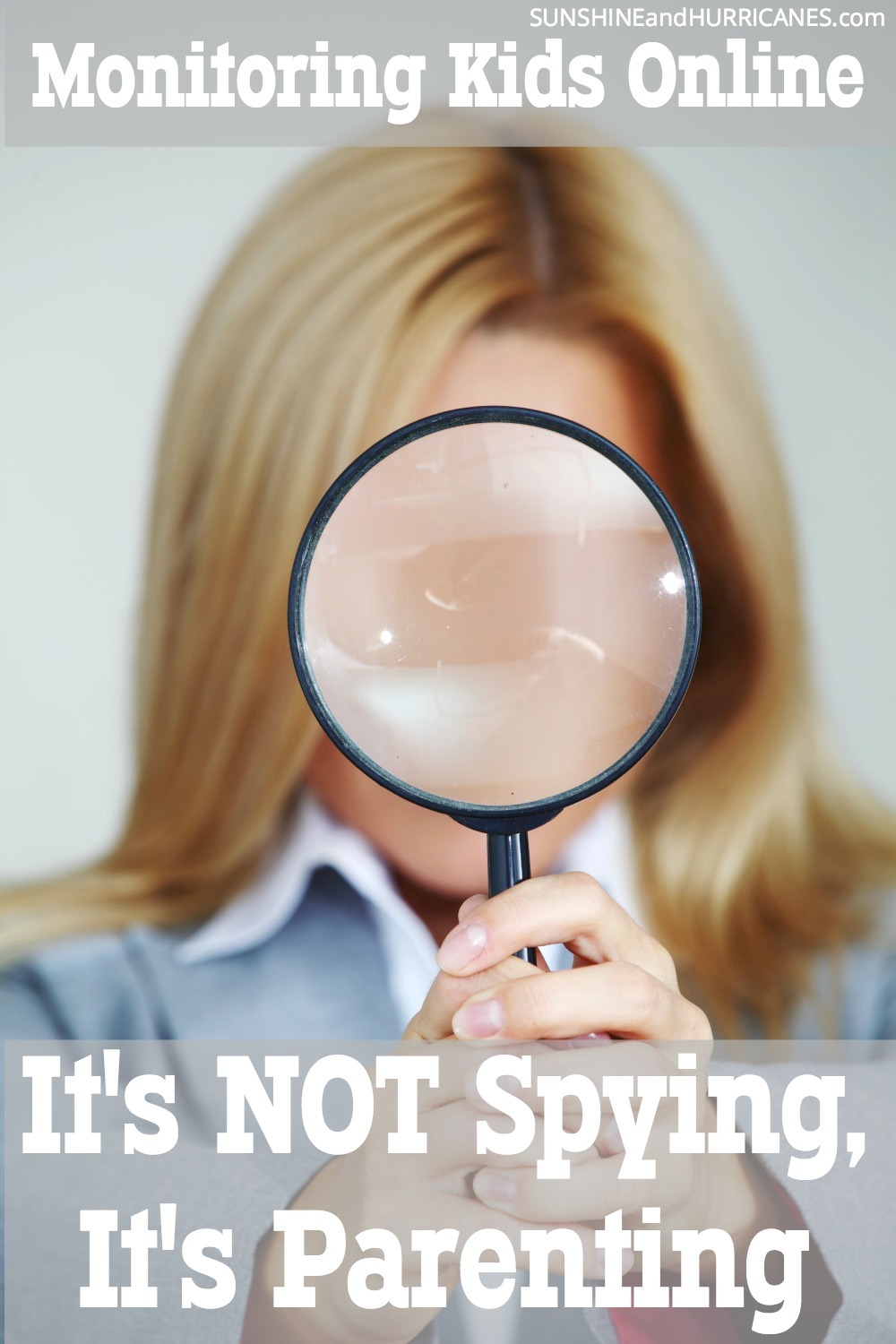 Giving tweens and teens (and in some cases even younger children) complete freedom in the online world is giving them too much autonomy that they aren't ready for yet. It is placing adult privileges and responsibility on their shoulders, but they are not adults. Plus, let's face it, most of us know plenty of adults who don't handle themselves appropriately online.
Research has shown that the frontal lobe of the human brain doesn't fully develop until sometime in a person's 20's, and this is the part of the brain that controls impulse control and risk-taking behavior. This is why teenagers are notorious for making poor and short-sighted decisions, and why children in general need parental oversight and involvement.
Just one cautionary tale of many from across the nation is the recent story out of Colorado where more than HALF the students at one high school were caught participating in a nude photo exchange. Hundreds of photos of a sexual nature were discovered including children that were as young as 8th graders.

Of course we all want to think the best of our kids, but understanding and not being naive about their limitations is how we keep our children safe and help them learn to navigate the world around them.
No one questions why we stand beneath our toddler when they try to climb the jungle gym for the first time. It's because we don't know for sure what they are capable of yet and we need to be there in case they fall. We don't refuse to attend parent/teacher conferences or throw away their report cards without looking at them, because we're afraid our children will think we are invading their privacy.
And as our children get old enough to drive and to go out with friends on their own, we don't require them to tell us where they will be going because we don't trust them. We do it because as parents we recognize it is our responsibility to know where are kids are, who they are with and what they are doing.
Parental Controls – Managing Kids Technology
Why is it any different when it comes to what they are doing on a computer, on a mobile phone or any technological device? Why do we care who they are hanging out with in real life, but we may have no idea who they are friends with on Facebook or Instagram or Snapchat? Why would we keep them from watching PG-13 and R rated movies, because they are too old for them, but we don't investigate what the age recommendations are for many apps they are using or even various forms of social media?
What Every Parent Needs to Know About Social Media for Kids
If we are going to be involved parents, who take an interest in our children's lives, that has to include technology, because think about the amount of time our kids spend using technology today. We can't exclude something that consumes almost an equal percentage of their time as many of their extra-curricular activities.
Also, even the best kids make mistakes. That is part of growing-up. Think back to when you were in middle school and high school and some of the unfortunate choices you made. Now, imagine if some of those stories, or worse yet photos, made their way onto today's social media.
Unfortunately, until this generation, most youthful screw-ups often faded away with the passing of time. Now, one stupid Facebook post or a photo texted to a single person can be passed onto hundreds and even thousands of people in an instant and can never be deleted from the online identity that will follow our children their entire lives.
Is it unfair that the stakes are SO high for our kids? Absolutely. Are the risks potentially overblown like so many dangers for our kids these days? Probably. Welcome to the unique challenges of modern parenting.

The Real Truth Parents Need to Know About Tweens, Teens, and Texting Acronyms
Meeting those challenges though can be done using the tried and true parenting techniques of setting expectations and just staying engaged with our kids and aware of what they are doing.
If we are upfront with our kids that we will be checking what they post online, the people that they are communicating with and the photos they are taking and sending, than it's not spying. We're not be secretive or sneaky and we're not invading their privacy.
Technology is a privilege our children enjoy, it is not a right, it is something they earn. Privacy when using technology is the same. As they get older and demonstrate they deserve more freedom, we can give it. Whether it is their everyday lives or their online lives, the rules should be the same and our kids need to know we care about and will be involved in both equally. We owe them that much.
Monitoring our kids online isn't spying, it's simply parenting with a 21st century twist.
If you like this post, you might also want to read: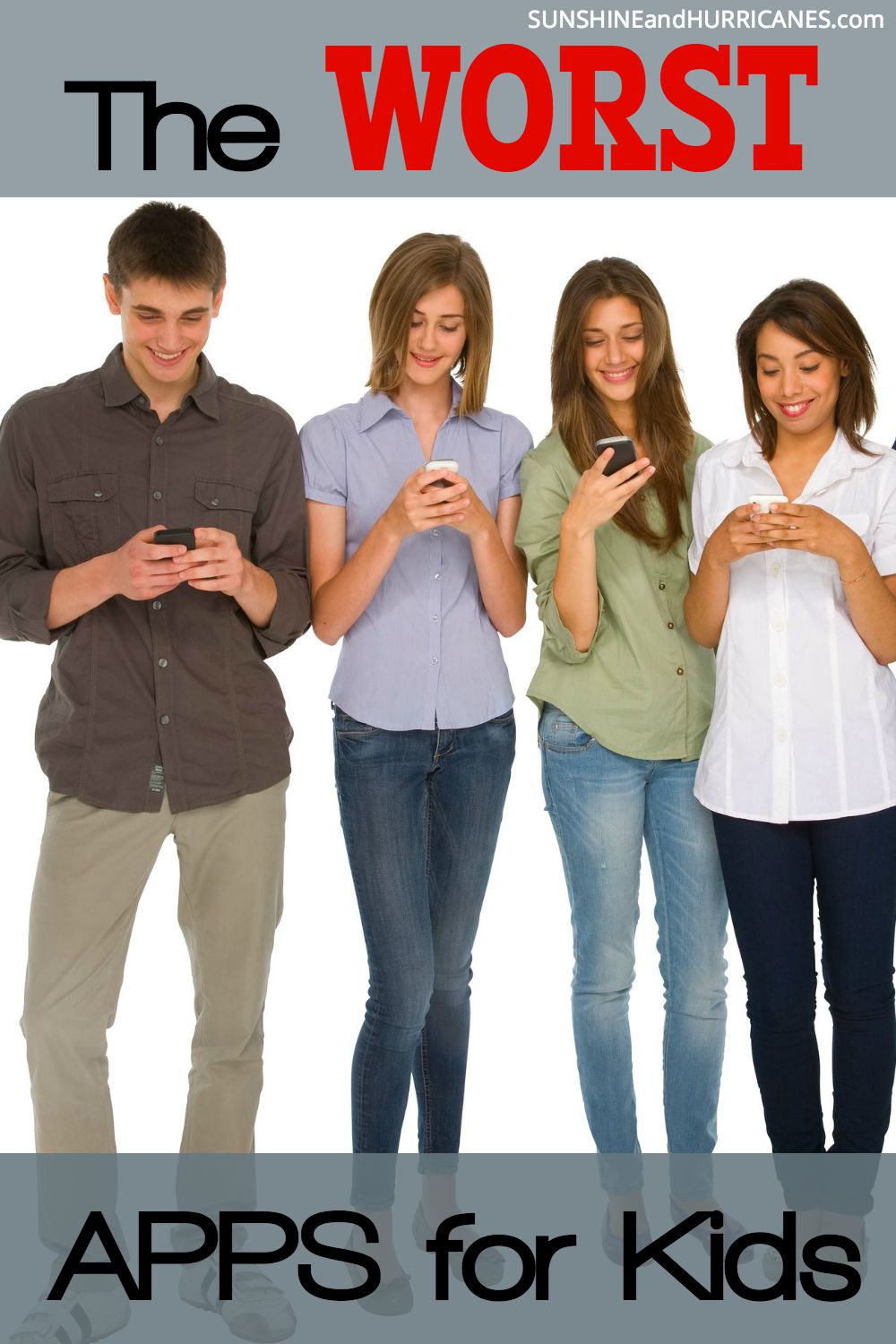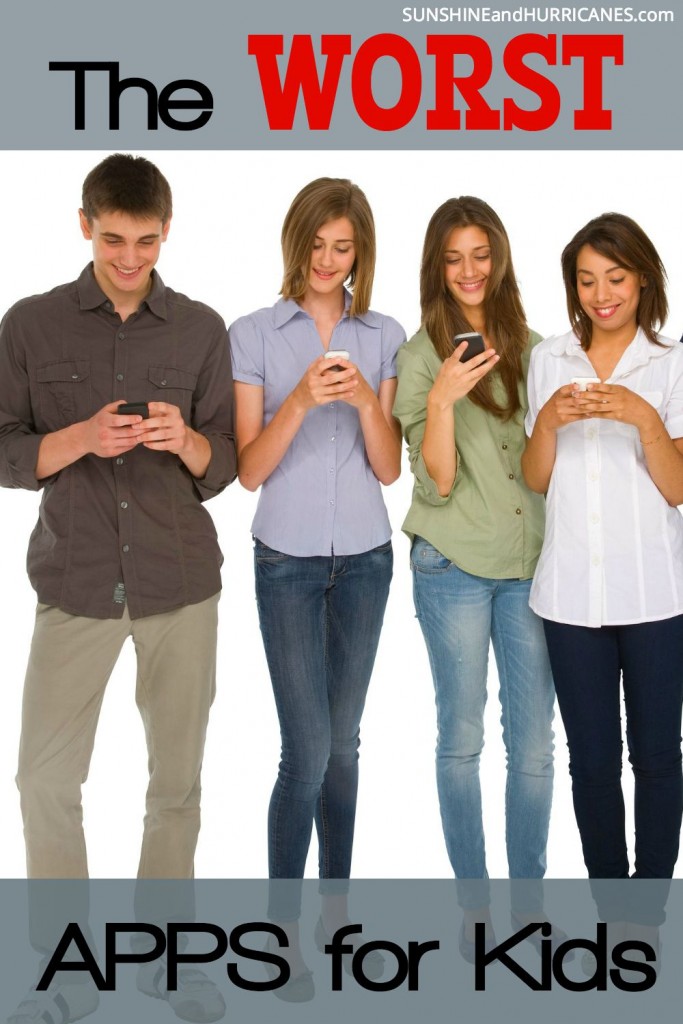 Cyberbulling – What Parents Need to Know