Deciding your child is ready for their first cell phone is a huge decision and if you aren't feeling confident in that choice, you'll want to read our post Is Your Child Ready For A Cell Phone? before going any further. Once you've determined your child is mature enough to handle the responsibility that comes with cell phone ownership, then it's time to set some cell phone rules for tweens and teens.
Would You Give Your New Driver a Ferrari?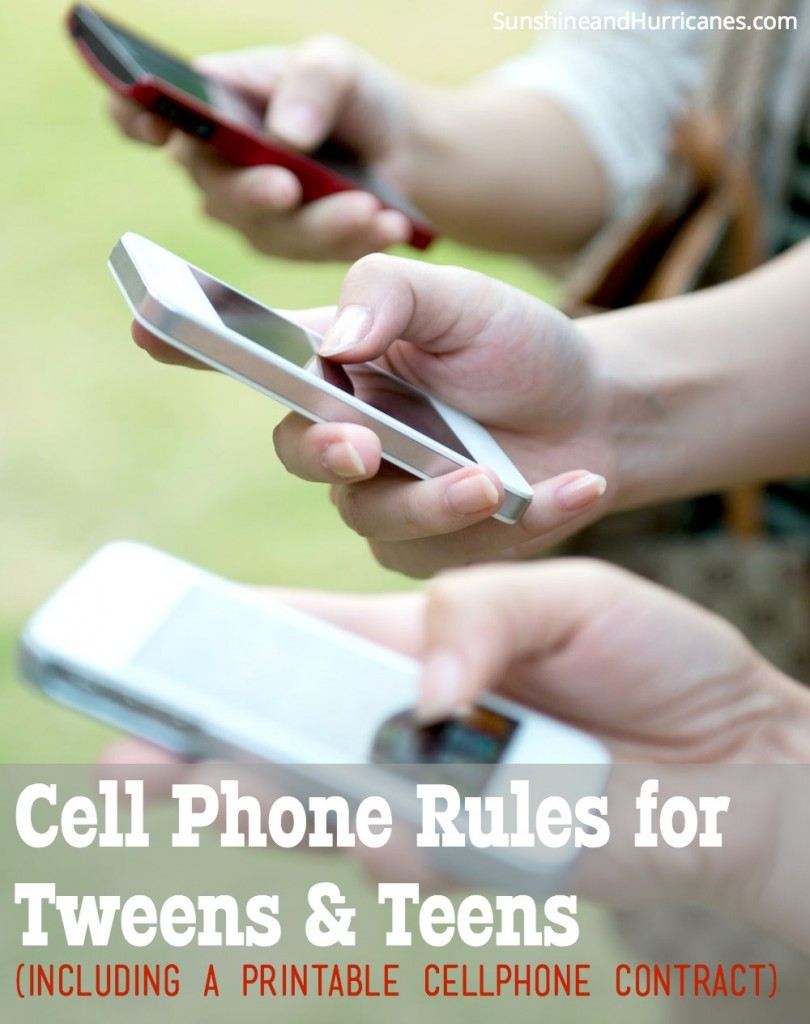 There are a variety of options for phones these days and we analyzed many of them before choosing the phone and plan we did for our teenage daughter. Think about it this way, do you plan to give your 16 year old, brand new driver a Ferrrari when they receive their license? Probably not. Why? That car has too many options and far too much power for a highly under experienced driver. It is better to provide a less glamorous, safe, steady vehicle at a more reasonable price point. By providing the latest, greatest, most expensive phone on the market, right now an iPhone 6+, you're giving a Ferrari, and your child is most likely not ready for all the features if offers, nor have they shown they deserve this level of privilege.
It's wiser to give an older, reliable phone that may lack bells & whistles but is safe and gets the job done.Give your child the opportunity to show that they can take care of a less expensive phone first and follow the cell phone rules you set for them.  Over time, they can earn their way to a more updated phone or better yet, save their own money to pay for it.
To Surf the Web or Not Surf the Web?
You'll also need to decide whether or not you want your child to have internet access available from her phone. If you are giving a phone to a child in middle school, internet access is a bad idea. There are too many temptations for an age group that is already struggling with difficult physical and emotional changes.
We chose to give our daughter a phone with wi-fi disabled and she is unable to access the web.  The privilege of even having a phone was enough for her to handle at first. She can text and make calls, as well as listen to music, that is all. Allowing her wi-fi was unnecessary because she has opportunities to access the internet for school work on our home computer and check her email there, where we have more supervision. It is also one less thing for us to monitor and an opportunity to prove herself in smaller things before moving on to bigger ones.
CellPhone Contract
We also required our daughter to sign an official contract with us. This is the perfect way to ensure your expectations are clearly outlined and what the consequences will be if they're not met. Some of it may seem like common sense but I have learned to never assume my kids "know better". Our contract looked like this: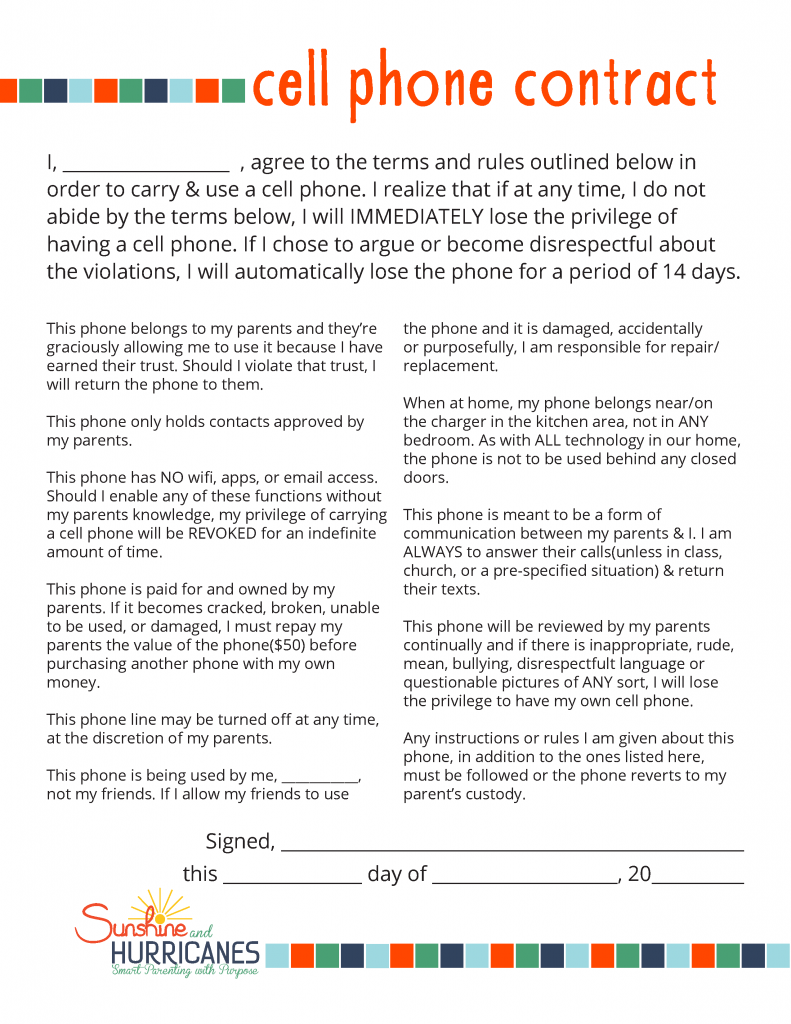 Download The Cell Phone Contract for Tweens and Teens Here
Other posts you may like on the topic of tweens, teens and technology: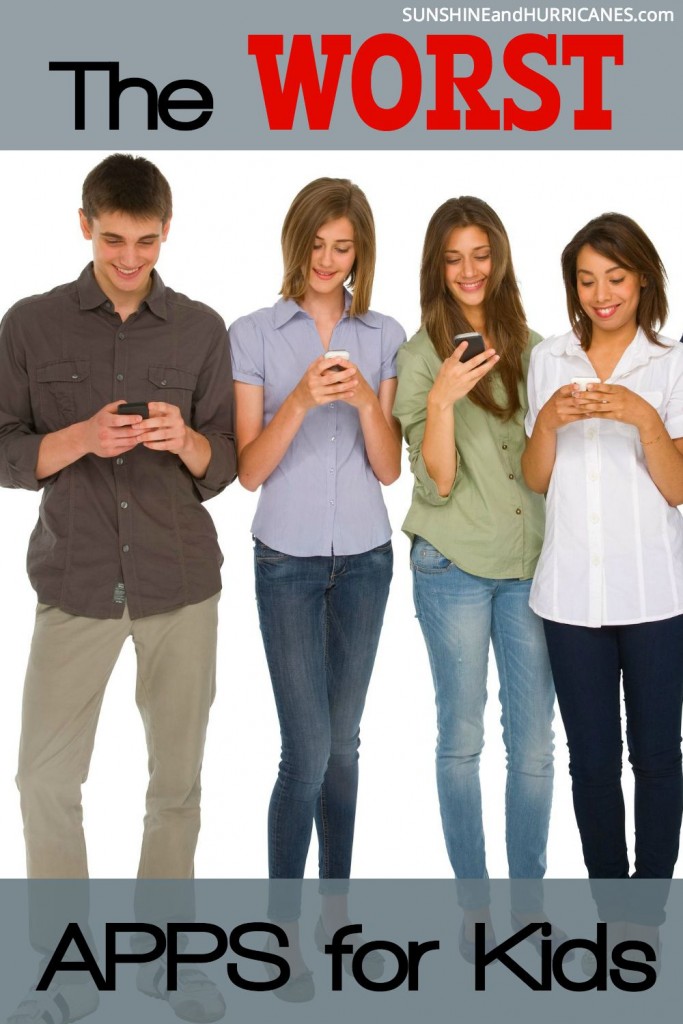 Cyberbullying – What Parents Need to Know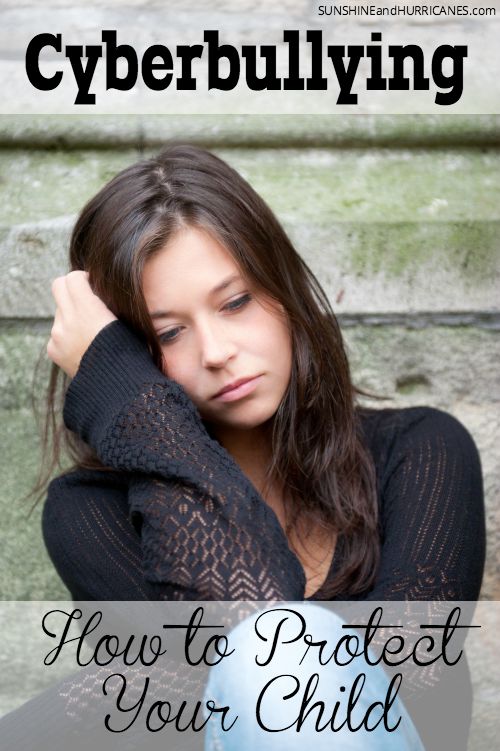 Anything else you might add to our Cell Phone Rules for Tweens and Teens?