As we were heading over the bridge towards the beach, the skies opened up and down poured the rain.
I had checked the weather before leaving and it hadn't been on the radar, but Florida storms often come out of nowhere.
This was our last chance for a little sun and sand before school started again.
And now it was yet one more thing that didn't quite go as planned this summer.
It wasn't that we hadn't had a good summer, but it just wasn't the summer I had imagined.
Usually this is the one time of year when we get to enjoy life at a slower pace. But we had been so much busier than usual with unexpected travel, full days of summer camp, an older child who was reaching the point where it was more fun to spend time with friends than family.
The rain showed no signs of letting up anytime soon.
I decided to try and salvage the day by stopping for ice cream. My kids were perfectly happy with this unforeseen outcome, but I was still disappointed.
When we had all finally licked our way through our double scoops of ice cream and were nibbling away on our chocolate dipped waffle cones, the weather began to clear.
"We could still go to the beach," I said to them enthusiastically.
But they had lost interest.
Tummies full and hands sticky, they both proclaimed, " You can't go to the beach AFTER getting ice cream, that's just not the way it is done."
Defeated, I sighed as I cleaned them up and herded them back towards the car.
We headed towards home, but about ten minutes into the drive, I remembered we would pass by a much smaller, out of the way beach. One that not many people go to and most tourists don't even know exists.
Turning onto the road that would lead us there, I cajoled my children as they began to complain.
"Let's just go for a short walk," I told them.
We soon discovered that the storm had transformed this little slice of sand and ocean into a playground of tidal pools and sand bars that seemed to go on as far as the eyes could see.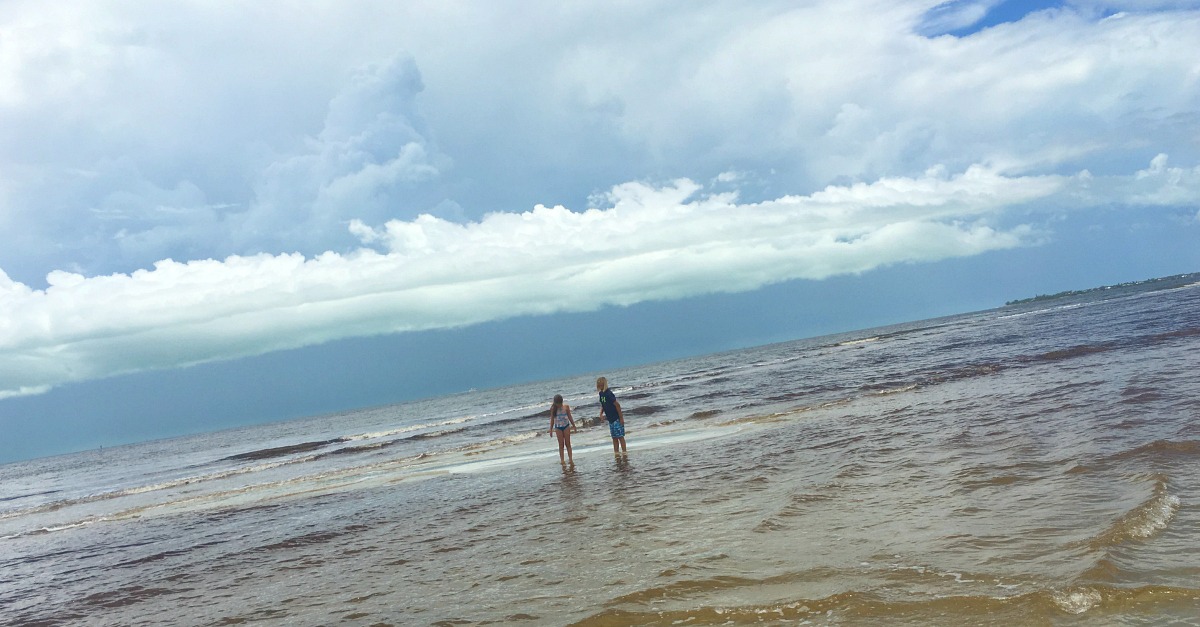 My children frolicked in the little pools, discovering all kinds of tiny sea life from snails and small fish to baby horseshoe crabs.
They ran and chased one another across the sandbars and stopped to build drip castles and bury their feet up to their ankles.
They splashed water at each other and me and laughed with wild abandon.
My daughter, always the thrill seeker, ventured out to the very last sand bar she could find, barely visible amid the small waves.
There, she turned cartwheel after cartwheel where the sea met the sky and it looked as if she was walking on the water itself.
My son walked up and took my hand and we both stood mesmerized, just watching her.
And in that moment, that unexpected moment, I found the piece of summer that had been missing and everything felt complete.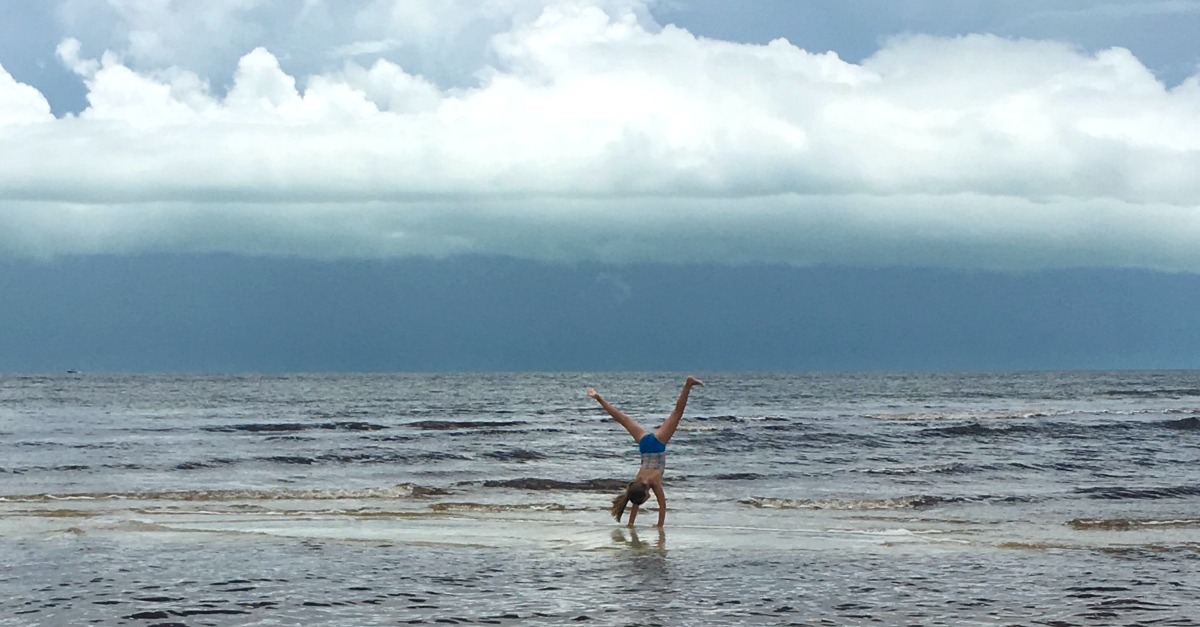 None of us wanted to leave the beach that day, but yet another Florida storm was rolling in on the horizon.
So, we slowly started meandering back to the parking lot.
No, our summer did not go the way I had envisioned it….
But as I piled my wet, sandy, sunkissed children into the car, I realized I could not have planned these few magical hours with my children if I had tried.
If You Loved This Post, You'll Love These Too:
Why I'm Not Excited School Is Starting
Why I'm NOT Counting The Summers We Have Left