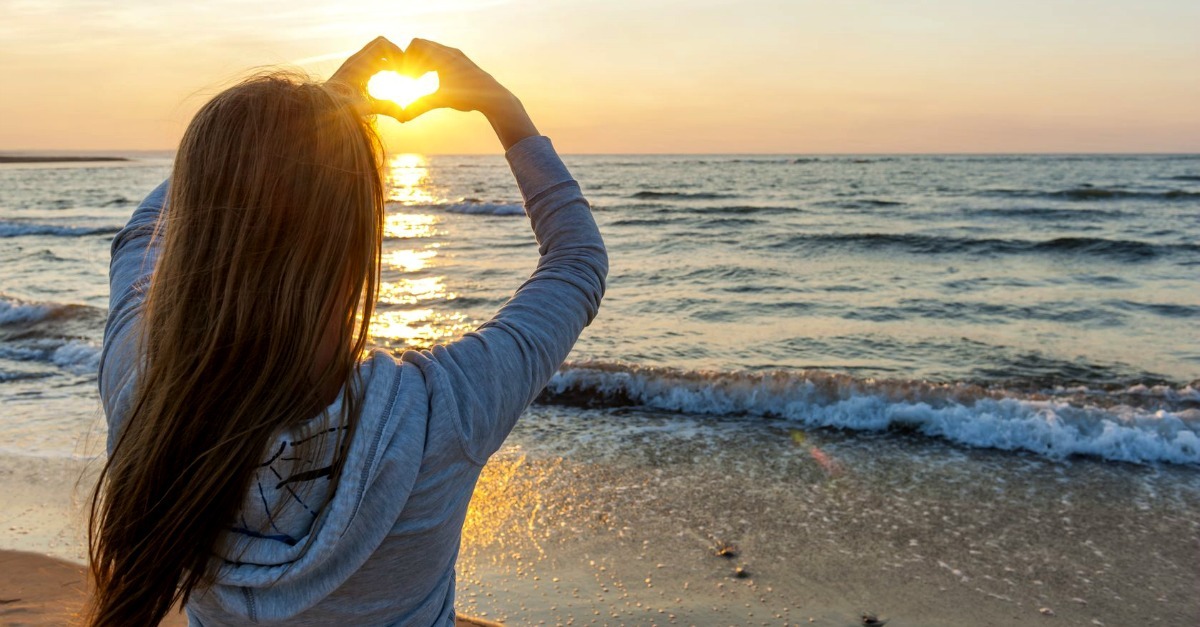 Summer is quickly fading and I feel like I'm among the minority when I say I'm not excited school is starting soon.
Other friends are ordering new backpacks with glee. They bought school supplies weeks ago and they're crossing off days on the calendar with giddy enthusiasm.
They can't wait for that first day when family life returns to the predictable structured rhythm of the school year.
And I get it, don't get my wrong.
Things have been far from idyllic over here.
I've done my fair share of yelling and losing my ever loving mind with my 4 kids over the Summer.
I mean seriously, how much effort does it take to remove your soaking wet swimsuit from your bedroom floor or close a freaking door when you go outside?
Our fridge is constantly empty and my grocery bill has been ridiculous. The house is trashed. And I'm really not sure when my youngest two last had a bath.
There have been tech time battles, constant sibling bickering and endless lectures about inappropriate bodily function noises.
But despite all of this, I STILL love Summer and I'm sad it's ending…..
Eighteen Summers is Not Enough
When I was a new mom, with only my less than a year old firstborn, I remember another mom with older kids remarking to me, "Eighteen Summers is just not enough. Your kids are only home for 18 Summers and then they're gone. I mean, just gone," as she snapped her fingers and threw her hands in the air.
I nodded my head and tried to look sympathetic as she went on about time flying and the heartbreak of kids growing up too fast.
In my head, I really had no clue what she was talking about. The fact that Target had set out school supplies seemed kind of thrilling, it gave me a whole new area to browse!
Fast forward 12 years.
Now, I'm the mom of four and I've come to realize that you don't actually even get 18 WHOLE Summers.
As they get older summer camps, mission trips and even jobs all become part of the norm. And those kids you once struggled to keep busy are now busier than you.
I know this because my oldest turns 13 this month.
13, an official teenager, I'll be the mother of a TEENAGER!
And this is where my reluctance to let Summer go comes in…
So, I technically have 5 more Summers with her, right? FIVE?!
Five is a small number.
I know those days are no longer going to be filled with playdates and trips to the library because she read all the books we got last week, or lazy Sunday afternoons at the beach until sunset.
I've seen the shift happening in her this year.
The independence becoming greater, the ability to sleep for 12 hours in a row returning, the desire to be around friends all the time.
I know we've parented her to produce some of these results(the independence, self assertiveness, questioning of information) and this is a natural progression….
But I don't want to stop taking her to the waterpark or the science museum.
I want her to want to build forts all day with her siblings while we hang out in our pajamas.
I want her to still want to watch cartoons and eat popsicles out of little plastic tubes and beg to go play in the sprinklers.
I want her to still think those things are awesome.
But it's not really all about what I want.
That's the deal I took when I became I mom.
So, I'm not excited school is starting and Summer is ending.
Because a whole chapter is coming to a close and I've never been good at endings.
Did you love this post? Then you should read these too:
The Surprising Thing To Say To Keep Your Big Kid From Growing Up Too Fast
Why I'm NOT Counting The Summers We Have Left
10 Ways To Build A Rock Solid Relationship With Your Teen (or Tween)