When my first child was born, I fell into the routine of feeding her a hot lunch everyday.
For 1,000 ridiculous reasons, I thought that made me a better mom than someone who tossed a PB & J in front of their child. Clearly, my clever reheating of the previous night's leftovers gave me super mom status to all who were watching, which was pretty much my 1 year old.
In the end, all it REALLY got me was child who didn't like sandwiches. Hello, we're talking the staple of most traditional school lunches and there is a reason. Because they are easy, transportable and really can be customized to whatever your child happens to like.
So, when the preschool years hit, I was faced with the challenge of packing a lunch box for the 1st time for a child that didn't eat traditional fare. Now, your kids may love sandwiches and be willing to eat them night and day. But maybe you want to change it up a little bit or if you've got a pickier eater like I do, than my non sandwich school lunch ideas are for you.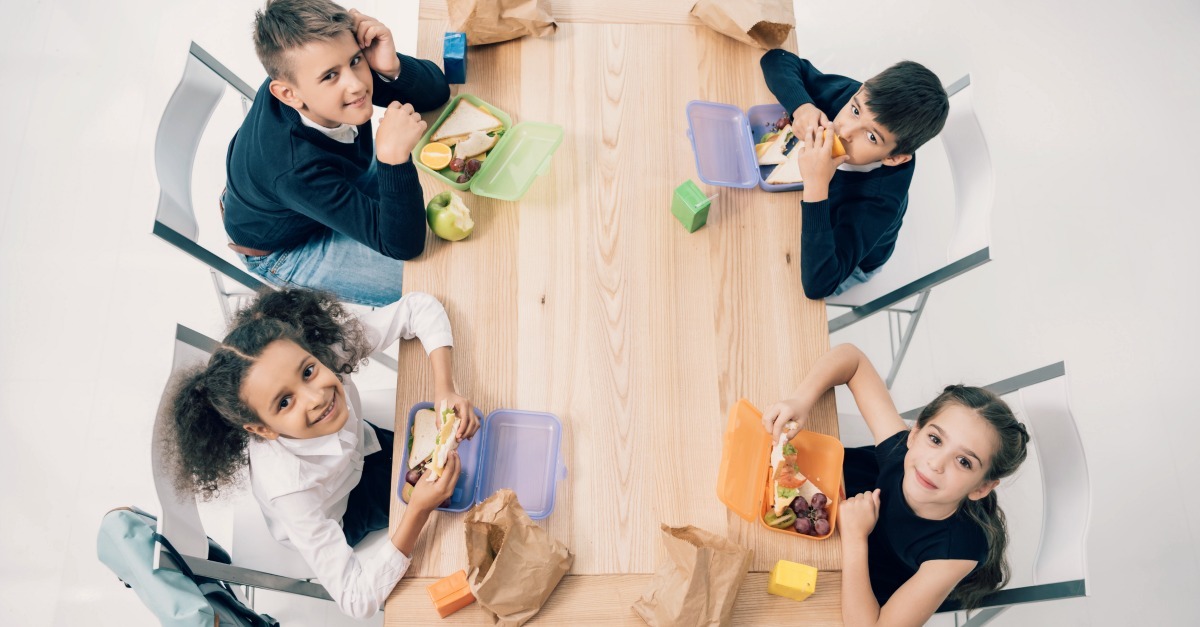 Easy Non Sandwich School Lunch Ideas
Personal Pizzas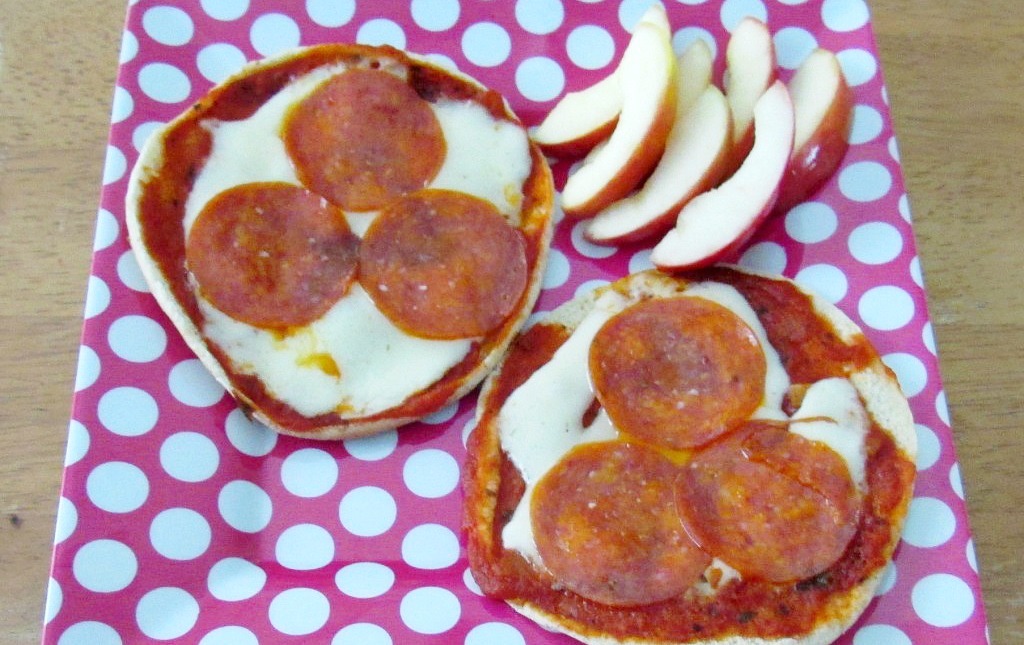 These are always a huge hit. We've used bagel thins, sandwich thins or even english muffins.
Simply spread tomato sauce on them, cheese, and whatever toppings your kids like. I pop them in the oven until the cheese is melted. After they've cooled, I wrap them in foil and stick a piece of wax paper in between if I'm packaging more than one pizza.
Stick them in the freezer and they're thawed by lunch time. As far as school lunch ideas, it's a WAY cheaper and healthier version of a pizza Lunchable!
Quesadillas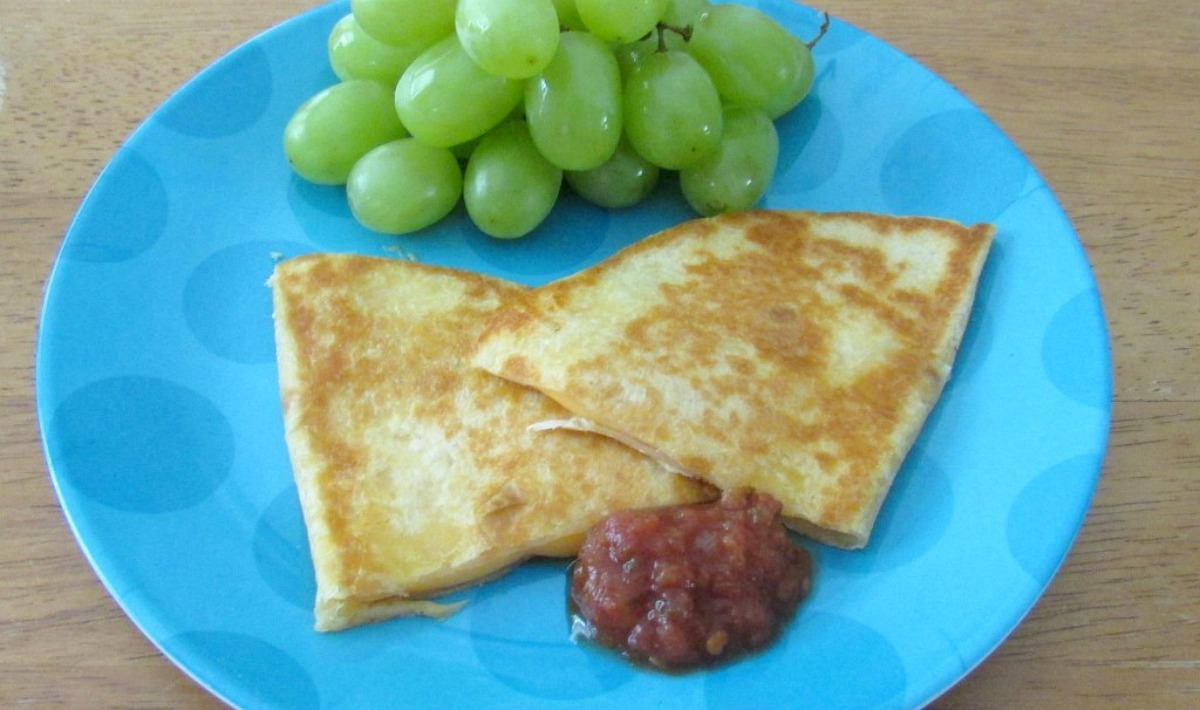 This is another one that is so easy to customize.
We use black beans, cheese, leftover chicken, veggies, or whatever you have on hand, melt the filling between the 2 tortillas, let cool, slice into quarters and place in sandwich bags.
Pop them in the freezer and they'll be good to go by lunchtime! My kids love salsa so they'll grab a serving of it from the refrigerator as well.
Banana Dogs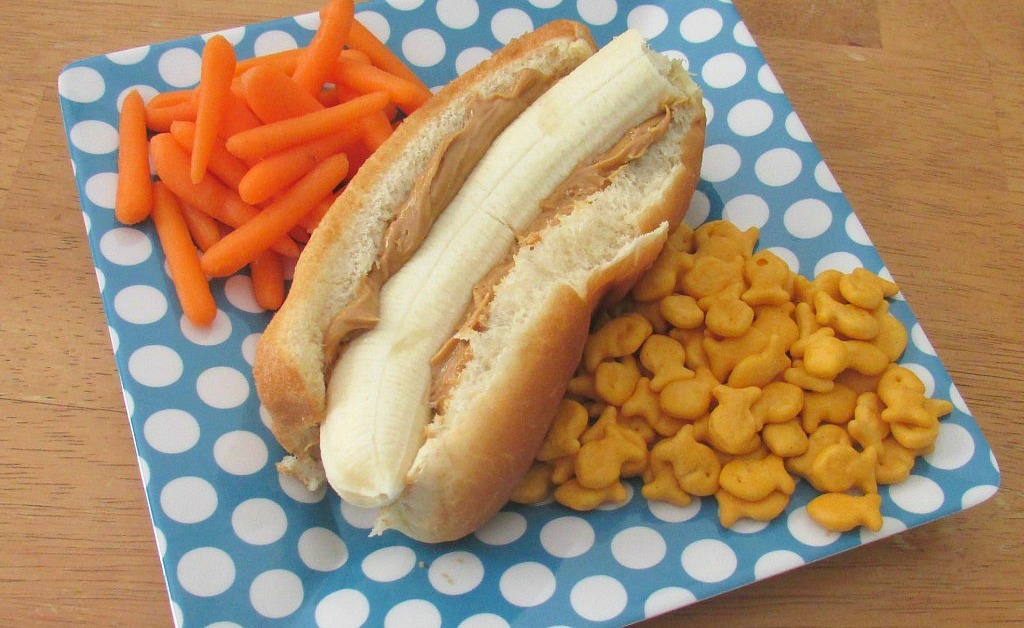 My son invented these.
I spread peanut butter on a hot dog bun, package it and stick it in the freezer.
He'll add a banana to his lunchbox, peel it in the cafeteria and stick it on the bun for a different spin on good ol' PB & J!
A Few Other Easy School Lunch Ideas That Aren't Sandwiches:
While the ideas above remain my kids favorites, we also have quite a few school lunch alternatives we use regularly. These include:
Cheese and Crackers (check out our DIY Lunchable ideas)
Soup or Mac and Cheese sent in a hot food thermos . (Here are some of our other favorite school lunch accessories.)
Mini Pitas and Dips (Hummus is a great one)
Kababs – chunks of chicken or other protein they love on toothpicks
Mini waffles and peanut butter
Looking for more School Lunch Ideas?
Healthy, Quick and Easy School Lunches
Armed and Ready to Make School Lunches
Do you have other ideas for non sandwich school lunch ideas?