My family is enjoying healthy snacks as part of a sponsored series with GoGo squeeZ and Socialstars, all opinions are mine alone. #GoGosqueeZSquad
Making fun and healthy school lunches doesn't have to be a bore with these DIY Lunchables! Kids will love the fresh ideas and parents will love the more nutritious alternative to prepared lunch kits. Be sure to take a look at our Healthy, Quick and Easy School Lunches for even more clever ideas, packing your lunch has never been so fun!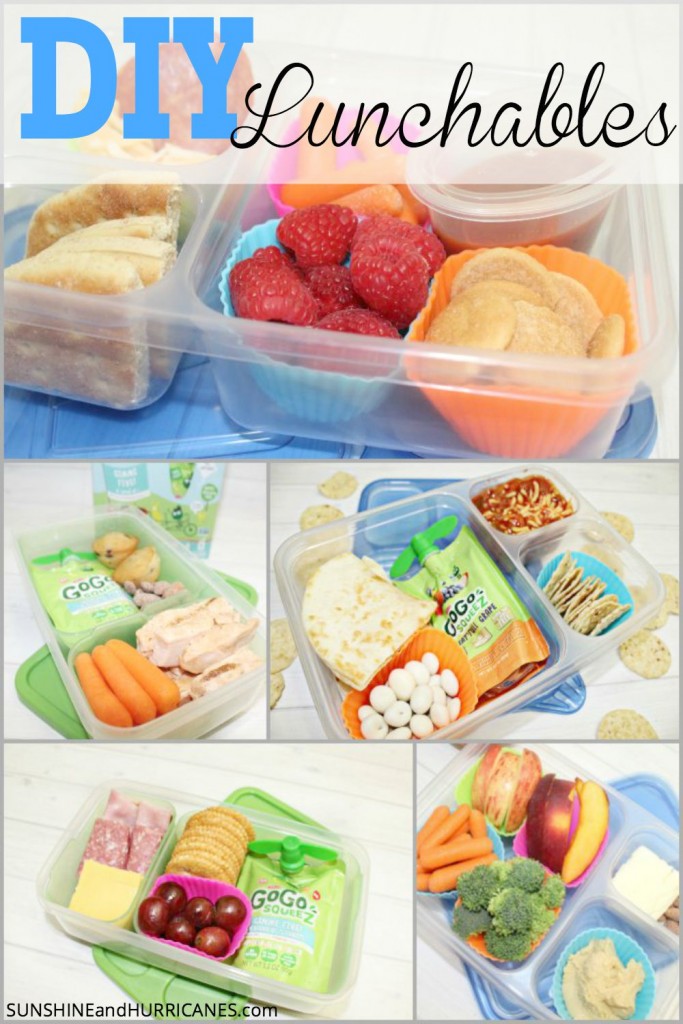 My four kiddos are all unique in what they like to pack in their lunchbox. I have 2 kids that aren't sandwich lovers at all, 1 that could eat PB&J everyday and never complain, and 1 that constantly changes what she likes and doesn't like. Needless to say, my pantry looks like a grocery store when I'm trying to cater to each person's special requests. We sat down and decided upon a few set lunch ideas that everyone liked and then the kids were able to tweak, within reason, their daily packing routine. Thus, DIY Lunchables was born!
Each child has her/his own box, that easily slides into their actual lunchbox with an ice pack, and can customize their meal. Here are some of our favorites: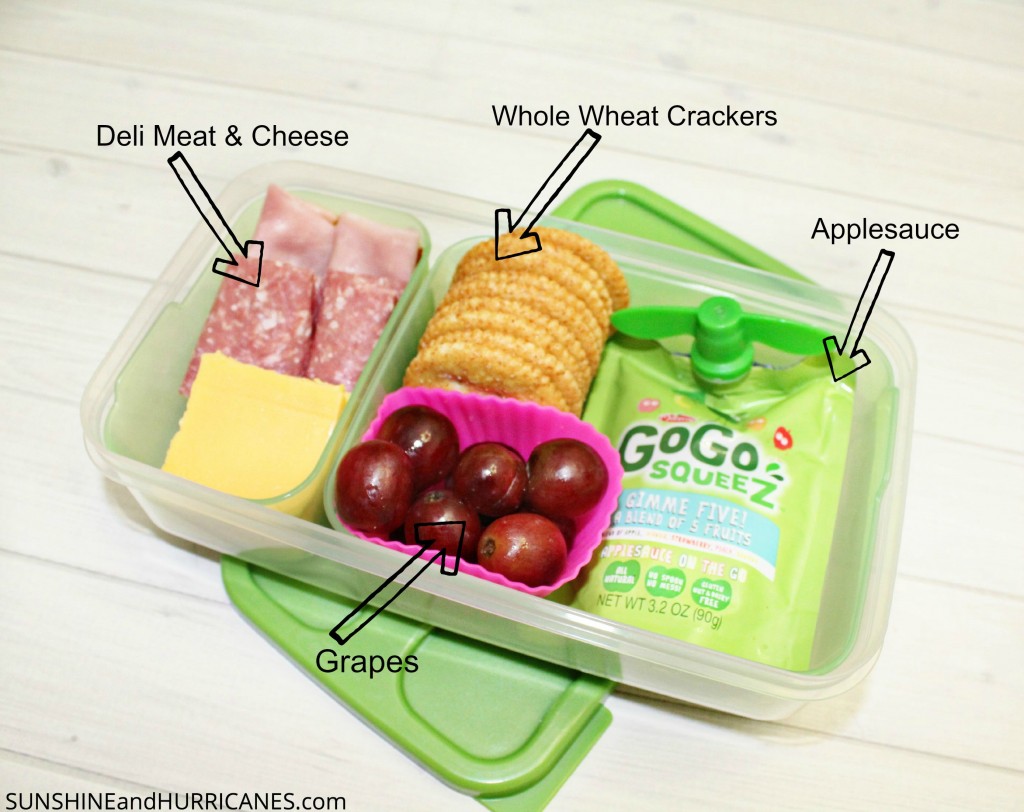 This is a simple take on a traditional pre-packaged lunch that is far healthier and more cost effective. Rolling sandwich meat and cheese, adding crackers, and a couple of fruits adds up to a simple and filling meal for my preschooler! She absolutely adores the 100% fruit GoGo squeeZ pouches and I love that she's enjoying extra fruit servings without the extra mess! These pouches are perfect for DIY Lunchables, no spills to worry about!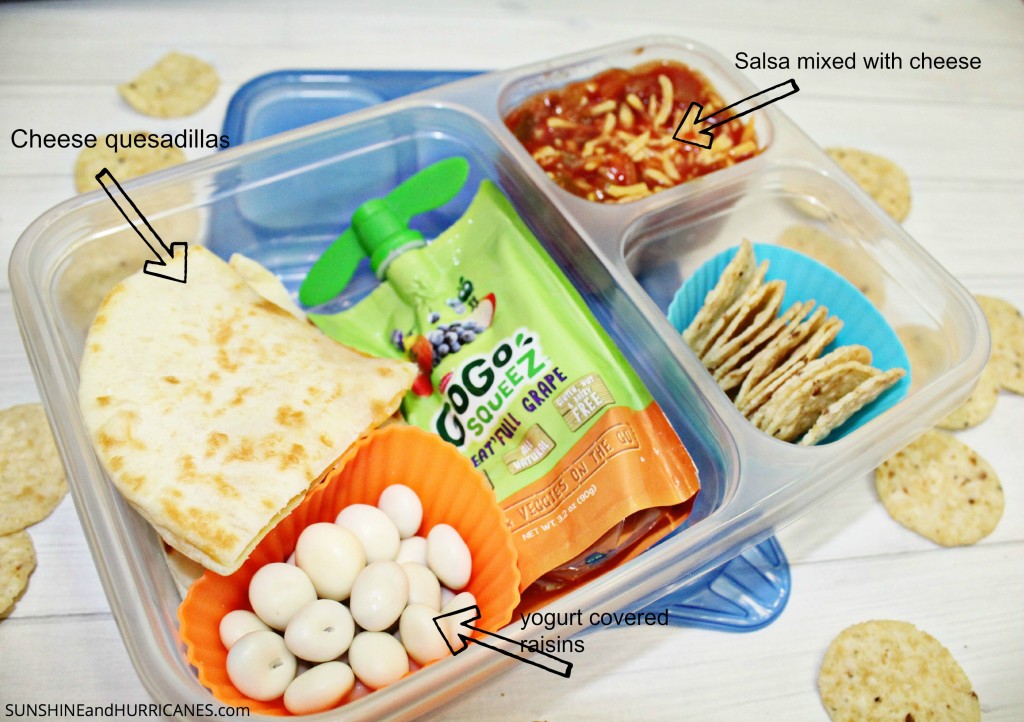 This is my 7 year old's favorite combination, the Mexican themed edition! I add shredded cheese to salsa to thicken things up and provide a little extra protein, some quesadillas and chips for dipping, yogurt raisins, and a GoGo squeeZ fruit & veggie pouch. My daughter is not great with eating her veggies so I like that she is able to get more than just applesauce in a fun pouch!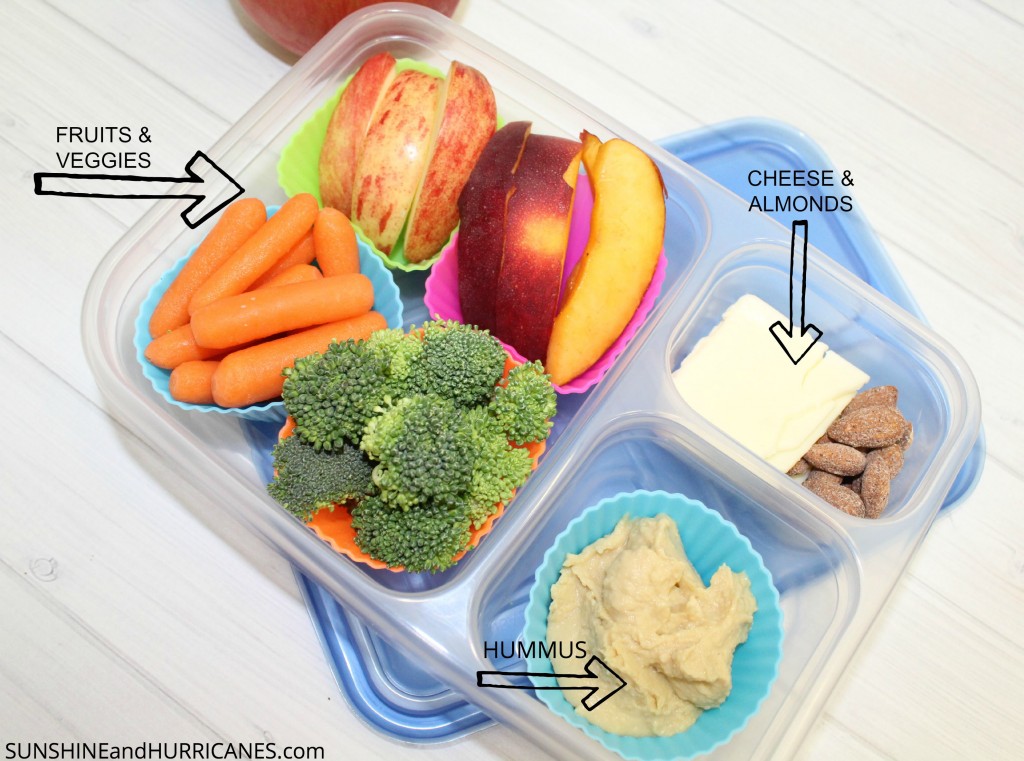 My teenager is my best fruit & veggie eater and she enjoys mixing up fresh choices with fun dips. We use hummus, guacamole, ranch dressing, salsa, Greek yogurt and more for dips. You can rotate certain frozen veggies as well, like peas and corn. She adds some cheese and nuts for protein and is all set to go! She also packs this DIY Lunchable as a spare if she's staying after school for extracurriculars, it's a fantastic snack ideas, too!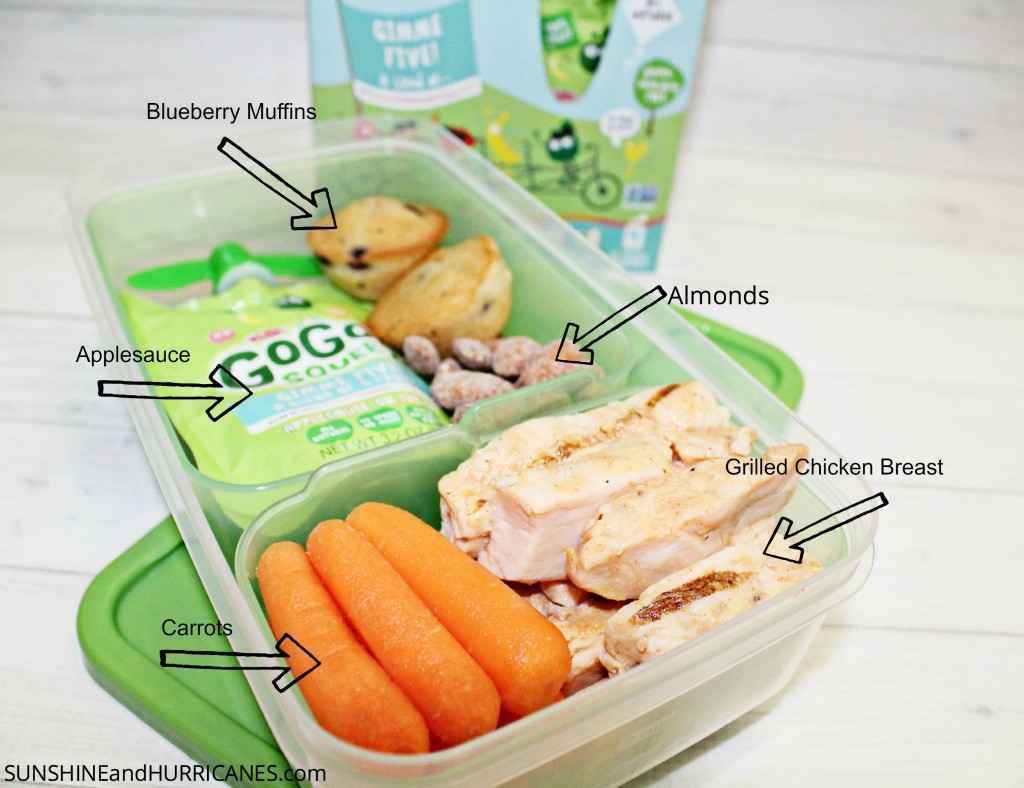 My girls all like this Lunchable version and it's fun to create! You can purchase fully cooked chicken breast strips or I often set aside a breast or 2 when preparing dinner, slice into strips and store in the refrigerator for lunches. Baking mini muffins and freezing them is a sweet way to add a little homemade to your lunch routine as well. Using an applesauce pouch lets me off the hook on these frantic mornings when I haven't had time to slice fresh fruit. It's good to know the girls are still eating well when there's not a lot of time!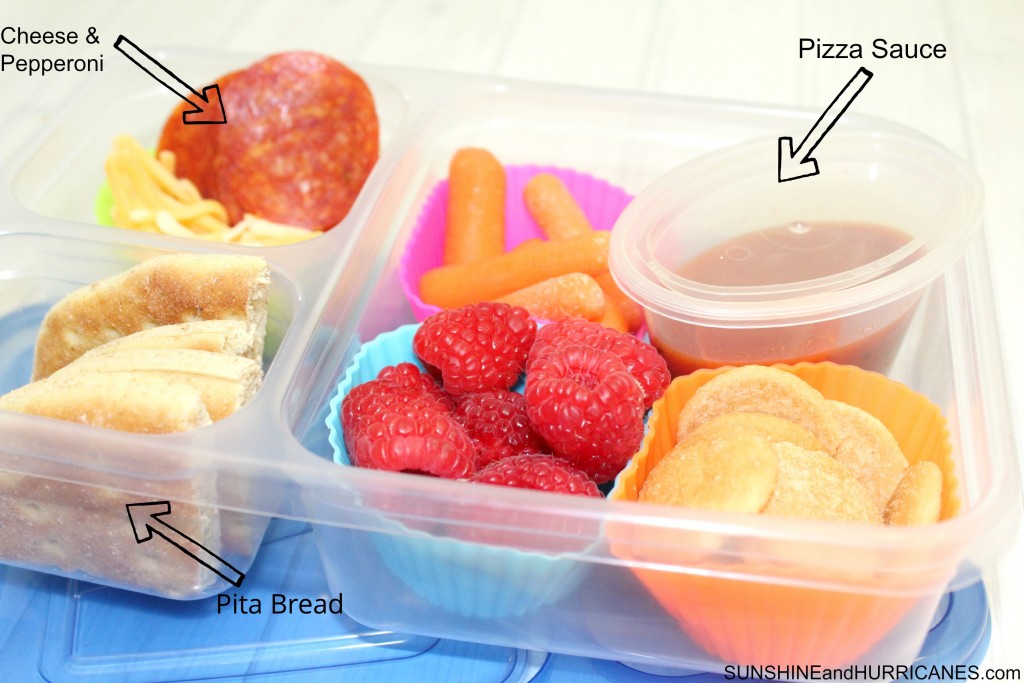 My son could live on pizza. So, this is his favorite DIY Lunchable, the Italian version! Using turkey pepperoni, whole grain pita bread, and a small container of marinara sauce, he can create pizza for lunch and enjoy a healthier version of the store bought choice. You could also add other fun toppings like ham, pineapple, olives, mushrooms or whatever else your kiddo enjoys!
We've got tons of ideas to help you make packing lunches a breeze, from free printable lunchbox notes to new ideas, you'll find them all on our Lunch Box Ideas page!
Connect with GoGo squeeZ on Facebook, Twitter, Instagram, and Pinterest for more ideas and product updates!