Inside: Tips from a mom of four boys on how to have THE SEX TALK with teen and tween boys
It's one of the things most dreaded in the parenting world.
You know it should happen….
But when?
And, who does it?
And, HOW?
Having THE TALK with your child (you know, the one about our bodies and sex and all that loveliness) can seem daunting. But, it really doesn't have to be.
I've done it, and lived to tell about it.
I wasn't sure exactly when we were going to tackle this huge milestone conversation, but I knew as my oldest son was preparing to enter middle school, I wanted to just do it.
I didn't want him to A) be the only one amongst his friends who didn't know the subject matter, B) worse yet, have one of his friends be the first one to tell him, C) wonder about something and not know who to ask, and D) be scared about something that is naturally a part of our world.
So, I used his fifth grade "All About Me" curriculum to kick it off. The school sent home a letter letting us know they would be talking to the students about puberty, etc., and for us to continue the conversation at home if we felt like doing so.
No, I didn't feel like doing so at all, but I knew I had to.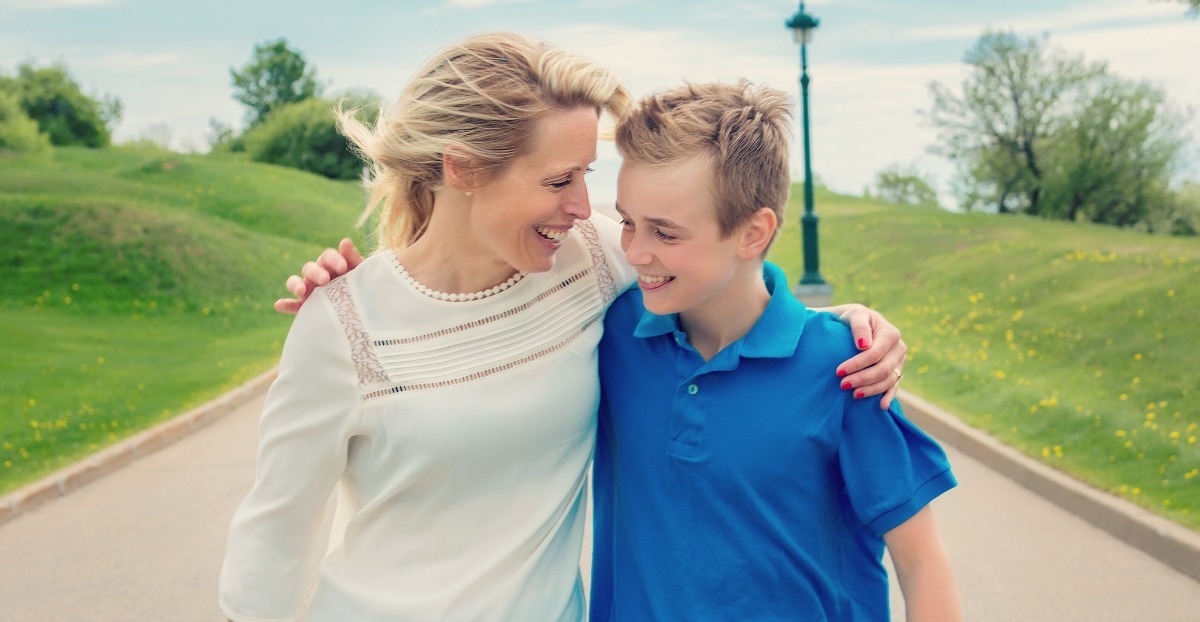 Having THE SEX TALK With Teen and Tween Boys As A Mom
Since I did not grow up with all the same parts as my boy, I did look to my husband for advice the weekend before this conversation took place.
He shared his tween-to-teen-to-adult experience and said he'd talk with our oldest about it if I wanted him to. I do think it is a good idea, but I wanted to be the one to open up this important, necessary, (but, yes, completely awkward) topic.
I'm not sure why. The Mama Bear in me, maybe?
So, as we were driving home from school, I casually asked him if his class had started the new unit about the human body and what he thought so far.
(psst…little tip, the car is a GREAT place to have these conversation b/c you're not making direct eye contact)
I'm pretty sure his answer was something like, "Yea, it's cool, I guess."
I left it at that for the time being. My little ones were in the car too, and I REALLY wasn't ready for my preschooler to hear about pubic hair. Ugh.
But, after settling everyone in to homework/reading/Paw Patrol at home, I took a deep breath and went in for the big hit.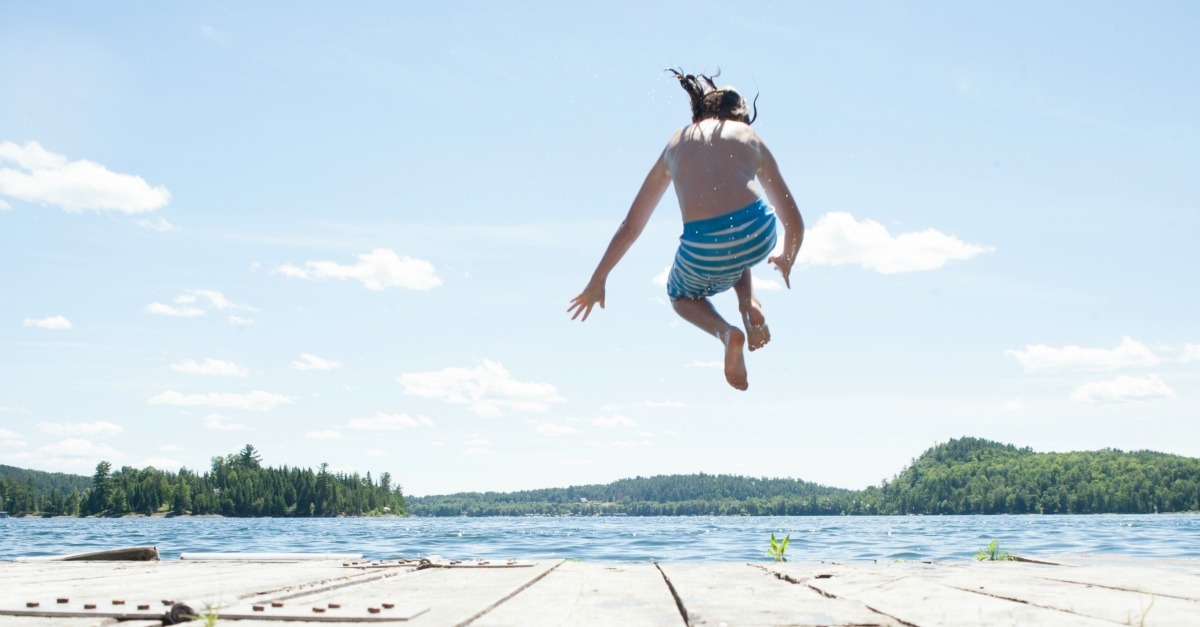 Jumping In Without a Big Splash
I've always wanted our conversations to be very relaxed and casual, so it would feel natural for him to chat with me about anything that comes up. I wanted the same thing from this conversation.
I started with questions I already knew the answers to, like if the boys and girls were separated for this unit, and if anybody giggled when the teacher was talking about body parts. (Of course they giggled, this is 10- and 11-year-old boys!)
Those got the conversation going, and I continued, while trying to be cool and pretend like this was No Big Deal.
I asked if anything they covered surprised him, and his response was priceless.
"Um, all of it."
I took that as a sign to talk more about it, starting from the beginning—the amazing body of a tween boy. Whew.
So, I just jumped into it. We talked (mostly me) about the changes to his growing body, the inevitable use of deodorant, the difference in boys' and girls' maturity timeline, and even, oy, body hair.
He didn't say a whole lot, but at least he didn't bury his face in the couch or run to a different room. He nodded, made a few funny faces and chuckled—we both chuckled … quite a bit. But, the first half of the big event could be checked off the list!

Have Many Small Talks
We both needed a breather after that, so I didn't bring up anything else that day.
I think for the upcoming talks with my other boys, I'll try to remember to go with the flow and see if the conversation (and sweat level) can handle continuing onto the next topic, or if I should wait for another time like I did this go-round.
Every child is different, so I know each of these wonderful conversations will be too.
The second part of this uber fun chat happened over the weekend, when the "Sex Ed" part of the school lesson was finished. I brought it up when his siblings were occupied elsewhere, so he'd be more likely to say what he wanted to say.
I asked if they'd learned about a girl's body and pregnancy, etc., or if it was just focused on a boy's personal experience.
"They talked about EVERYTHING. I can't even believe the pregnancy part. Wow."
So, I asked what shocked him the most; how the pregnancy happens or the actual birthing part? He said the birth discussion was gross, but he already knew a little about it because of my pregnancies.
He was more shocked about, "Ya know, what people do to make the baby. Eww."
I laughed. I know in a few years he won't think it is "eww" and I'll be reminding him about smart choices … over and over again.
Using proper scientific terms, I gave a rundown of how and why people have sex. His face was red and my inner voice was scream-crying, but I kept going.
We covered STDs, birth control, and even "sexting." And then, I told him to come to me with questions and that I'd always answer honestly. We hugged and he sprinted to join his brothers in the TV room. Second half—complete!
Related: How to Have the Tech Talk with Tweens and Teens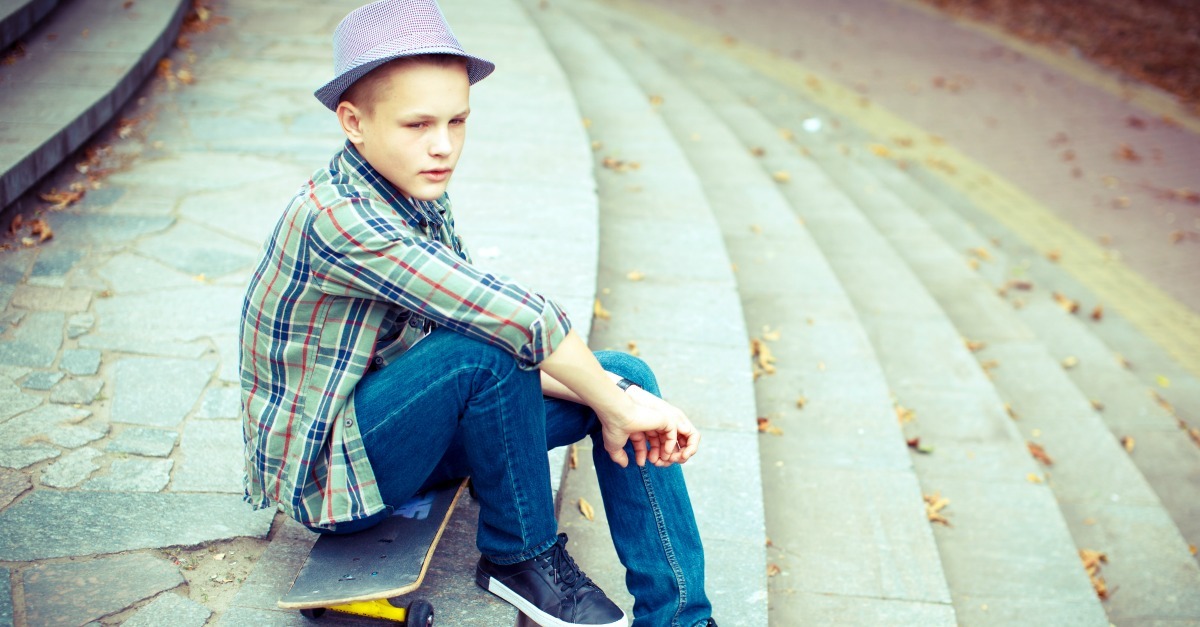 My top tips for smooth sailing through THE SEX TALK with Teen and Tween Boys
I know it's uncomfortable, so get your head in the right place with this list, and then go for it!
Use a casual conversation tone
I tried to talk as if we were chatting about his baseball game. This way it didn't feel too rigid and uncomfortable. I even threw in some of my own experiences that we could both laugh about to help ease the tension.
Be honest from the beginning
I told him I knew this was a weird, embarrassing thing to talk about but it's also important, so I wanted the lines to stay open. I shared with him that it was hard for me too, but we could feel awkward together.
Don't try to tackle it all at once
Have several short conversations instead of one long, drawn-out one that wipes you both out. And keep having them—this is an ongoing transitional time, so there will be new changes and questions that arise.
You can do this!
And even better, you can build a better relationship with your child along the way.
Other Resources:
Boy Puberty: How to Talk about Puberty and Sex with your Tween Boy
Guy Stuff: The Body Book for Boys
American Medical Association Boy's Guide to Becoming a Teen
Related Posts:
10 Books Every Parent Needs to Survive Tweens and Teens
Outstanding Books for Parenting Christian Tweens
Thank you to Dana for this contributed post:

Dana is the content creator and founder of 39ishlife.com. She lives in Florida with her husband and four sons. When she's not running someone to baseball or golf, she is writing, editing, and avoiding the sink of dirty dishes.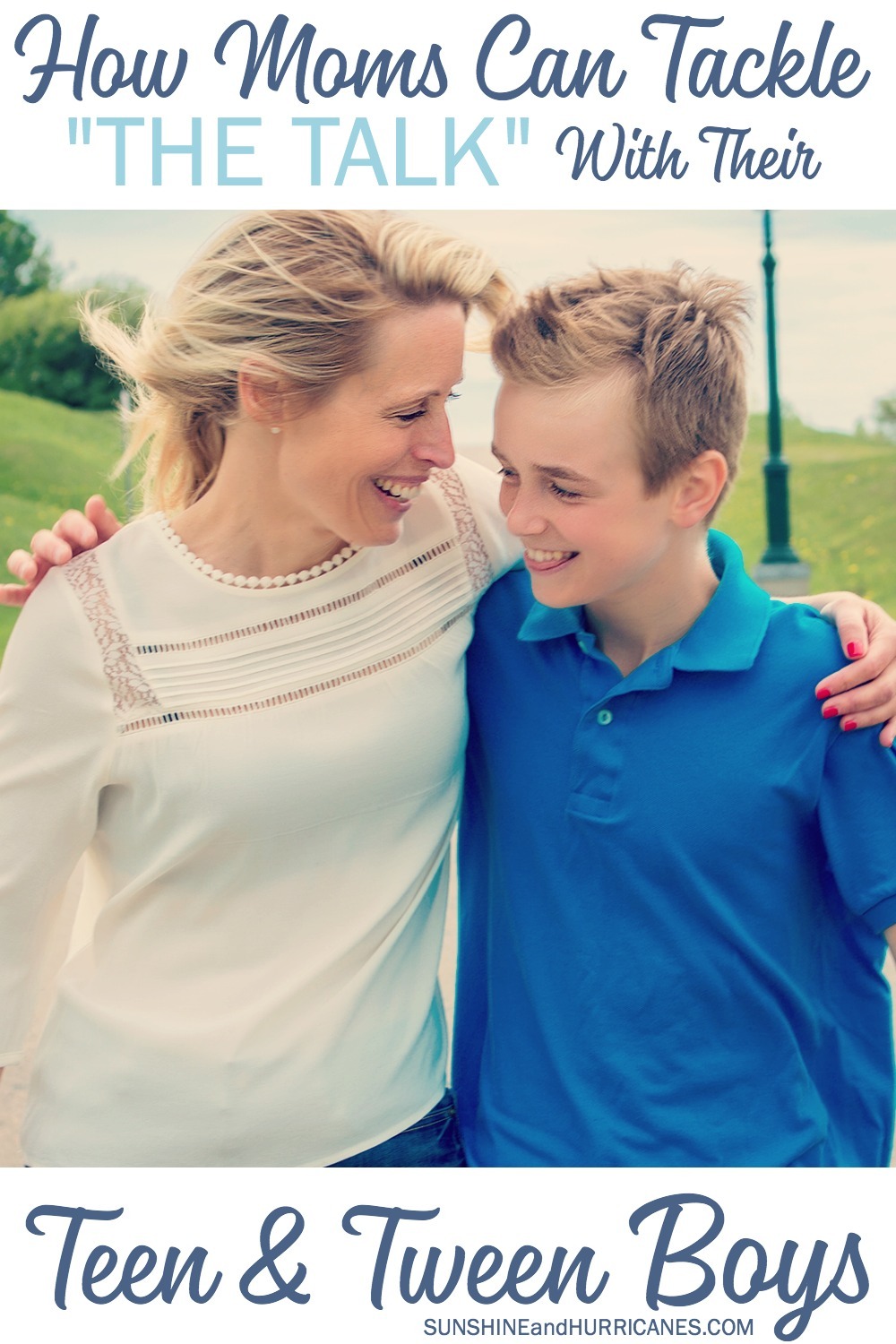 Do you have any advice for handling THE SEX TALK with Teen and Tween Boys?