It feels like these days whenever our kids get free-time they want to use it playing video games or watching TV.
Fighting the screen-time battles with our kids gets old.
But what if you could set aside the fights and find a way to use that tech time for good?
If they're going to be on their devices, why not allow them to use them for something that will actually engage their minds.
Ted Talks for Kids are a great way to spark inspiration, innovation, and help your children grow from watching experts and real people talk on different topics.
We don't always have to feel guilty about the time our kids spend connected, when we use it as a way to plug them into the world around them in new and exciting ways.
Ted Talks For Kids That Will Light Up Their Minds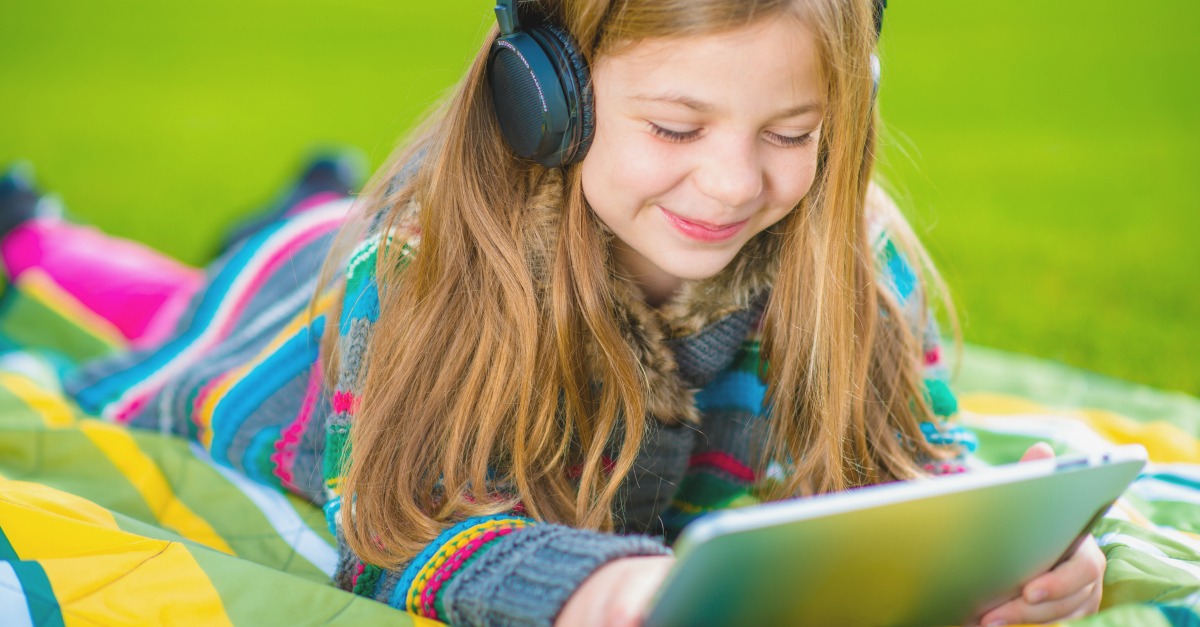 LXD stands for Legion of Extraordinary Dancers, and once you see them on stage, you won't want to stop watching! These dancers discuss how technology has changed the way we dance and will let your children see what real dancers look like.
This Ted Talk comes from the standpoint of a neuroscientist, Beau Lotto who believes that all people should be participating in science. If you've been looking for a way to get your child interested in science or help them understand why they should be incorporating science into their daily lives, this is going to be the right Ted Talk for your kids.
What could be better than magic? Making it educational! This mathemagician races against a team of calculators to solve squares, mental equations, and even guess your birthday. If you want to know how he does it? He'll tell you how!
In case play-doh and robots weren't enough to get your children interested, this Ted Talk for kids can help get your child interested in science and engineering. While your children may be too young to understand the science behind it, they'll be amazed and want to build their own light up clay.
Micro-sculpture is fascinating on its own, but Willard Wigan is going to show you how to build even a sculpture small enough for an ant to live in! No idea is too small, and Wigan displays this with his masterpieces right on Ted Talks!
With the online world growing more and more every day, there has never been a better time than to talk with your children about bullying online. Monica Lewinsky helps listeners understand public shaming and inspires us to act in different ways.
Dealing with a bully is never easy, and in this Ted Talk, Scilla Elworthy discusses how to deal with a bully without resorting to violence. She explains how it works and even uses historical heroes as an example! If your child is suffering from bullying, this could be a great way to teach them about a nonviolent approach.
How to Live Passionately, No Matter your Age
This talk for kids is perfect for parents, teens, and even children! Isabel Allende is 71, and she talks about her fear of getting older and how to live passionately no matter what your age is. Life is short, and she discusses how to make the most of the time you have.
If your kids are interested in underwater life, they are going to love this Ted Talk, Jim Toomey talks about his love for sea life, and talks about hard topics such as conservation and the difference you can make. His talk is geared around the idea of changing the way we treat underwater life and how to preserve it.
This Ted Talk is excellent to watch with kids or with the entire family. This speech is incredible and reminds us not to underestimate a childlike mind. This talk focuses on encouraging your child to voice their opinions, and that their ideas are worthwhile. For adults, it reminds us to listen to our kids and know that their ideas may be better than we expect sometimes.
No matter what your kids are into, there is a Ted Talk that is meant for them. Not only are they fun to watch, but they make learning new things fun! Wait until you see all the new things your kids want to share with you after watching these Ted Talks for Kids. Hey, you may even want to watch with them!
Related:
10 Podcasts for Kids That Will Make Them Say Wow!(And You Too)
Family Technology Rules: Why They Will Make Your Life Easier and How To Set Them
What other Ted Talks For Kids Would You Suggest?