Need a simple and fun activity to keep the kids(and even adults) occupied this holiday season? These easy Sparkle Christmas Trees are practically mess free and only require 3 supplies, making them perfect for creating in front of a Family Christmas Movie
while snacking on some Easy Holiday Snack Mix!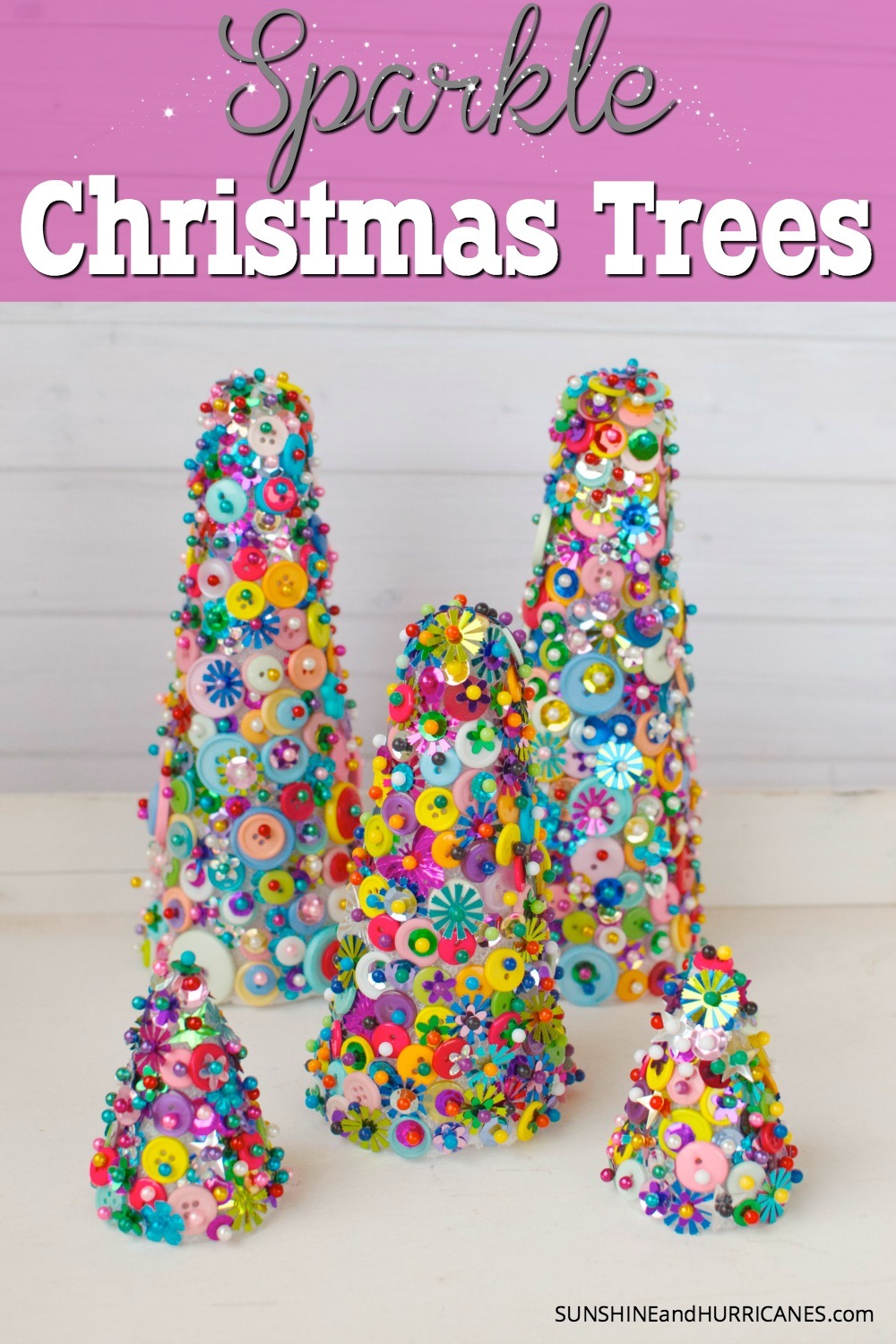 One of my very favorite things about the holidays is all the crafting fun I enjoy with my kiddos! We created these Sparkle Christmas Trees last year and are adding more to our collection this year. There are so many things to love about this simple project: no mess, little clean up, and the supplies are easy to acquire. We've watched holiday movies and made these while we've enjoyed Christmas cookies, hot cocoa and lots of fun chit chat.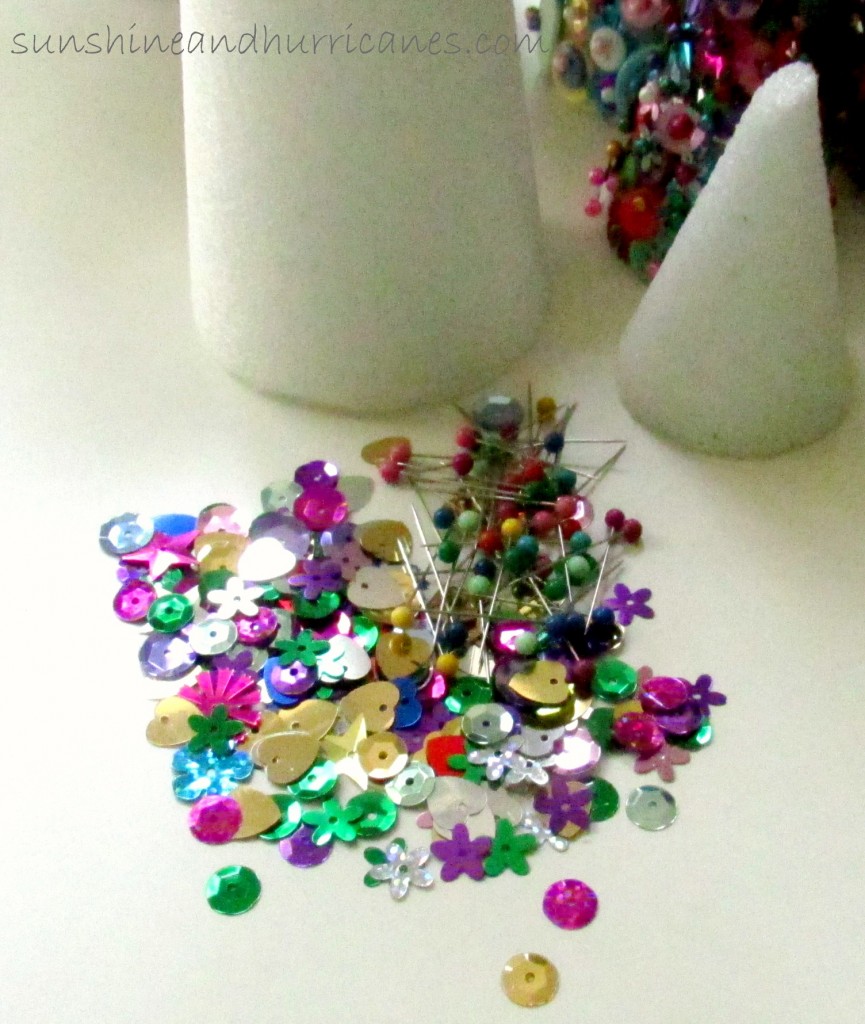 You'll need:
Styrofoam Cones
, Sequins and Spangles
and/or Basic Buttons
, Ball Pins
Simply stick the pin through a sequin, than a button, then push into the styrofoam. We rotated layering the sequins, using buttons, not using buttons, etc. until the foam was completely covered. This process actually takes longer than you may assume so if you can't finish in one sitting, it's a good idea to set it down and pick it back up again. On the plus side, my kids were content to sit and work for a long time on this activity so it filled up a few afternoons during Winter Break.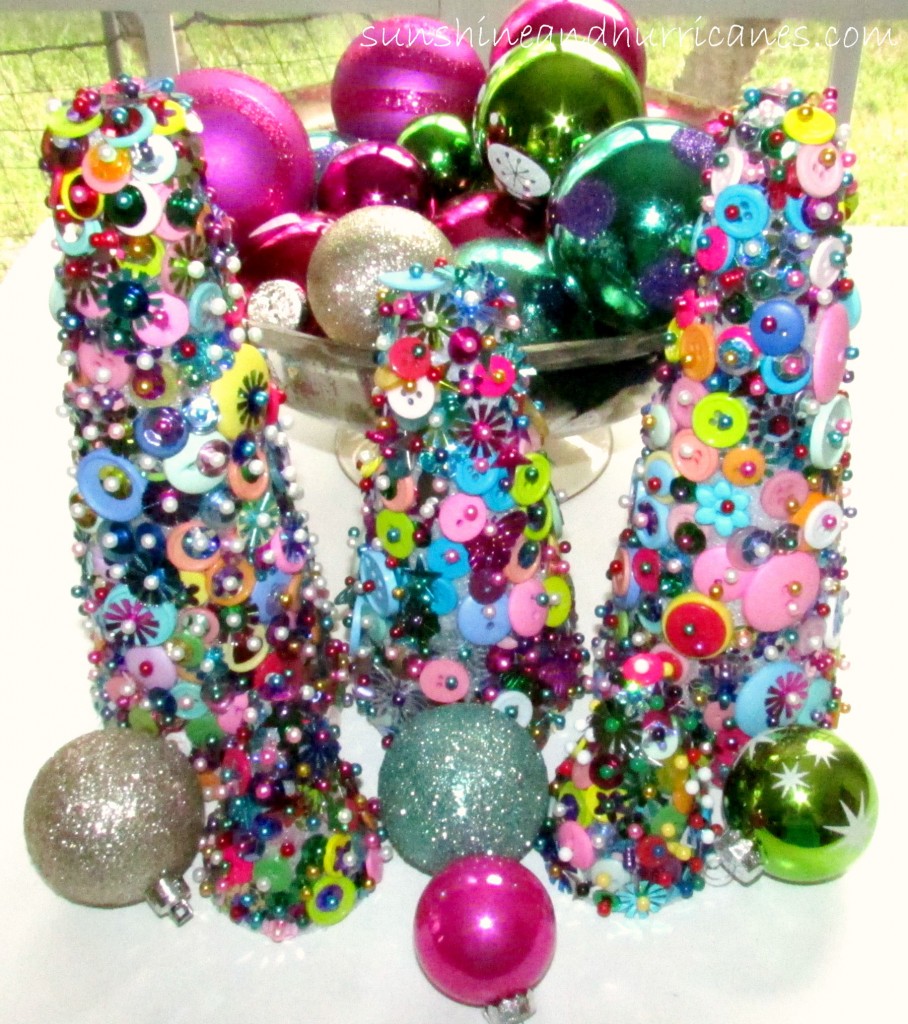 My girls like to use these in their dollhouse or in towns they create with Legos and blocks. No matter how you use them, these easy Sparkle Christmas Trees will add a fun burst of color to all your holiday decorating!
Need more Holiday ideas? We've got Eggnog Cupcakes, easy ideas for School Christmas Parties, the amazing method of Gifting Experiences Over Things, and more!
For EVEN MORE great Christmas ideas check us out on Pinterest:
Follow Sunshine and Hurricanes 's board Christmas Crafts & Activities on Pinterest.
What colors would you use to make your Sparkle Christmas Trees?