Fall is one of my favorite times of year. In Florida we don't get that crisp cool air or beautiful color change, but we do have football weekends and other fun get togethers. My kiddos and I created this yummy Scarecrow snack mix as a simple Fall treat to take to all these gatherings. It's always a favorite and there are NEVER any leftovers.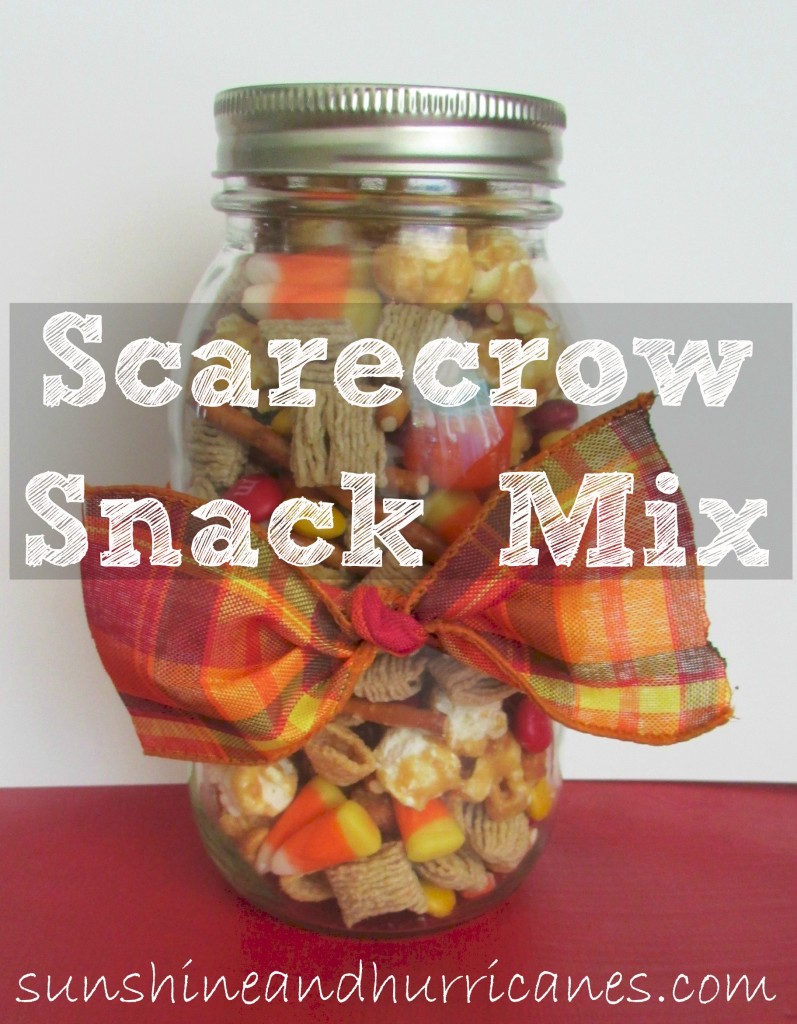 The best thing about our Scarecrow Snack Mix is it comes together in a snap! We've used it for a fall teacher treats, hostess gifts, Halloween classroom party favors and even as an after school snack! You can also create a bunch of different varieties based on what ingredients your family loves or what is on sale that week!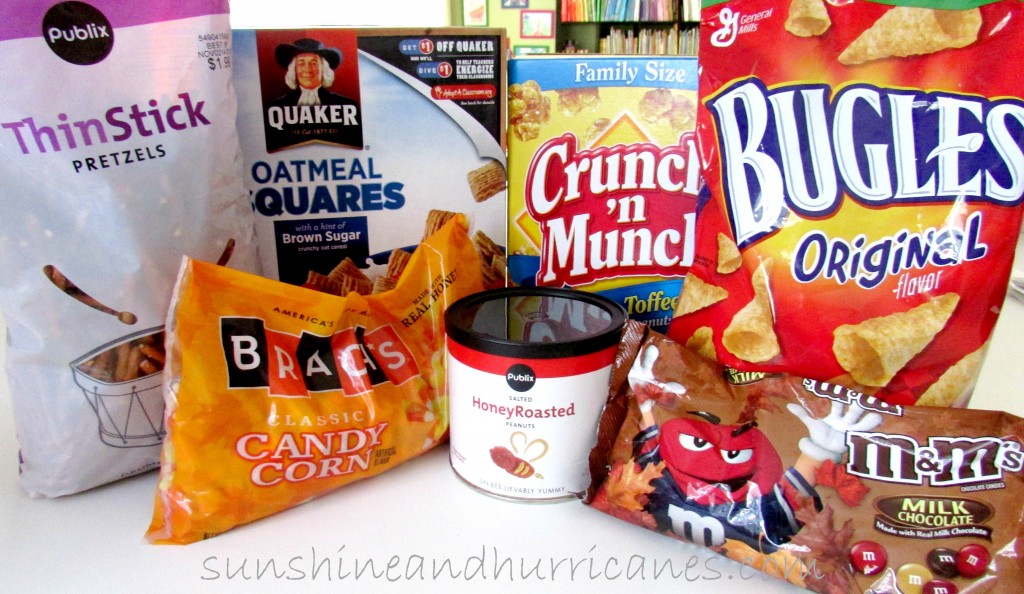 Scarecrow Snack Mix
Our family usually enjoys this combination:
1 box of Crunch and Munch 1 bag of candy corn
1 bag of pretzel twists 1 bag of Fall colored M&Ms
1 bag of Bugles 1 can of peanuts(my kids like the honey roasted)
1 box of Brown Sugar Oatmeal Square Cereal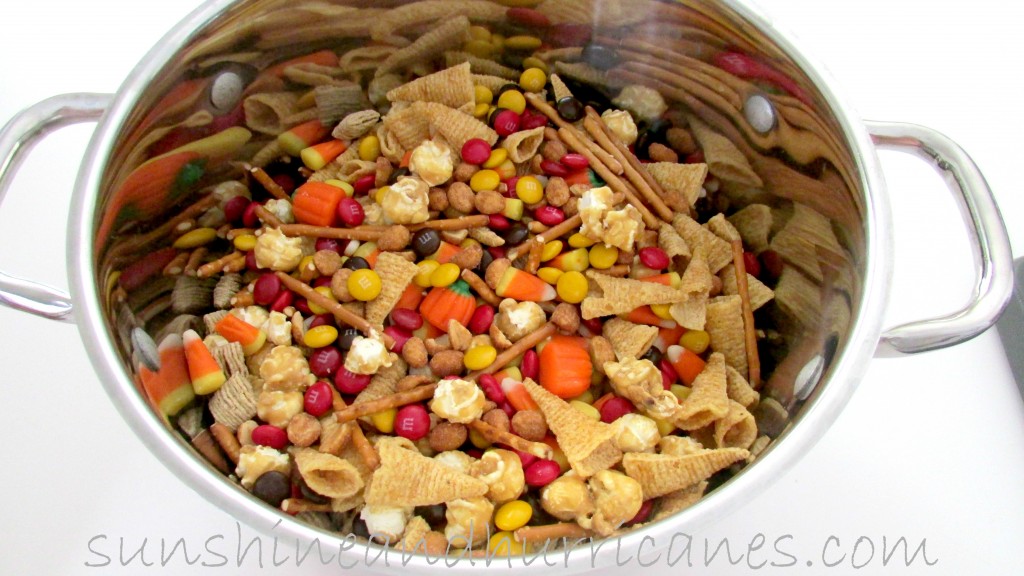 We pour everything except the candies, into the biggest bowl we can find, gently mix the ingredients together until well combined then add the candy. I've found if you add the candy from the outset, it all tends to just settle on the bottom and doesn't get evenly distributed when you're portioning it out.
Some other mix ins we've used are:
chocolate graham goldfish Honey Nut Cheerios
almonds Reese Pieces
Cheez Its Autumn Mix, the candy corn mix with the little pumpkins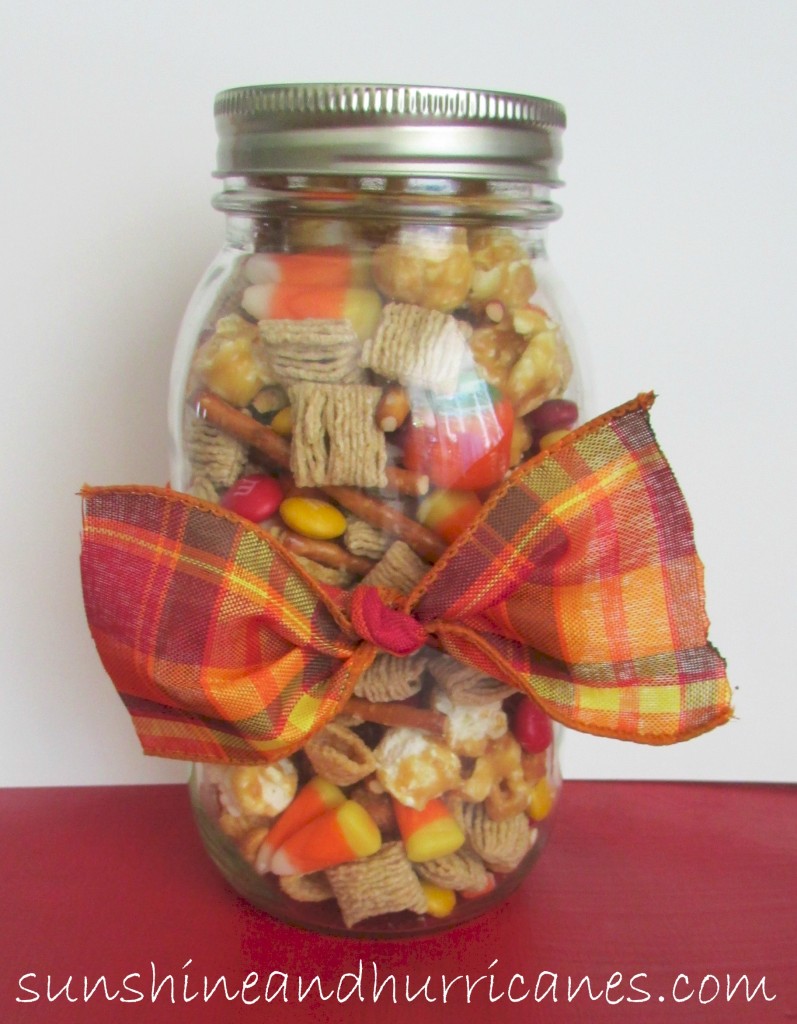 I like to add the Scarecrow mix to decorated jars or clear plastic bags and finish off with a pretty ribbon. It's so easy to make a dozen jars of it at once and have them ready to go for the kid's teachers, neighbors, or friends. I love when I can pull a fun and thoughtful gift from the pantry when I'm short on time!
Other Fabulous Fall Posts You May Enjoy: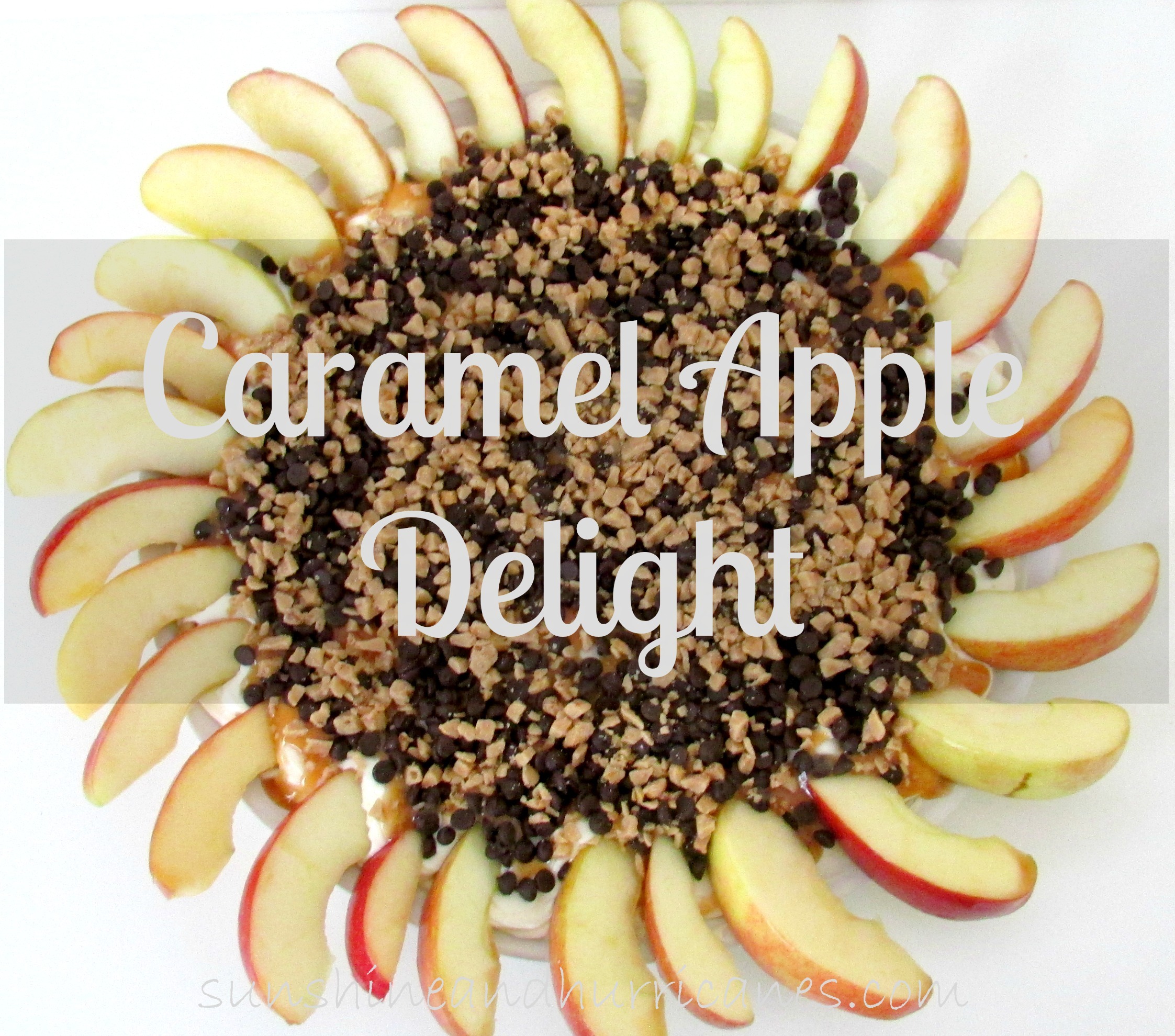 Healthy and Fun Halloween Candy Alternatives