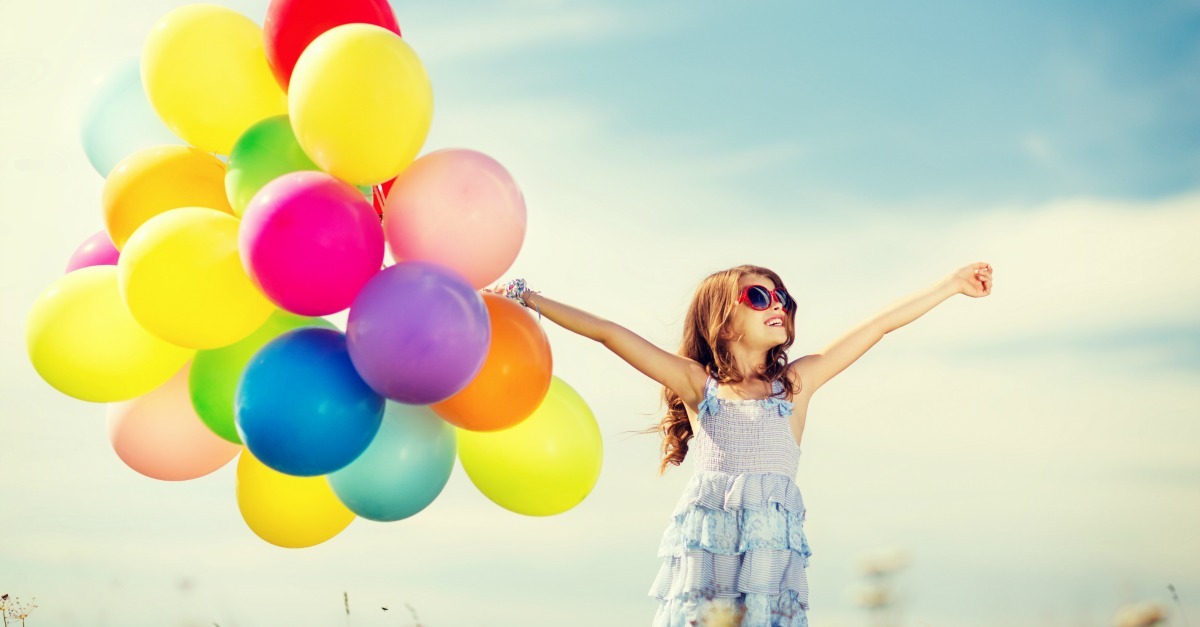 We all found ourselves having to change our typical way of life in recent months and get creative with how we celebrate special occasions like Birthdays. Even as we cautiously begin to broaden our socializing, we may still find that traditional birthday parties aren't ready to make a comeback.
So, if you've got a kiddos with a birthday in the coming months, it's time to start thinking about what you're options are to still make the day special and fun. Consider it a challenge and see how creative you can get. But in case you need a few ideas….
Here are some unique ways to celebrate your kid's birthday while social distancing.
Host a Virtual Birthday Party
Just because your kids can physically see their friends in person doesn't mean that you can't still have a birthday party! There are a ton of party apps such as HouseParty, Zoom, or even Google Hangouts or Facetime that can be used to get everyone together! You can have everyone participate in party games over video chat and even sing happy birthday while your special birthday boy or girl blows out the candles.
Celebrate with a Birthday Parade
Birthday parades can be a fun way for your kids to feel special on their birthday and can't be with their friends! Set up a time and let your child's classmates, friends, and loved ones drive by to see them! This might sound like a silly idea, but your kids will love it! You could even give out party favors if you'd like!
In many cities, you can actually book a company like Kona Ice to lead the parade and then you can pre-pay to provide sno-cones for everyone at the end for an outdoor, more socially distanced gathering in your drive-way.
Card Your Yard
It takes a little pre-planning because yard signs are in big demand right now, but if your order ahead your bday girl or boy can wake up to a giant greeting card in their yard.
Using a service like Card My Yard, you can get a personalized yard birthday sign for your special birthday kiddo! Signs start at about $70 and go up from there. If this company doesn't serve your area, you can also check on Etsy, contact local print shops or just google search in your area for companies that provide a similar service.
Book a Virtual Group Class
If you are looking for a fun party activity for your kids to do with their friends, why not give a group class a try! Your kids can do art or even guided dance classes online! This can be a fun way for everyone to participate in a class without having to be there in person!
Have a Family Sleepover
I know that having a sleepover with parents isn't exactly your kid's idea of a dream come true, but there are many things you can do to make this sleepover fun!
You can do a family movie night marathon with everyone setting up a sleeping space on a couch or bringing out the sleeping bags. Order pizza, pop some popcorn and play your birthday kiddos favorites. However, long they can stay awake they can keep watching.
OR you can break out your camping gear and have a camping themed sleepover! You can build a blanket fort and let them sleep in that, or you can even put on some woodsy sounds and "sleep under the stars" for the night.
Go On A Scavenger Hunt
If all your kid wants to do for their birthday is leave the house, consider going for a family scavenger hunt. You can do one around your neighborhood, take a family hike at a nearby park and do a nature scavenger hunt or you can even hop in the car and do a photo scavenger hunt around town. If you opt for the photo scavenger hunt, you can even invite a few of their friends if the parents would be on board for acting as chauffeurs.
Click below for a free printable for which one you choose.
Neighborhood Scavenger Hunt
Outdoor/Nature Scavenger Hunt
Photo Scavenger Hunt
Host A Movie Night In the Backyard
This is probably more appropriate for older kiddos who can follow the rules and you'd want to keep the gathering small and set it up so everyone can stay an appropriate distance apart. But being outside in the fresh air with a small group of people falls within the rules of most city/state guidelines at this point.
The cost for the inflatable outdoor screen and projector is a bit pricey. But not that crazy considering what many families spend on kids birthday parties these days. And as a bonus, these are items you can use all summer long as a fun family activity since most theaters aren't likely to open soon and even if they do, many people won't feel comfortable going.
These ideas don't just have to be for kids! These could work for teens, adults or even a friend's birthday too! Keep these ideas handy the next time you need a great idea for a birthday while you still have to practice social distancing.
Parenting school age kids is fun, challenging and all kinds of crazy. Here are some other popular posts that you might find helpful:
10 Alternatives to Birthday Party Goody Bags That Aren't Junk
Easy Activities for Kids and Teens To Keep Everyone Sane When You're Stuck Inside
100 Fun and Easy Screen Free Summer Activities For Kids (Toddlers to Teens)