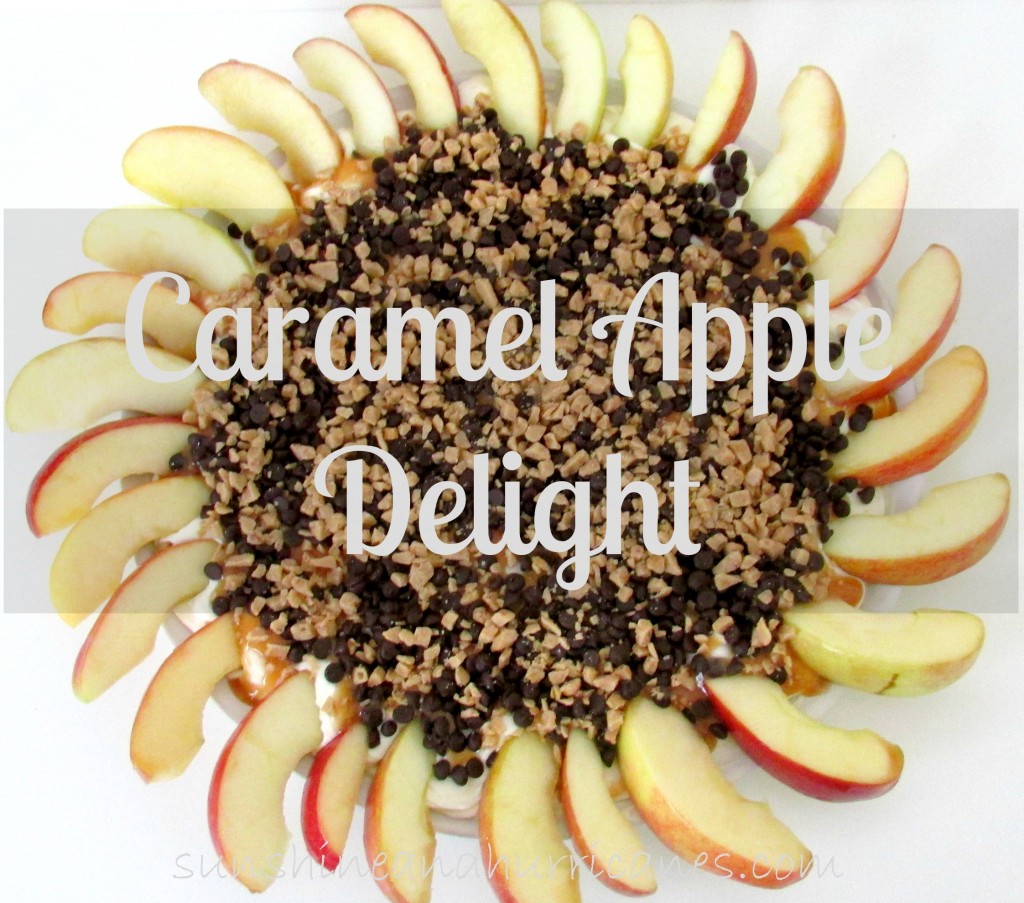 Caramel apple delight is one of those easy desserts that comes together SO fast but still makes a big impact! This is a favorite among our friends and family and my go to "dish" for potlucks all during the Fall. Plus, it just looks pretty sitting on a table!
You'll need:
2 blocks of  softened cream cheese                              1 cup of powdered sugar
1 Tbsp. of Caramel Coffee Creamer                             1 bottle of caramel ice cream topping
1 cup of Heath Toffee Bits                                              1 cup of mini chocolate chips
apple slices
[envira-gallery id="18085″]
Beat the softened cream cheese and sugar together, then slowly add the creamer, mixing until well blended. Spread the mixture on a round platter or plate that has an edge to it,  smoothing it out to an even depth.
Squeeze the caramel topping over the top of the cream cheese mixture, going back and forth to cover the top. Then, sprinkle the toffee bits and chocolate chips all over. Lastly, add the apple slices all around and voila, a dessert that is good to eat and nice to look at!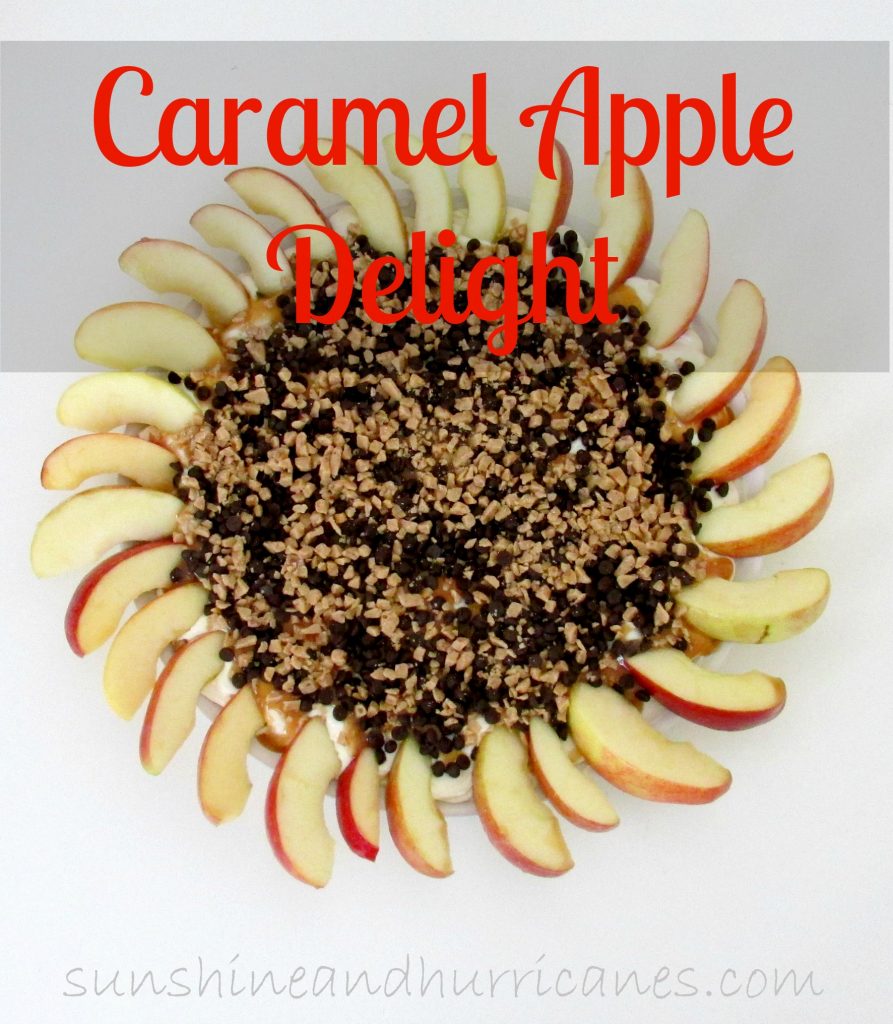 NOTE: If I'm bringing to a potluck, I generally assemble this when I get to our destination as it can be tricky to transport. I spread the cream cheese on the platter and bring everything else along in a bag.
You can also do individual versions by giving each person a dollop of the cream cheese mixture on a small plate and letting them add the toppings. this is great for kiddos and the, ahem, double dippers among us!