My oldest can get along with most people, but as should be expected, from time he encounters a personality that is just not a fit for him.
On those occasions, I will usually explain the standard wisdom that we just aren't always going to like everyone and not everyone is going to like us and then I'll encourage him to make the best of the situation.
I also remind him that we don't always know what is going on with people behind the scenes.
While that isn't an excuse for bad behavior, we should try our hardest to give others grace.
It usually ends with that conversation and I rarely hear much more about it.
However, there was a point recently where he had an ongoing struggle with a particular child.
This boy had a consistently bad attitude and generally treated other kids poorly.
From everything my son described, he was just a toxic personality.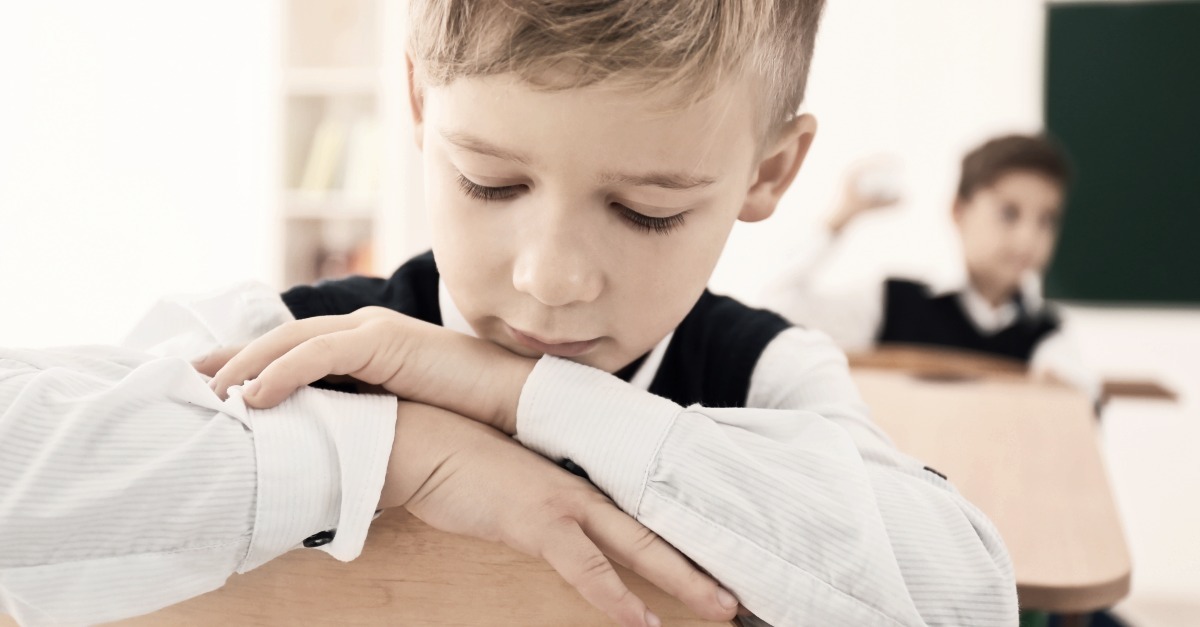 So, I was surprised when over the period of a couple of weeks, my son asked a number of times if we could invite this same child over to "hang out" or whatever it is children of this age do (we're a little beyond play dates I guess).
By the third or fourth time, I finally pointed out to my son that he did not seem to particularly care for or enjoy being with this child.
So I asked, "Why do you want to spend MORE time with this individual than you have to?"
"Mom," he said, "I just think if I spent more time with him, maybe I could help, maybe I could CHANGE him."
This was such a loving and earnest sentiment, but as a mother I also found it a little terrifying.
My mind immediately jumped to the image of a faceless future girlfriend, a sad lost soul, dragging my son off into the darkness while he insisted over and over, "If I just love her enough, I know I can fix her……"
I praised his heart for caring and wanting to help this child.
But then I explained it was important he understand that he isn't responsible for fixing another human being.
Our compassion for others may lead us to want to save people from their own choices and behavior, but we don't have that kind of power. It has to come from within.
I also asked if he thought the people he chooses as friends in the years ahead would play a role in shaping the type of person he would grow up to be?
He humored me, allowing that this might be possible.
So, I encouraged my son to "help" this other child by setting a good example during those instances they were required to be together.
However, I told him he had to be careful about allowing this child, or any other person who just didn't seem to be very positive in their choices or behaviors, to take up any more space in his life than necessary.
For as much as we may have the best of intentions when we try to build a relationship in order to change another person, it is just as likely that the other person could end up changing us instead.
Guiding our children to make wise choices isn't always easy. Here are a few other posts to help:
Grace Instead of Judgement: Explaining Why Different Families Make Different Choices
10 Brilliant Short-Cut Phrases To Help You Parent Like A Boss