There are many holiday spending occasions in May and you better bet that retailers are taking advantage of the opportunity to get shoppers in their doors. As summer arrives in full swing and BBQ season kicks into high gear, there are swimsuits to snag and grills to get. Don't worry though, we'll make sure you don't overspend with our complete guide of What to Buy in May!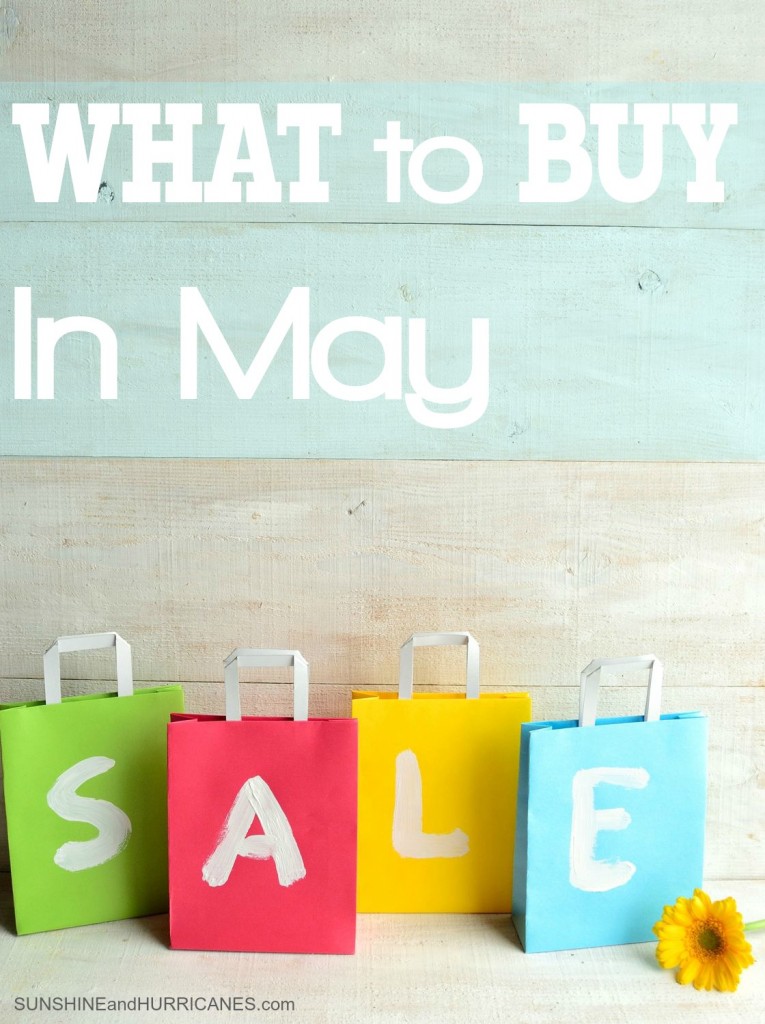 What to Buy in May
No Holiday Too Small
Wow, as I've been writing about all the best deals of each month, I have been fascinated with all the ways that retailers use holidays, both big and totally obscure, to entice us to spend money. This month is no exception. Cinco de Mayo starts out the month, and with this festive Mexican celebration commonly comes discounts for drinks and meals when dining out. Watch for restaurant specials advertised on TV or promotional coupons sent via email. Consider this a great opportunity to plan a girl's night out on a budget.
Next up on the 11th is Mother's Day. If you are reading this and haven't gotten a gift yet, then I suggest you save any jewelry purchases for Birthday or Christmas. The closer you get to Mother's Day, jewelry prices actually start going up and in some instances, quite drastically. Instead of something sparkly, why not substitute a purchase from one of the other areas that have savings this month. A pretty spring top perhaps? Another favorite to forgo this Mother's Day might be flowers. Many florists will offer specials for Mother's Day, but then delivery costs to have them arrive on her special day can skyrocket. If a beautiful bouquet is a must, try being ahead of the game and arranging for an earlier delivery. Also, keep in mind; sometimes our loved ones appreciate the gift of our time more than stuff we might buy for them.
Lastly, Memorial Day falls on Monday the 26th this year. While almost all holidays inspire promotions of one kind or another, Memorial Day actually tends to truly offer up some of the better deals. Often stores will run sales and then have coupons available for additional discounts off the sale price. If you are outlet shopping, check in the mall office for individual store coupons or a coupon booklet. For other stores, be sure to look on their website for printable coupons or bar codes that you can download on your phone. Another option, download an app like "snip snap" to your smart phone and you'll have all the savings you need right at your fingertips.
Spring Style Savings
All these fantastic Memorial Day sales and discounts combined with the quickly approaching summer season, means now is the time to begin freshening up your wardrobe with some of those sought after spring styles. Markdowns will become more significant this month as stores begin to prepare to move out older merchandise to make way for new inventory. While the rock bottom clearance prices may still be a month away, the best selection will be available now. So, don't wait to buy if you've got your heart set on a few particular items. However, more generic items like basic t-shirts and Capri pants can probably wait.
Invest in Your Rest
If your slumber has been suffering recently, than this is the right month to invest in your rest. Even if sleeping peacefully isn't an issue for you, if you've owned your mattress ten years or more, did you know that is has most likely doubled in weight because of the accumulation of dust mite debris and dead skin cells. Gross, right? Bet you're reconsidering replacing it now. Should that be the case, there doesn't seem to be a great explanation as for why mattresses are more affordable in May, but you might as well make the most of it. Memorial Day sales could be a contributing factor, but even earlier in the month, if you take some time to comparison shop and don't shy away from negotiating, you're likely to get a better buy now than at other times of the year.
Nesting
A few other items for the home you might want to look into this month include office furniture and refrigerators. There is some disagreement about whether May or June is the optimal month to furnish your home office, but either way you want to at least start looking around. Major office furniture retailers typically publicize their sales in Sunday newspaper circulars as well as online. As for refrigerators, while you will want to put off most appliance purchases until later in the year, now is when you want to find a fridge. New models on these cold food keepers are being shipped to the stores, which means last year's styles will be reduced to make room.
Thrifty Living
If you're a true bargain hunter that loves the thrill of finding hidden treasures at your local thrift stores then this month was made for you. Thanks to the urge to purge brought on spring cleaning in homes across America, Salvation Army, Goodwill and other charitable shops will have tons of new inventory. Whether you are a DIY decorator who loves transforming old worn out furniture into shabby chic creations or just a mom who is tired of paying full price for shoes your kids will inevitably grow out of next week, a thrifty trip is worth your time in May.
Got Ketchup?
A final bit of useful buying advice, according to the book "Buy Ketchup in May and Fly at Noon" by Mark Di Vencenzo, you'll want to pick up a few bottles of your favorite condiment this month. Apparently as we head into BBQ season, ketchup makers deeply discount the popular hamburger and hot-dog topper in an attempt to get shoppers to stock up for the summer.
So, know you've got all the inside scoop about what to buy in May. Looking for other ways to Save?
Summer is almost here and kids will be heading to camp soon. Check out these posts for more ways to save this summer: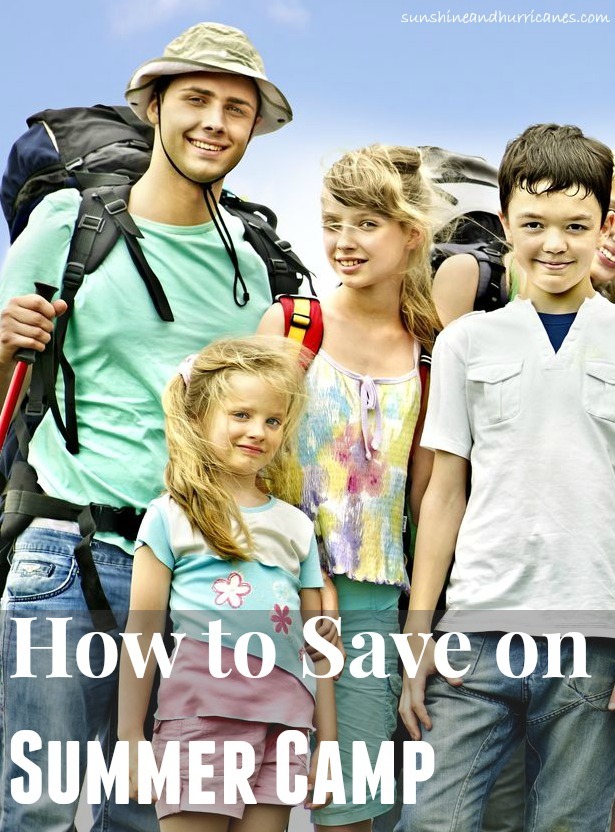 You can also follow our Frugal Finds and Budgeting Wisdom Pinterest Board:
Follow Sunshine and Hurricanes 's board Frugal Finds and Budgeting Wisdom on Pinterest.
So, have you made a list of What to Buy in May?