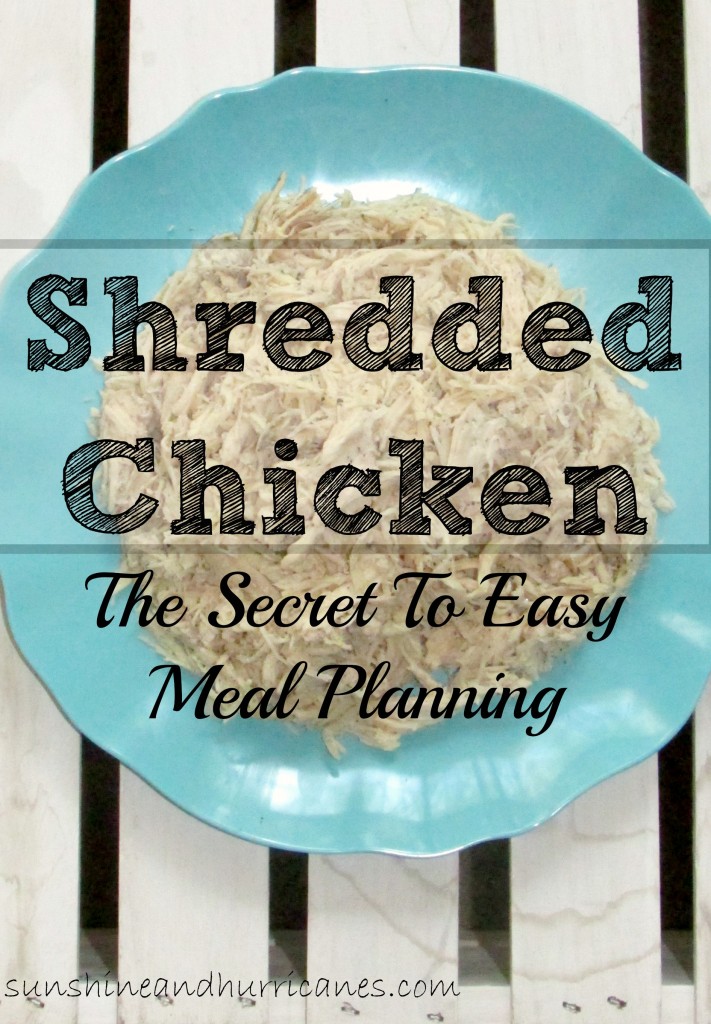 I'm not the best at sitting down and planning out my family's meals each week. I'm pretty good at pulling together dinner in 30-45 minutes if I have a well stocked pantry and refrigerator. About 3 times a month, I'll cook a couple pounds of chicken breasts and have them chopped or shredded, ready to toss in whatever I'm cooking up that evening. It has tremendously helped me in the battle to keep dinner from being a string of frozen pizzas and easy mac.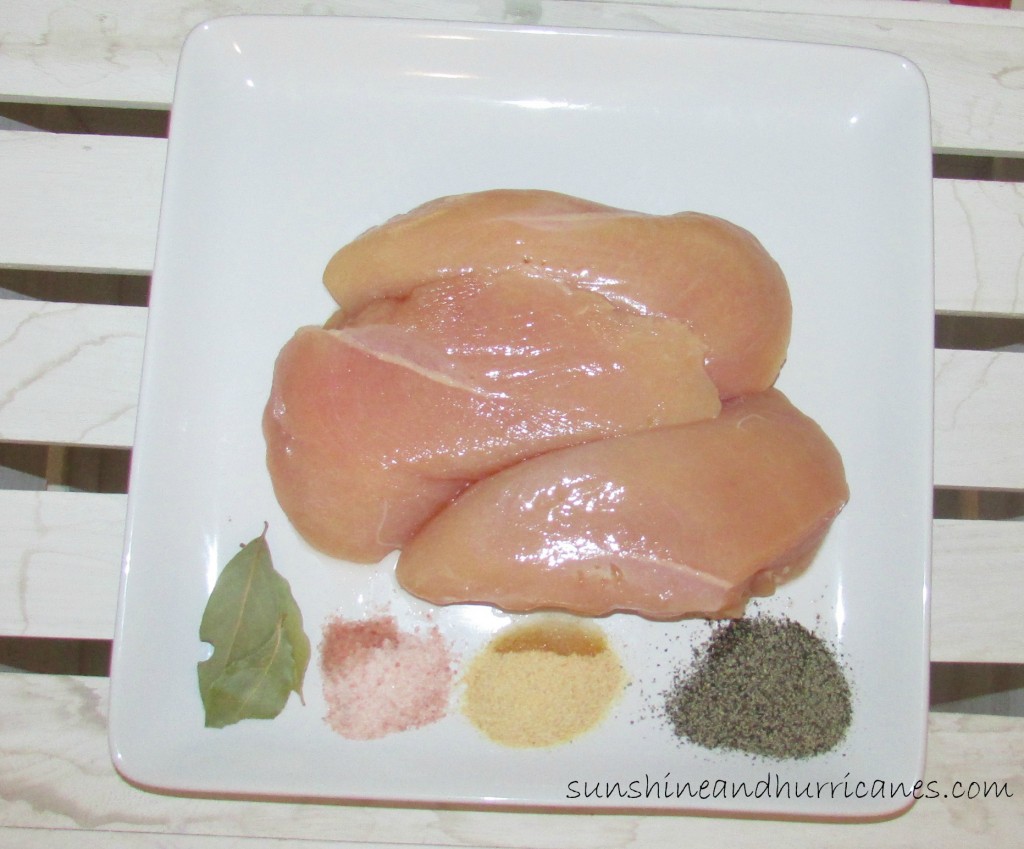 Poaching, cooking in water, has been the most effective way for me to keep the chicken train moving. I fill a stock pot with water, some spices, occasionally vegetables, and of course, chicken breasts.
Shredded Chicken- Easy Meal Plan
Ingredients
1-2

lbs.

of chicken

4

bay leaves

1

T

salt

1

T

pepper

1

T

garlic powder

Optional: onion

celery, roughly chopped and added to water. If I do add the veggies, I keep the water afterwards because you've just made homemade chicken broth! Bonus!
Instructions
Fill a stock pot 2/3 full of water

Add the chicken & all the other ingredients, stir well

Bring water to a boil. cover and reduce to a simmer for the next hour or until meat is thoroughly cooked. I cook for that length so the meat easily shreds for me when I remove it from the water.

Take chicken from pot, place in a deep bowl and use 2 forks to pull the meat apart until it is fully shredded.
I use the shredded chicken in tacos, casseroles, sandwiches, soups, and more! You can also cook the chicken for slightly less time and then just chop into chunks or tear into chunks, depending upon what you're going to do with the meat. I think the reason poaching has worked so well for me is that I can be preparing one night's dinner, while the chicken is cooking on the stove for the next night's dinner. That way, I'm spending less time on meal prep on future evenings.