This post may contain affiliate links.

How I Surrendered to Time to Create a Good Life
Life can often feel like a non-stop battle with time. As children, we wish it would go faster as we yearn so desperately to grow up. As parents, we're constantly trying to slow time down, afraid it is going to slip away too fast. While we also fear that a certain stage may go on forever, like after a new baby is born and we think we will never sleep again or while we're trying to survive the terrible twos or the troubling teens. It's as if those experiences won't end soon enough.
No matter what age we are, it is the nature of human existence to engage in a non-stop internal dialogue of reassuring ourselves that if we can just reach that next milestone, then we will attain "the good life" and finally be more content. Yet, those milestones – like learning to drive, graduating high school, going to college, landing our first job, getting married, having children – they come and go and somehow our longings are left unfulfilled. So, we simply set our sights on the next one, confident that it is certain be the key to the life we've been waiting for and dreaming about.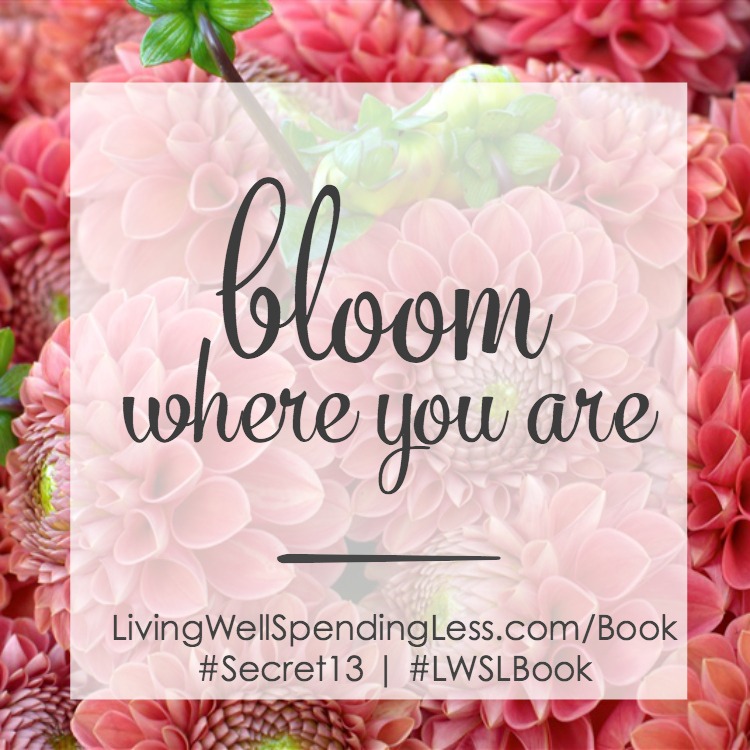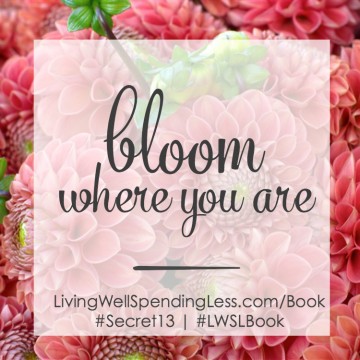 I recently read the book Living Well, Spending Less: 12 Secrets of the Good Life
by Ruth Soukup. In the chapter where she discusses Secret #3:We All Have a Sweet Spot, the concept of "Bloom Where You Are" is introduced. It resonated with me, because it seems to provide the elusive destination to our endless quest. We aren't going to reach the good life by rushing to reach the next goal or desperately trying to keep things from moving forward. It's about making" the most of where you are right now", and discovering that "often your sweet spot will emerge, right in the middle of living life."
For many of us that is so hard, but I think it comes down to my own personal secret to a good life, which is: No matter how fast we go, how much we plan, or how intentional we are with our thoughts and actions, WE CAN NEVER BEAT TIME.
Imagine what would happen today, if you stopped fighting a war you cannot win? What if you showed time the white flag of acceptance and decided to just live without feeling the constant push and pull of the moments going too slow or too fast? Imagine what life would be like if you stopped focusing on making every moment count and instead just let the moments be what they were meant to be – sometimes wonderful, sometimes tragic, sometimes messy, sometimes disappointing and sometimes nothing at all.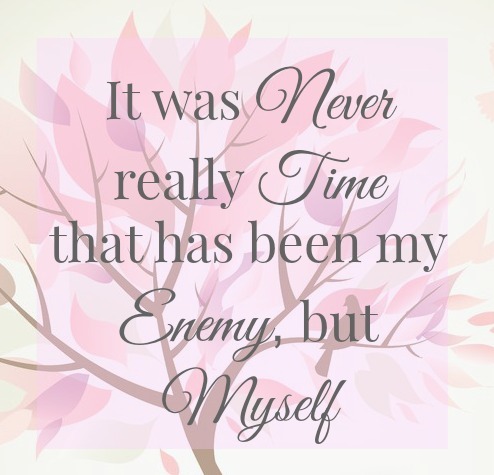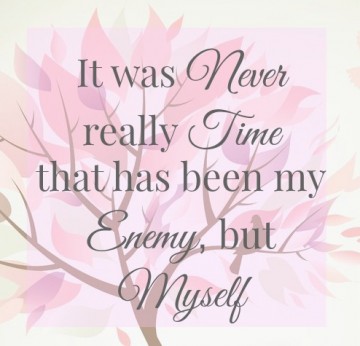 I think the trickiest thing about this secret of mine, is that often it TAKES TIME for one to learn to LET GO OF THE NEED TO CONTROL TIME. It's only now, after all the effort and mistakes and the exhaustion, with a body and heart and soul that are marked with the scars of my unwillingness to admit defeat, that I've discovered it was never really time that has been my enemy, but myself. With each battle I've fought, I've gained the experience and wisdom necessary to begin making peace with the seconds and minutes and hours of my day.
I suspect that my surrender has not quite reached completion, and there will be future occasions when I find the strength and foolishness of youthful rebellion returning. But time will continue to be patient and wait for me, for it never intended to conquer me. No, all it wants is to finally lead me to the good life that I've been chasing.
Disclosure: I was provided a free copy of Living Well Spending Less: 12 Secrets of the Good Life to review. All opinions and ideas are my own, however. Links to the book are affiliate links.