Have you ever wondered how our children define love? What does it mean to them exactly?
Is it words, actions, a hug, a lollipop?
Being the month of Valentine's Day with its focus on all things "LOVE," I started really pondering this whole idea. I mean, my husband and I tell our children that we love them all the time (perhaps more than my 11-year-old son would like) but I really wasn't sure what we've actually taught them about love.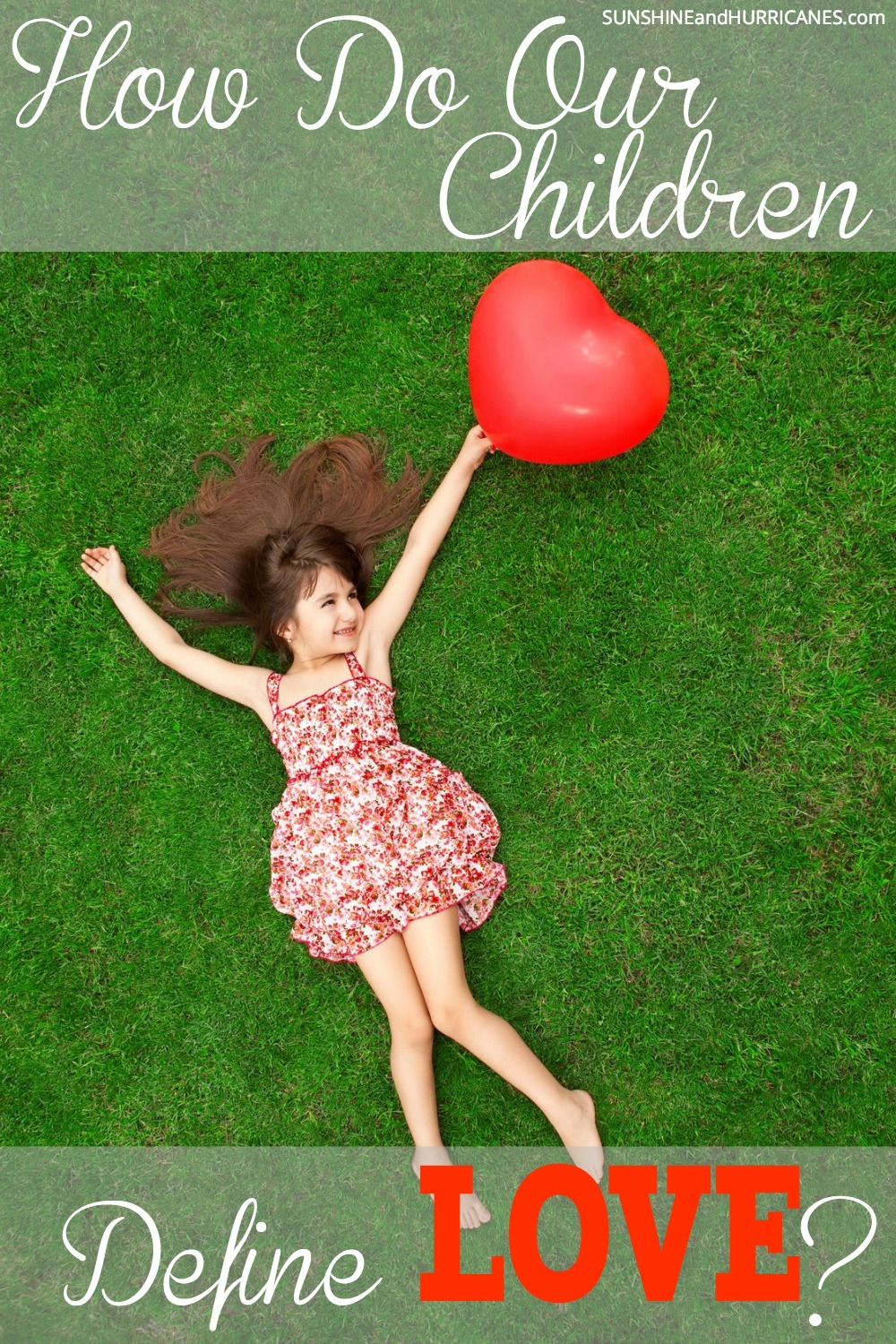 Following my curiosity, I decided to just go ahead and ask my children. My six-year-old daughter was immediately enthusiastic about the question. Her eyes got all dreamy and her voice took on this airy quality as she responded (really this has to be a genetically programmed thing).
"It feels like getting a hug and kiss in mid-air," she said. Then she elaborated, "Love is kindness, and not getting in the way when people are working, and giving them really good Christmas presents."
Next was my son's turn, he turned a little pink and looked pretty uncomfortable. However, he immediately spoke out and said, "compassion." Then he turned to flee, trying to get out of this conversation as quickly as possible. Unfortunately, he wasn't getting off that easy.
I affectionately prodded him to tell me a bit more. I explained that I didn't mean like girlfriend/boyfriend, just love in general. Love like for your parents or your sibling or other people in your family.
"I guess it means being caring and respectful, showing affection, helping them with stuff and
playing with them," he said.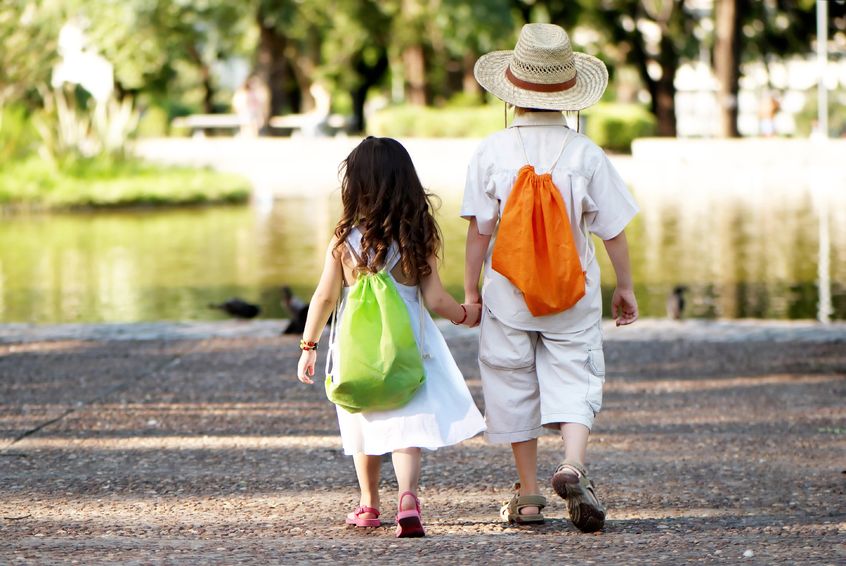 Wow! at this point I was thinking maybe I'm not blowing this parenting gig so badly after all. Okay, except maybe minus the Christmas present thing, but come on, she's six. But just as I was about to high-five my husband for a job well done, it dawned on me that we've had it pretty easy so far in this department.
Our kiddos are quite young and we still exercise a tremendous amount of control over their lives. Plus, my children have been incredibly fortunate to grow up in a circle of people from family, to teachers and friends and even neighbors who have for the most part been excellent role models in the department.
I'm so glad the answers they gave me showed that their concepts of love at the moment are healthy and good. But, I know that as time passes, their current descriptions of love will inevitably change as they experience the complexities of relationships that come with age and the beginnings of romantic love.
I hate the idea of bursting their idyllic bubbles, but I also know, as they get older, I don't want them to expect that love will always be the stuff of fairytales and happy endings. And I certainly don't want them to think that if someone gives them just an okay Christmas present that it is an accurate reflection of how much they truly care.
My husband and I have been married for almost twelve years and together for almost twenty. I've also been lucky enough to have strong family ties with my parents, siblings and extended relatives as well as many life-long friendships. I can say without a doubt that these relationships are what give my life meaning, but they have required a considerable amount of hard-work, compromise, and forgiveness.
Plus, there have also been times when I've had to recognize that although I loved someone, other factors made it unhealthy for me to allow that person to remain a part of my life (or in some cases my children's). Sometimes love is protecting yourself and setting boundaries.
There is still time for us to ease our children into the broader intricacies of love, but I know inevitably their first heartbreaks are just around the corner. My hope for them can only be that when they are going through the pain, they continue to define love far more by the good it brings into their lives and see it as something always worth fighting for.
Ask your kids how they define love and come back and share.
We'd love to hear what they have to say!
If you liked this post, you may also like:
Why You Need to Fail at Parenting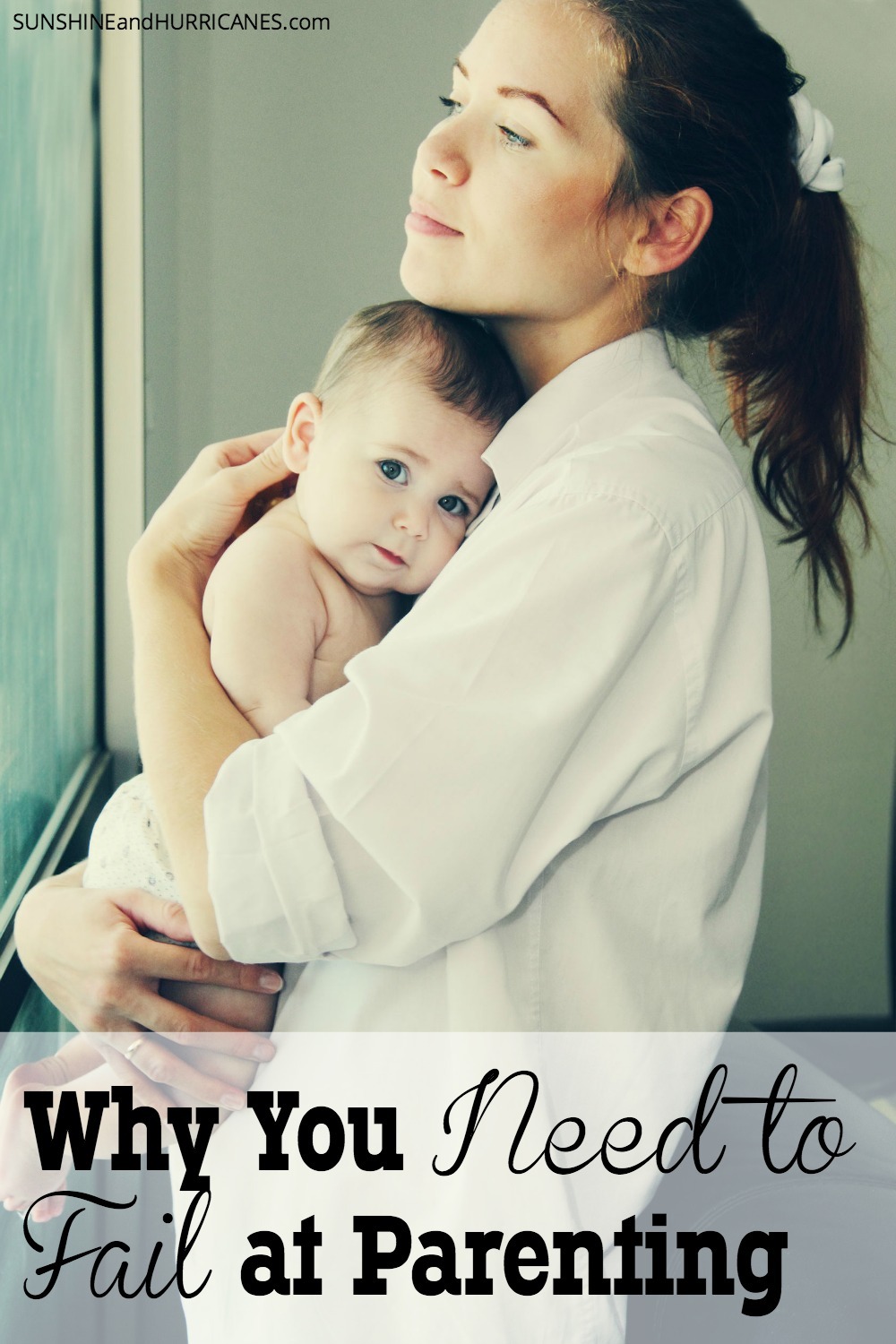 You are Perfect to Me – PINK and lessons on Motherhood