Growing up in Florida, and now raising my family here, means that I have gone on a Disney vacation at least yearly for decades and usually quite a bit more than that. I've been a passholder and planner of many an adventure for our family and several friends over the years and I am excited to share some of my best ideas with you so you can save money and maximize your time when you visit the parks. Being prepared and knowing What To Buy Before A Disney Vacation is key for a successful trip and these simple tips will have you on your way to becoming an expert Mouseketeer touring the parks!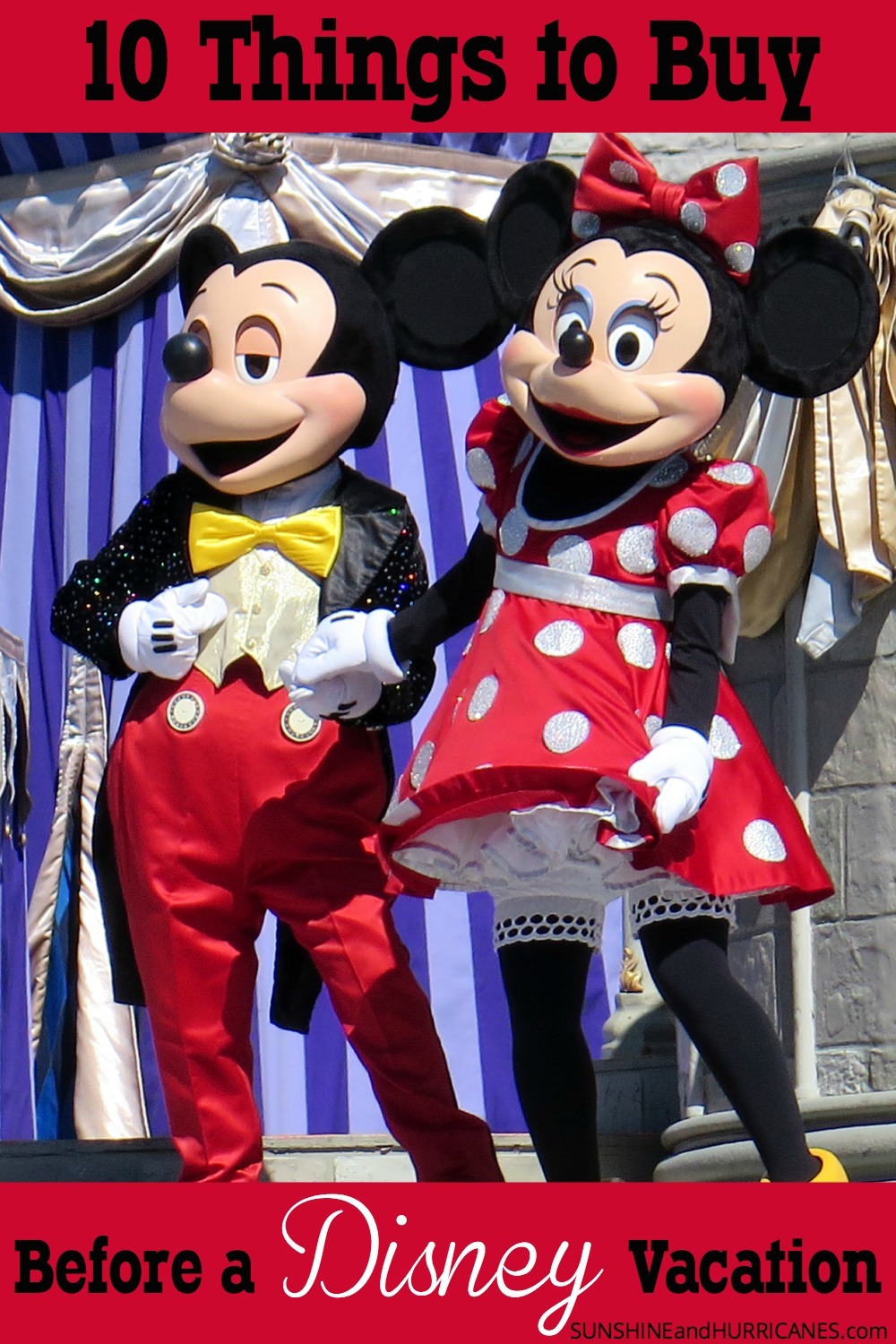 I know that just packing and making travel arrangements for a Disney Vacation can be a daunting task for families of any size but these easy ideas aren't going to add much to your packing list and have the potential to save you BIG money and time once you're at Disney World. After 100+ trips to the parks, here are my recommendations:
10 Things To Buy Before A Disney Vacation
Water Bottles
Disney allows guests to bring a reusable water bottle into the parks and there are plenty of places to refill them throughout all the parks. I highly recommend the insulated spray mist bottles
for each person in your group. This bottle functions as a mister, for hot days, and keeps your water exceptionally cold. Nothing quenches your thirst like water and you'll save money on purchasing disposable water bottles and sugary sodas. We own these and they have served us like no other bottle.
Sunscreen
This is one that people tend to pack but leave in their hotel room. You will definitely be out in the sun as you're strolling around the attractions and need protection. It's available at the parks but with a significant mark up, bring your own and save $$$. As a Florida mom, using sunscreen practically all year long, I love Neutrogena Beach Defense Sunscreen Lotion
; it's less sticky than traditional formulas and my kids complain less about wearing it.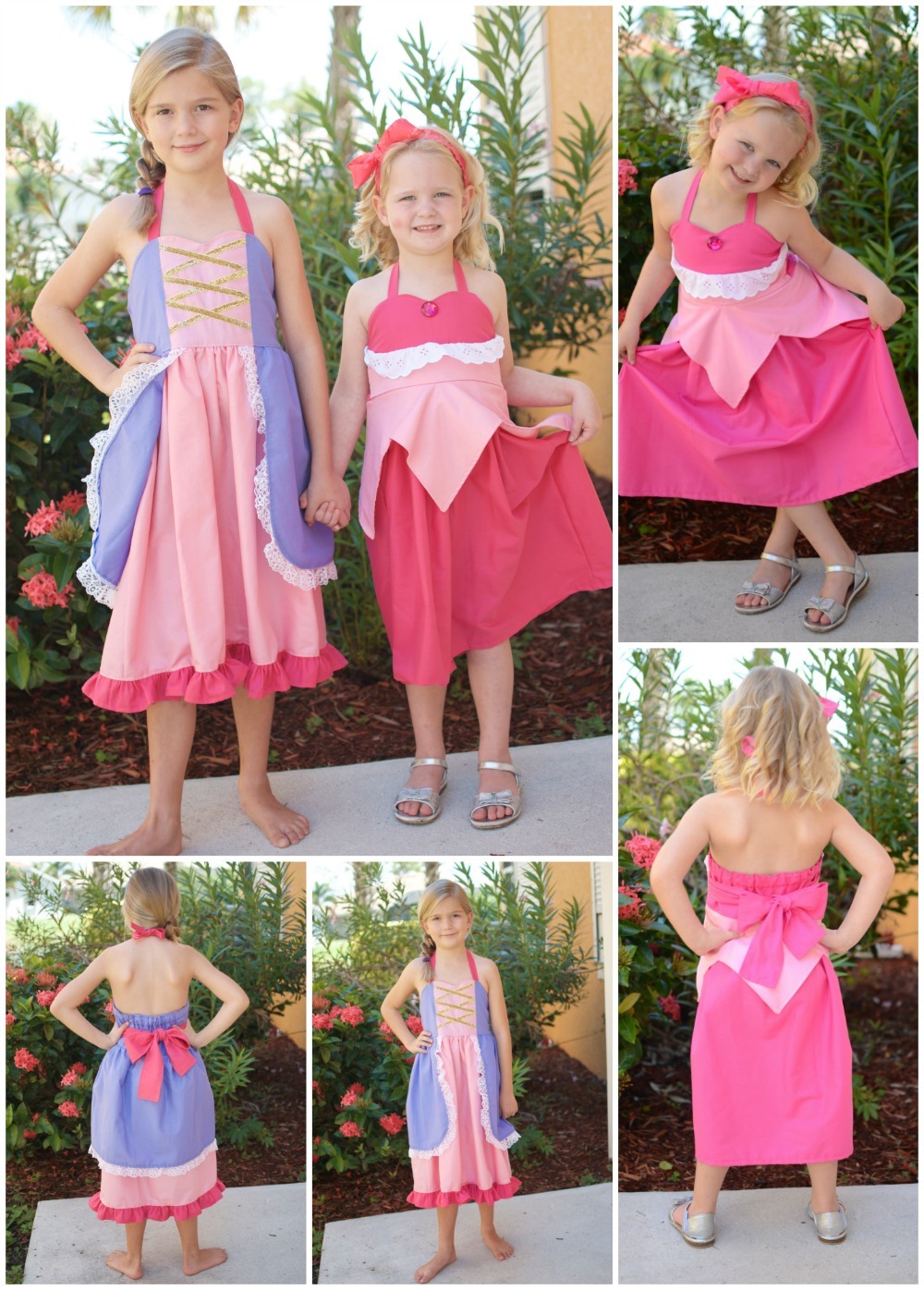 Custom Clothing
With 3 daughters, I'm a sucker for boutique style clothing but it can get get expensive quickly so when I discover excellent design with prices lower than theme park ensembles, I'm in love! My girls love dressing the part when we visit the parks on a Disney Vacation and we enjoy traditional costumes but they're just not practical for 12 hour days in varying weather conditions.
I'm completely enthralled with all the fabulous designs from my friend Kati at Ashlyn's Armoire! These gorgeous, high quality items are perfect and comfortable for a day riding rides and meeting princesses! These sweet frocks can be worn over and over again so your sweetie is definitely fine sporting her princess style everywhere from parties to the grocery store!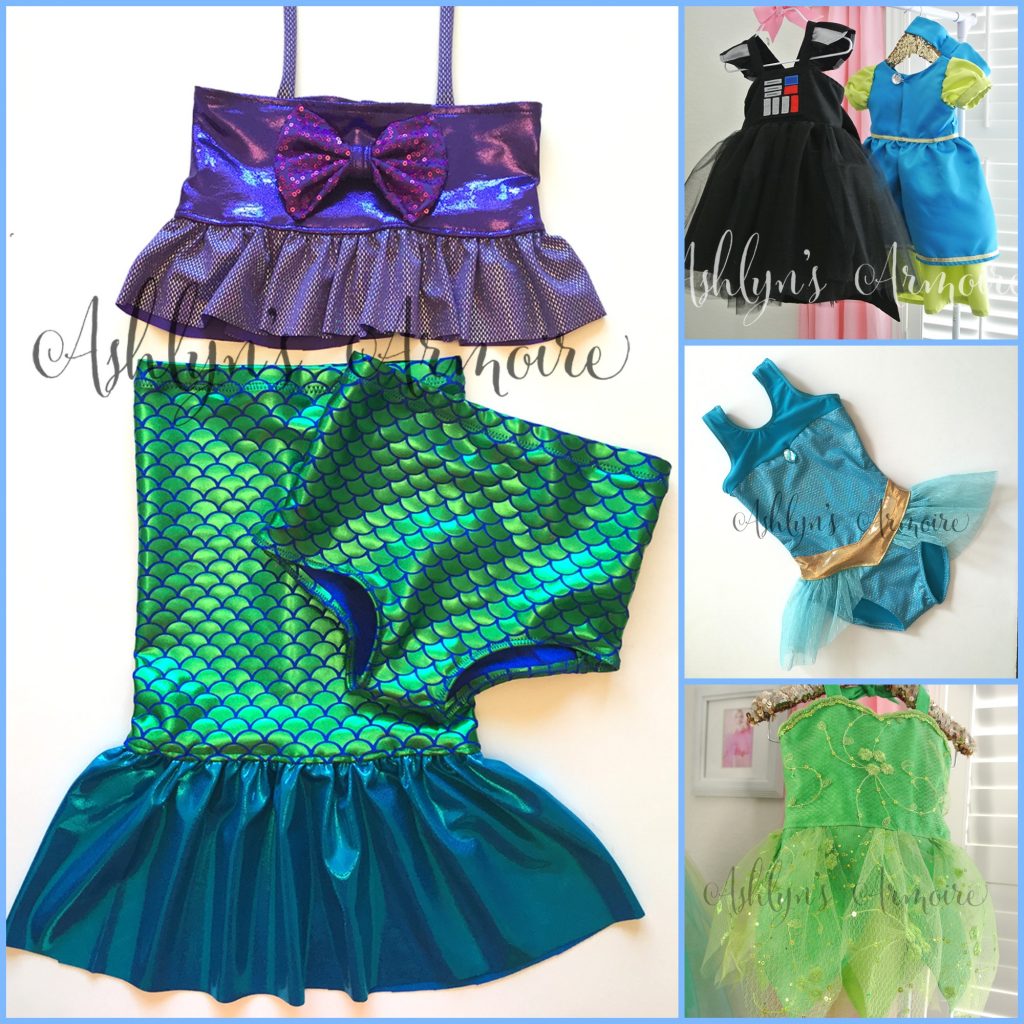 She can customize an outfit, swimsuit, or dress for your darling to make your visit even more magical! But be prepared: everyone from cast members to characters, tourists to tots will want to know where you scored such cute attire and make a big deal over your princess! Go check out Ashlyn's Armoire for even more styles, Kati is awesome to work with and a true custom designer, she'll make your vision come to life!
From now until 9/1/16, use code SUNSHINE when ordering from Ashlyn's Armoire and receive 10% off your order!
Rain Ponchos
Don't let a little rain ruin your Disney Vacation! Even though Florida is the Sunshine State, it's also known for it's unpredictable rainshowers, especially from June through September, when it rains almost daily in the afternoons. Ponchos also come in handy when you're experiencing rides, like Splash Mountain or Kali River Rapids, where you're likely to get wet. This 5 pack of ponchos
will cost you less than purchasing one poncho in the park.
To make a poncho kid sized, have your child try it on at home and cut off the bottom to the appropriate length. These have also saved our stroller countless times; you may be inside an attraction but your stroller won't be allowed inside and left, uncovered, out in a storm. Soaking wet stroller=unhappy kid, help yourself out and cover the stroller.
Tickets
Even if you're not purchasing a package, do yourself a favor and buy your tickets in advance. Buying before your visit also allows you to make your Fast Plus + selections in advance and ensure your family gets to participate in what is most valuable to them instead of standing in line for hours and missing out on other attractions. You can purchase them at your Walt Disney World Resort upon check in or at many non-Disney hotels as well. There are always lines at the ticket windows and you'll waste time standing in them when you could be experiencing the magic of your vacation.

Backpack/Touring Bag
If you'll have young children along, you're probably set with a diaper bag. We often switched to a traditional backpack because it was easier to use and carry toddlers in and out of rides. Now that my youngest is 5, our family of 6 uses a bag like this one
, that I carry, and my teen daughter carries this style
. We keep autograph books, pens, wallets, sunscreen, glasses, phones, water bottles, etc. in these with no trouble.
Power Banks
Taking pictures, checking line wait times on the Disney app, texting your spouse when you decide to divide and conquer the rides with different age kids. Our mobile phones have become invaluable tools for making a Disney Vacation go smoothly. But all that usage can drain a battery fast and charging your phone at a theme park is neither easy or fun.
Save yourself headaches and make sure you have plenty of juice to last all day by taking along a portable phone charger. They're cheap and seriously will become a parenting lifeline even beyond Disney. I never leave home without mine anymore.
Hidden Mickey Book
This adds a whole new element of fun to your trip, especially if you have kids aged 4+ traveling with you! This compact book is a field guide to all the Disney magic you've been missing and helps you discover the Hidden Mickeys that Disney Imagineers sneakily place throughout resorts, rides, shows, and restaurants! There are over 1200 Mickeys to find and 6 fantastic scavenger hunts if you want to take your park touring to a whole new level! I love this book for keeping kiddos occupied while waiting in lines and because, as frequent visitors, it adds another level of excitement for all of us! There are separate versions of the book for Disneyland and Disney World so be sure to grab the right edition.
There are characters positioned near the entrance of all the parks and you'll want to be prepared to meet them with books and pens in hand! Official Walt Disney World Autograph books are available via Amazon and can be a fun way to surprise the kiddos upon arrival. These retractable Sharpies are the best way to have characters sign your book because there's no cap to worry about juggling amidst your camera, phone, bag, water bottle, and souvenirs. The pen size makes it easy for any costumed character to sign and there are no worries about ink bleeding if the book gets wet. Cast members always thank me, as do characters, for using these long lasting pens.
Miscellaneous Items
A Pocket First Aid Kit
is useful so you have immediate access to band-aids instead of traipsing across the park to get one a designated first aid center. Disney is a clean place but I'm still a believer in hand sanitizer before eating and randomly throughout the day, especially with kids. I also toss in some Advil/Tylenol for kids & adults just in case a headache or random fever pops up. Wet wipes are invaluable for all ages. Empty Memory Cards
for your camera, comfortable shoes(make sure to break them in before the trip, if new), and sunglasses are must haves as well.
If you're planning a trip to the Happiest Place on Earth, don't miss our post about 10 Free Things To Do At Disney Springs or 10 Ways To Survive Disney In The Summer, this advice can change your family's experience for the better!!!!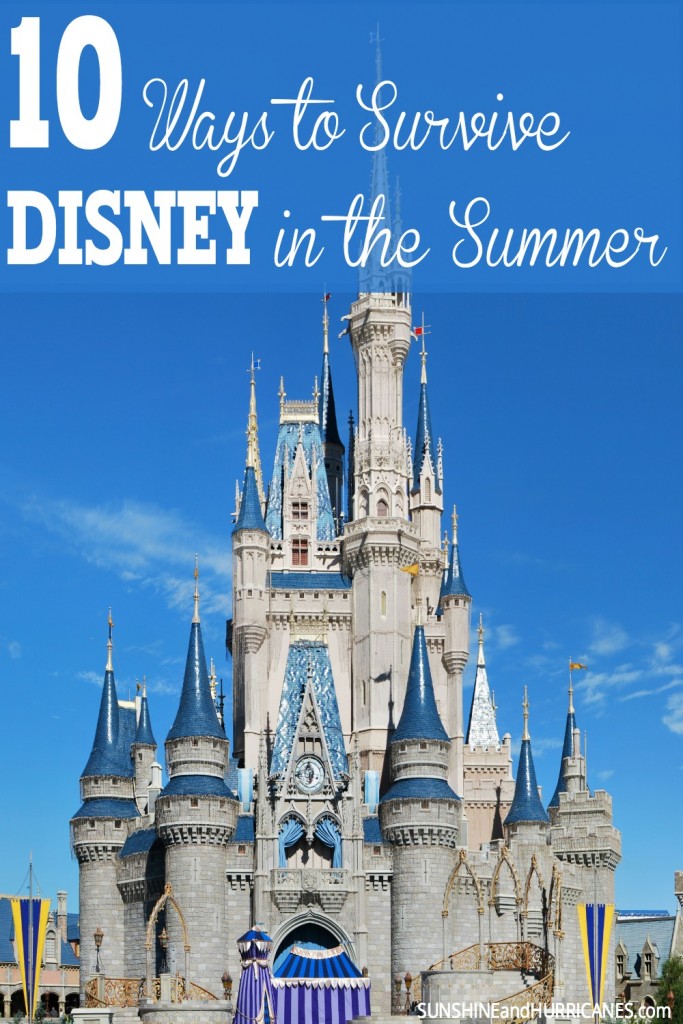 Spending some time in Central Florida? There's so many things to do outside the theme parks, check out Things To Do In Orlando Besides The Theme Parks ! These off the beaten path, unique experiences let you see a whole different side of the Sunshine State! There's choices for all types of weather, seasons and budgets, don't miss the adventure!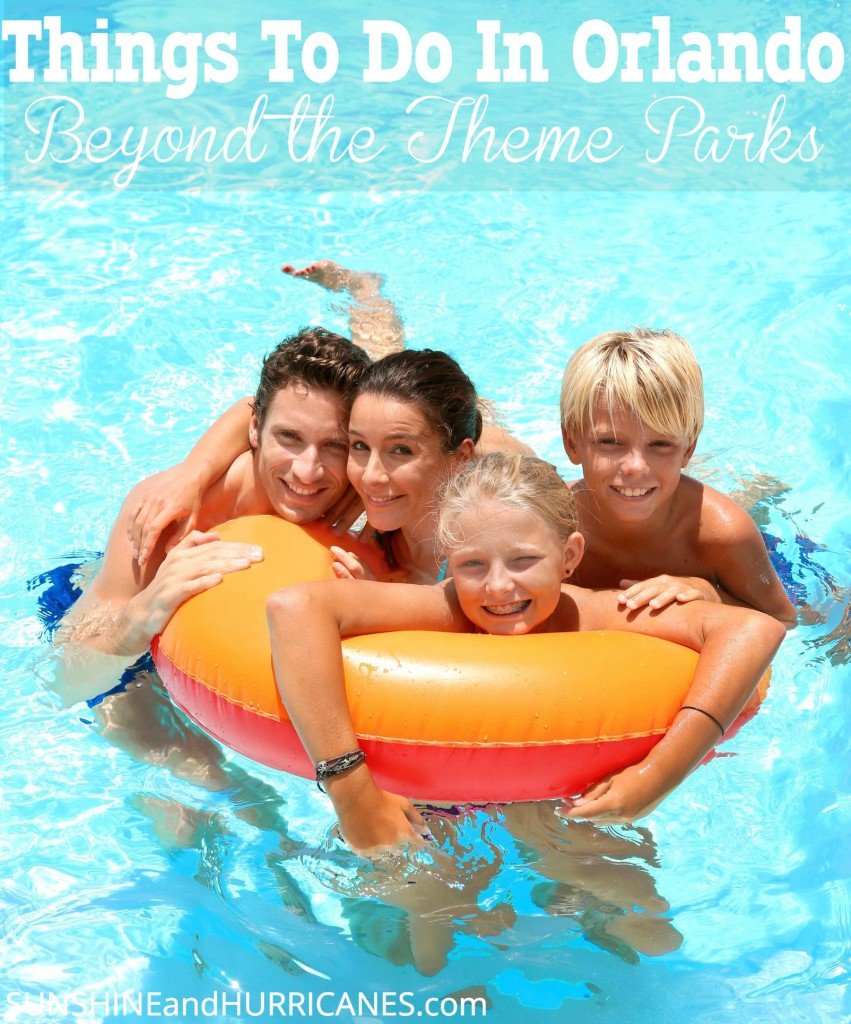 Is there anything your family purchases before a Disney Vacation that I missed? Be sure to share it in the comments, I love fresh ideas that enhance our travels!