This post may contain affiliate links.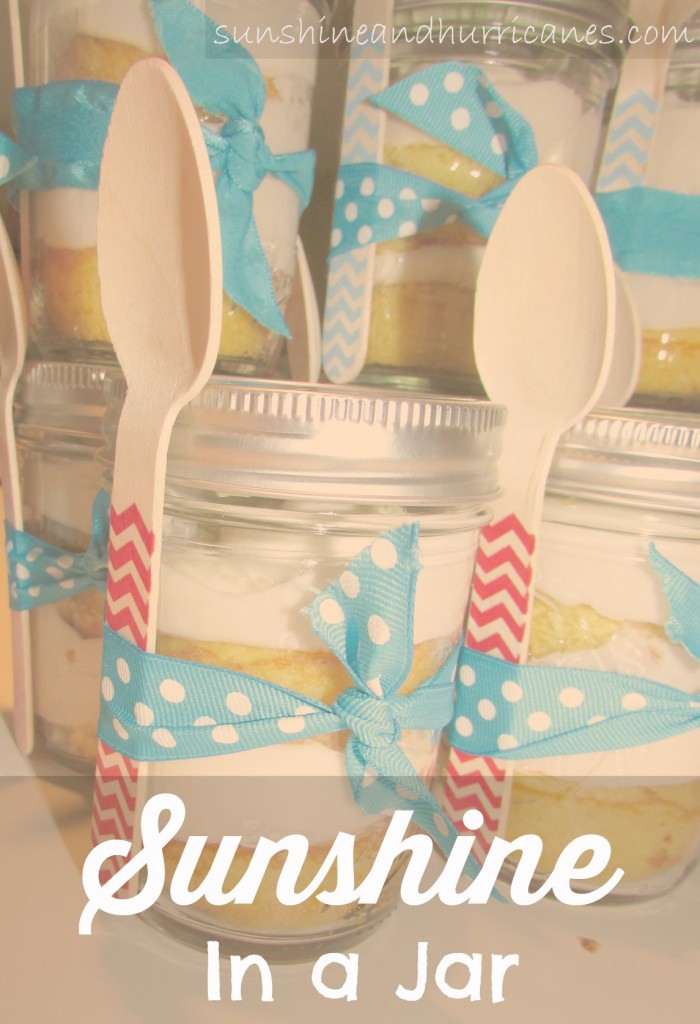 Sometimes you're randomly sitting by a pool, supervising your loud(seriously, my kids might be the loudest swimmers EVER) offspring and your mind wanders and you realize that cake sounds good for dinner and you start fantasizing about a bakery that delivers and then there is a scream; a scream shattering your fantasy, a scream of the magnitude to let you know that somehow a shark has infiltrated the pool filter and eaten the Malibu Barbie raft or a sibling, those things pretty much being equal to my 3 year old. After you somehow find the strength to yell above the child to convince her to stop screaming, calm her enough to restore speech, and determine the cause of the screaming, you're informed that the sun is on her. The. Sun. Is. Shining. On. Her. This is why she is yelling. You inform her your powers do not extend to controlling the sun, she resumes crying, you try to recall what you were thinking about, dinner happens(it's not cake, boo!), baths, kid's bedtime, Facebook, Pinterest, and bedtime. And then it's the middle of the night, which is typically when I do my best thinking, and it hits me, sunshine cake, a food that corresponds with the blog. Maybe it's all the desserts in a jar you saw on Pinterest, maybe it's the screaming sunshine incident from the afternoon, maybe you haven't had a carbohydrate in a few days and it's messing with your psyche, but whatever it is, sunshine in a jar is born!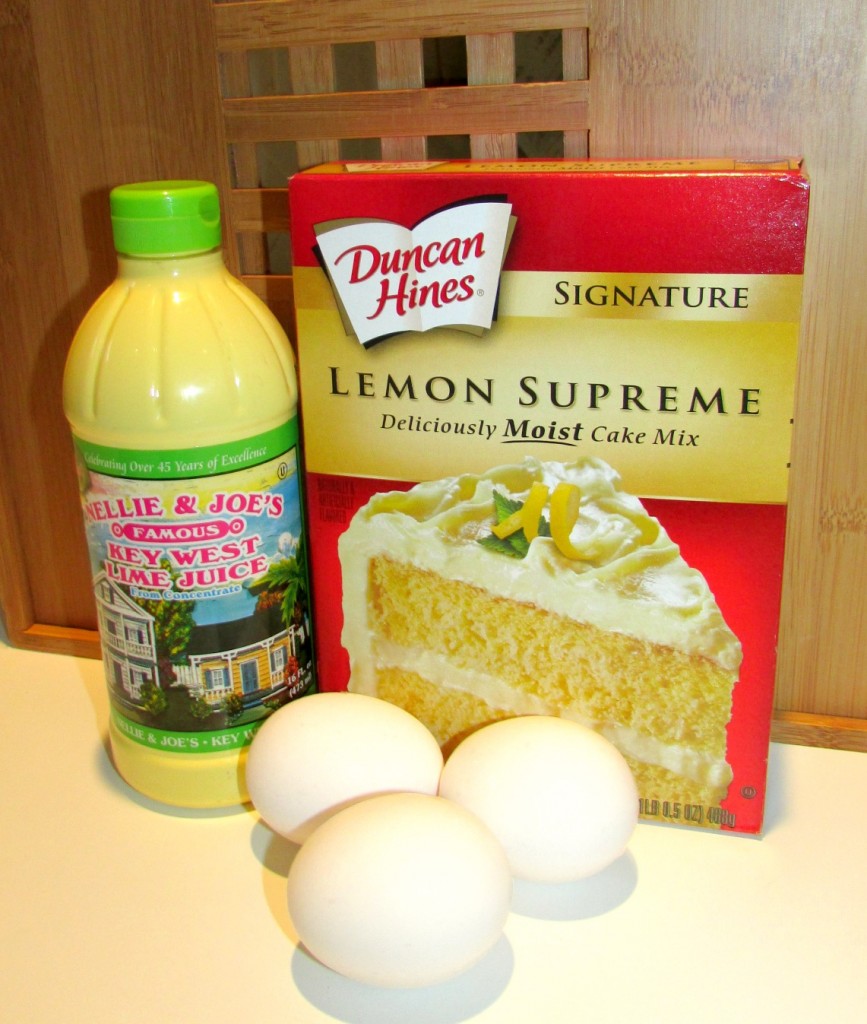 I used a lemon cake mix but tweaked the instructions by adding key lime juice in place of the water. This gave the cake a much better flavor and more homemade taste. I had originally planned on using lemon juice but forgot to pick some up and since I had the key lime on hand, I went with that. Mix all the ingredients together and place in regular size muffin tins that you've greased well, bake according to directions.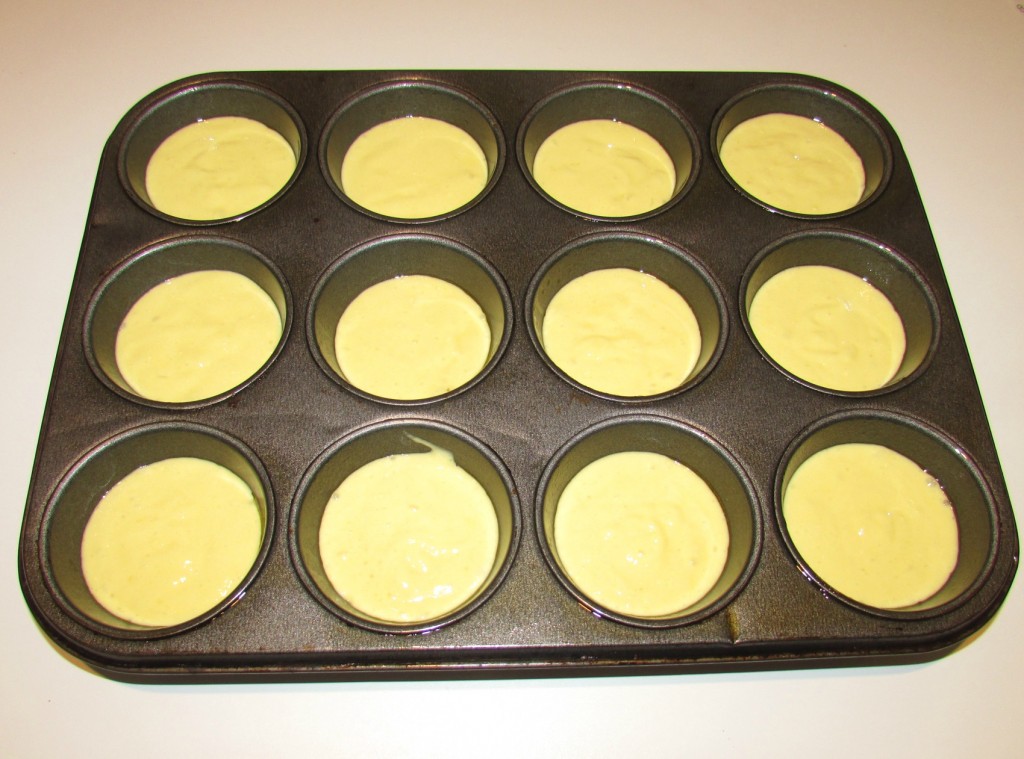 While the cakes are baking and then cooling, you can whip up the frosting. My baker friend has let me in on a secret, cake mixes aren't that bad if you make the icing from scratch, premade icing has a weird aftertaste to me so I'm all for a better alternative! All I did was make a basic buttercream by beating 2 sticks of softened butter with 1.5 lb. of powdered sugar, a few drops of milk and 1 tsp. of vanilla to achieve the desired consistency. After the buttercream was smooth, I was ready to fill the jars. I use a high tech method for the icing: I scoop it all into a gallon size plastic bag, squeeze out the air, clip the corner and voila, I have a disposable piping bag!
[envira-gallery id="18109″]
I wanted this little gift to look as great as it tasted so if the sides were a tad toastier than I liked, I simply cut them off with a butter knife, my kiddos were happy to take care of the scraps for me. Next, I dropped a cake in the jar squirted in some icing, added a second cake, and then more icing. Try to keep the buttercream at least 1/2 inch from the top so none of it winds up stuck to the lid.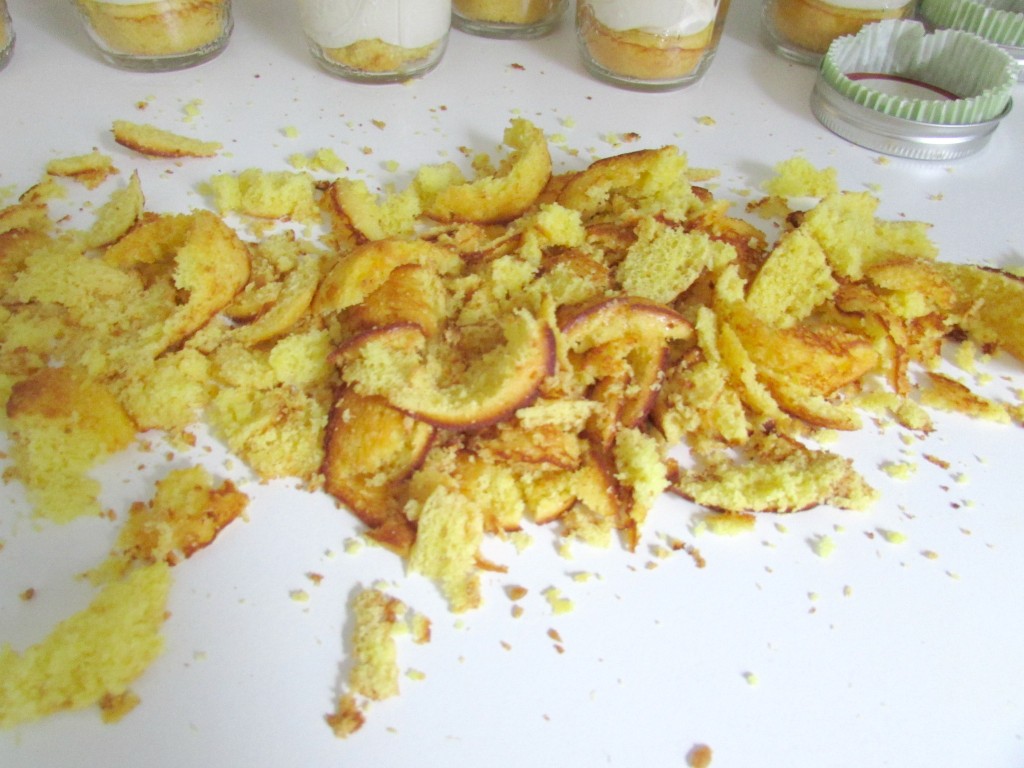 To carry on our theme, I used green, grassy colored cupcake lines to cover the lid insert then twisted the top firmly in place. After tying a bright ribbon around the jar, I wiggled a business card between the jar and ribbon on the backside. For a finishing touch, we placed a fun little spoon under the ribbon so everyone could enjoy their treat!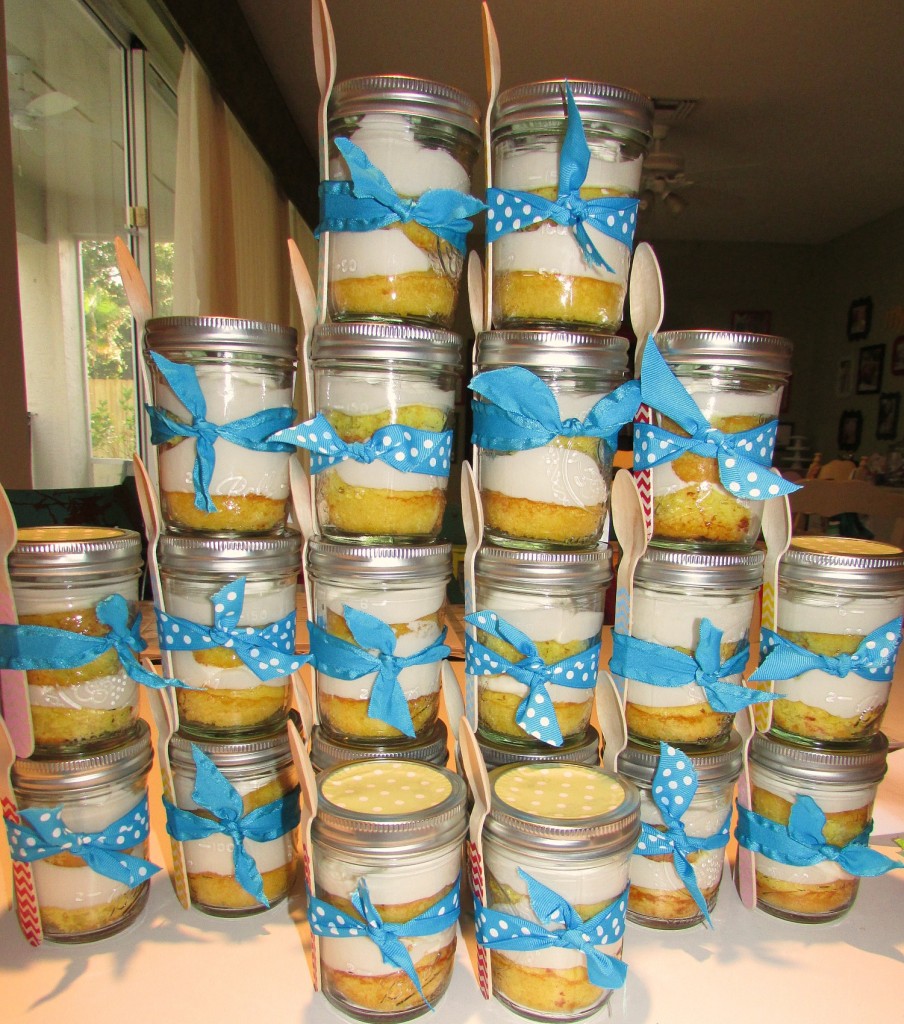 Oh, and see those cute little chevron spoons, you can get those or forks on Amazon Just Click Here

Everyone went nuts over them and they are one my new most favorite things. Here are the forks Click Here
I also used jars that were half pint in size, which are available here
or at most grocery stores or big box stores like Target and Wal-mart.
I've used these little sunshine cakes for party favors and they'd be fun gifts for co-workers, teachers, or any group of people you'd like to share appreciation with! This was a simple project with a big cuteness factor and fun to create!