Inside:STEAM education is essential for our children's future success. Here's a revolutionary educational tool to help them build important skills while having fun!
"Mom, come quick you need to see what I just did!"
As I walk into the next room, a small spinning orb about the size of a baseball with lights goes whizzing past me.
My daughter giggles and smiles at me with a look of triumph on her face.
A moment later, back comes the whizzing ball and it stops right in front of her as if on command.
Turns out is was by command. A programming command, one she had written and executed herself in a matter of minutes.
Did I mention she's 8?!
I was stunned by how quickly she had figured out to use our new SPRK+ Robot from Sphero Edu. She was truly busting with pride at what she had been able to do and, even better she couldn't wait to learn more.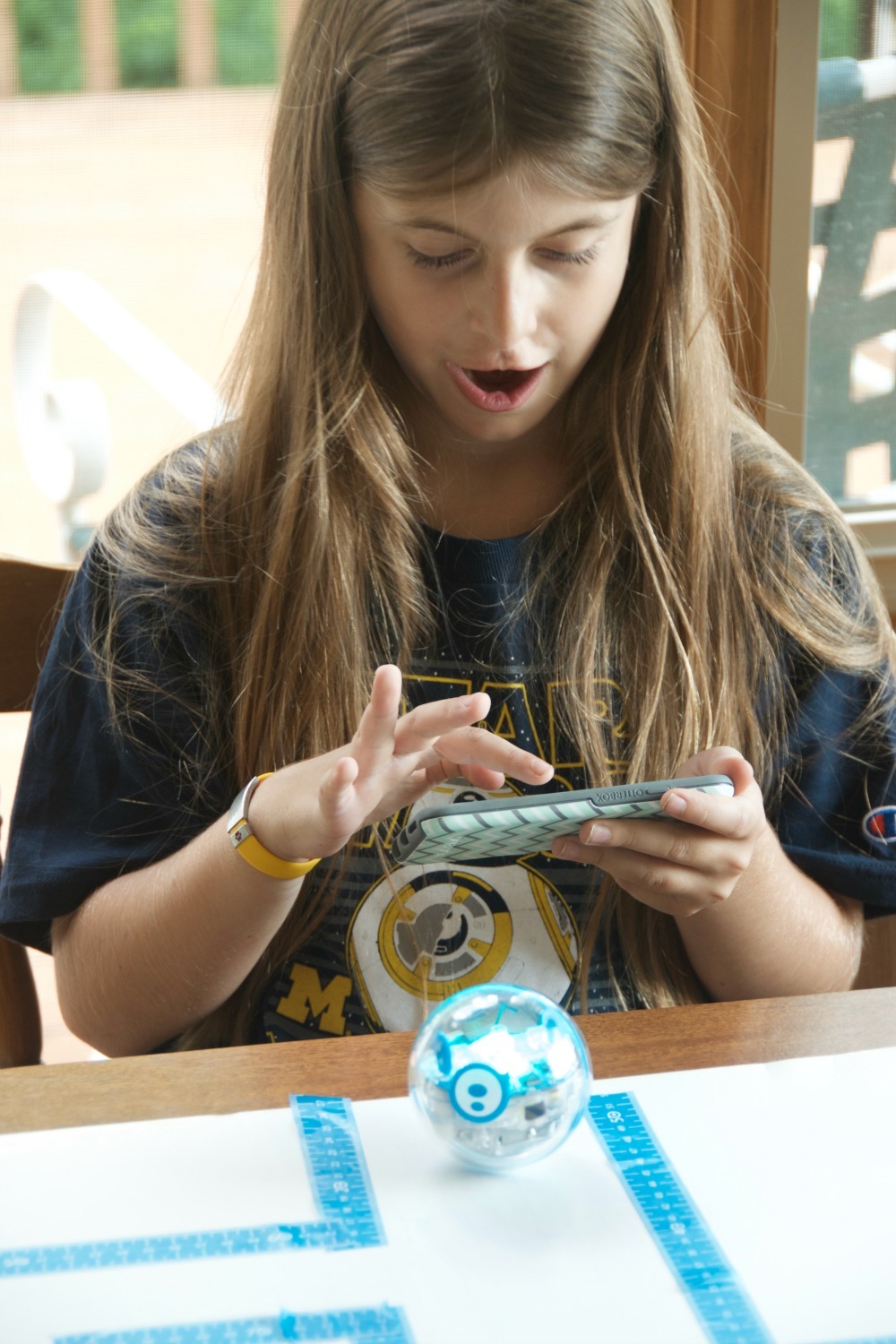 STEAM Education – The Key To Our Kids Futures
Technology today is amazing. What is even more amazing is the way it opens up whole new world of learning for our children.
But it goes beyond just learning. Technology is the future for our kids.
As parents, We hear all about STEAM education and coding. However, we many not realize how essential computer related skills are going to be for our children.
The computer science field is exploding and the opportunities for our kids will be so exciting. But for some reason, we're still having a hard time getting young people to really take an interest in this area beyond the basics.
Part of the problem is that many schools haven't caught up with the times and aren't teaching it. Or they offer introductory classes or workshops, but once a child's interest has been sparked, there is no where for them to go with it.
This is exactly what happened to my daughter and it's how we discovered the Sphero Edu app community and our little SPRK+ robot.
Developing a Passion
When my daughter took part in the hour of code at school, she came home and was so excited to tell me all about it. I could tell she felt empowered and smart. I really wanted to be able to channel her enthusiasm in a positive direction for her.
Unfortunately, beyond the hour of code program, her school offered very little that would allow her to explore her new interest in a deeper way.
We found some coding apps and a few other tools, but they were fairly simple and she got bored quickly. What she really needed was something that could grow with her and provide more challenges along the way. That is where the Sphero Edu program came in.
This isn't just another techno gadget, but an actual educational program that is changing the way kids of all ages learn. It's fun and engaging, because it creates a dynamic environment that incorporates robotics and technology in activities that blend coding with real world concepts and subject areas. So kids are able to immediately connect how everything they are learning applies to their actual lives.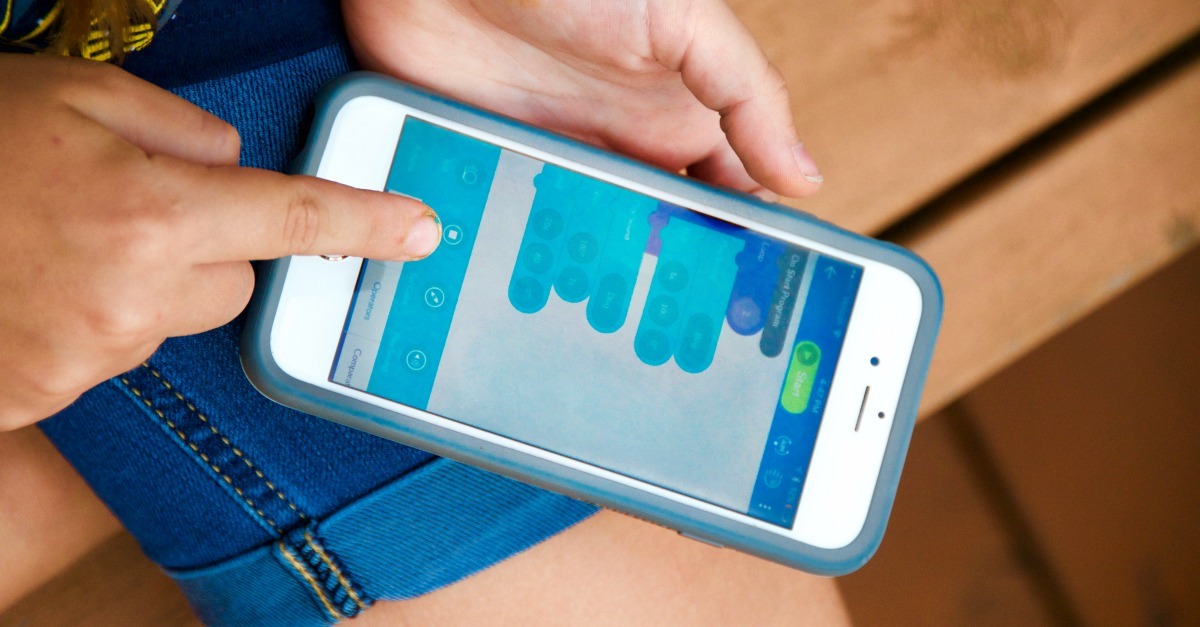 Here's How It Works
The Sphero Edu app puts kids in the drivers seat giving them three different ways to program the robot; drawing, drag and drop building blocks and actual java script text programming.
Using the app (which I downloaded on my phone), my daughter familiarized herself with what the SPRK+ could do by walking through a series of introductory lessons. In the first hour, she had her SPRK+ (AKA Sparky) changing colors, twirling in circles and even dodging obstacles in its path.
The lessons build on each other, which makes the whole process very approachable and fun. It also means that while it's great for younger kids or those new to code, the more advanced options will appeal to those wanting to build their skills.
More Than An App, It's A Learning Community
While my daughter is still mastering the fundamentals, my teenage son was looking for higher level development and wanted to be able to write his own code and design his own programs.
This is where the SPRK+ robot combined with the Sphero Edu app becomes truly innovative and powerful.
The Sphero Edu app provides an entire community based learning approach that encourages users to create their own unique programs and share them with others.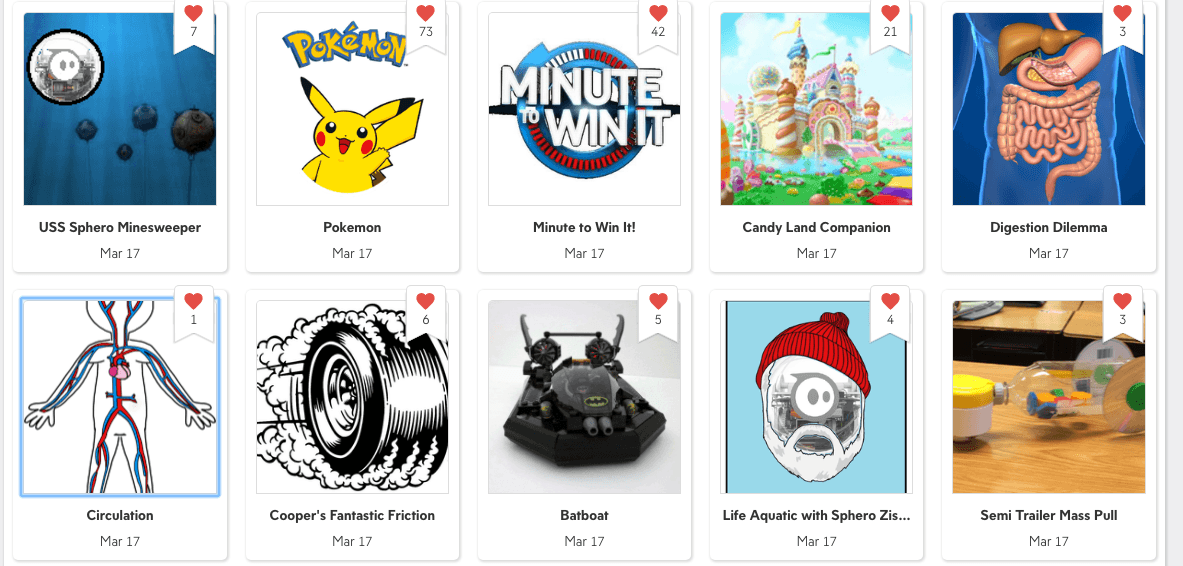 This collaborative environment helps kids at all levels, because it means there are always new activities and new content to explore. A few of our favorites include a martian attack math game, an updated version of the game "Operation" which is pretty funny and even a World Cup Soccer simulation for my soccer obsessed son.
As my kids see what others are doing within the Sphero Edu community they are constantly inspired to stretch their imaginations and test their capabilities.
Sphero Edu along with its SPRK+ robot has taken STEAM education beyond code and turned it into an entire kid driven educational movement.
This video gives you a quick peak what you can use it for.
Join in The Fun
Steve Jobs once said, "Everybody in this country should learn to program a computer, because it teaches you how to think."
This has never been more true than for our generation of kids. Their potential is limitless! But they need to be given the right tools to help them truly explore what they can do.
If you want to open this door to the future for your kids, the Sphero SPRK+ Robot is available online at the Sphero Store. Once you've gotten your own little whizzing orb of wonder, you can download the Spehro Edu app for free in the App Store for iOS devices and Play Store for Android phones and tablets.
I am excited to share that YOU have a chance to win a Sphero for you and your kids! It's easy! All you have to do is head over to the Sphero site with your kids and then come back here and comment which activity your kids want to try first!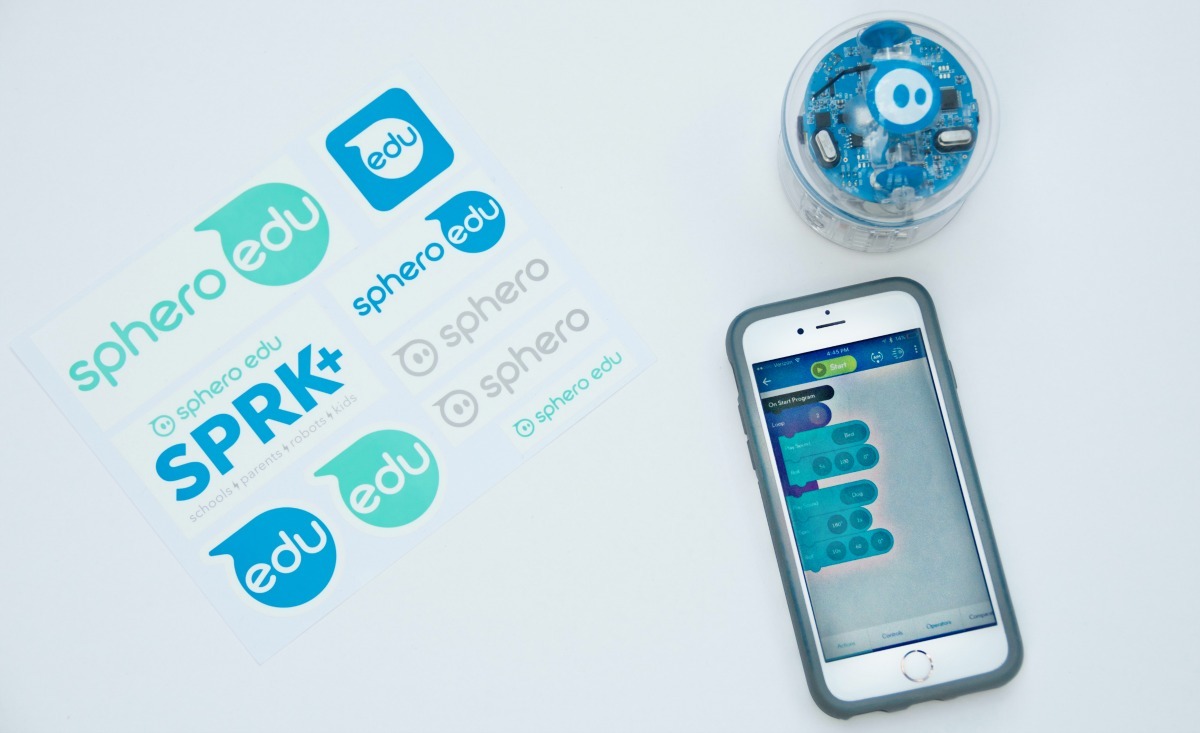 For More Information on Sphero Edu and STEAM Education:
Website: http://www.sphero.com/
Facebook: https://www.facebook.com/GoSphero
Twitter:twitter.com/spheroedu
Instagram: https://instagram.com/GoSphero
Pinterest: https://www.pinterest.com/sphero/pins/
YouTube: https://www.youtube.com/user/gosphero
This is a sponsored conversation written by me on behalf of Sphero. The opinions and text are all mine.