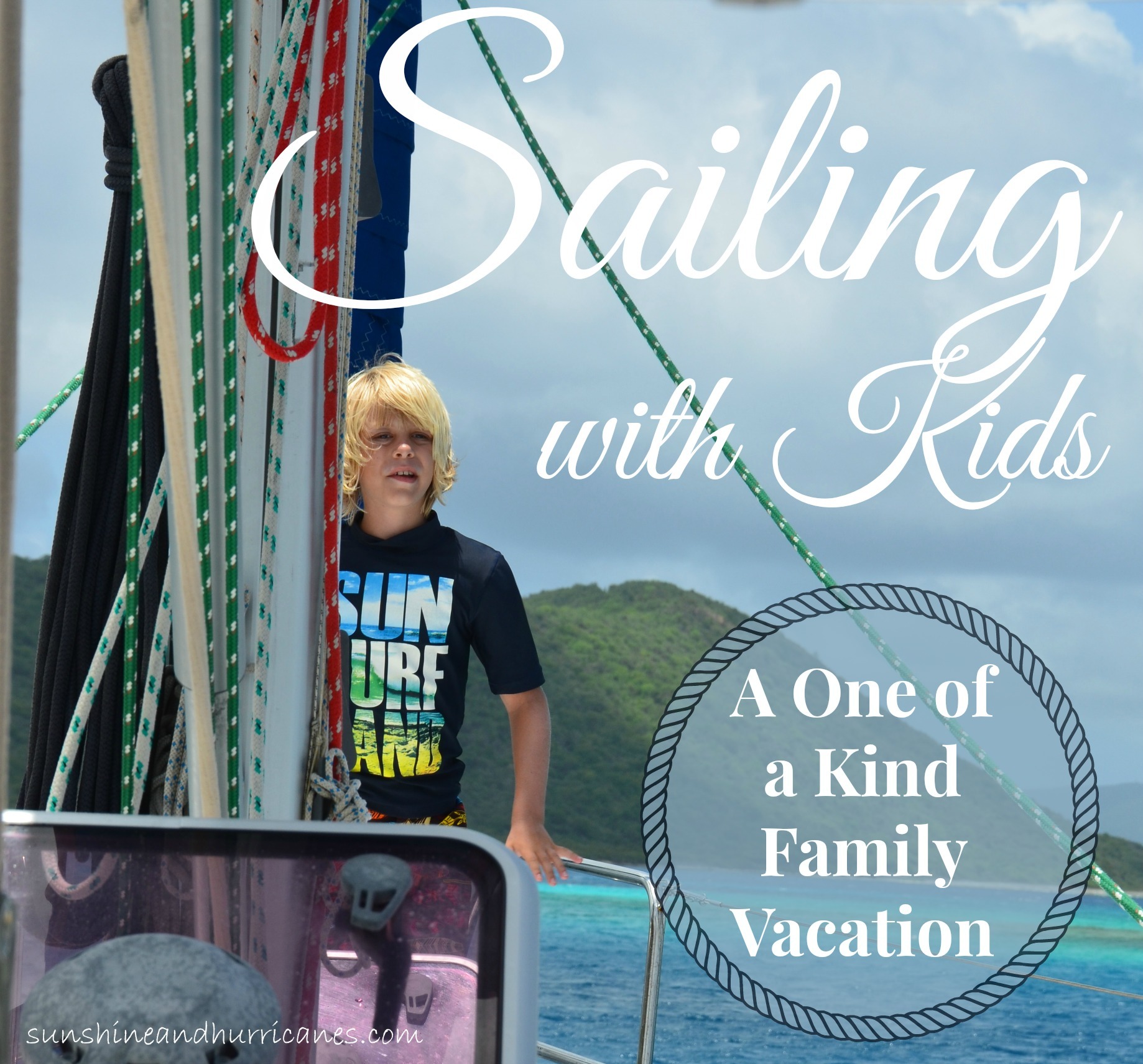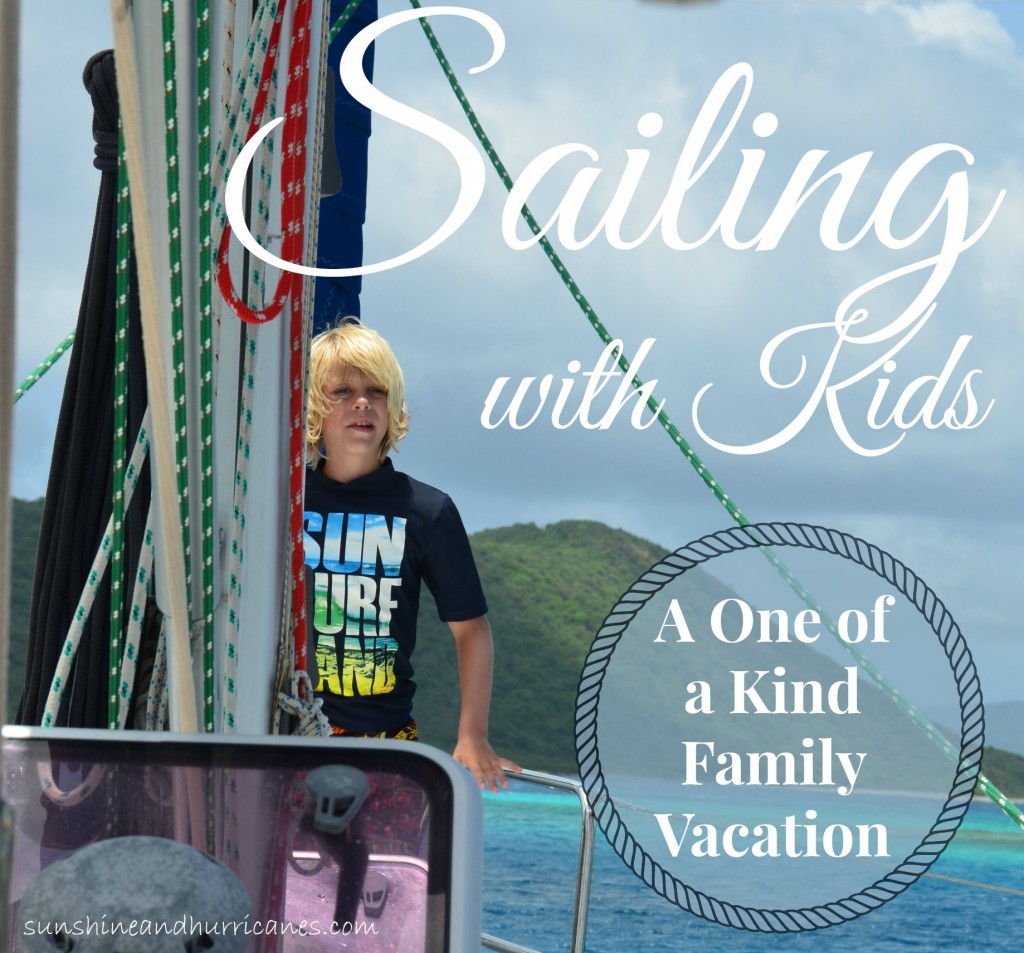 Sailing with Kids
(A One of Kind Family Vacation)
For many parents, when they dream of sailing peacefully off into the sunset, the kids are probably not on board the boat. However, that is exactly what happened to my husband and I when we planned a summer vacation chartering in the British Virgin Islands. Over eleven years ago, we had gotten engaged as we floated along in the aqua blue Caribbean waters amid the lush islands in this paradise commonly referred to as the "sailing capital of the world." With our ten-year anniversary approaching, we couldn't think of a better way to celebrate than creating new memories with our children in the place where our family began.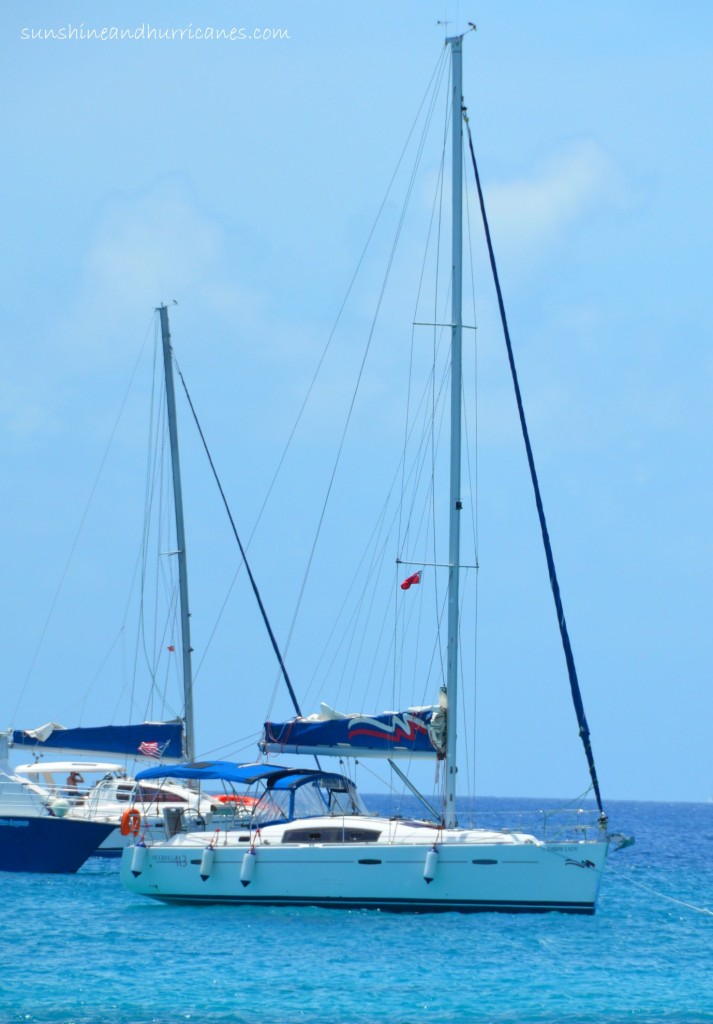 The idea was first sparked during our original voyage. Initially, we had been surprised by how many families with young kids we encountered. Quite a few were traveling together, having met in the BVI on prior trips and then coordinating their returns together year after year. However, as we experienced all the BVI had to offer the family appeal became evident. This easy to navigate natural playground with it's protected waters, year round pleasant temperatures and tranquil uncommercialized setting is rare find for family destinations today.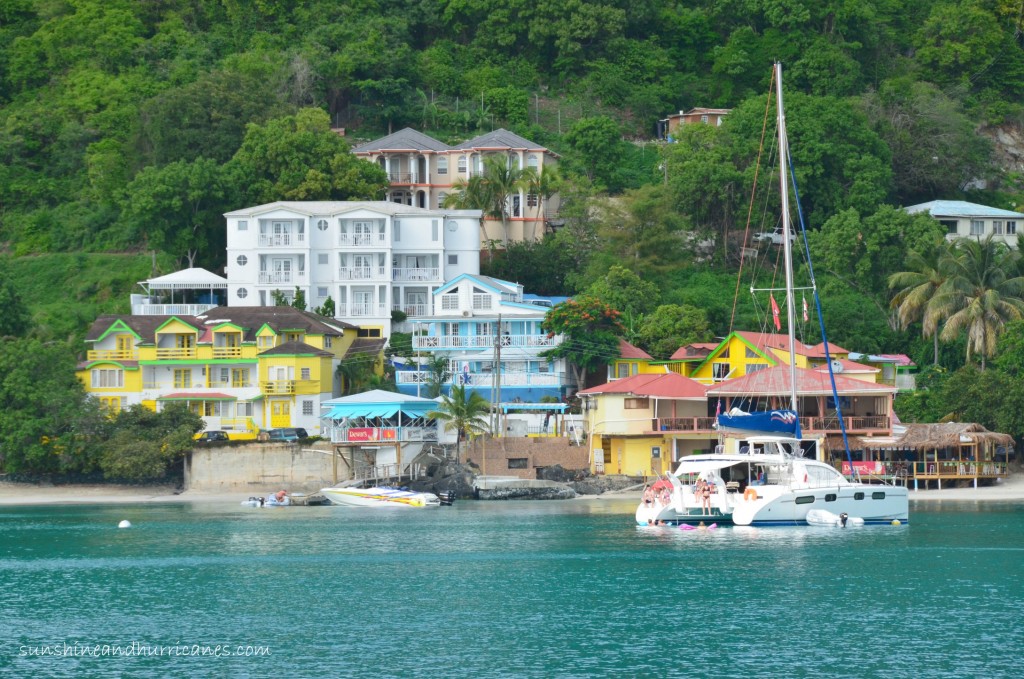 Of the BVI's forty plus islands, Ten to twelve make-up the majority of itineraries, each with its own personality and landscape. Tortola is the largest and where most of the chartering companies are located, the Moorings and Sunsail being two of the most reputable. Typically, people will arrive at the marina, quickly provision at the nearby grocery store, and the head out the same day to one of the closer islands like Norman or Peter. Once you pull into an island's protected bay, grab a mooring ball or drop anchor. Then it's up to you to decide whether you want to dinghy into the beach for awhile or go explore any number of the sought after snorkeling spots. We were concerned our kids would be hesitant about snorkeling in the deeper water. However, on most days you can see all the way to the bottom and having practiced in the pool at home they were already comfortable in all the gear. They jumped right in and immediately started excitedly pointing out brightly colored tropical fish and other sea creatures. Ultimately, Getting them out was a far bigger problem than getting them in.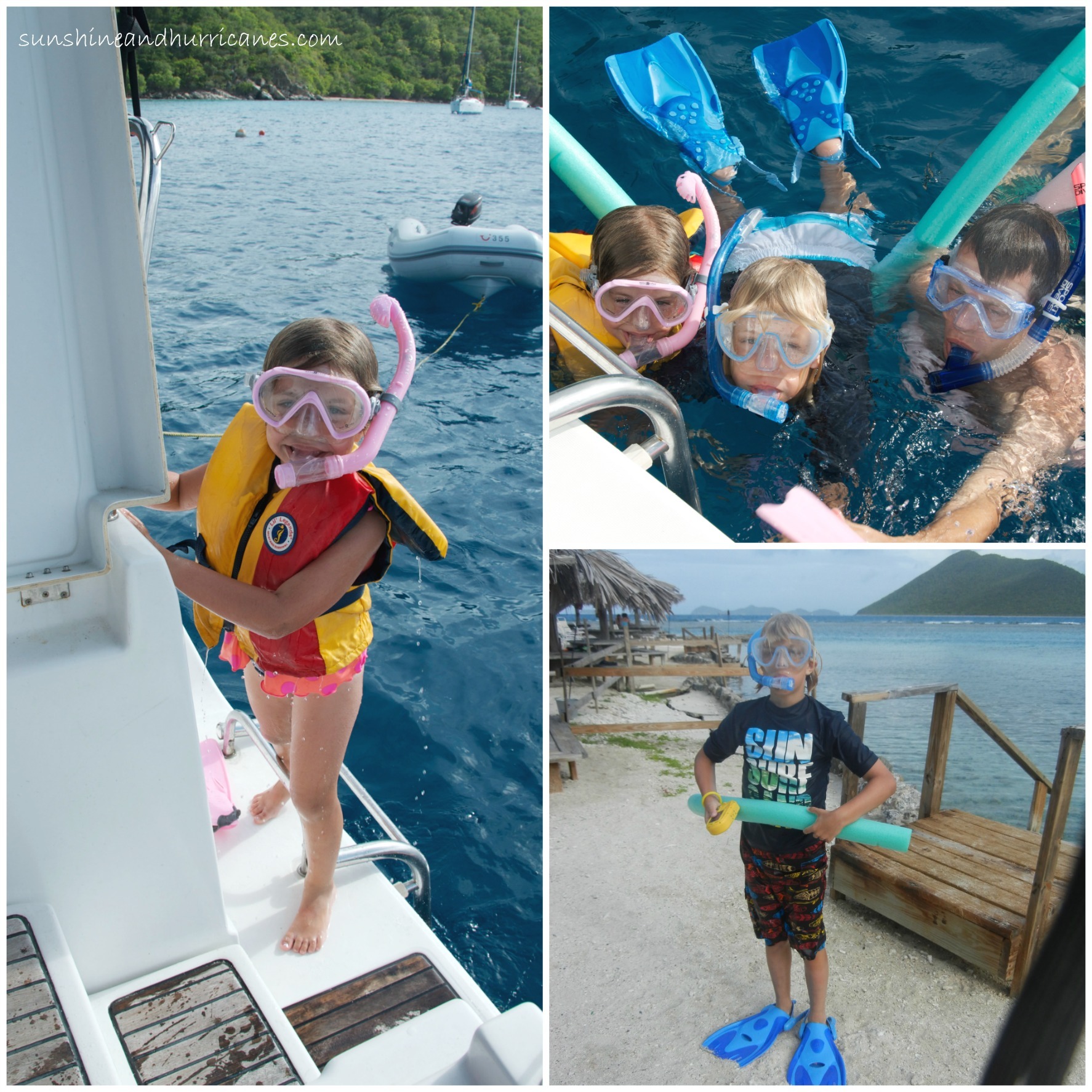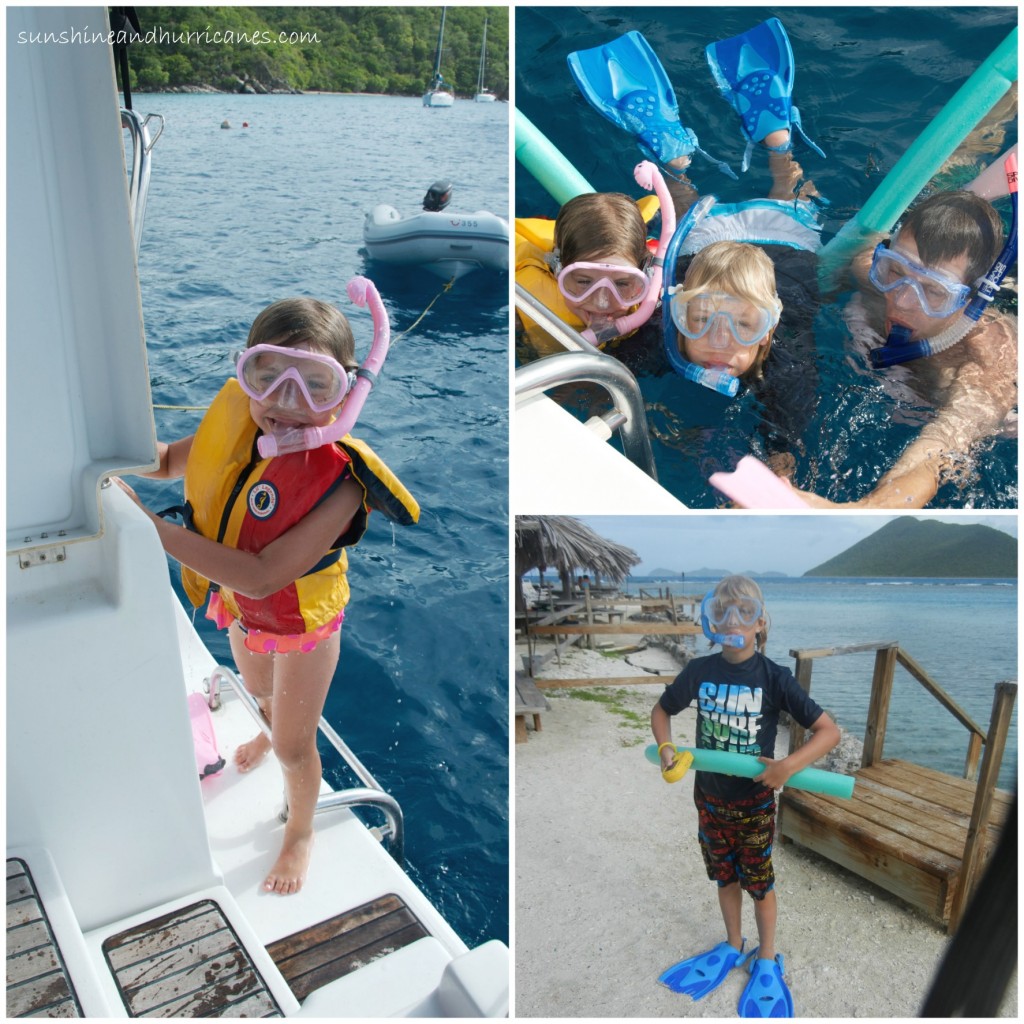 In the evenings, you can go into the island for dinner at one of the beach-front restaurants or all the boats have fully equipped kitchens. For the most part, we chose the more budget friendly option to cook onboard, enjoying a meal under the stars and a few games of cards before turning in for the night. All the sun, swimming and fresh air takes its toll and we were almost always all in bed by 9. The next morning we would wake up with the sun, prepare a quick breakfast and continue on our island hopping explorations.
As we began planning our vacation, my husband and I discovered that living in Florida made it an even more attractive proposition. Our school calendar with it's early summer vacation relative to the rest of the country, allowed us to travel at an off-peak time when charter costs can be discounted by 50% or more. Since my husband is a lifelong sailor, we opted for a three cabin sailboat that he captained himself. This option can run as low as $2350 (before insurance and taxes) per week in the summer versus almost $6,000 during high season. For those who have never been more than a passenger on a boat, charter companies offer crewed yachts with a captain and even a chef. A 46ft catamaran with a crew can be as little as $5500 per week in the summer or early fall and accommodate between 6-8 people (so two families could travel together making it more economical). During the most popular chartering months, this same boat would be over $13,000.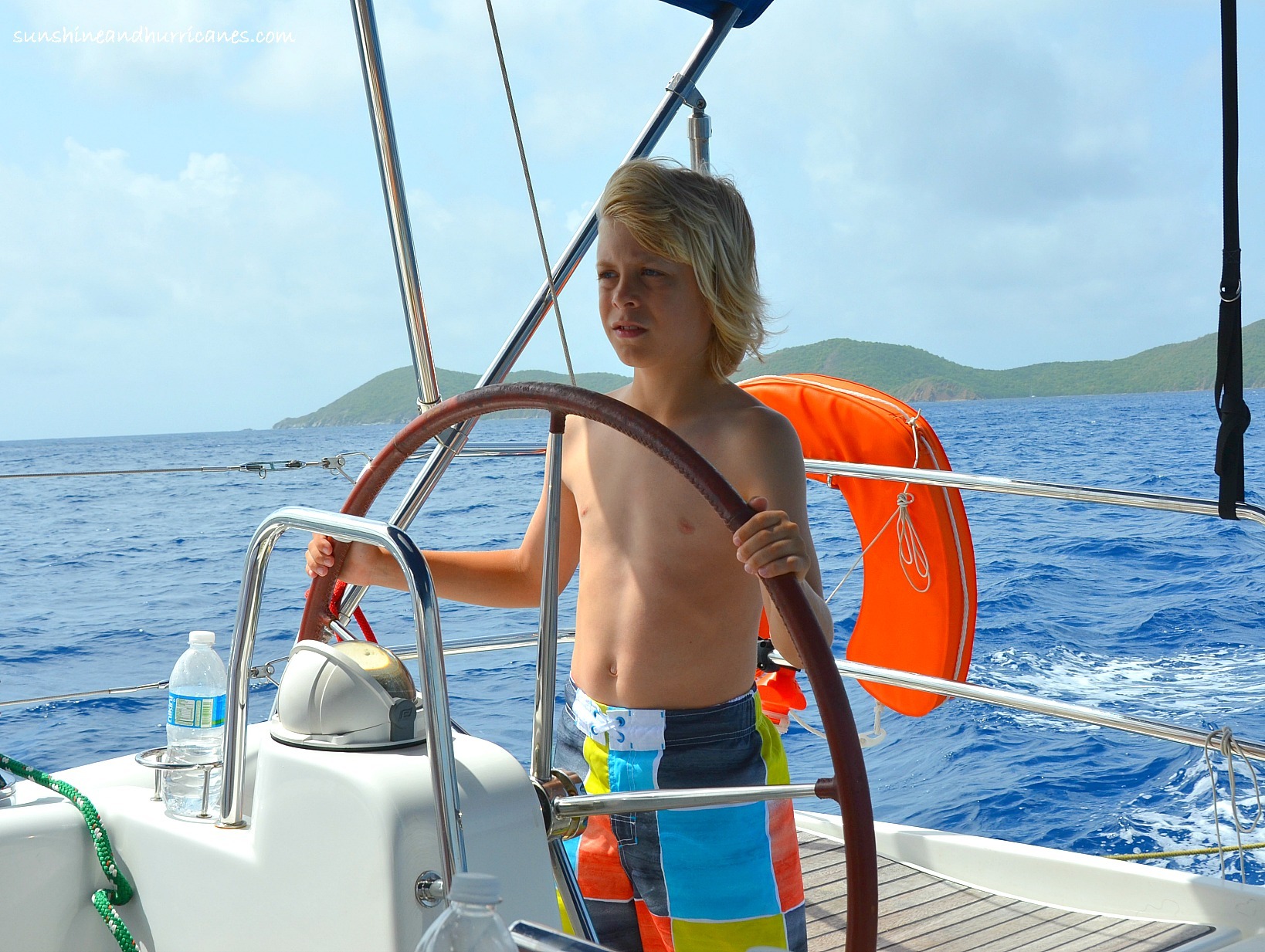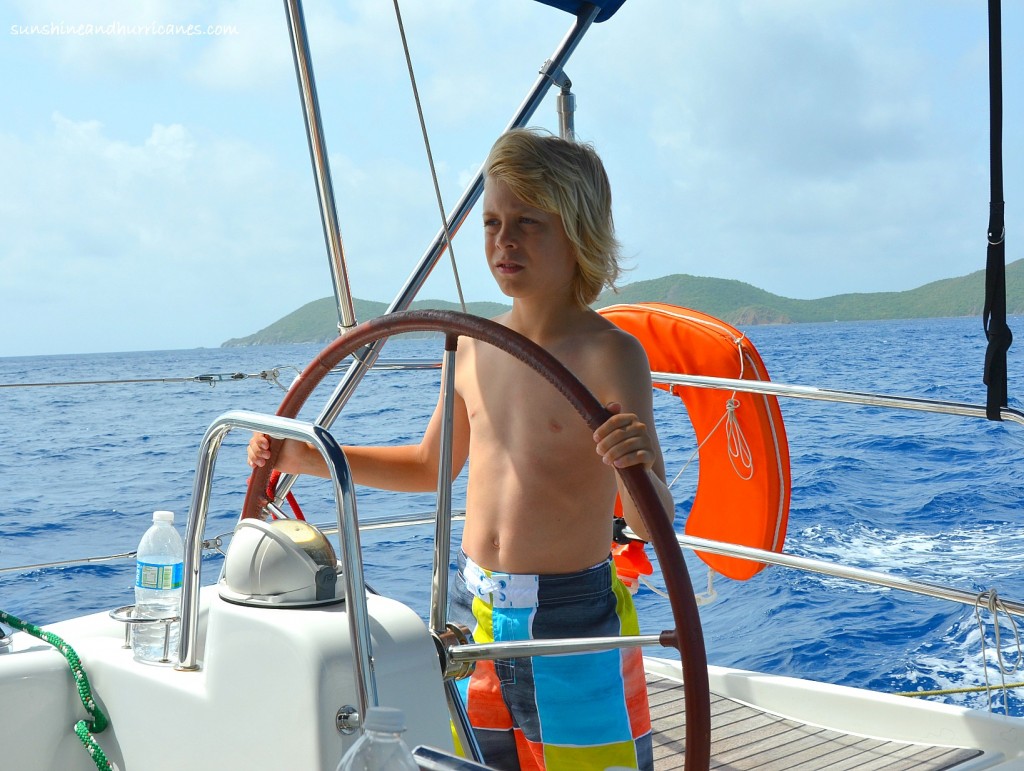 Another cost saver for us was our proximity to the BVI. Although there are no direct flights between the BVI and Florida, round-trip flights from Miami to St. Thomas can be found for extremely reasonable prices. We purchased ours for less than $200 per person. From St. Thomas, a fifty-minute ride on a fast ferry will get you to Tortola. To avoid extra lodging fees, time your flight into St. Thomas so you can catch the ferry on the same day. Most chartering companies will arrange the full set of transfers required to get you from the airport to the marina where your boat will be waiting.
Sailing with kids is definitely an unconventional trip, and not for everyone, but for families living in South Florida, many of whom are passionate boaters and ocean lovers, it may be a novel vacation idea to consider. Our kids are already asking when we'll be setting sail again.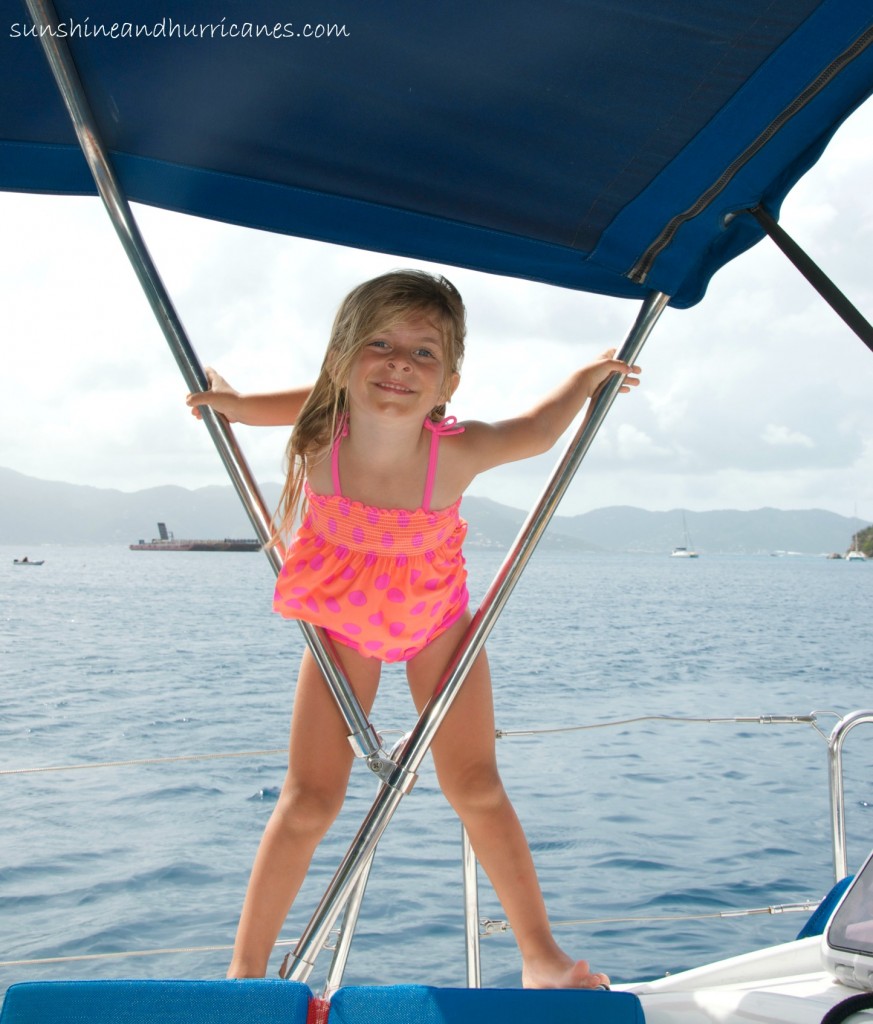 Know Before You Go:
The British Virgin Islands are part of the United Kingdom and therefore passports are required.
Chartering companies will provide lifejackets, sknorkeling gear and other boating essentials. However, it can be worthwhile to purchase and bring your own snorkeling masks, especially for the kids, to ensure proper fit.
Don't overpack. You will spend the majority of your time in swimsuits or shorts and t-shirts. Take out half the clothes and shoes and throw in two extra bottles of sunscreen instead.
Turn off your cellphones. You will be charged international or roaming rates, which add up fast especially for texts. If you really can't go without, then contact your provider for special travel plans while you're away.