Raising Kids Who Love to Read – Disney Story Central App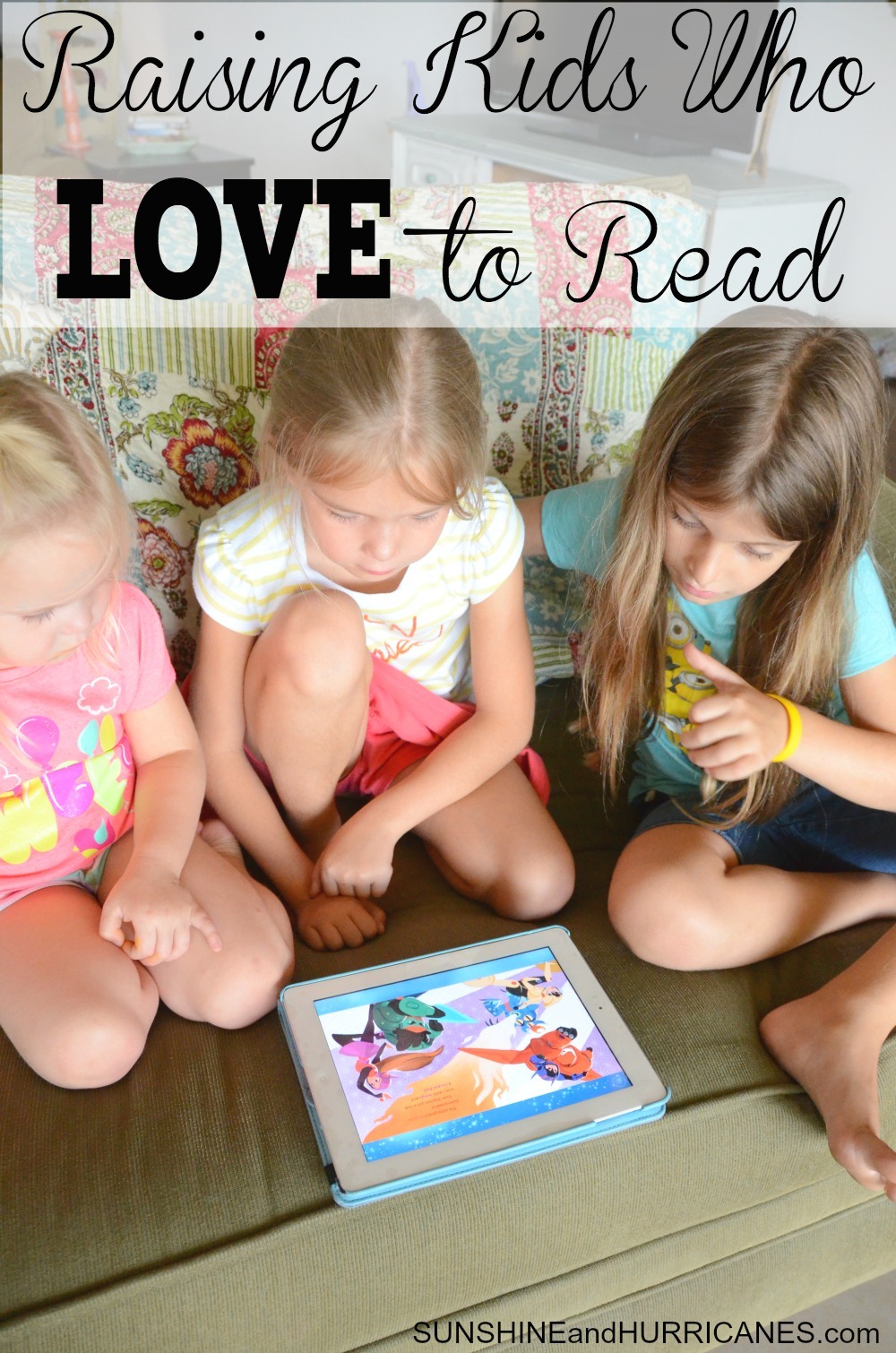 Michelle and I are both HUGE readers. We are always exchanging our favorite reads and talking about what books we want to read next. Last year, we even formed a book club to help carve out time in our busy lives to support our passion. This is why as moms, it is important to both of us that our children develop their own passion for reading.
I recently discovered Disney's Story Central and after we downloaded the app to our iPad my daughter immediately sat down and read a half dozen books in an hour. I knew we'd found a winner! She actually squealed with excitement when she discovered there were books from the latest Cinderella movie. Plus, she found many of her other favorite characters too like Anna and Elsa from Frozen and Sofia the First.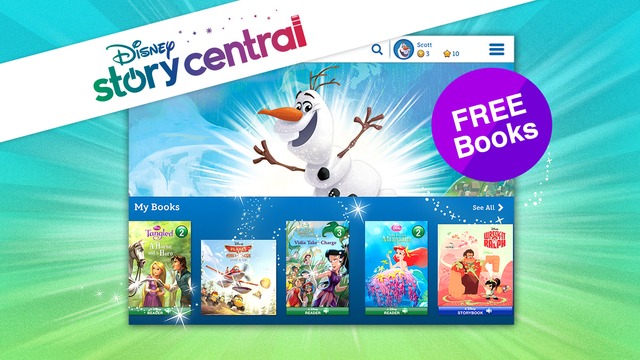 Of course, we couldn't wait to share our new find with friends, and so the next time we got together with Michelle and her kids, we told them all about Disney Story Central and our three girls spent half the afternoon reading books together on the app. One of their favorites was a Big Hero Six digital book.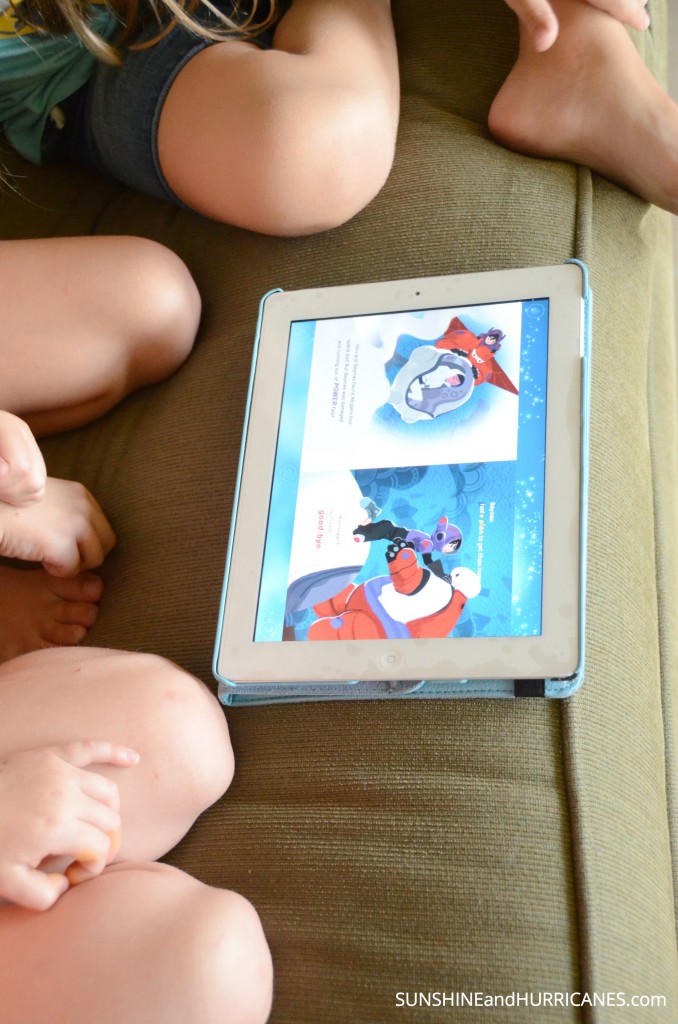 It shouldn't be surprising that Disney Story Central would appeal to our Disney loving kiddos. It has the largest collection of Disney digital stories with hundreds of titles featuring all the Disney characters that kids know and love. If you have multiple children in your family who will be using the app, there is a variety of content for pre-readers, speed readers and everything in between. You can even create customizable bookshelves for each child's selection with a Disney character avatar they select, which will also provide personalized reading recommendations.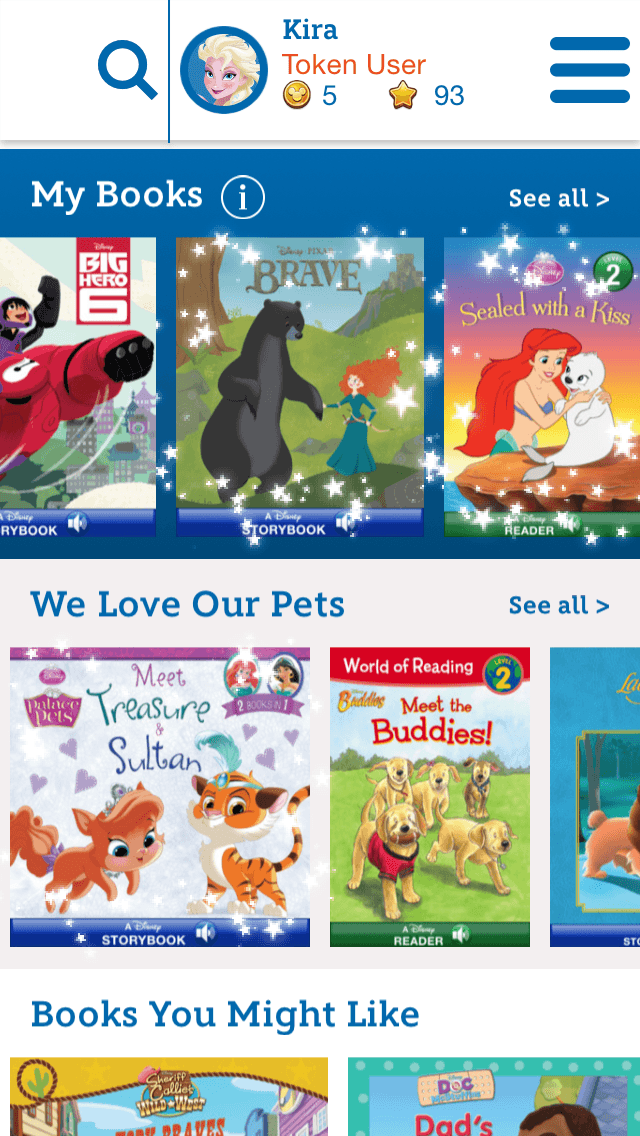 My daughter liked the "Browse By Character" feature that allowed her to easily find books with all her favorite characters. But, by far, her favorite part about the app was that she could earn stars, trophies and even special badges as she read more books. She's a pretty competitive little thing, and her desire to reach the next level and earn a new reward was VERY motivating. She couldn't wait to come show me each time she'd accomplished something new in the app.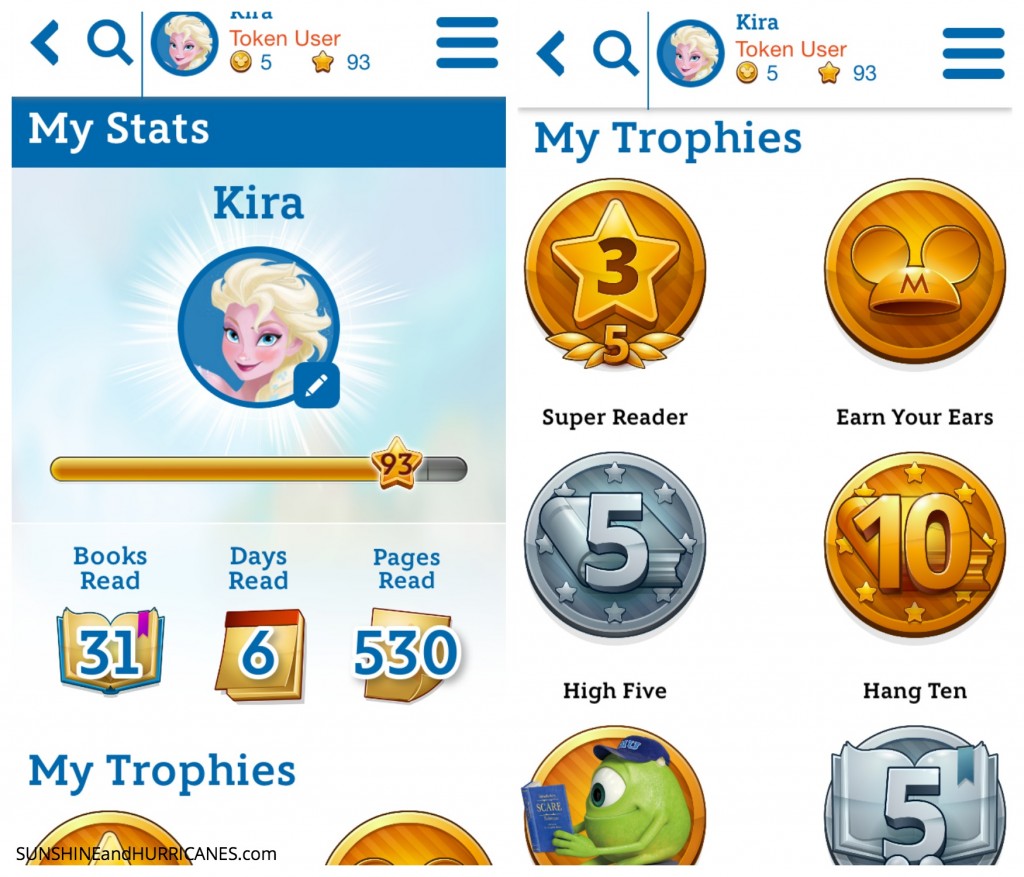 There are two ways to access books on Disney Story Central; you can either sign-up for an annual subscription at $7.99 a month or select a-la-carte options, using Disney Book Tokens.
The subscription service gives kids unlimited access to Disney Story Central's expansive library of books
The tokens work like currency with each token being worth one book download
Also, now that it is is summer, we definitely don't want our kids to fall into the summer slide and lose some of those reading skills they've worked so hard on all school year. Once you have the app, your kids will be eligible to participate in Disney Story Central's 'Mid-Summer Light Reads' Campaign. The program promotes weekly Disney reading themes and gives young readers a chance to earn badges and unlock free books. There is even a sweepstakes you can enter! The campaign launches on June 11 and will run through August 13.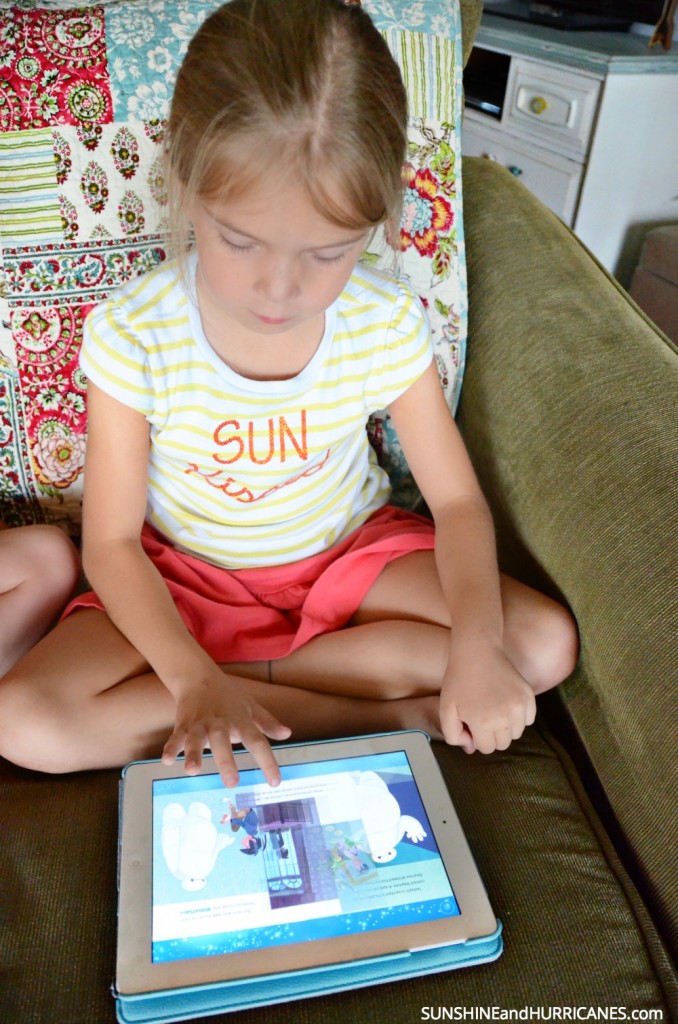 Overall, I loved that Disney Story Central is designed to support parents in their efforts to encourage kids to develop a lifetime love of reading. The cross-platform experience is available via iPhone and iPad app, tablet-optimized website and Video on Demand (AT&T U-Verse) making it accessible at home and on the go. This makes it a GREAT option for educational entertainment when traveling with kids.
To learn more about this new reading tool for your family visit the Disney Story Central website or head right on over and download the app in the iTunes store.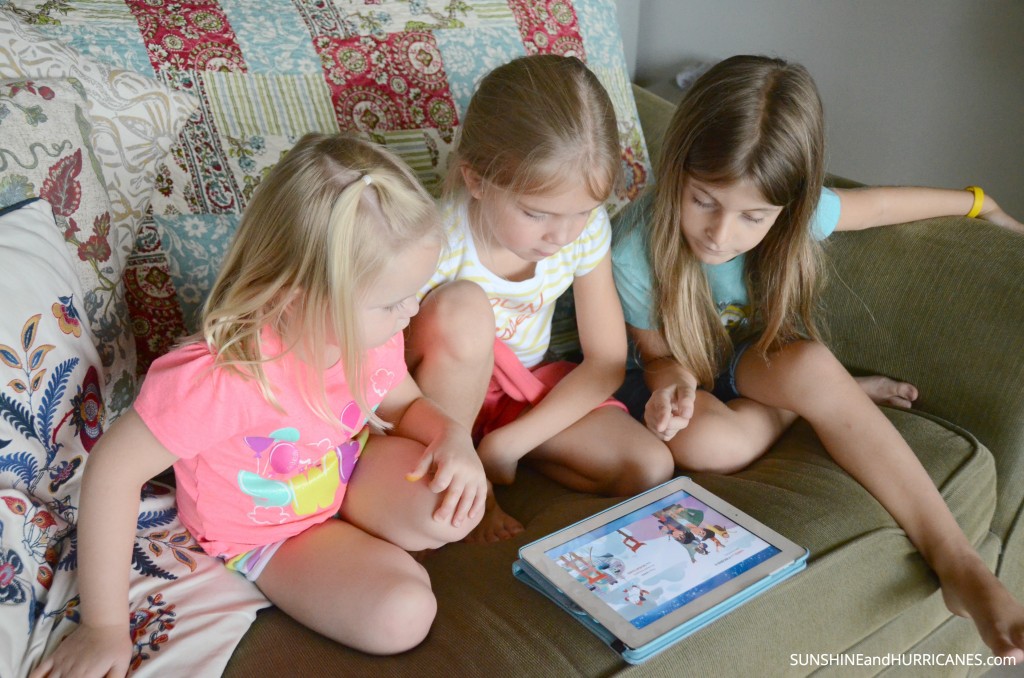 I was selected for this opportunity as a member of Clever Girls and the content and opinions expressed here are all my own.