Summer is here and it's time for lazy days by the pool and we've got the absolute perfect idea for keeping kids, and adults, fueled up and ready for action! Our Pool Party Snack Mix is so easy to create and the yummiest blend of sweet and salty flavors. Toss it all in a bucket and you've got a cute, fun way to keep everyone satisfied in between cannonballs!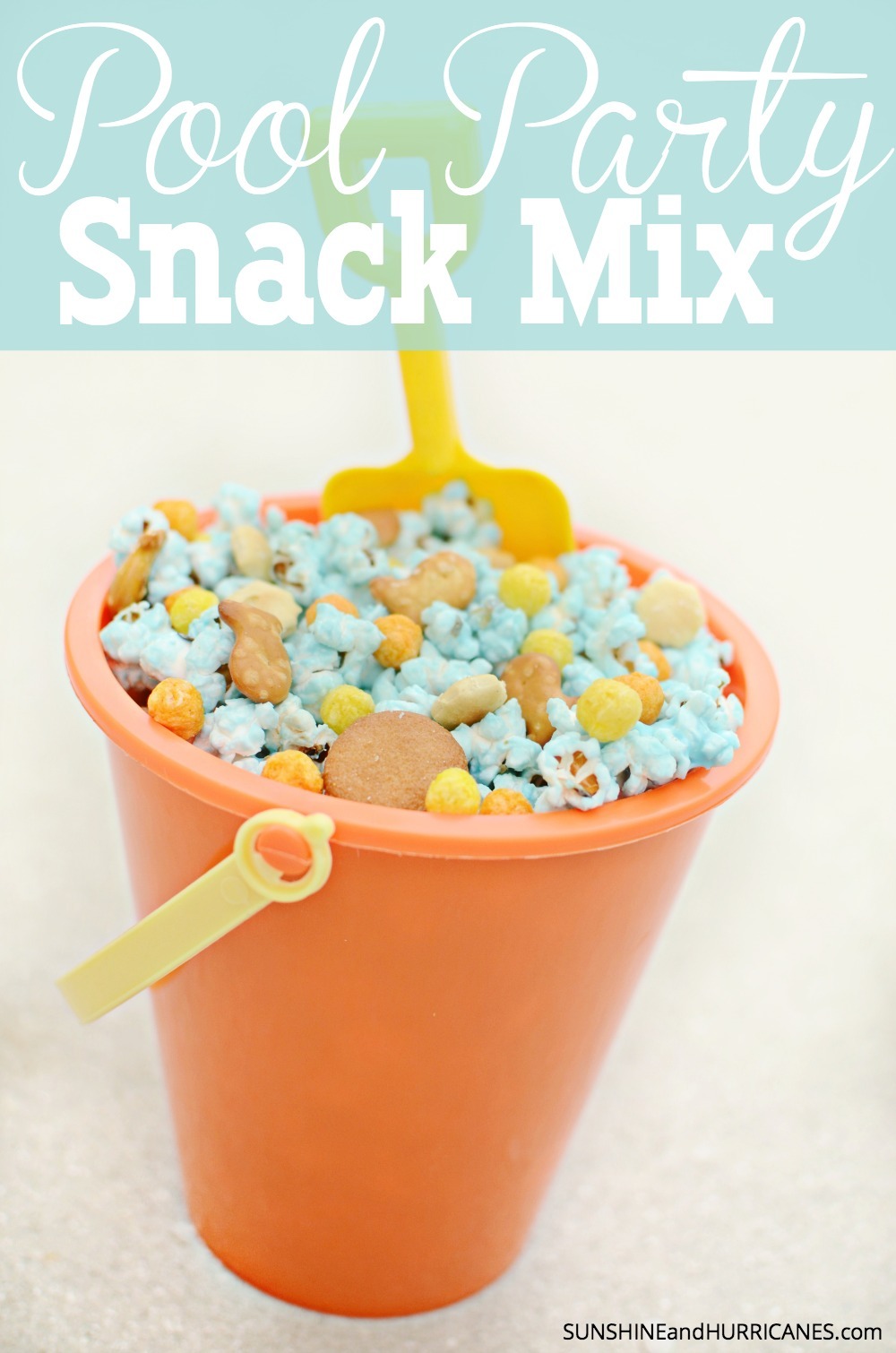 Pool Party Snack Mix Ingredients
Popcorn, we love to use fresh air popped, so delicious in this! Be sure not to add salt or butter!
Blue Chocolate Melts : this is to color the popcorn and create a water effect in your mix
Pretzel Flavored Goldfish
Oyster Crackers
Mini Vanilla Wafers
Trix Cereal (orange and yellow puffs only)- great way to get the kiddos involved, have them sort the cereal by color, a good way to sneak in some fine motor practice and sorting is a fantastic pre-math skill for younger kiddos.
To create the colored popcorn, take your fresh, cooled air popped corn, place in a large mixing bowl. According to the package instructions, melt the light blue candy wafers until smooth, pour all over the popped corn & immediately begin mixing well with a large spoon. TIP: I like to coat a large plastic spoon with a bit of cooking spray before mixing; it helps keep the melted chocolate from sticking to the spoon.
Pour colored popcorn onto wax paper and allow to set. Depending on the humidity where you are, this can take anywhere from 20 minutes to an hour. If I'm having a crowd over, I generally prep the popcorn the night before and store in an airtight container until I'm ready to use it.
To create a unique display, use clean sand buckets to display your snack mix or these fun mini buckets and shovels as a party favor, filled with your deliciously simple mix! I love the favor idea, especially adding the kids names with stickers, vinyl, or even paint pens.
We're all about simple entertaining and we'd love to hear your best tips for keeping everyone fed and fueled for fun! Be sure to tell us about your easy snack ideas in the comments!
If you liked this post, we've got some other ones we think you should check out too: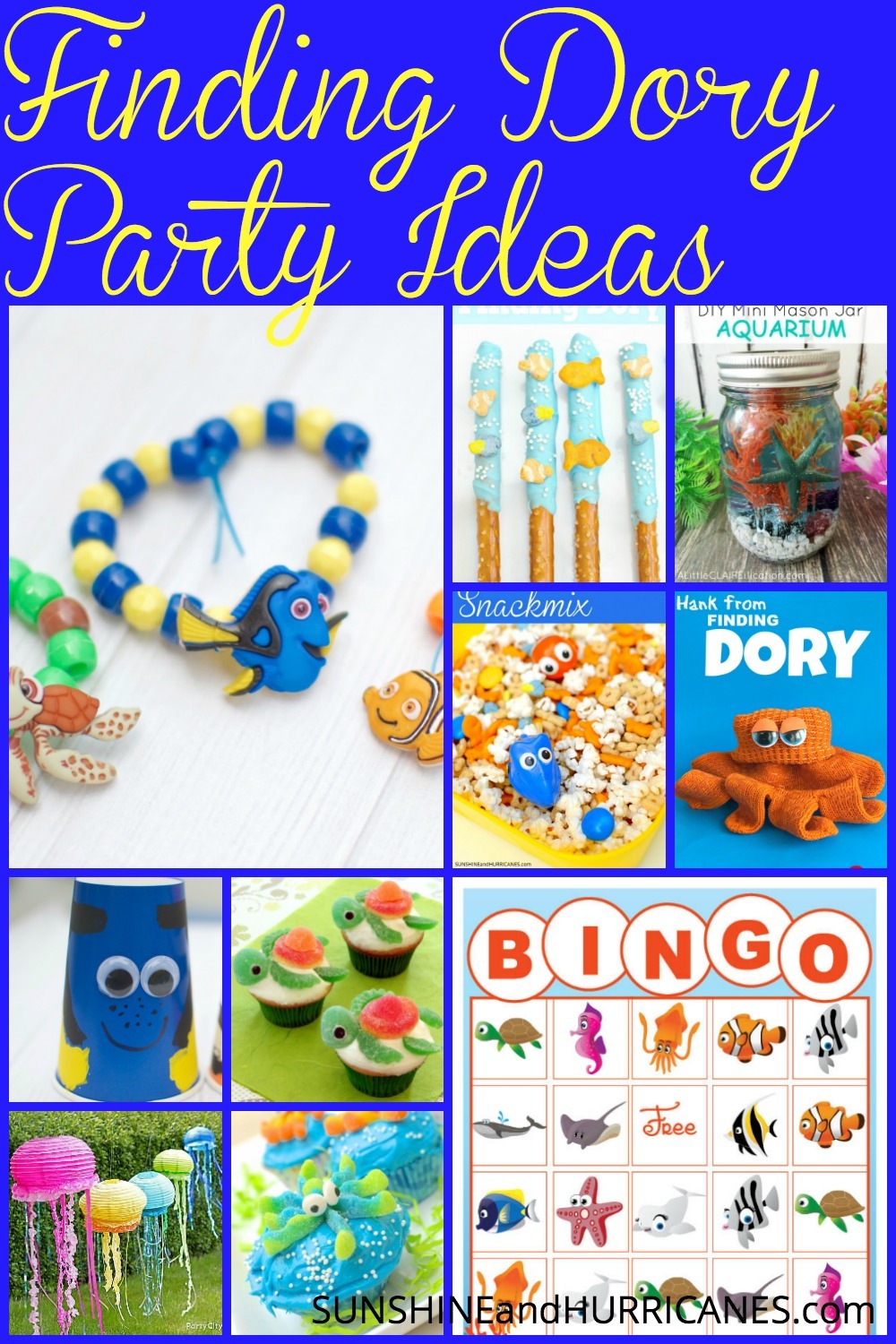 10 Alternatives to Birthday Party Goody Bags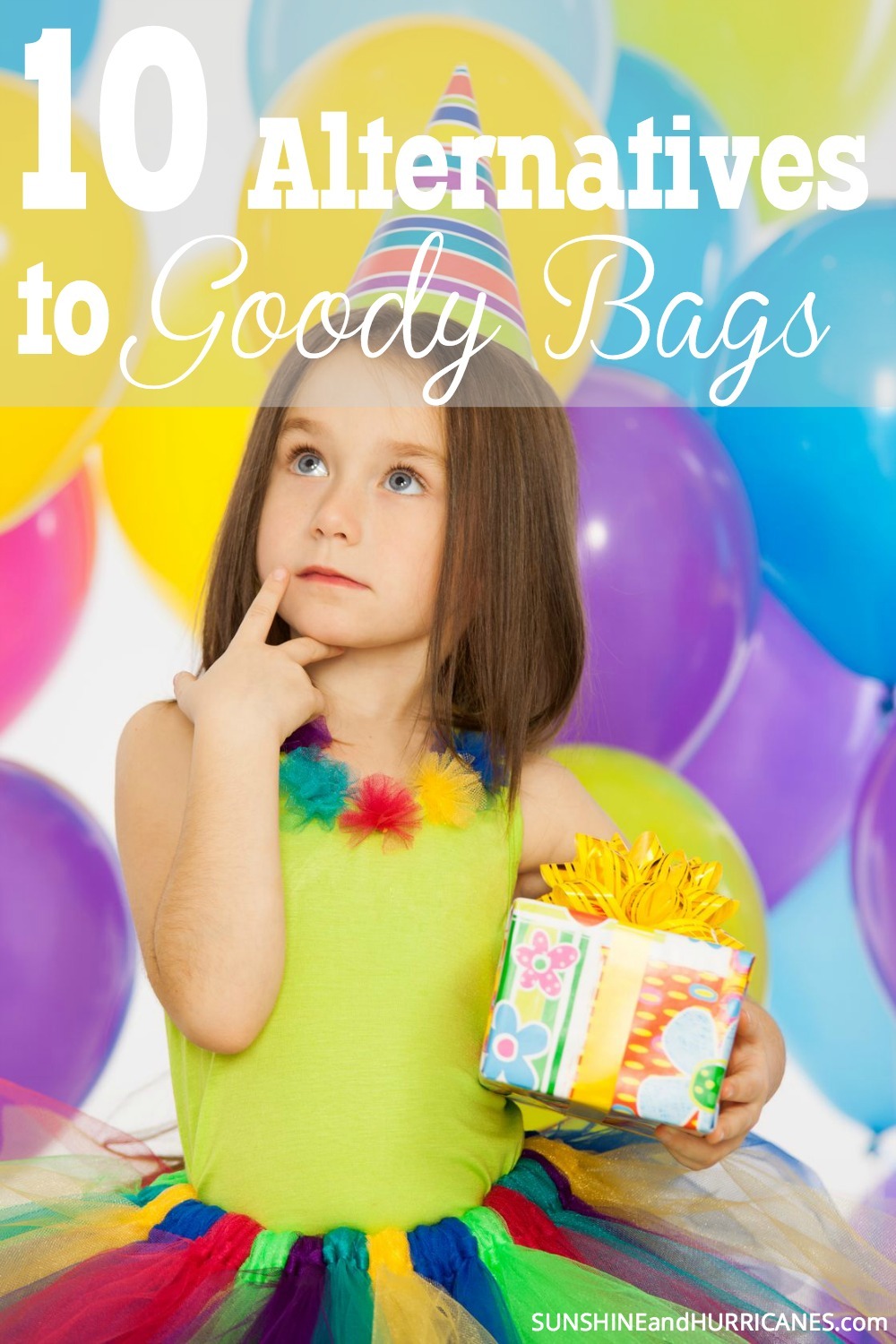 What else would you included in our Pool Party Snack Mix?