Inside:FREE New Years Eve Printables – fun ways to ring in the New Year as a family
10…9….8….7….6….
Counting down to New Year's Eve isn't quite the party it used to be before having kids. Now we have discovered the joys of staying in, instead of staying up late and the fun of mocktails, pizza and popcorn, instead of champagne and fancy dinners.
If you are looking for some ways to celebrate as a family this New Year's Eve, look no further than this round-up of FREE New Years Eve Printables to get your party started. You can make your own funny photo booth with props at home taking selfies with your smartphone, reflect on the year gone by and make goals for the year ahead with some fill-in the blank questions forms and even countdown with some special treats.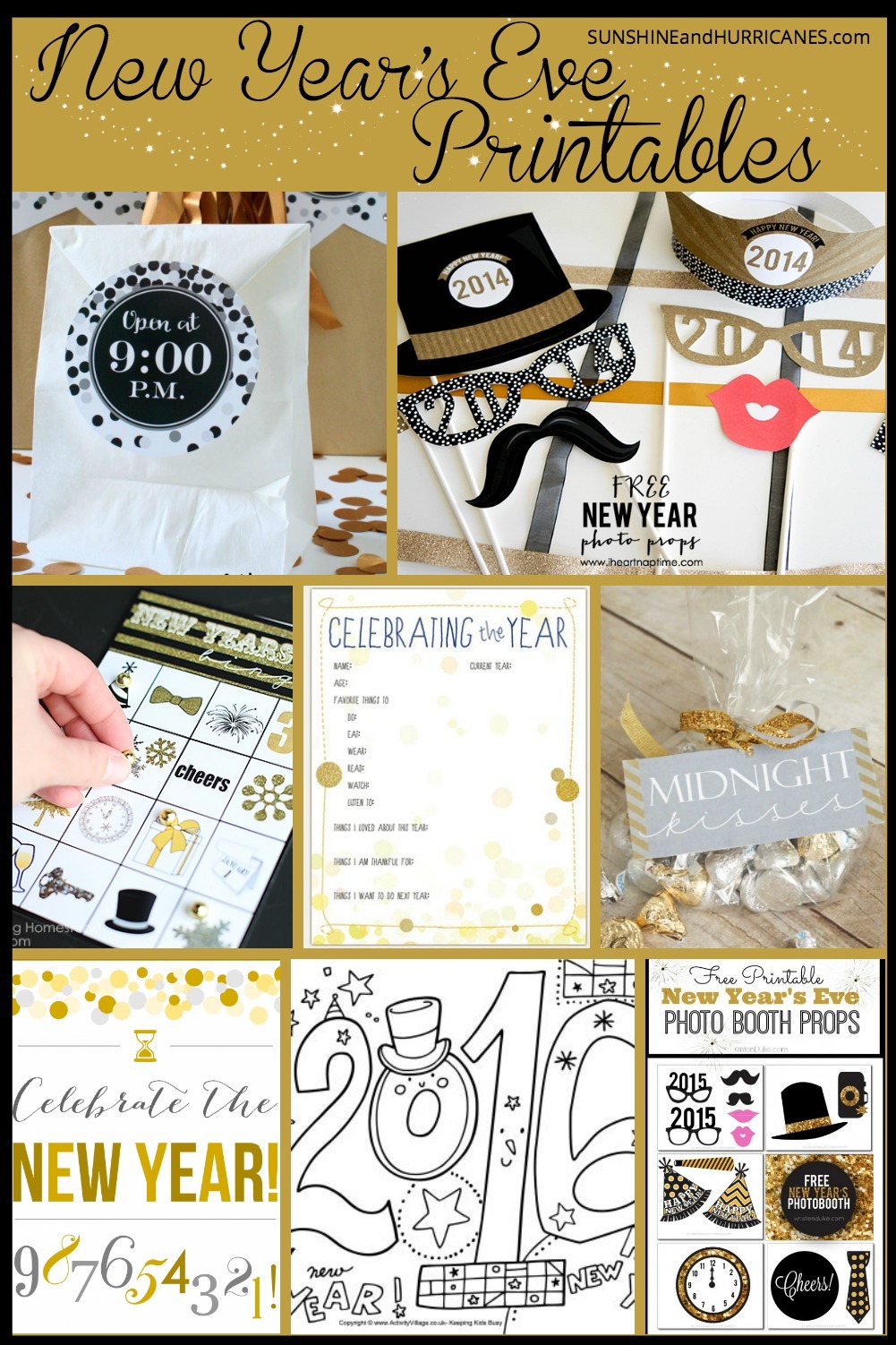 Over the years, our family has found that we really enjoy ringing in the New Year together with simple celebrations at home. We often will get all the fixings for making our own pizzas and then settle in for a night of movies and games.
I've also found some other ways to make the evening a little more festive with FREE New Years Eve printables I found online. These are some of our favorites and we thought maybe your family would enjoy them too!
New Years Eve Printables – Free Family Fun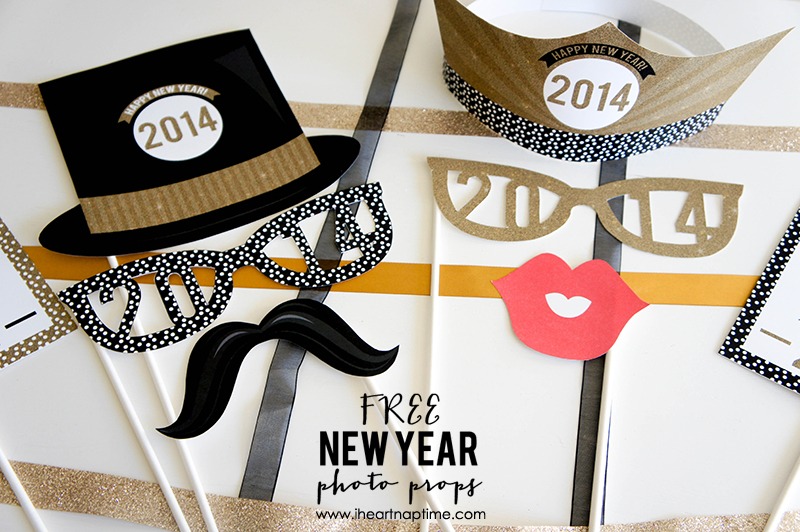 New Year's Eve Photo Booth Props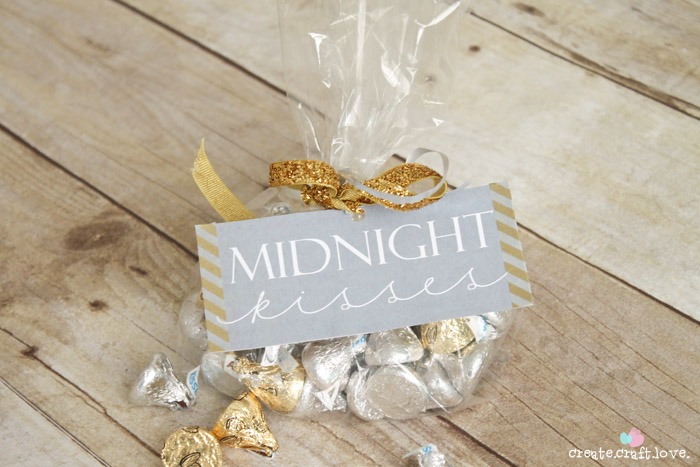 New Year's Eve Chocolate Kisses Party Favors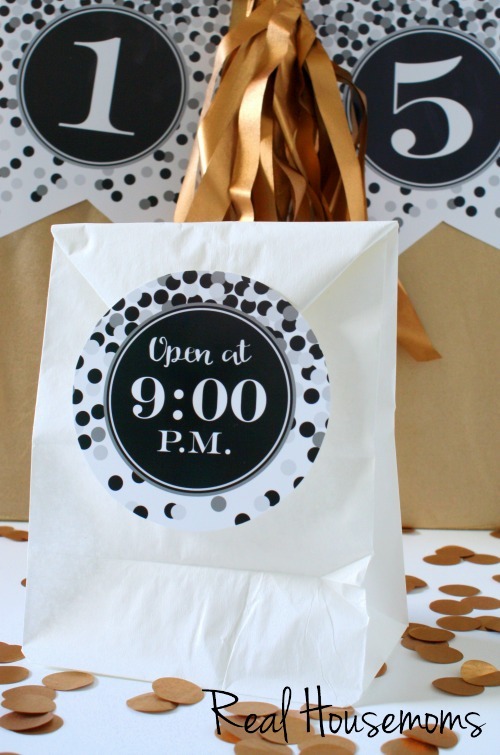 New Year's Eve Goodie Bag Countdown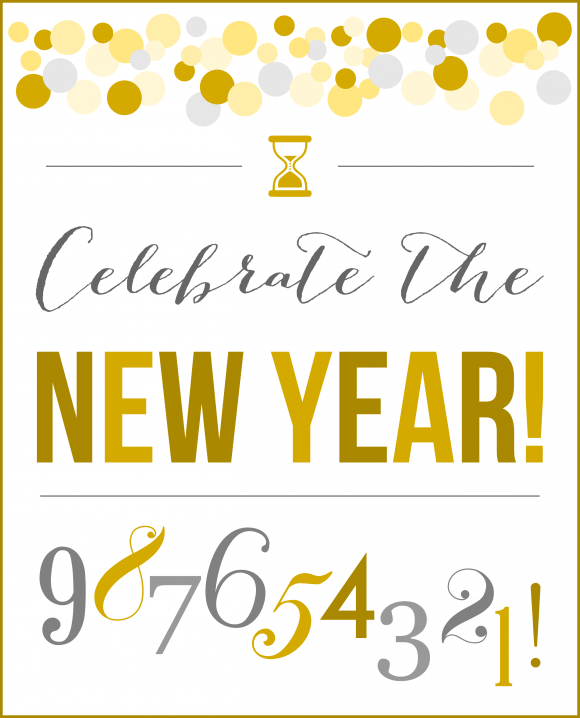 A Printable Sign and A Whole Party's Worth of Printables Fun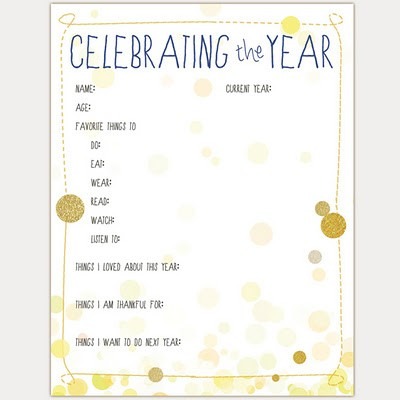 Celebrate the Year Fill-In-The Blank and Other New Year's Activities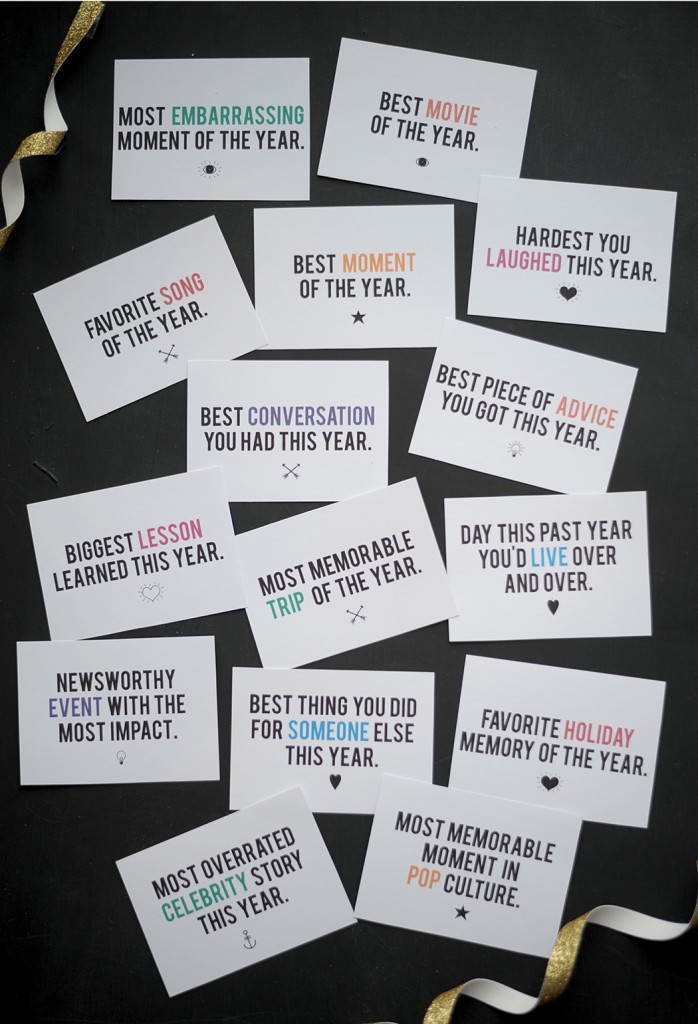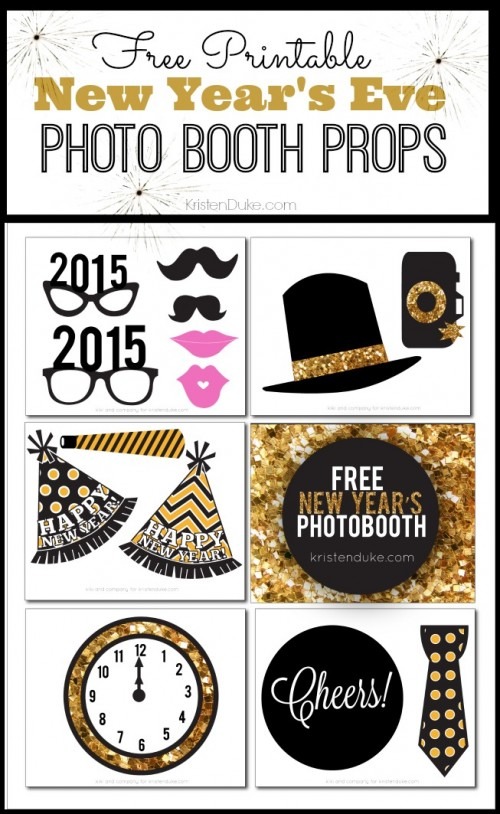 EVEN MORE Adorable New Year's Eve Photo Booth Printables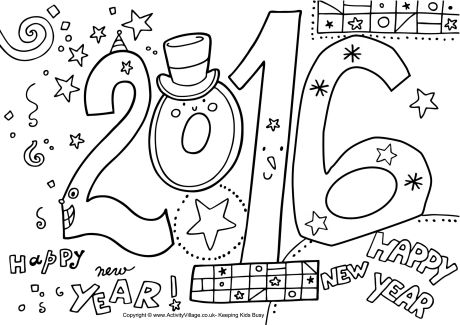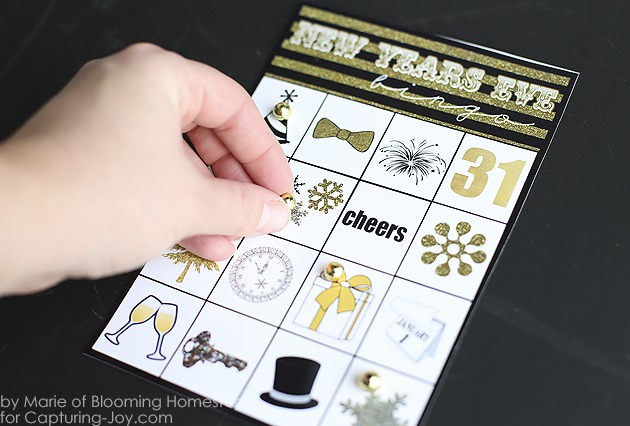 New Year's Eve Printable Bingo Game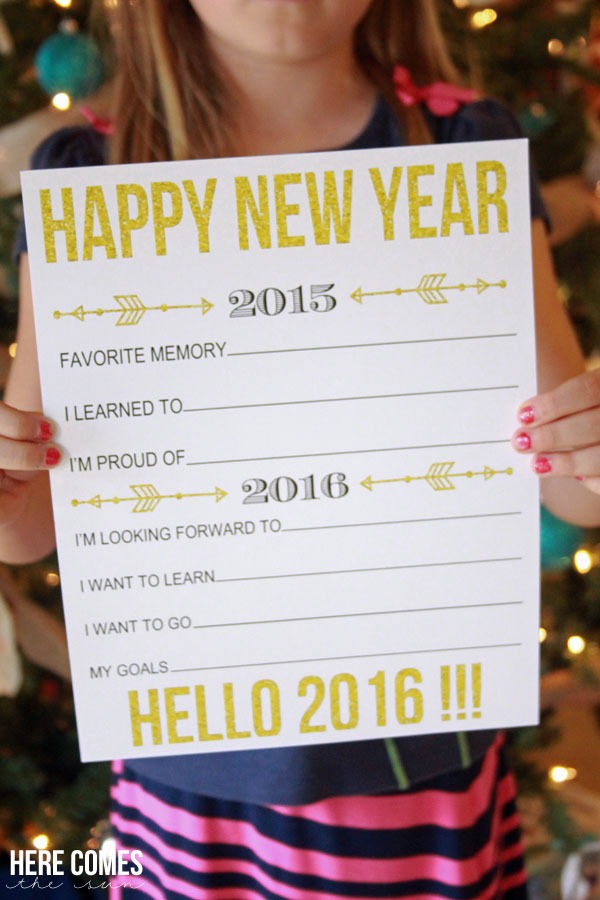 While these days, my husband and I usually fall asleep long before the big disco ball drops in Times Square, we find that we have so many more things to look forward to with each passing year. We cherish these moments with our kiddos, because we know they will be over in less than 10…9…8…7…6….. Happy New Year's!!!!!
If you have older kids and want to turn New Year's Eve into the ultimate of family game night's we've got some posts with games that are sure to be a hit for your tweens and teens!
Related:
What are your family traditions on New Years Eve???