When my daughter was little, she was a fairly easy baby and toddler. Probably because she didn't walk until she was almost 18 months and didn't really begin to talk until after she turned two.
For the better part of her first years of life, she was often content to just sit quietly watching the world around her. People were constantly praising me for how well she behaved.
But right near her third Birthday, things began to change, for the better….
In my mind, I can vividly picture the very first time my daughter decided to outright defy me. I honestly couldn't tell you what I had told her to do, but she dramatically planted her feet, glared at me and spit out some of the most shocking words I'd ever heard come out of her sweet little mouth.
I also remember that my mother happened to be with me at the time and she simply chuckled. "Looks like you've got an edgy one there. She reminds me of someone else I know."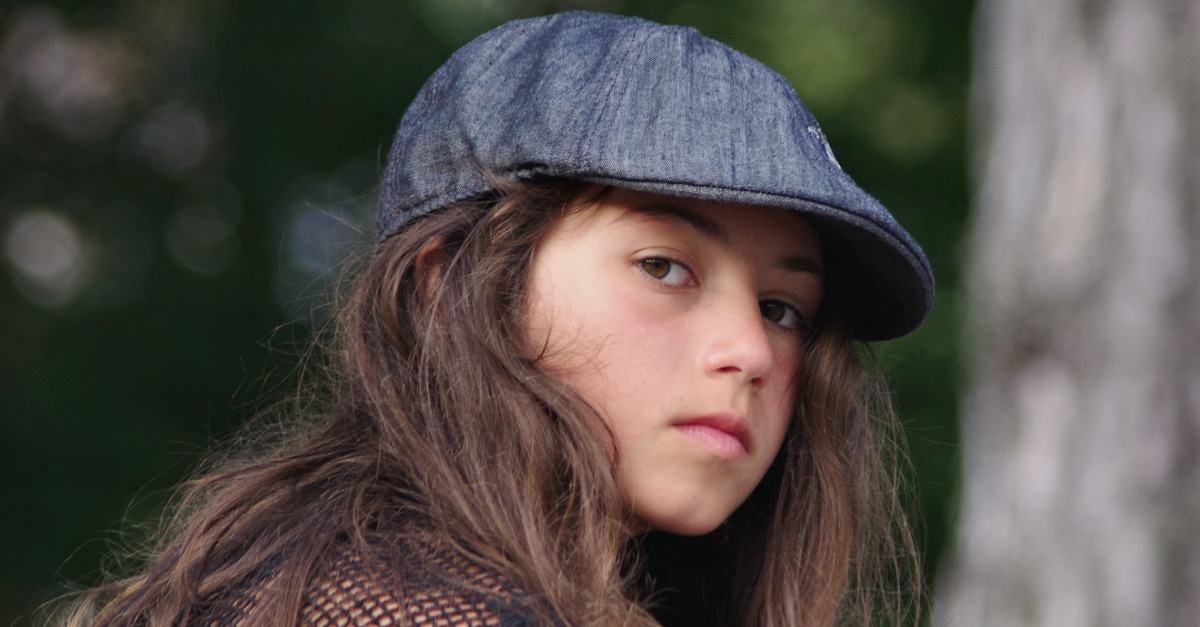 She was of course referring to me, but could have just as easily been talking about herself as well.
Edginess definitely runs in the females in our family, and I had started to worry a little that my girl had missed out on these genes.
I shouldn't have worried.
This may have been my daughter's first real demonstration of this trait, but more would follow rapidly and in abundance.
It quickly became clear to me that during those quiet early years my daughter and been conducting a thorough observation and analysis of her environment and developing some very strong opinions about who she was in relation to it all. Now, she had reached the point that she was ready to fully voice those opinions in words and actions. And boy did she ever voice them loud and clear.
Yep, without a doubt, she had inherited the "edgy" gene.
What do I mean by "edgy?
More than anything it means knowing her mind and not being afraid to express herself or stand her ground when she knows she is right. It also means that she draws clear boundaries and isn't all that concerned with pleasing other people.
In many ways, these are things we should all want in our daughters. Especially, in today's world. Unfortunately, it isn't how our society usually rewards girls for behaving.
My daughter isn't ever going to be the "nice" girl. She isn't the girl with the most friends, or the one that other parents always love inviting over or that teacher's make their pet. She isn't sweet and she isn't ever going to just go along to get along. Too often this is what girls are told to be. That they need to soften their edges, yield instead of push and put on a face and attitude that makes everyone like them.
Sure doing these things creates "nice girls", ones that are often popular and easy to manage. But it also creates girls who pretend to be something they aren't, who deny or hide their true feelings and who value compliance and approval over everything else.
This is why I wasn't all that interested in raising a nice girl and I was glad when that "edge" finally poked through.
Yes, raising a girl like this certainly presents some challenges.
As her mother. I have to help her understand the difference between asserting herself and being disrespectful. It's okay for her to have a different opinion, or to disagree with someone and express it. But that doesn't mean she gets to do so in a rude or obnoxious way. She has to earn others respect, but in turn they need to earn hers too, even adults. Too often I think we teach all kids, but especially little girls, that adults deserve respect no matter what and that it isn't okay to question authority. That is not only wrong, it's dangerous.
I also have to help my daughter learn to be kind, which is something altogether different than being nice. Nice is surface level, and concerned with appearances and not rocking the boat. So "nice" kids typically keep quiet even when they see something wrong.
On the other hand, kindness is deeper and more real and comes from the heart. It is about empathy and really being able to put yourself in someone else's shoes and to care about them and their feelings. There are times when my daughter gets so caught up in being right, she can be harsh and doesn't always realize she is hurting others. This doesn't mean she should pretend to be stupid or always back down, but she is beginning to understand that there are times when it is better to be kind than right.
It's also about recognizing that defending what you know to be right can be the ultimate definition of kind. This is the case when kids are bullying other kids or cheating or doing things that could be harmful to themselves or others. These are the times when I want her to speak up, fight for what is right and not be worried about being the "nice girl".
Without a doubt though, my biggest challenge raising this edgy girl of mine is making sure no one, including me, ever succeeds at taming that wild spirit of hers. I'm well aware of how tempting it can be to try. She pushes my buttons, drives me crazy and completely exhausts every ounce of my patience.
But I don't ever want her to feel like who she is, is somehow wrong.
I know the world is going to tell her that her whole life. I know, because I've already seen it happen dozens of times and I've lived it myself.
If she can just make it through her childhood with that edginess still intact, it will serve her well one-day.
Just like it has for her mother and her grandmother and the many other strong women who have come before her.
Raising Girls? Then You Might Want to Read These:
Seven Surefire Ways We Can Raise Strong and Confident Girls
5 Ways to Build an Unbreakable Mother Daughter Relationship with Your Tween or Teen
Want to Raise Kids Who Are Includers? Do These Six Things