This is a sponsored conversation written by me on behalf of Garanimals. The opinions and text are all mine.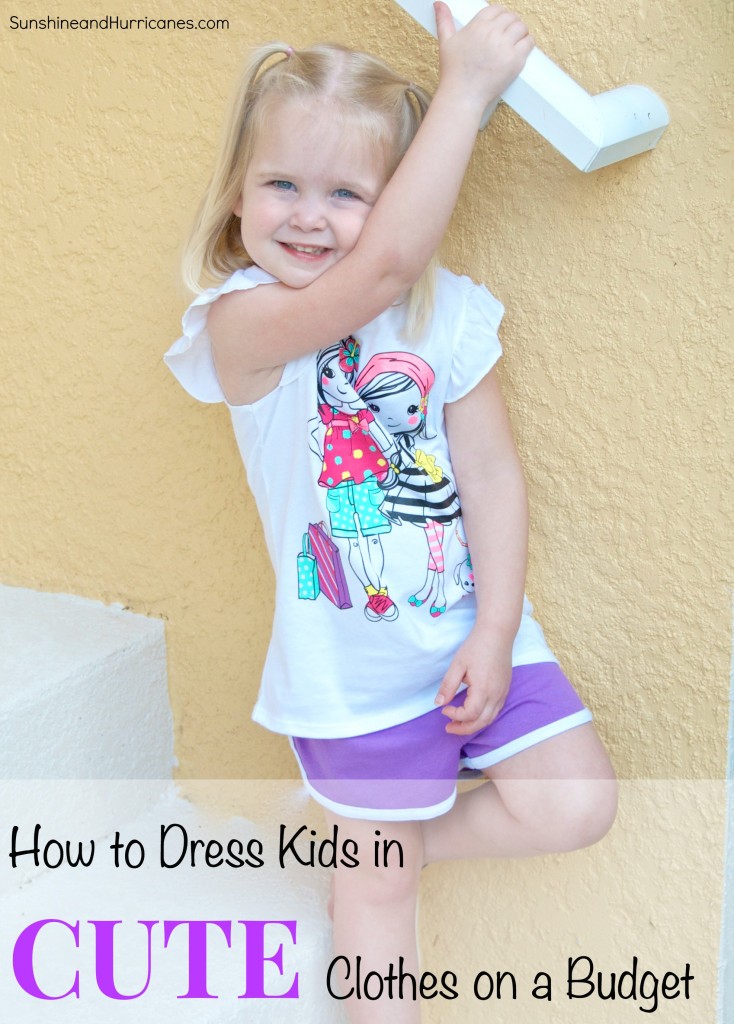 How to Dress Kids in Cute Clothes on a Budget
How many moms out there feel like their little ones are growing faster than their hearts can handle? I know I sure do to. As they say, motherhood is a time when the days are long, but the months and years fly by at warp speed. (Okay, so that's not exactly what that say, but I think this is WAY more accurate). This funny little video seems to capture the reality of it all.
First you have these sweet little babies, and then you blink and you have these walking and talking toddlers, and then blink again and well….you get the idea and I don't want to make us all have an anxiety attack. Like all moms, I want time to slow down! Mostly because I want to enjoy every moment with my precious little ones. But, if I'm being honest, constant growth spurts can get pretty expensive. It feels like almost every day, one of my children is outgrowing clothes and shoes that I swear were just bought the day before. So, off to the store I go, again, and again, and oh yeah, there I go again.
I'm also kind of picky about what my kids wear. I'm not trying to raise little fashionista's, but I do like being able to dress them in cute clothes. My kids for the most part don't care what they look like, they just want to be comfortable. In the end though, it's the family budget that gets the last say, which means my kids clothes need to last through lots of play and lots of washing. I definitely don't want to be buying replacement clothes BEFORE they've even had the chance to outgrow them, which will come soon enough.
Over time, I've discovered a few tricks and tips for how to dress kids in cute clothes on budget.
1. Hand Me Downs and Clothes Swaps
I learned very early to pay attention to friends or family members that have kids in bigger sizes than my own. I make a point of genuinely complimenting them on the way their kids are dressed and let them know that I would love if they would consider passing along the outfits once their kids outgrow them. In some instances, it may also work out if you have littles and bigs that are of opposite genders to do a swap, so it's a win/win for everyone.
I always offer to pick the clothing up and I will typically see if they want any kind of payment for the items. As I've now reached the point that I pass many of my own children's items on to others, I know that in most cases I am just glad to see the clothes getting more use. It can also save an already busy mom an extra trip to a donation center. In a few instances, especially if the clothes are barely worn or are a speciality brand, I usually insist on paying for them, but I'm still getting the clothes for a fraction of what I would have if I bought them new.
2. Resale Shops
Another great place that I find affordable and good quality clothes for my children is resale shops. These stores will only take items that are gently used, meaning they still must be in very good condition. Plus, I know that if the clothes have already survived one or potentially more children and are still in acceptable shape for resale, than they're going to hold-up for as long as my kids wear them.
3. Garanimals
If you prefer to buy clothes new, but you still want the "cute" factor without sacrificing affordability and durability, you'll definitely want to check out the Garanimals clothing line at Wal-Mart. Garanimals are sold exclusively at Walmart or at Walmart.com, and are made for newborns as well as young children (up to 5T).You can purchase many of the really darling individual pieces like jumpers, shirts, shorts and skirts for under $5. Adelynn, Michelle's daughter, is showing off an outfit that was under $10 and she's clearly super excited about it!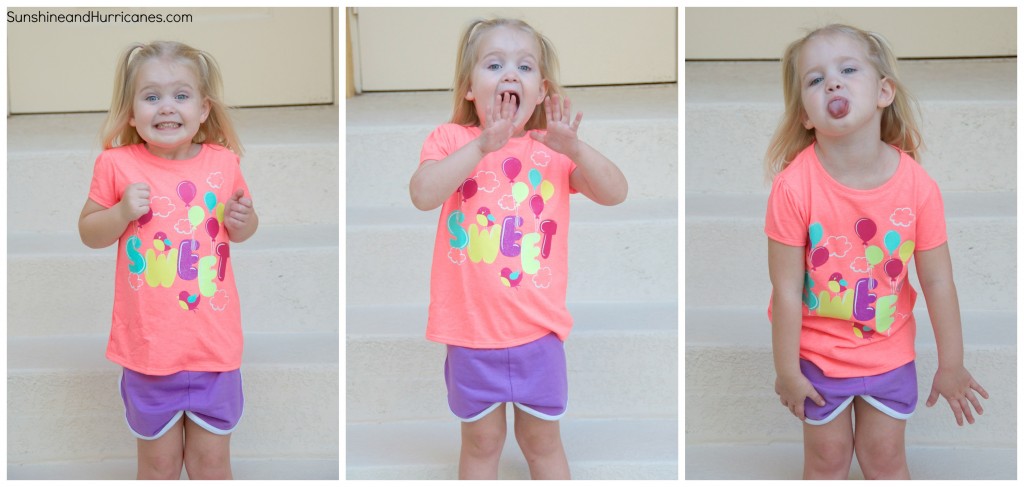 Garanimals' mix-and-match styles are carefully designed to provide newborns, infants, and toddlers with affordable, comfortable, and stylish clothes—which means quality, value, and ease of shopping for parents. What can be easier than being able to take care of your kids clothing needs as well as many of your other household errands all in one place?!
As your kids keep growing, or if you already have older children as I do, Garanimals also offers 365Kids: the latest styles from Garanimals for bigger kids, up to size 8. I particularly liked that this line offers a wide selection that is age appropriate, especially for little girls. I feel like too often my choices for my daughter as she moved out of smaller sizes took us straight from toddler to teen. She is still a little girl and I want to dress her like one, the 365Kids line makes that very attainable with choices we both can agree on.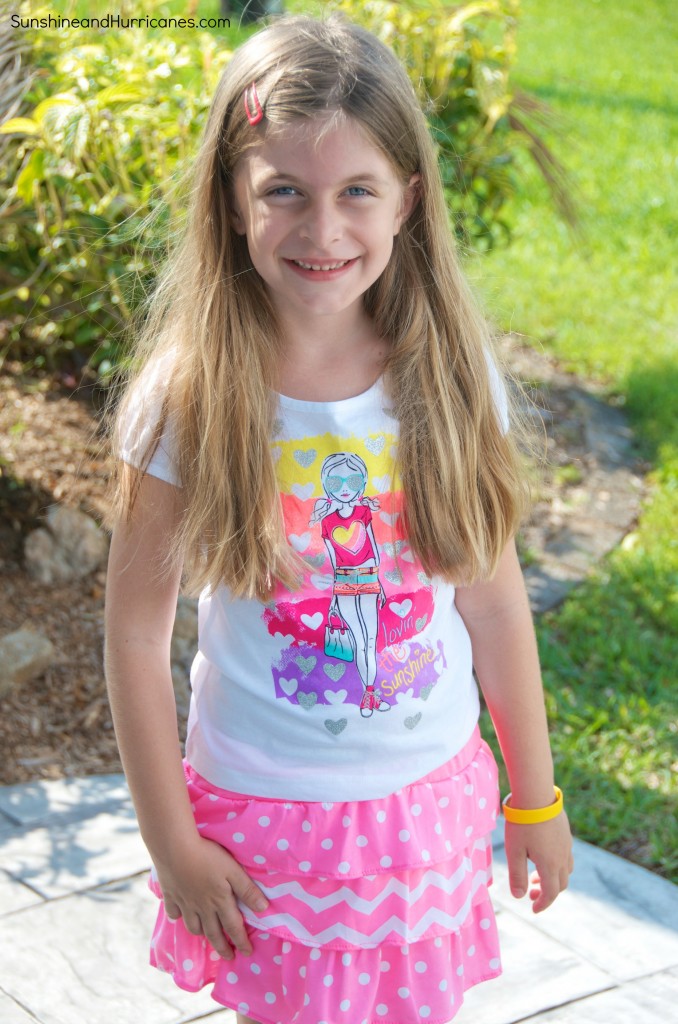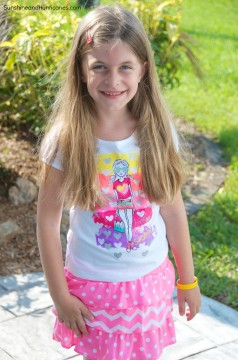 Have you found any ways to dress kids in cute clothes on a budget?
Share a comment below!
This is a sponsored conversation written by me on behalf of Garanimals. The opinions and text are all mine. (Comments submitted may be displayed on other websites owned by the sponsoring brand.)