This post may contain affiliate links.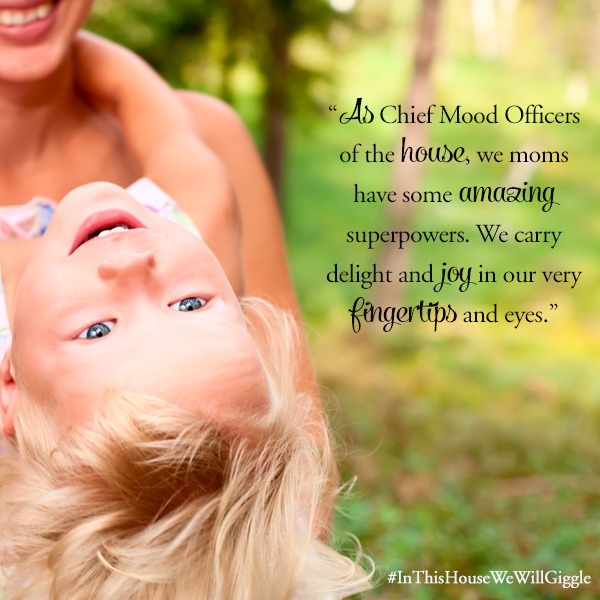 Congratulations Amanda Chadwick and Justine Kellogg, You Were the Winners of This Giveaway!!!! We're so excited for you and we know you're going to LOVE this book.
Didn't win?! Don't worry, we've got so many great giveaways coming up for the holidays, keep an eye on our newsletter for them. If you still want to read the book you can get it on Amazon by clicking HERE . Totally worth the read and also would be a GREAT GIFT for any mom you know and love this holiday!
Life in the mommyhood is hard. There are so many things we want to instill in our kids, the stuff we know really matters but there is dinner to be made, laundry to put away, homework to finish and on the list goes. Just surviving daily minimums can be overwhelming yet we long to be purposeful about caring for the insides, the hearts of our kiddos. But, the chances that we'll have the time to sit down and plan a craft, search out a meaningful object lesson, and then hope everyone pays attention while we carry out our master plan are slim, at least at my house. I wrote about being intentional with our tweens and teens over at Lil Light O'Mine's Blog and talked about helping our kids understand wisdom.
What if there was a resource that could streamline this whole process, a way to teach your kids about virtue & character in everyday life? What if the aim of this resource was to help your family laugh and enjoy one another more while imparting a lifestyle of virtue?

In This House, We Will Giggle: Making Virtues, Love, and Laughter a Daily Part of Your Family Life
is a fantastic book from my friend Courtney. Courtney DeFeo blogs right here and you will LOVE her! She is the creator of the ABC Scripture Cards
that my family and thousands of others use and is passionate about empowering moms and changing little lives through innovation in the home.
Courtney sent me a copy of her book to read and it was so good,I just had to share with all of you! In This House, We Will Giggle
is a practical, pressure free guide to help you teach virtue and character to your kiddos. This is not one of those well intentioned books that will leave you overwhelmed and feeling like there is one more thing to add to your to do list. Everything is laid out for you, from activities to family fun ideas. Courtney has created a simple way for all of us to incorporate the lessons we know are most important for our children into our everyday lives.
This book would be one of the best gifts you could give your family and friends. In This House, We Will Giggle
is broken down into 12 different chapters, each with a virtue to focus on, a perfect match for a calendar year! There are simple suggested activities, talking points, and ideas to have FUN with your kiddos while imparting wisdom. One of my favorite things about this book is that the ideas and activities don't require a trip to the store to find a ton of items, you can use things you already have on hand! These suggestions are meant to fit into the flow of your normal life so that character & virtue become a part of your lifestyle, not just a special family night project.
I loved this book SO much, I decided to give some away. So, two lucky winners will get a FREE copy of In This House, We Will Giggle
and a $10 Starbucks card so you can go go get comfy with a warm cup of coffee and read. To enter, sign up for our weekly newsletter: http://eepurl.com/WXOv5. Then come back here and tell us one way you bring on the giggles in your household. If you've already signed up for our emails, then all you have to do is leave a comment.
The giveaway is open to anyone in the U.S. and will run from Monday, Oct 13th at 9:00 a.m. until Monday, October 20th at Midnight. We'll announce the winner here next Tuesday, October 21st.