This post on family healthcare is sponsored by UnitedHealthcare. All opinions are 100% my own.
This year has been an exciting one for my soccer playing son. At twelve years old, he's had the opportunity to play in tournaments across the country and even overseas. His soccer experiences are not only giving him memories that will last a lifetime, but he's also learning all sorts of important life lessons. As his parents, we've learned a few lessons along the way as well. One of the most important has been about family healthcare.
If you've got kids that are at all active, you know that accidents and injuries happen. If you've got a child that plays sports, and in particular competitive sports, you know that it's almost guaranteed.
Luckily for us, most of our sons injuries have been pretty minor and only required ice and rest to recover. But in a few cases we've had trips to the ER or Urgent Care for x-rays, one actual broken bone and more recently a rapid growth spurt brought on a common condition for youth athletes called Severs Disease.
It's not really a disease, but it has required some unexpected on-going medical care. That tends to be the case with many medical expenses, they often pop up unexpectedly, right? It's only in those situations that we start to realize how much we don't know about our health coverage.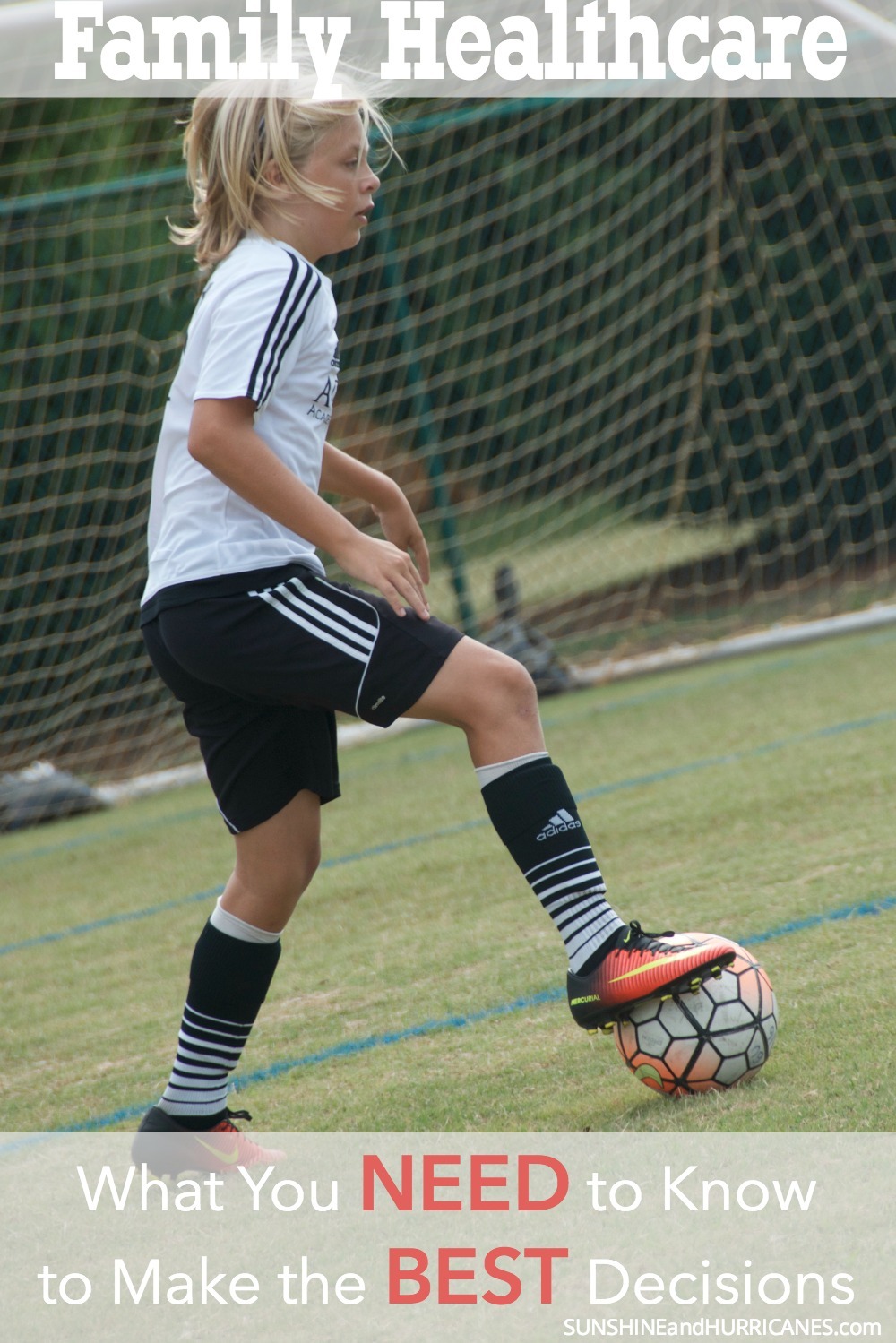 Believe me I know that family healthcare can be overwhelming. As parents, we absolutely want our kids to get the best care possible for everything from the common cold to chronic conditions, but we don't always know what that means in terms of the types of coverage we need. Plus, as healthcare costs continue to rise and family budgets get tighter, we need to make sure we're making smart choices. This means being careful that we're not paying too much for unnecessary things while at the same time not putting our financial futures at risk by not planning properly.
Luckily, we have far more tools available to us these days to help navigate the confusing landscape of healthcare. I know, some of it is so filled with industry jargon and double talk it's like trying to decipher some kind of ancient language. However, UnitedHealthcare has taken a different approach, that is both informative and fun.
Almost all of us like to play games and so UnitedHealthcare created both a crossword and a quickie quiz that will help you learn more about healthcare. You'll be able to familiarize yourself with terms that in the past seemed kind of fuzzy and you'll feel empowered to make better choices for your family.
You might also be able to help out your healthcare budget a little bit, because for completing each game, you'll be entered into a sweepstakes with a $100 weekly winner and $500 monthly winner. Plus, here at Sunshine and Hurricanes, we're offering our readers an additional $100 Amazon gift card giveaway (more details below).
So, the time is now to overcome the healthcare hurdle, because the sweepstakes both end on Nov. 30th.
Learn About Family Healthcare, Have Fun, Earn Prizes
I jumped right in with the Crossword Puzzle, because I love word games. You're given definitions and then you just have to fill-in the crossword with the right terms. You can even time yourself for an extra challenge (yes, the nerd in me couldn't resist).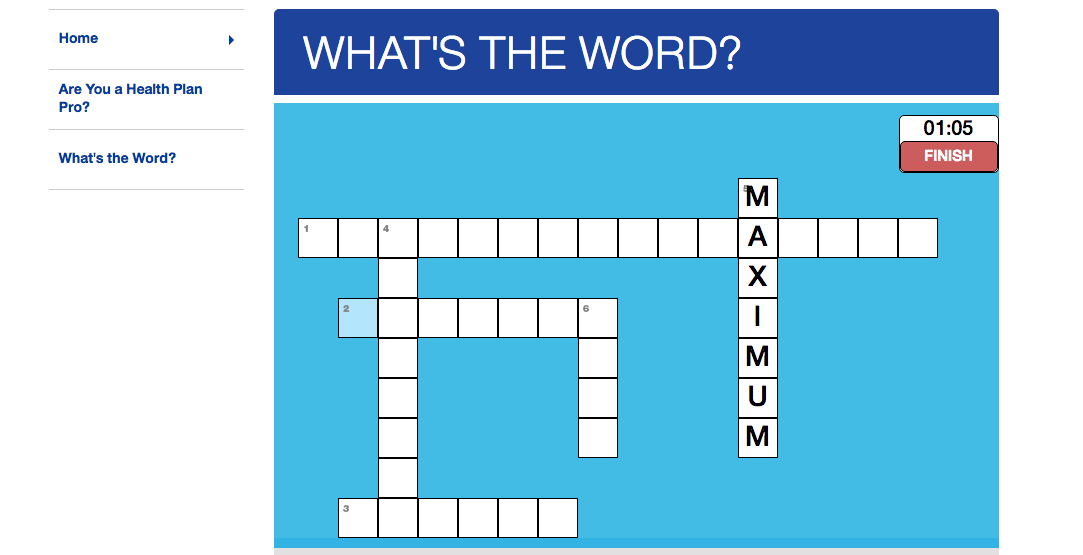 The second option, Are You a Health Plan Pro, is a little more involved but still won't take you very long. So, why not double down on both increasing what you know about family healthcare and the potential for prizes.
Here's what you will learn in all four stages. I found three and four particularly helpful and definitely was surprised by a few of the gaps in my knowledge.
Stage 1: Answer a few quiz questions about health care (mostly terminology)…if you get an answer wrong, it tells you the right answer so you are learning no matter what.
Stage 2: Play a matching game surrounding the three different types of health care accounts—the FSA, HSA, and HRA. You will be given three different descriptions of the accounts, and will have to drag and drop each account label to the description it matches.
Stage 3: Use our slide configurator to learn more about premiums versus out-of-pocket ratios. You will be given a family description and their health care needs (family of four / children 8 and 14…occasional need of prescriptions, visits ER once or twice a year, etc.) and must use the sliders to figure out the correlation between the premium and out-of-pocket costs for that specific scenario.
Stage 4. Use our ranker to organize 8 health care situations from least expensive to most expensive (examples are having a baby, going to urgent care, having a surgery)…once you rank them, it will correct any mistakes you made so you know which item belongs where in the list…it will also tell you how each item affects your out-of-pocket costs.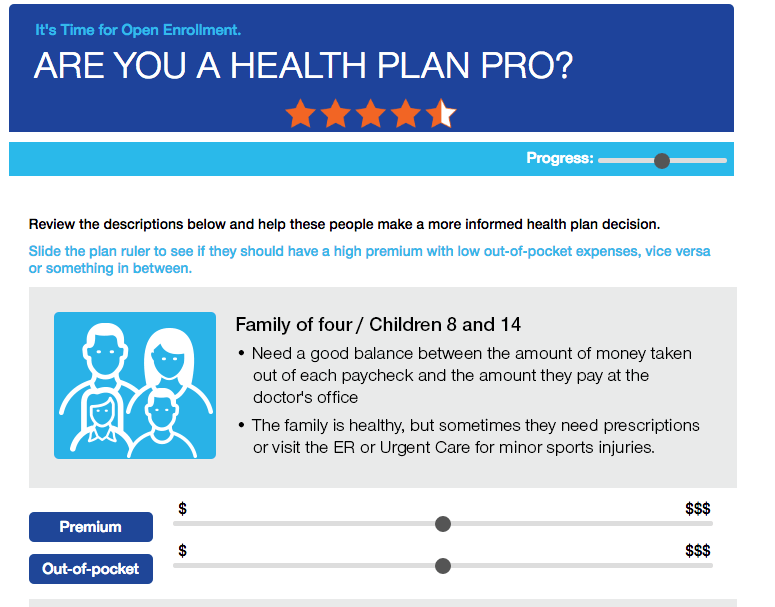 once you complete all the stages, simply provide your name and email to be entered into the contest. Then you will receive a score on a scale of 1 to 5 stars for how ready you are to purchase a plan. That way, you know whether you need to do more research or that you feel confident in yourself to purchase the best plan for you and your family.
Okay, so want to know how to be entered to win the $100 Amazon Gift Card I mentioned earlier? All you have to do is click on over to either the UnitedHealthcare Crossword or Health Plan Pro quiz via the entry box below. You get one entry for each. It's so easy and an extra $100 to spend at Amazon could be really handy for the upcoming holidays.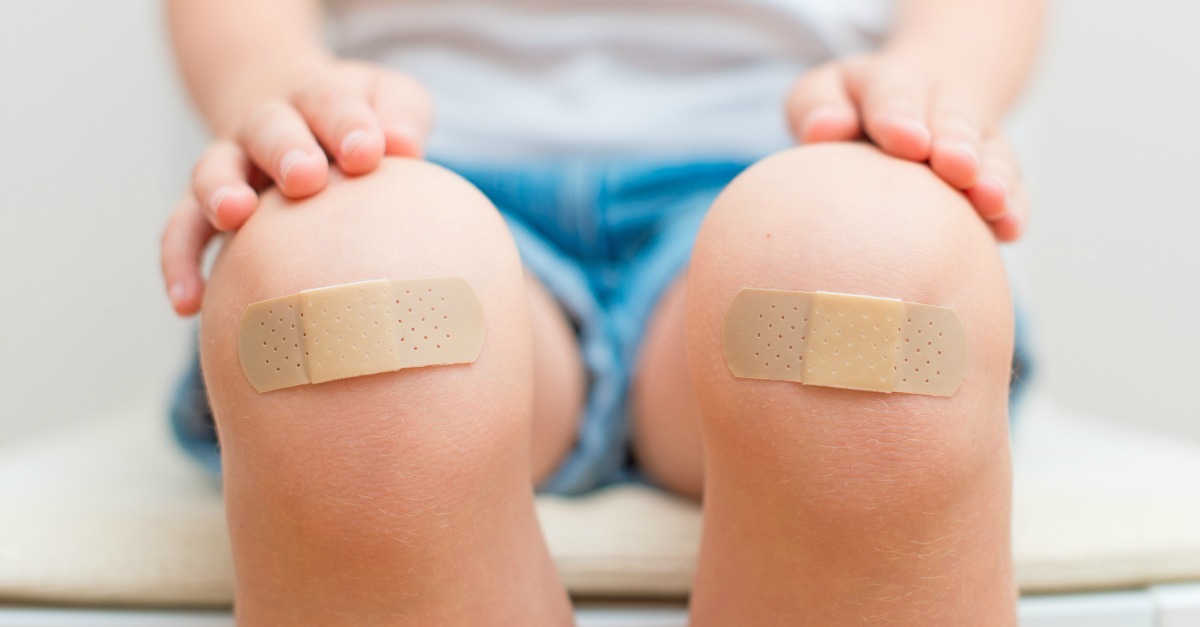 What Important Information Have You Learned About Family Healthcare?