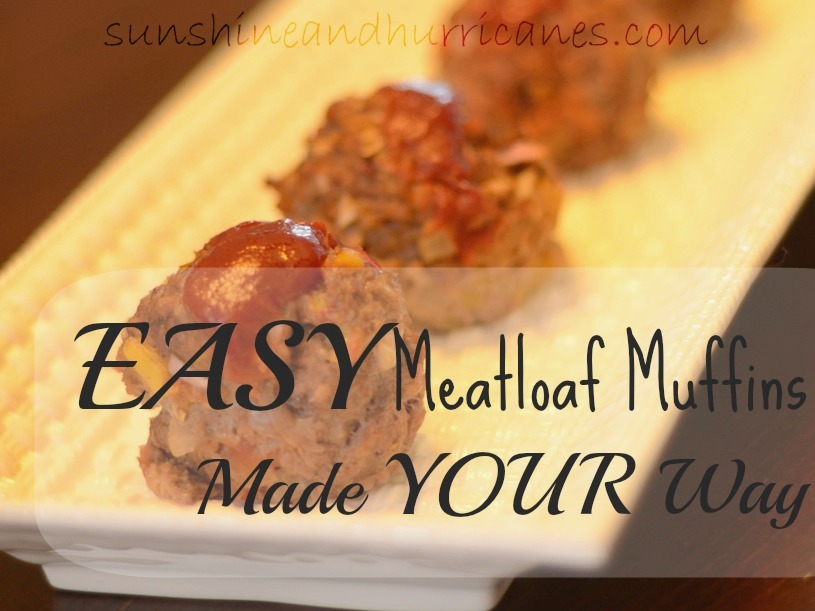 Easy Meatloaf Muffins – Made YOUR Way
My family is no different than most today in that we are ALWAYS ON THE GO!!! I prefer to limit the amount of eating out we do and as Michelle likes to point out, I can be a little more "high maintenance" about what we eat, where it comes from and what's in it. However, that doesn't mean that I have all day to cook elaborate organic meals from scratch or that we can afford for me to be all gourmet. So, I'm a big believer in "good enough".
One of my favorite "good enough" meals that is so crazy easy is meatloaf muffins. I like it for the following reasons:
1. My kids LOVE these and eat them happily
2. This recipe is super flexible and can be changed up each time to make it a little bit new and different (or not so new and different if your family isn't into that)
3. This recipe can easily be doubled and the leftovers freeze beautifully for a "go to" meal on a particularly rushed evening or even to defrost individually and popped in my kids lunches during the school year
Okay, so let's start with the basic ingredients:
1 lb of ground beef
1/2 cup finely diced onion
1 egg lightly beated
2 Tbs Worcestershire Sauce ( I confess I usually add more)
1 cup panko bread crumbs
4 Tbs ketchup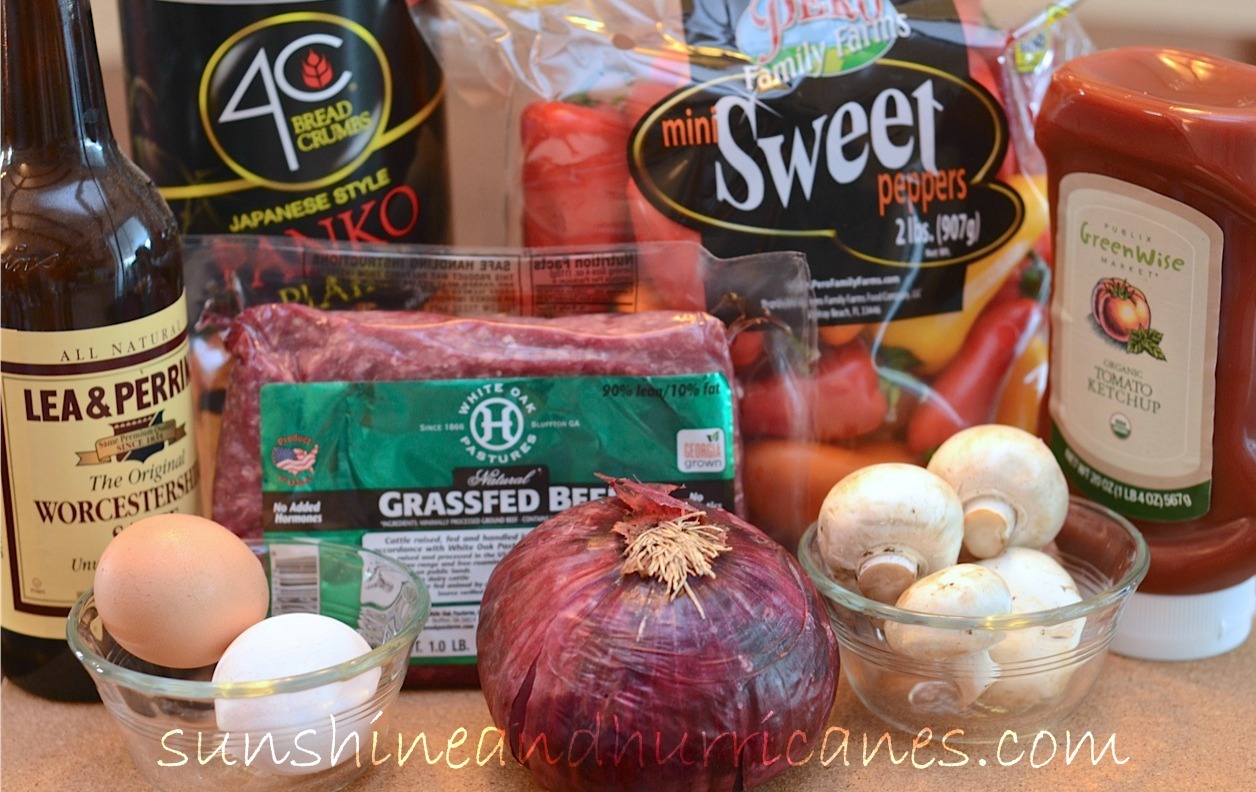 Okay, now here comes the fun part. You can change up and add to this recipe in any number of ways, I've listed several variations with the full recipe at the end of this post.
On this particular day, I was making kind of a Veggie Meatloaf Muffin. So, I added some diced up peppers (because I had a whopping big bag of them).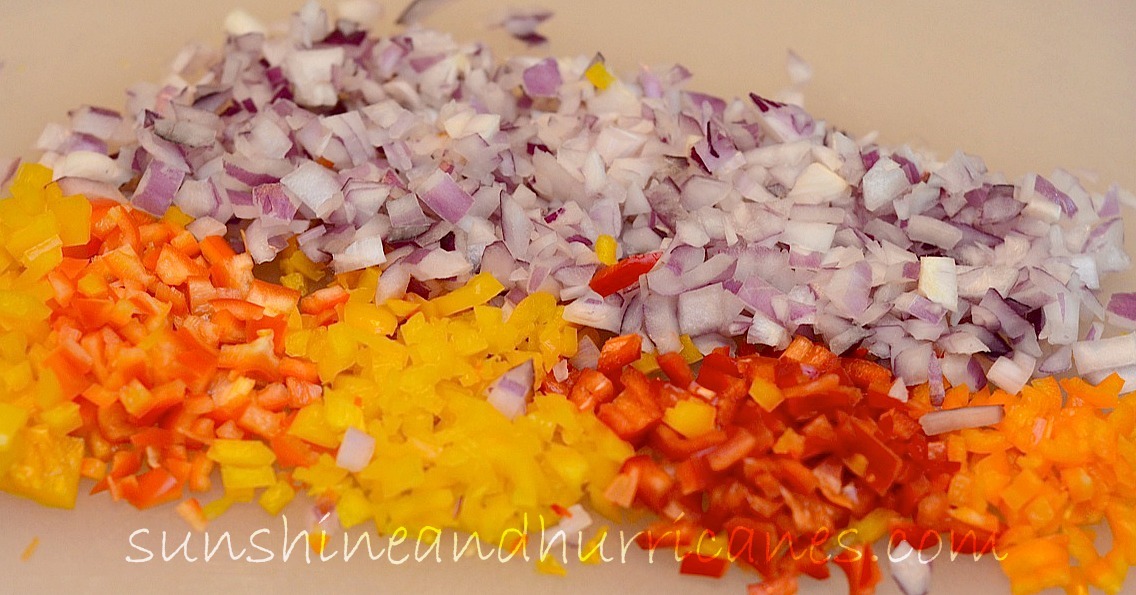 I also added in mushrooms, because my family are some serious 'shroom lovers! (Even my five year old, it's crazy town). As a note though, I think you can add mushrooms to the recipe no matter what else you put it in it and it helps with the consistency of the muffins as well as enhancing the flavor without really tasting like mushrooms.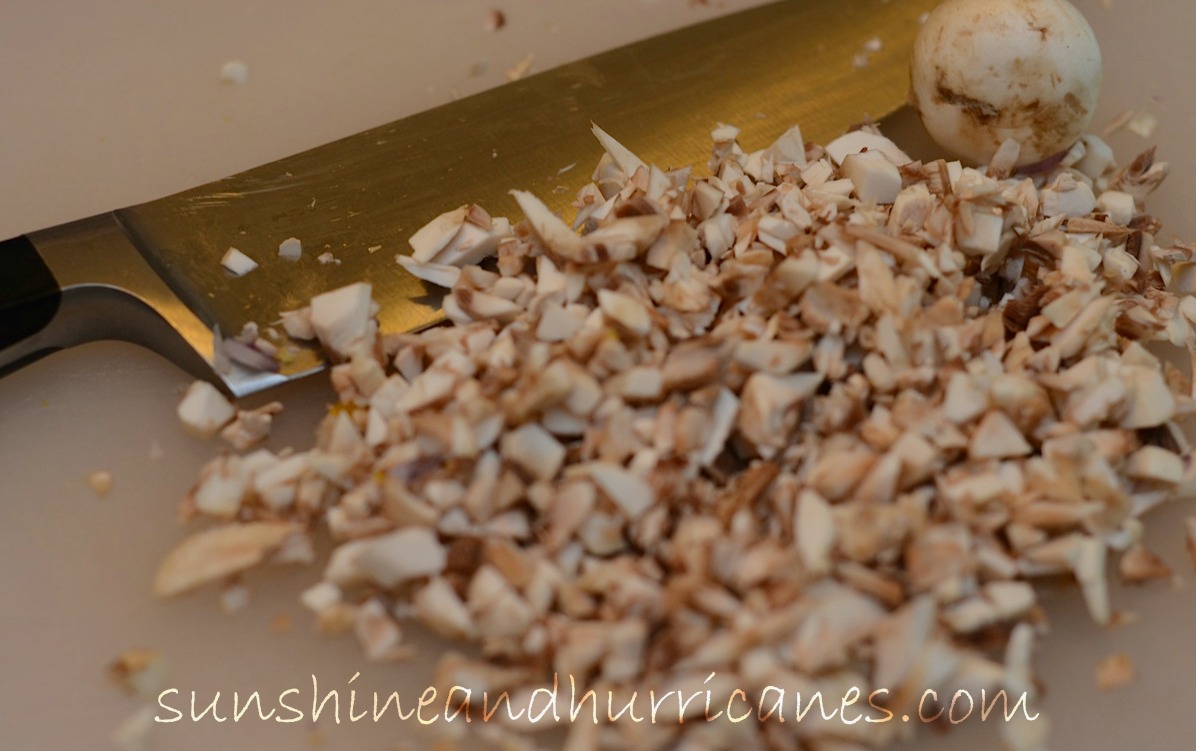 So, I throw all the ingredients up to this point into a bowl and mix it all together with my hands. I took a picture of this step, but let's be honest, meatloaf mix even with great photography just doesn't look so appetizing. So, we're going to skip that picture and go right to the next part.
Here's a great step to get the kids involved, because they can "help" and have fun. I wipe down a muffin tin (or two if I'm doubling the recipe) with olive oil and then I use an ice cream scoop to get just the perfect rounded balls of meatloaf mixture and plunk them right in the muffin tin. Then just put another small squirt of ketchup on top for a little extra zing.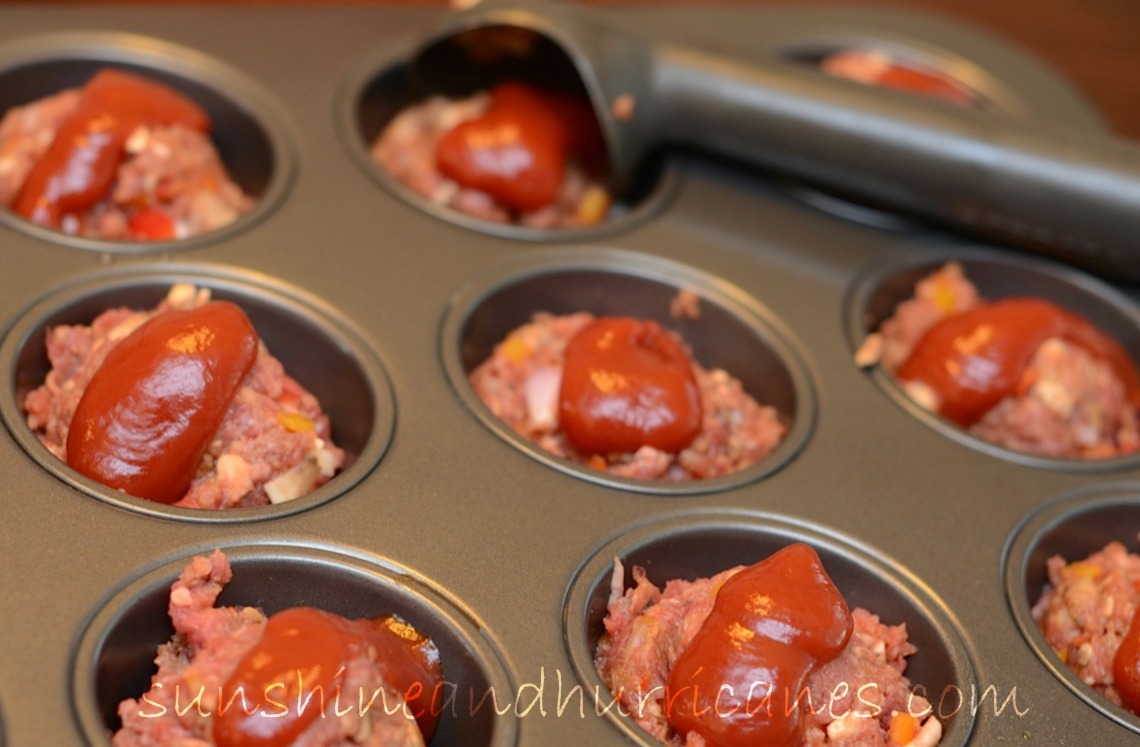 Oh, I almost forgot, another reason I LOVE meatloaf muffins is because they are so much quicker to cook then regular meatloaf. Just pop them in the oven at 350 degrees for 20-25 minutes (check at 20 b/c they are often brown and bubbling and ready to eat).
Once they come out of the oven, give them five minutes or so to cool in the pan and they will be ready to serve. I often pair them with a side of green beans, corn on the cob or even just a simple side salad and some fruit. Oh, and yes, my kiddos usually like even more ketchup to dip it in.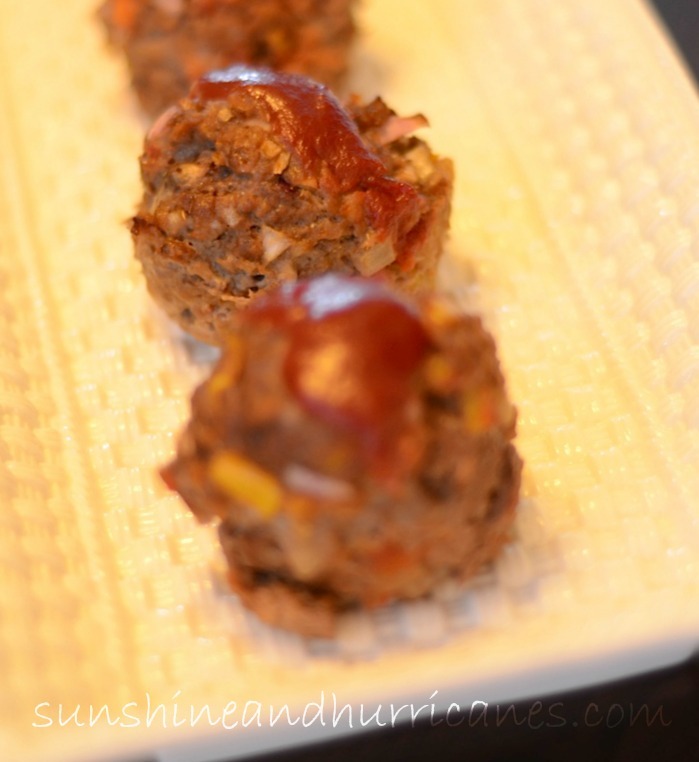 RECIPE: Makes approx 10 muffins (avg serving size is 2 muffins, my five year old only eats one, my husband eats three)
Pre-heat the oven to 350 degrees.
Base Meatloaf ingredients
1 lb of ground beef
1/2 cup finely diced onion
1 egg lightly beaten
2 Tbs Worcestershire Sauce ( I confess I usually add more)
1 cup panko bread crumbs
4 Tbs ketchup
1/4 tsp salt
1/2 tsp black pepper
Mix all the ingredients together in a bowl with your hands until well combined and then scoop rounded balls of the mixture into an oiled (I use olive oil) muffin tin with an ice-cream scoop. Top each muffin with another squirt of ketchup (about 1/2 tsp each). If you like a plain jane meatloaf (and there is nothing wrong with that), then you can prepare the recipe just with the ingredients above and bake at 350 degrees for 20 -25 minutes. Just a reminder, be sure to check at 20 minutes b/c they can cook quickly. You want them to be browned and bubbly.
If you want to be a little more adventurous and add some different flavors to the recipe, here are a few suggestions:
Mine for this post was a veggie version: Add 1/2 cups finely diced peppers and 1/2 cup finely diced mushrooms
Other Variations:
BBQ – Sub BBQ sauce for the ketchup, both in the recipe and on top of the muffins before cooking.
Feta and Spinach – Add 1/2 cup of chopped up fresh spinach and 1/4 cup crumbled feta cheese
Cheeseburger – mix in 2 Tbs yellow mustard, 1 Tbs dill relish and 1 cups shredded cheddar cheese
Italian – Use spaghetti sauce in place of the ketchup, in the mixture and on top. Also mix in 1 cup mozzarella cheese.
Also, as a final note, I mentioned I often double the batch and freeze the extras. These keep well for a month or more in a freezer ziploc bag or freezable airtight storage container. You can quickly warm them in the microwave in a minute or two. I will often defrost one or two and put them in a small thermos container in my kids lunches.