These DIY 2×4 pumpkins come together in a snap for all your Fall decorating! The thing I love about this project is that it is so inexpensive and because it's Autumn themed, you can use it for several months and not just a couple weeks! When you make a trip to the home improvement store, you can have them cut your 2×4 into 3 pieces, I had 10″, 6″, & 3.5″ cut.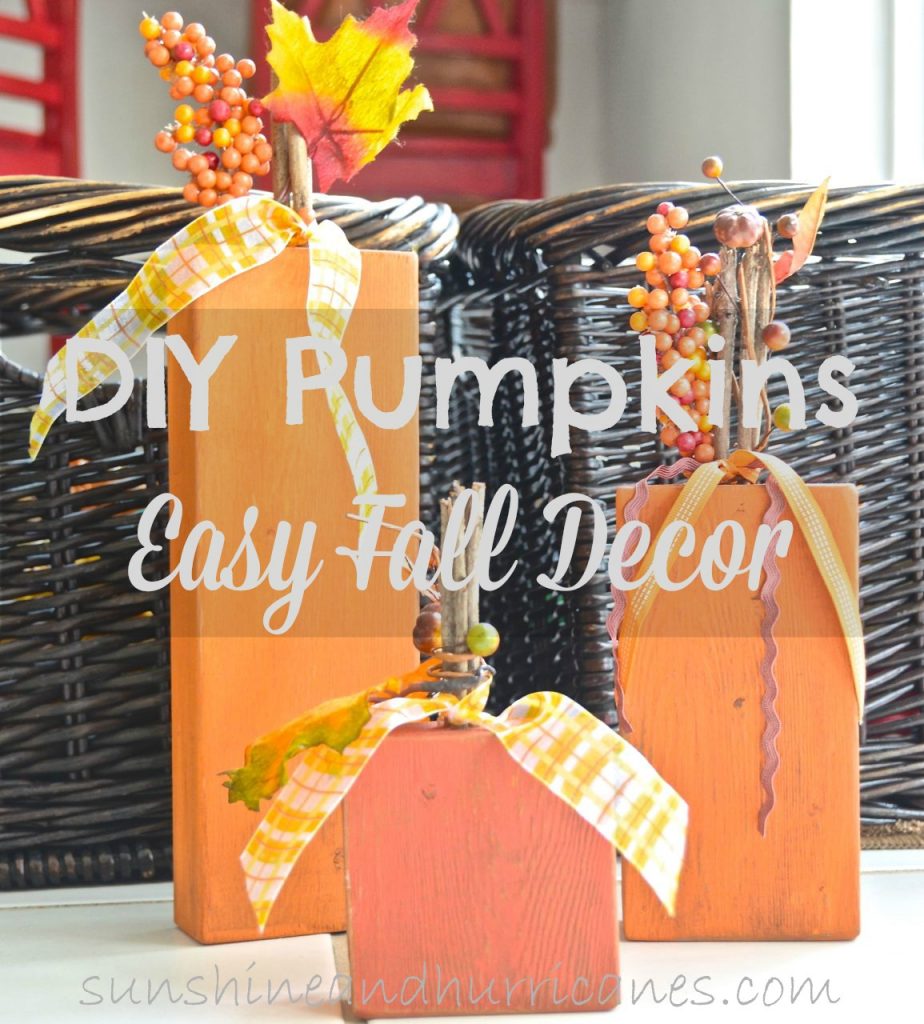 With wood in hand, I headed home, lightly sanded the ends, just to remove the splinters. The next step was to drill 3 holes in the top of each board, about 3/4″ deep so we could add the stems later on.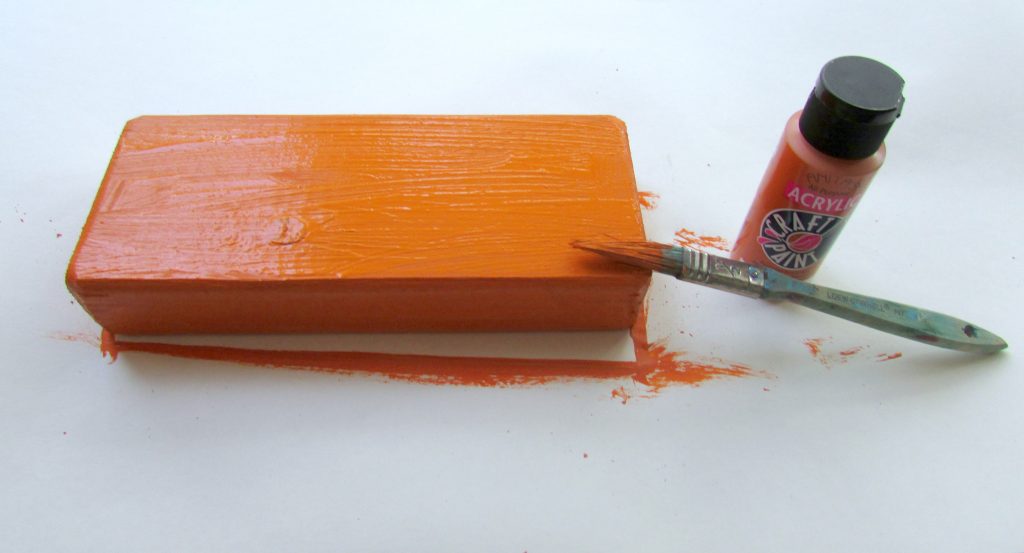 Next, I let the kids loose with various shades of orange acrylic paint and they covered everything but the bottom of the wood with paint. While the paint was drying, the kids went on a stick and twig finding mission & I began to separate the Fall picks I grabbed at the craft store.
After the paint was completely dry, we sanded the edges and frankly, any other spots we felt like sanding and then we painted on a layer of watered down brown acrylic paint(we used about 1/2 water, 1/2 paint in our mixture) to "age" the wood. After we painted the brown mix on, we simply rubbed it off with paper towels. You can repeat that process until your pumpkins look the way you'd like them to.
The last step was to jam the twigs & sticks, along with the various leaves & acorns from our Fall picks into the holes we drilled. Our sticks were jammed pretty tightly so we didn't need to use any glue but if you are nervous about things falling out, just add a dab of adhesive. For a finishing touch, we tied some ribbon around the stem portion.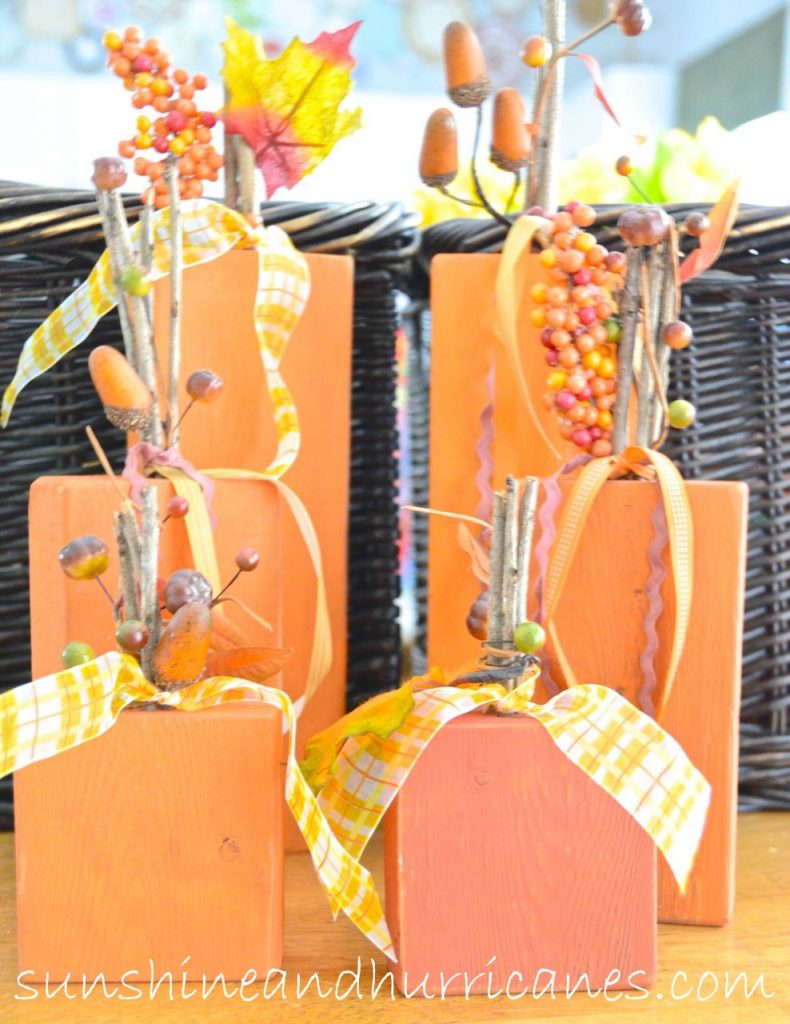 These would make a great teacher gift, hostess gift, or fun project for all ages!