This post may contain affiliate links.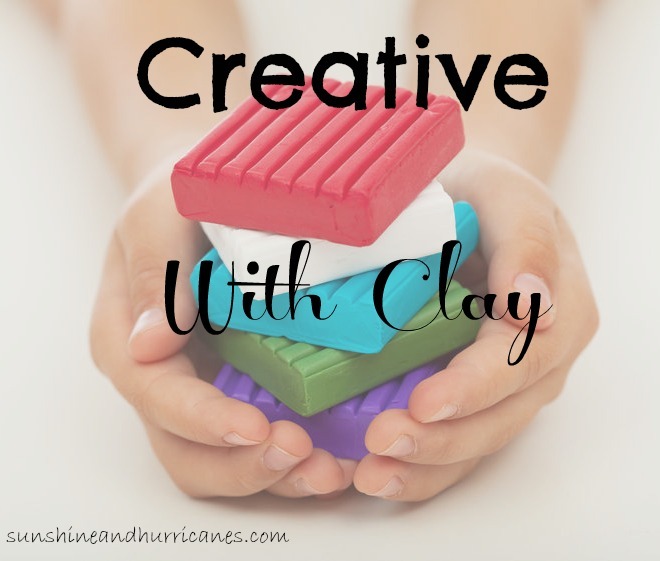 Using clay is a great way to expand kid's exposure to creative materials without a lot of mess or expense. Small and inexpensive packs of clay are available at any craft store or you can order a Sculpey III Polymer Clay Color Sampler, Multicolor
and be ready for all kinds of crafts! The instructions are really simple and listed on the package: create whatever your imagination inspires, bake in a regular household oven, and voila, a lasting sculpture/project has been completed!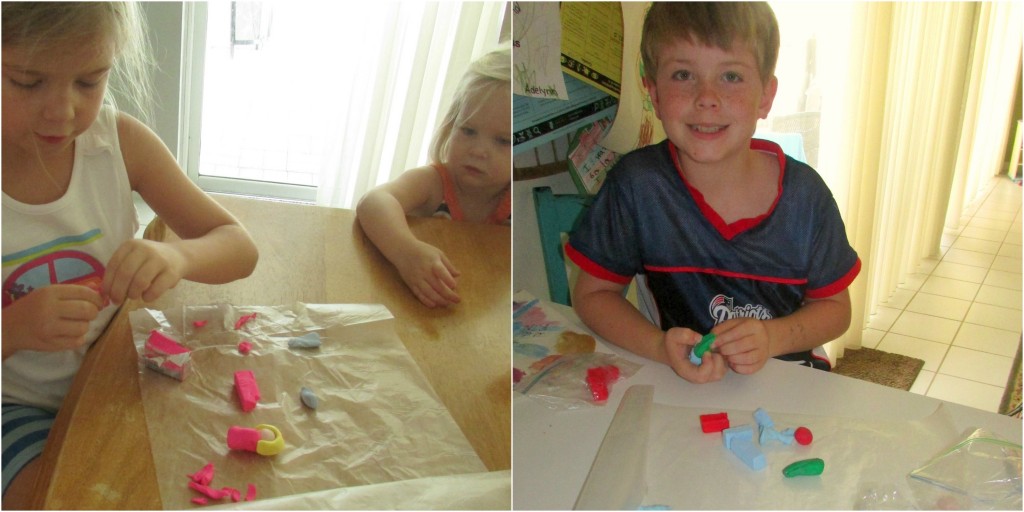 My kids decided on people and friendly monsters for our first project and were quite entertained for well over an hour with this process. The clay is similar to playdough but does require more manipulation(bonus: extra fine motor practice) because it is not as soft as dough. I did give everyone a piece of wax paper to create on just to make the rolling process easier and less messy. Because we wanted our creations to be able to stand up, we did make sure everything had a flat bottom, we decided to add faces with paint because we liked the look better, and we made sure any small detail pieces were firmly pressed onto the clay before baking.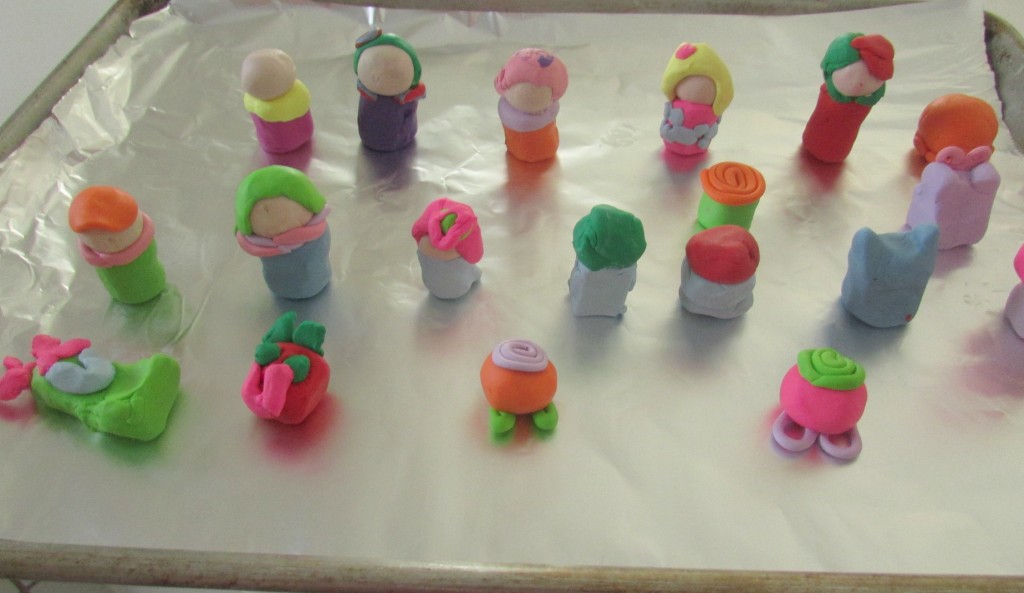 We lined a cookie sheet with foil, for easy clean up, and baked the clay according the package directions but did monitor it closely, mostly because we have an oven that is tempermental and known for burning. The figures should be completely hardened and ready for play, unless you choose to use paint for details.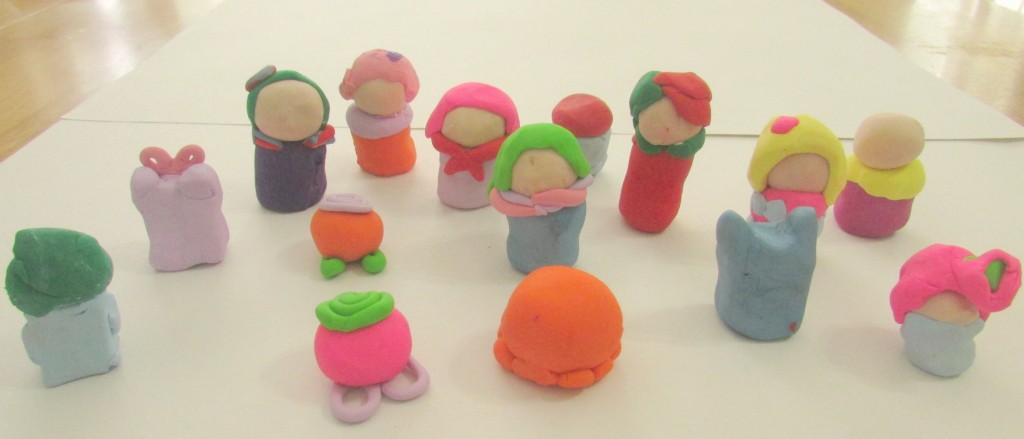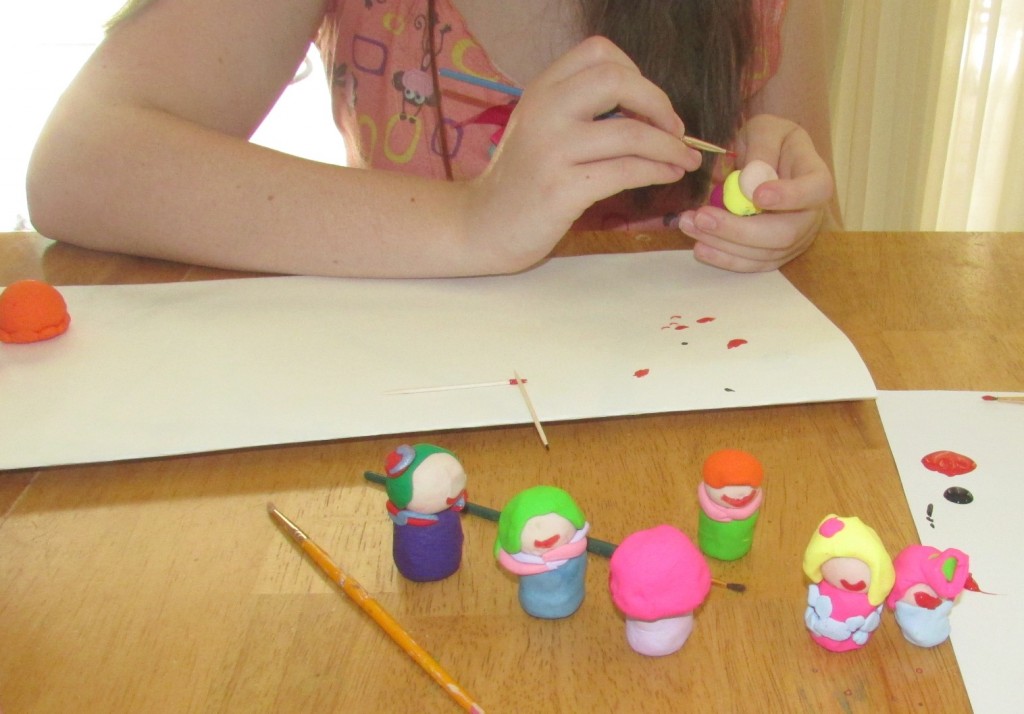 After baking, we let them cool and then used acrylic paint, toothpicks, and small paint brushes to add details on our people and monsters.
[envira-gallery id="18094″]
The paint dries quickly and then the play begins!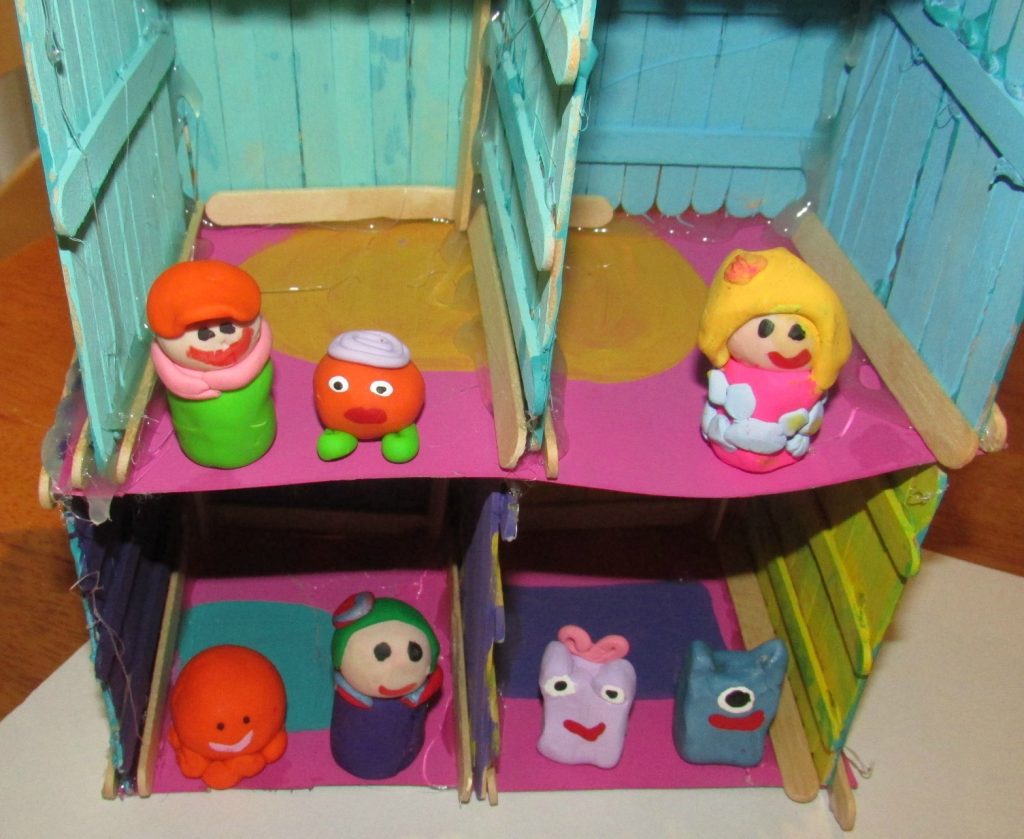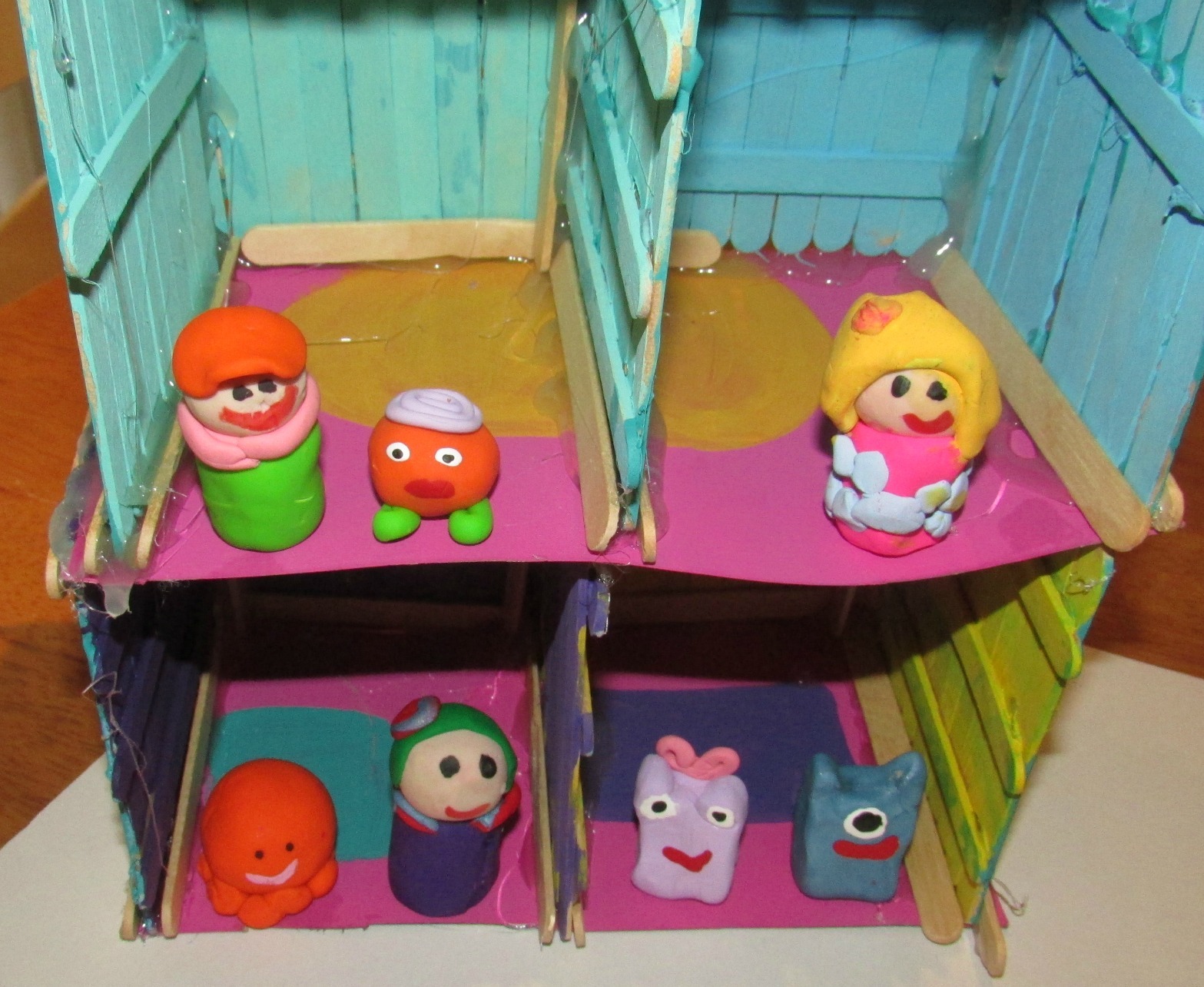 My oldest daughter, Olivia, decided to create a house for the characters using popsicle sticks that had been painted by her younger siblings. She just used the glue gun(don't mind all the glue you see in the photos, the kids don't seem to notice and I've learned to let it go…it was her project and turned out cute) to assemble a random design, stuck in pieces of an empty, cut up cereal box for the floors and voila, a home was constructed. We're looking forward to making a bunch more things for the house, including food, presents, and furniture this Summer.
Have you used clay with your kids? What have you made?