This shop has been compensated by Collective Bias, Inc. and its advertiser. All opinions are mine alone. #GameTimeClean#CollectiveBias
Living in sunny Florida, Fall is more of a date on the calendar than a change in the weather but it's also the start of football season and that is reason enough to celebrate! These Burger Sliders For Game Day are simple and delicious, a crowd pleasing meal for tailgating or homegating.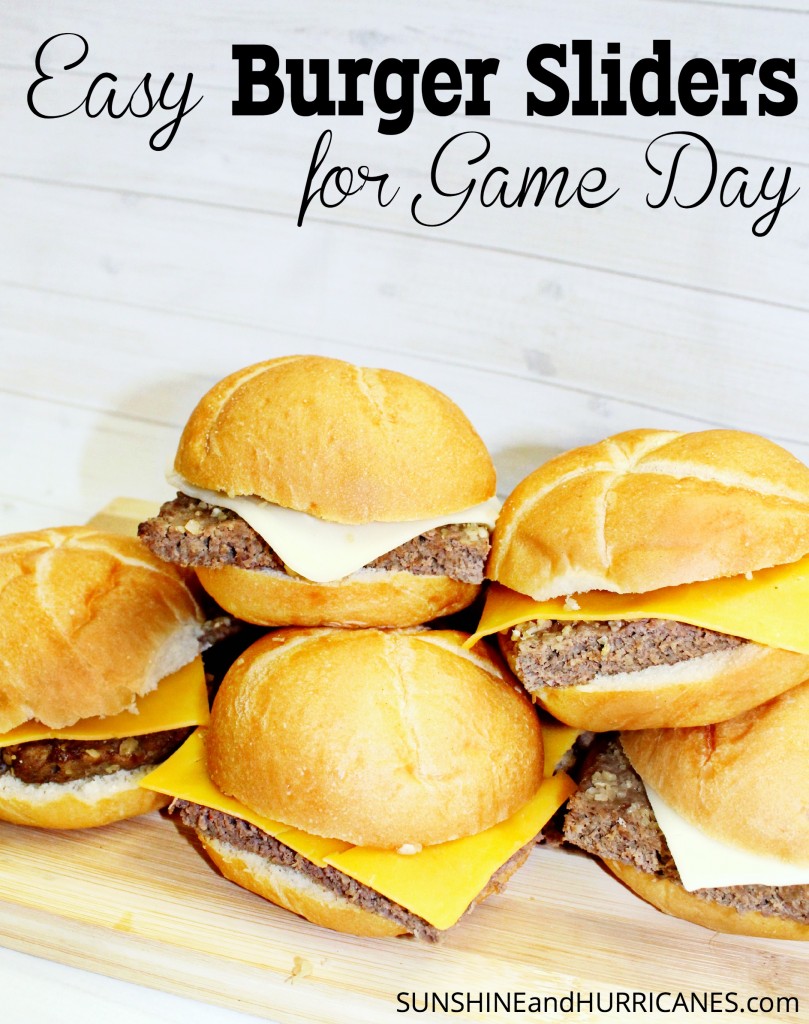 We love college football in our family and it's fun to create special snacks and meals to nosh on while we cheer our team to victory each Saturday! Easy recipes that get me out of the kitchen before the first play are the best and these yummy burger sliders are filling and tasty!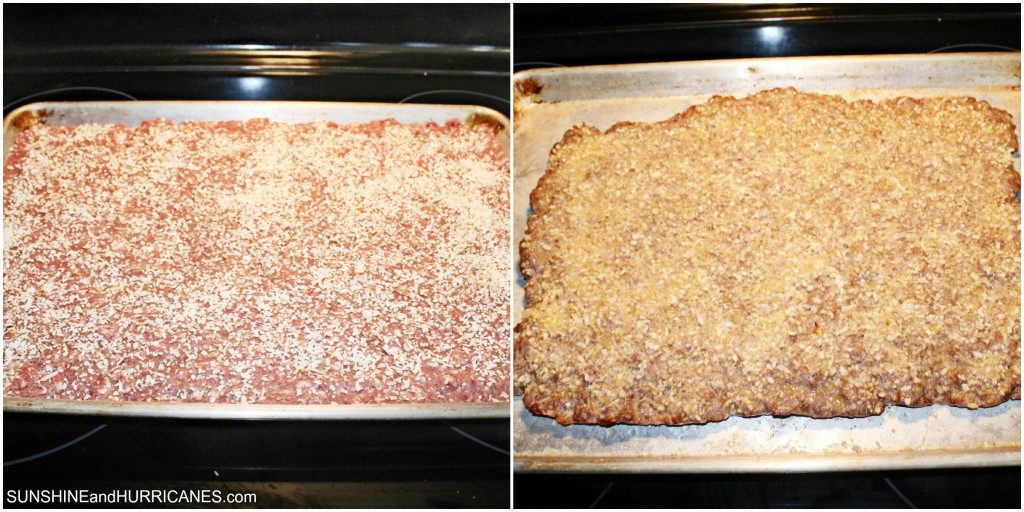 Creating sliders satisfies your craving for burgers and eliminates the need for you to run back and forth to the grill and miss a play during the big game! We've played with this recipe over the years and finally perfected for ultimate flavor and listed it near the bottom of our post so you can print a copy for yourself! I know, pictures of ground beef with minced onions aren't a thing of beauty but when these burger sliders hit your tastebuds, you'll be glad you made them!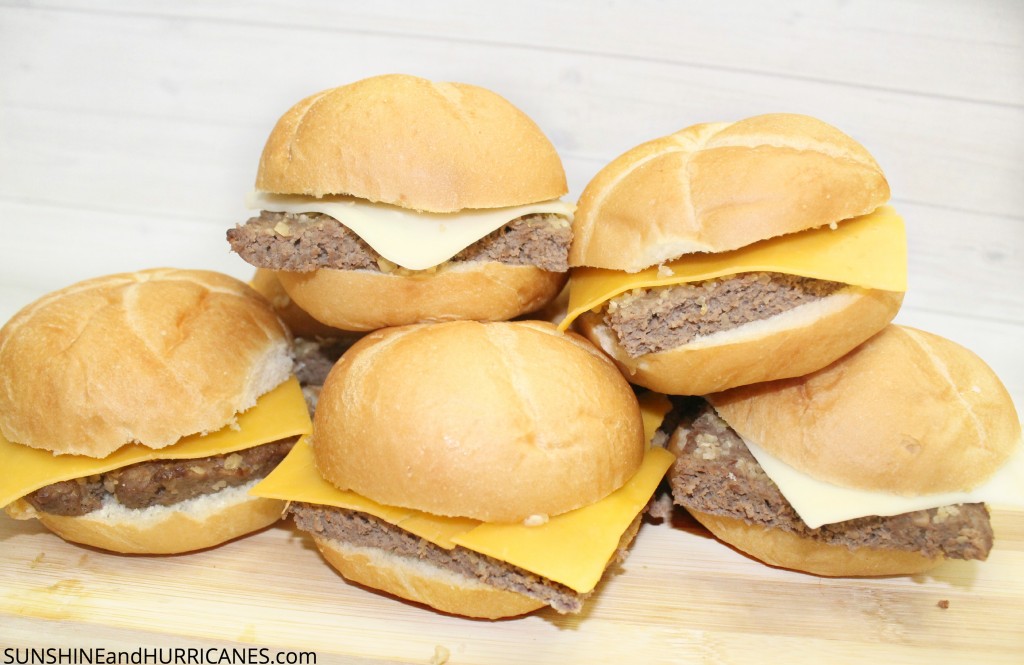 After the meat is cooked, cut your burger sliders to fit your rolls, top with a variety of cheeses and set your family loose with the toppings bar!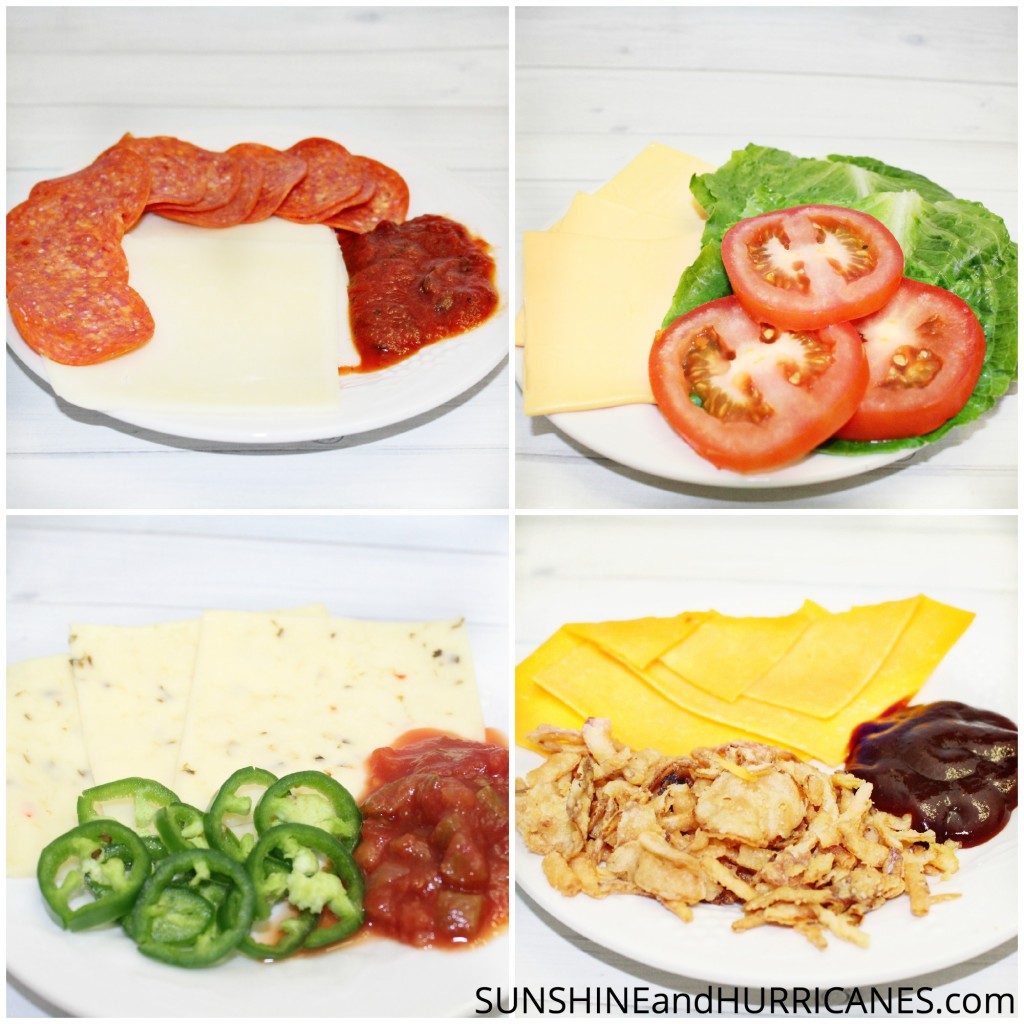 One of our favorite traditions is creating a burger bar with our sliders because it's a fun way to experiment with new tastes and flavors! Our choices were: The Italian- pepperoni, mozzerella cheese, & marinara; The Traditional- lettuce, tomato, & American cheese; The Smokehouse- sharp cheddar, fried onions, and BBQ sauce; and The Mexican- pepperjack cheese, salsa, & jalapenos. Of course, everyone can create new combinations and you'll never have the same burger sliders twice!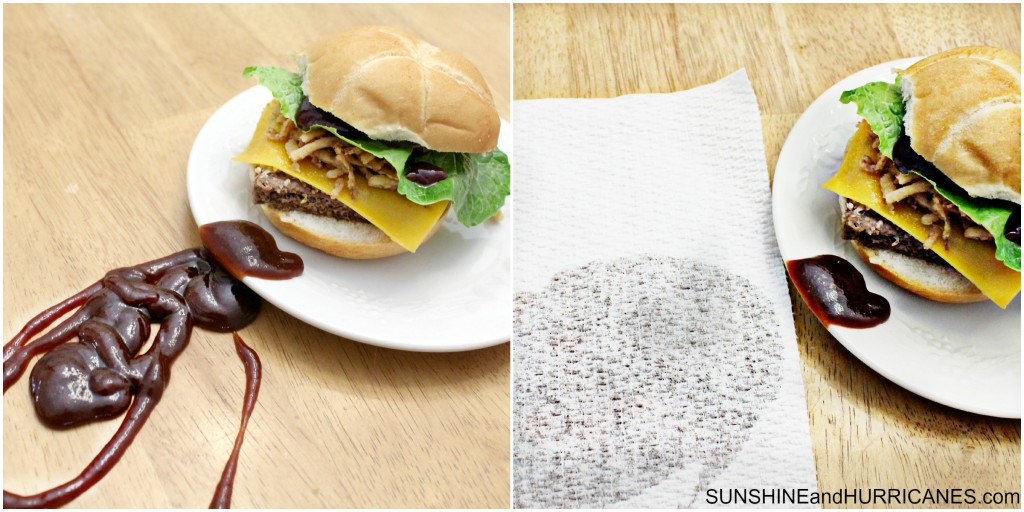 With 4 kiddos, I can pretty much guarantee a mess is going to happen at some point during a meal and sure enough, one did! My hubs was actually the messmaker on this occassion; he was assembling a Smokehouse burger and looked up to catch a play and, whoooooops, BBQ sauce was all over the table. Luckily, I had a roll of Viva® Vantage® Towels nearby so clean up was a breeze! This paper towels are stretchy and don't break easily so they're perfect for cleaning up sticky messes like BBQ sauce and the ketchup that also made an appearance all over the floor in the 3rd quarter! I also love the convenient sizing of these towels because they're great for cleaning up, the thickness provides strength, and I'm not wasting extra product because these Viva® Vantage® Towels are stretchy and tough enough to make the messes disappear!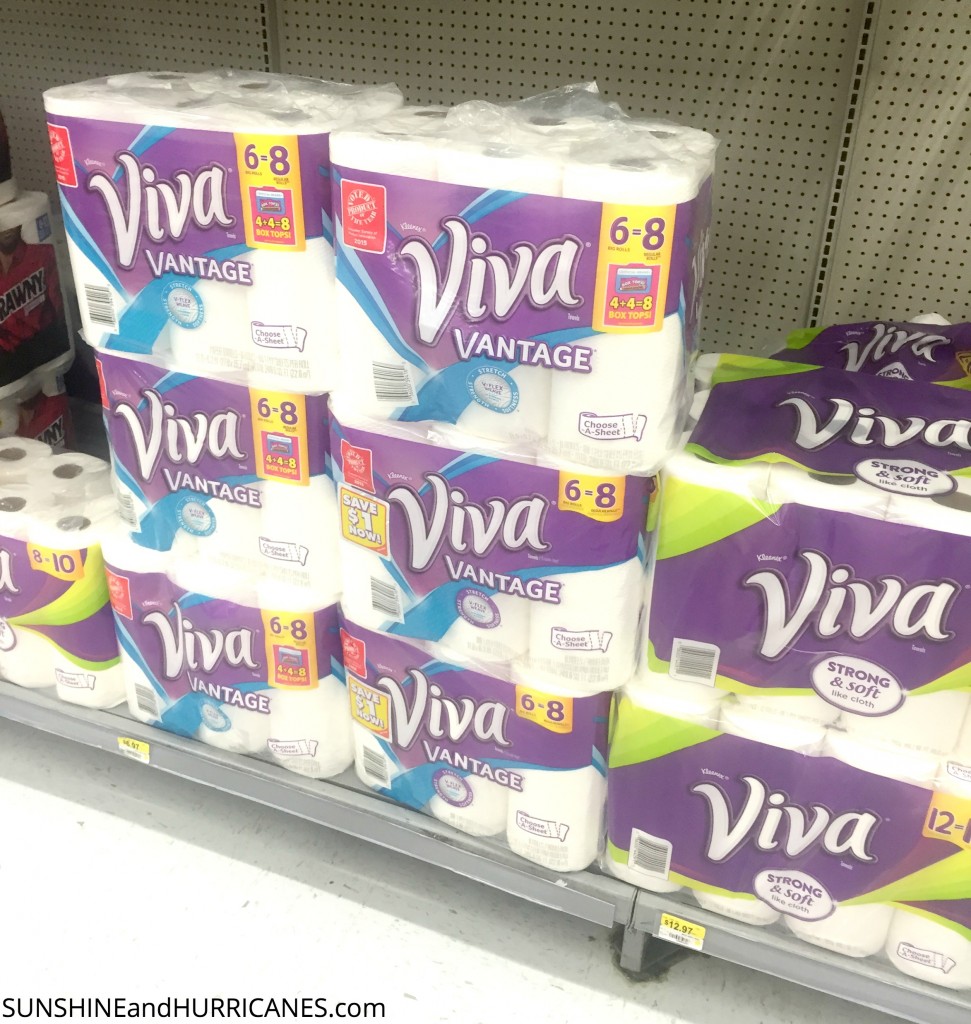 I'm glad I picked up some of the Viva® Vantage® Towels on my last trip to WalMart! And now, you can save $1 on any Viva® Paper Towel or Viva® Vantage® Paper Towel 12-pack or larger! Be sure to print your coupon and grab these tough towels and keep cleaning a breeze while you're cheering your team to victory!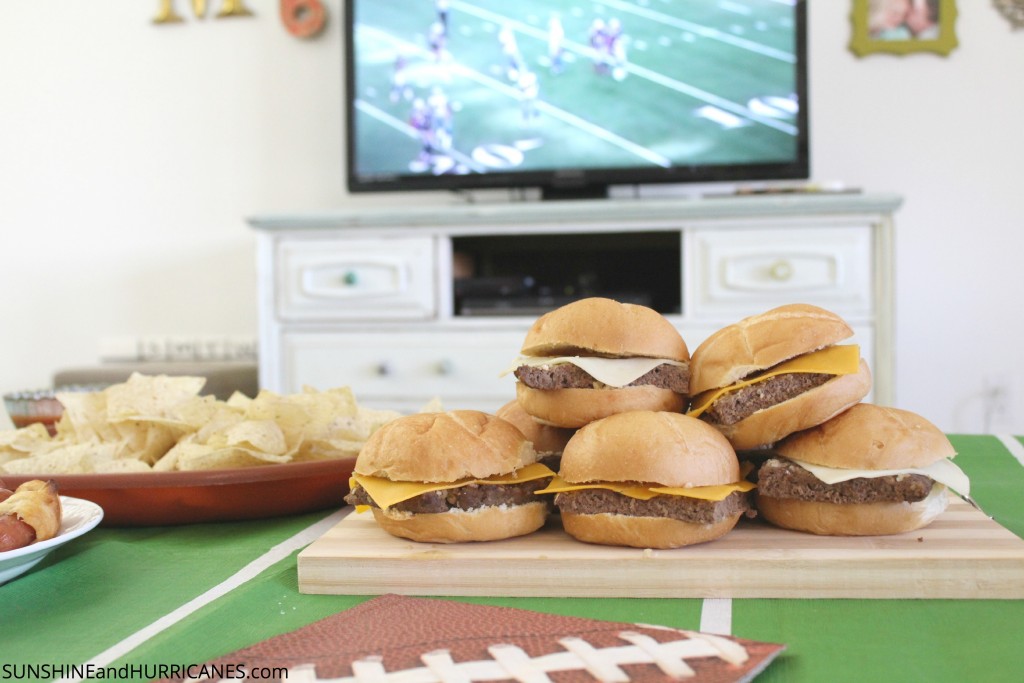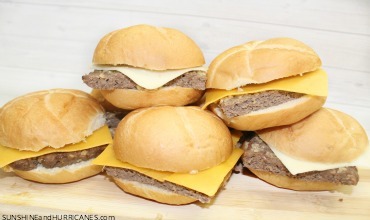 Burger Sliders For Game Day
Ingredients
Use these ingredients per 1 lb of ground beef:

1

Tbsp.

brown sugar

1/2

tsp.

salt

1/2

tsp.

black pepper

1

tsp.

garlic powder

1

tsp.

worcestershire

Dried minced onion to sprinkle over the top

approximately 1/4 cup
Instructions
Preheat oven to 375F

Combine ground beef and all ingredients except minced onions in a large bowl, mix well.

Spread beef mixture onto a cookie sheet with sides(otherwise the grease from the beef cooking will run off into the stove and cause a potential hazard and HUGE mess), pat down until evenly distributed on baking sheet.

Sprinkle minced onions over the surface of the beef until evenly coated.

Cook for 15-18 mins or until juices run clear & meat is cooked through. Blot away extra grease with paper towels.

Cut into squares to fit the rolls, top with favorite condiments.
We've got more great recipes for quick & easy game day recipes, like our BBQ Chicken Sliders and our Pizza Bites! These easy eats are a cinch to make and perfect to munch on during games!