This is a sponsored post written by me on behalf of Farm Rich. All opinions are 100% mine.
It's back to school time, which also means football season is also just around the corner. This time of year gets crazy and it seems like we're always looking for a quick recipe for our kids or for entertaining. Whether it's for an after school snack, a fast dinner or game day munchies these four easy dip recipes go great with everything from wings to veggies.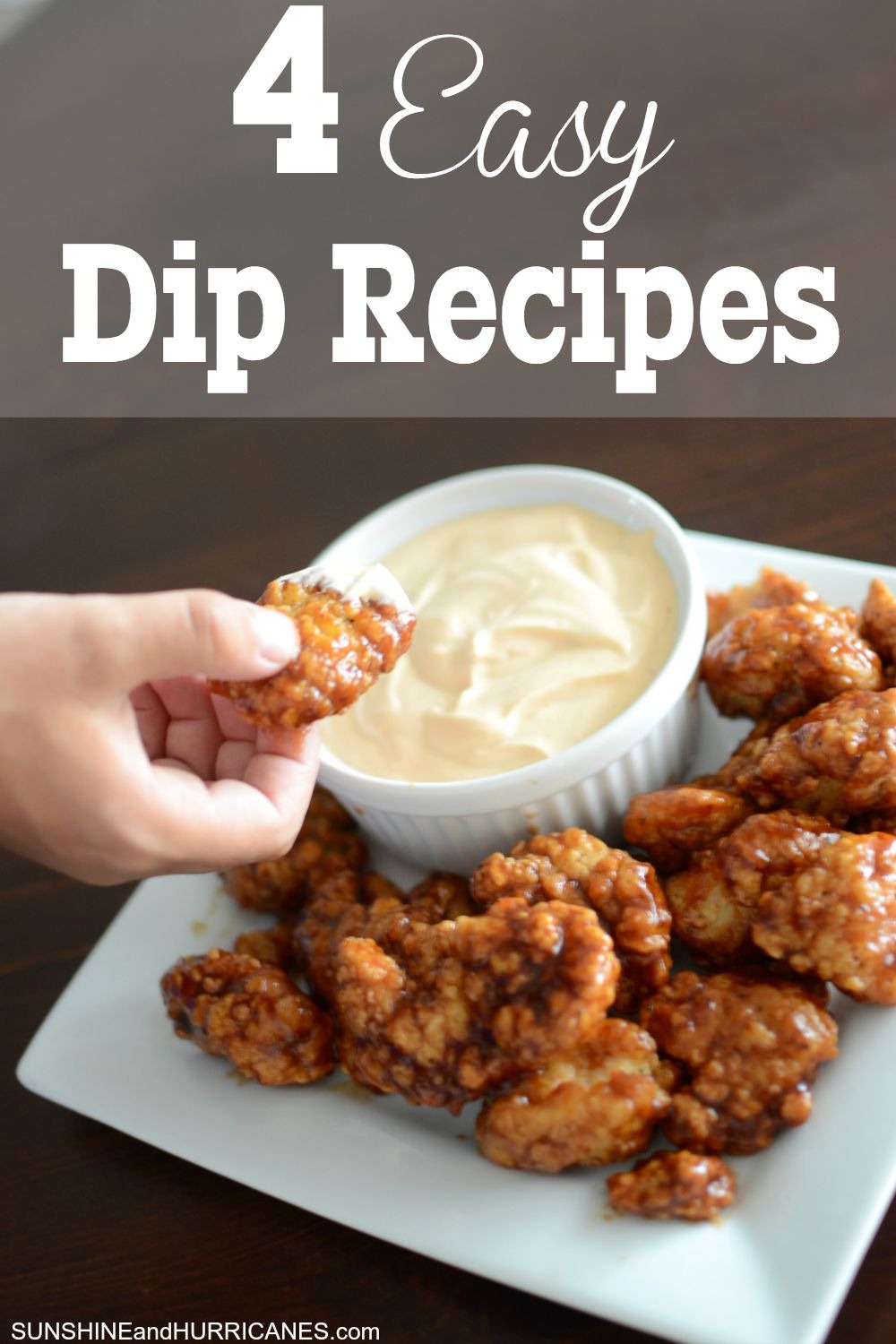 We're a family with two working parents, two kids in school and then we each have a long list of activities that we participate in each week. To say we are on the go all the time is an understatement. Getting everyone fed has become a daily point of stress for me, especially on nights when my son has soccer and we have less than an hour between school and leaving for practice.
We're also HUGE college football fans (Go Blue!) and we often like to have people over on game days. So, during the week I'm always looking for some fast snack or dinner ideas that my kids will eat. Then, on the weekends, I'm forever needing some crowd pleasing party eats.
My go to solution for both has become – dip recipes! I've discovered that there is far less of a battle getting my younger (and pickier) one to eat real food if I've got dipping options. On game days, dips give me a variety of choices for all the game day favorites. Plus, let's be honest, whether you're a little kid or a grown-up kid, who doesn't love dipping their food?!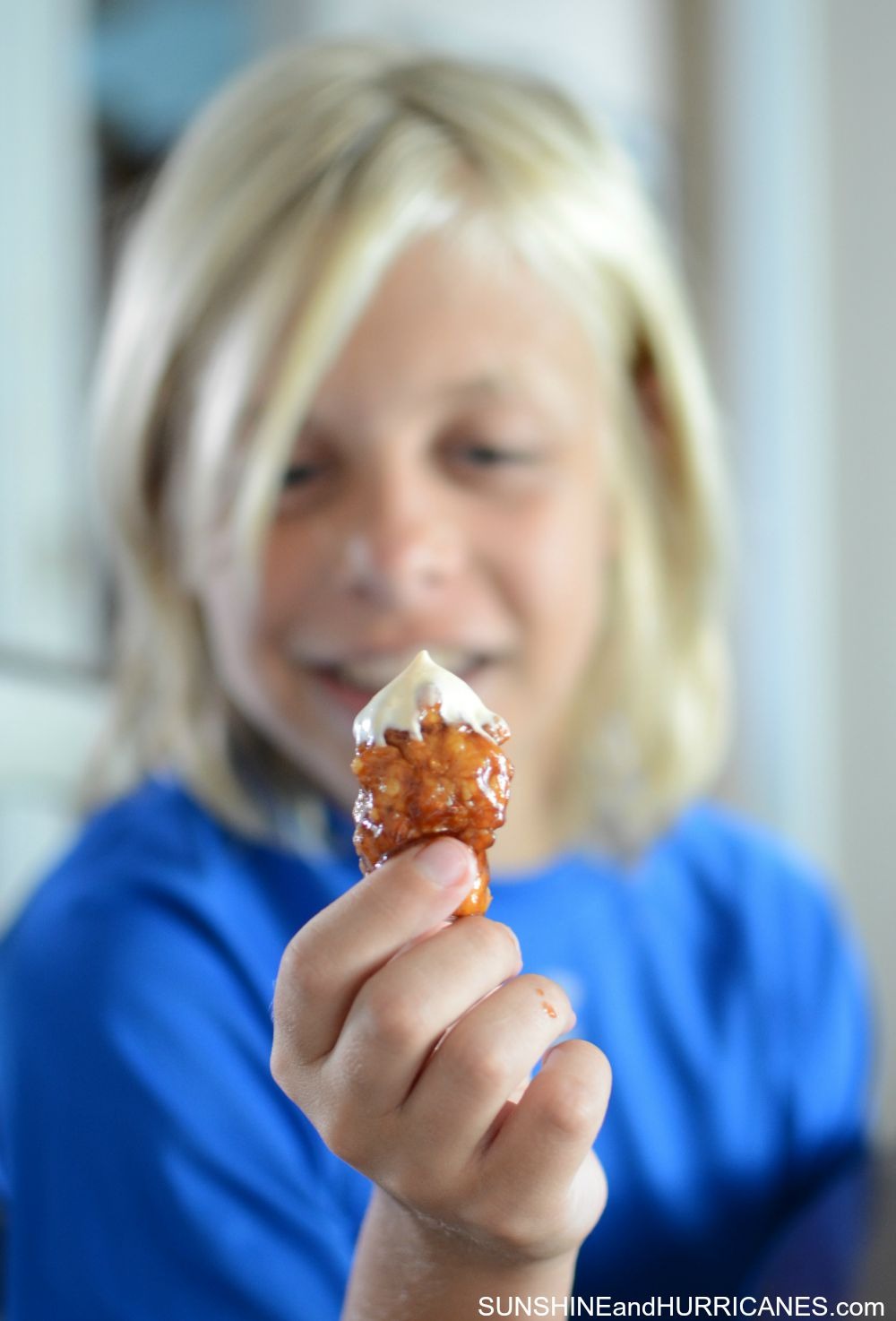 In recent years, we have come up with four family favorite dip recipes and thought we would share these tasty recipes with other busy families; avocado, sweet sriracha, cool cucumber and homemade ranch. My kids like every one of these dip recipes, including the sriracha dip. It's got a little kick, but it's pretty mild if you prepare it the kid friendly way (with a little honey and light on the sriracha).
Now, if you're going to have dip you need something to go with it of course, and there is not much better for an after school or a game-day snack than chicken. If you want a truly easy option that tastes great, I've recently found these Farm Rich Boneless BBQ Chicken Bites (kids favorite) and then Bone-in Buffalo Wings (my favorite), which were new to my Florida Target.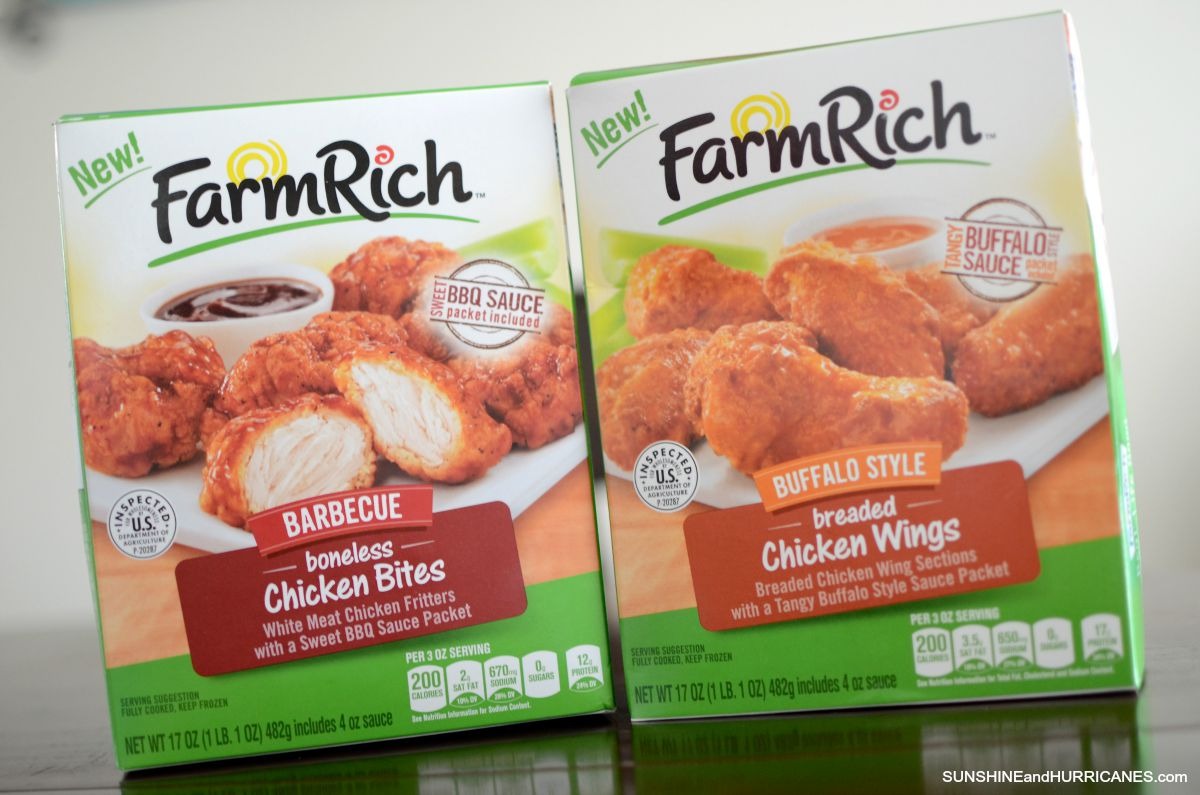 You can make them in the oven or microwave and I was pleased to find that they came out crispy and were comparable to what we might get in a restaurant. If you want to give them a try with our family favorite dip recipes below, there is currently a $0.75 off coupon to use!
As mentioned, Farm Rich is expanding their distribution and you can now purchase the products at select Target locations, including those in Tampa, Orlando and southwest, FL. A few of the nearby store locations in Florida include: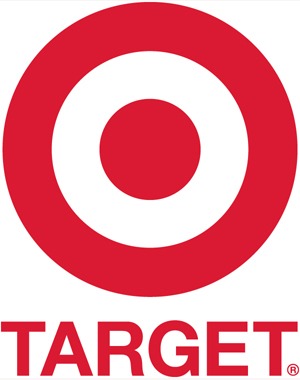 10000 Gulf Center Dr, Fort Myers, FL, 33913
13711 S Tamiami Trl, Fort Myers, FL, 33912
15880 San Carlos Blvd, Ste 101, Fort Myers, FL, 33908
9350 Dynasty Dr, Fort Myers, FL, 33905
1890 NE Pine Island Rd, Cape Coral, FL 33909
11627 W Hillsborough Ave, Tampa, FL, 33635
120 W Grant St, Orlando, FL, 32806
325 N Alafaya Trl, Orlando, FL 32828
2155 Town Center Blvd, Orlando, FL, 32837
4750 Millenia Plaza Way, Orlando, FL 32839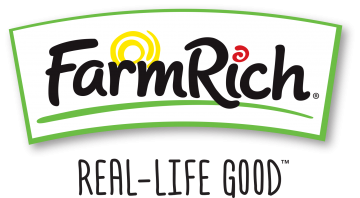 The coupon is also good for the following Farm Rich products:
Mozzarella Sticks (America's #1 selling cheese stick), Mozzarella Bites. Bone-in Buffalo Chicken Wings and Boneless BBQ Chicken Bites.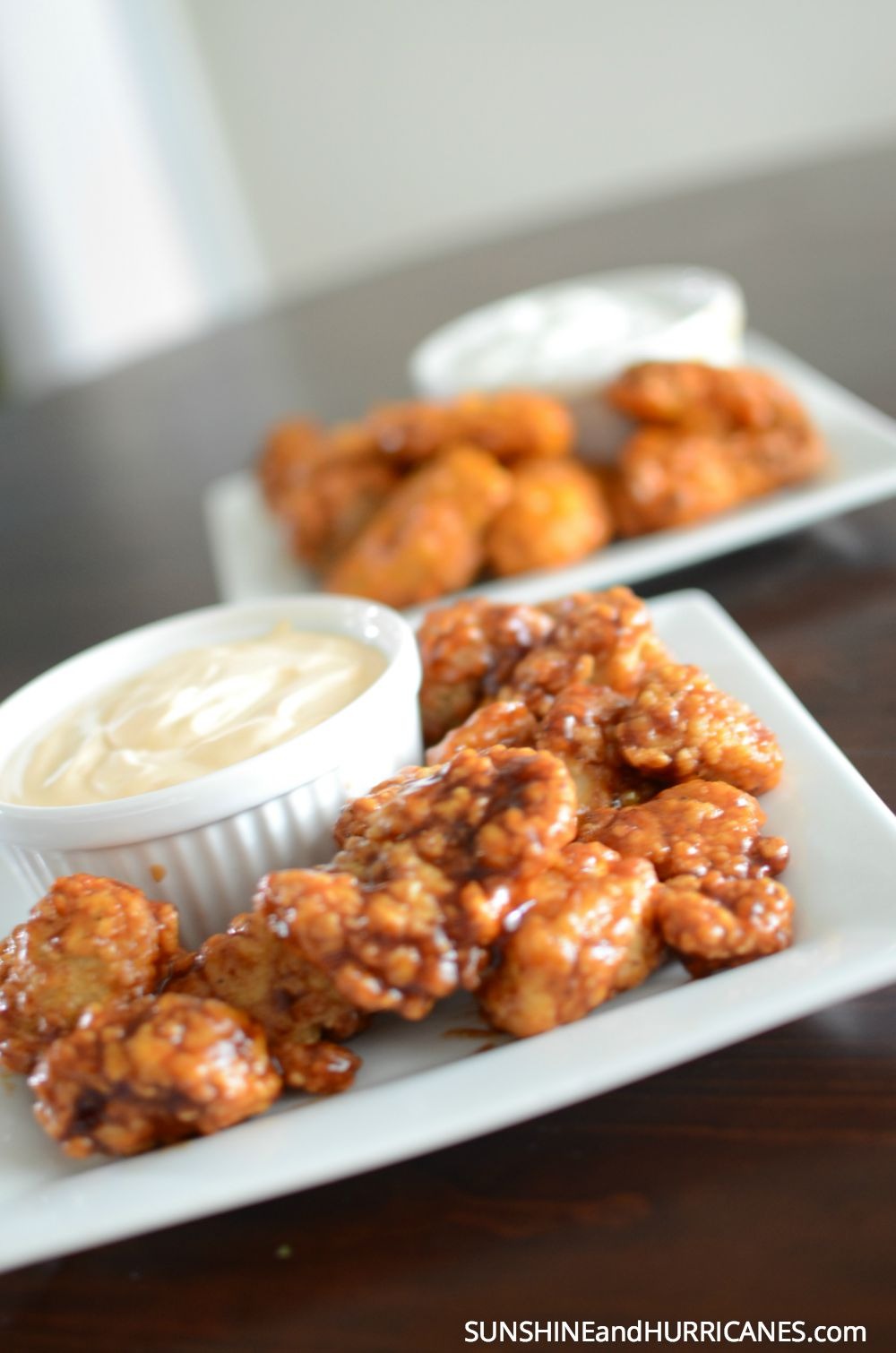 Alright, now for our family favorite dip recipes. Try them one at a time for a snack or all four at a game day party.
4 Easy Dip Recipes
Avocado Dip Recipe
2 Tbsp milk
1/2 tsp worcestershire sauce
1 avocado pitted, peeled and quartered
1 12 oz carton small curd cottage cheese
1/4 small onion
Put all ingredients in a blender and run on low until smooth. Serve immediately.
Sweet Sriracha Dip Recipe
1/2 cup sour cream
1/2 cup mayo
2 Tbsp Sriracha (more if you want it spicier)
1 tsp honey
1 tsp garlic powder
1/4 tsp salt
Mix all ingredients together and serve immediately or store in an air-tight container for up to a week
Homemade Ranch Dip Recipe
3/4 cup sour cream
1/4 cup mayo
1 tsp dried dill
1 tsp basil
1/2 tsp parsley
1 tsp onion powder
1/2 tsp garlic powder
1/4 tsp salt and pepper
1 Tbsp lemon juice (optional)
Mix all ingredients together and serve immediately or store in an air-tight container for up to a week
Cool Cucumber Yogurt Dip Recipe
1 cucumber peeled and shredded (drain extra liquid)
1 cup Greek yogurt
1 tsp dill
1 clove garlic chopped
1/2 tsp salt
(to sweeten slightly you could add 1/2 tsp honey)
Place all ingredients in blender and run on low just until mixed. If it comes out a little thin add another Tbsp or two of greek yogurt and stir in by hand. Serve chilled. Stores in an air-tight container up to three days.
Which dip recipe is your family favorite? Tell us in the comments.