Are you unsure about what to buy as stocking stuffers for tween girls?
It's the most wonderful time of the year! You've finished all the gift shopping, trimmed the tree, and even managed to mail those holiday cards instead of letting them languish without stamps in a drawer like last year! You are winning Christmas this year!
You settle down to read the kiddos a bedtime story, The Night Before Christmas, of course, and as you turn the page t, "The stockings were hung by the chimney with care…", it hits you, the stockings! THE STOCKINGS!!! You forgot to grab stocking stuffers!
Take a breath, because we've got you covered and you won't even have to leave the house! Here's a fabulous round up of unique stocking stuffers for tween girls to give that special little lady a stocking full of fun!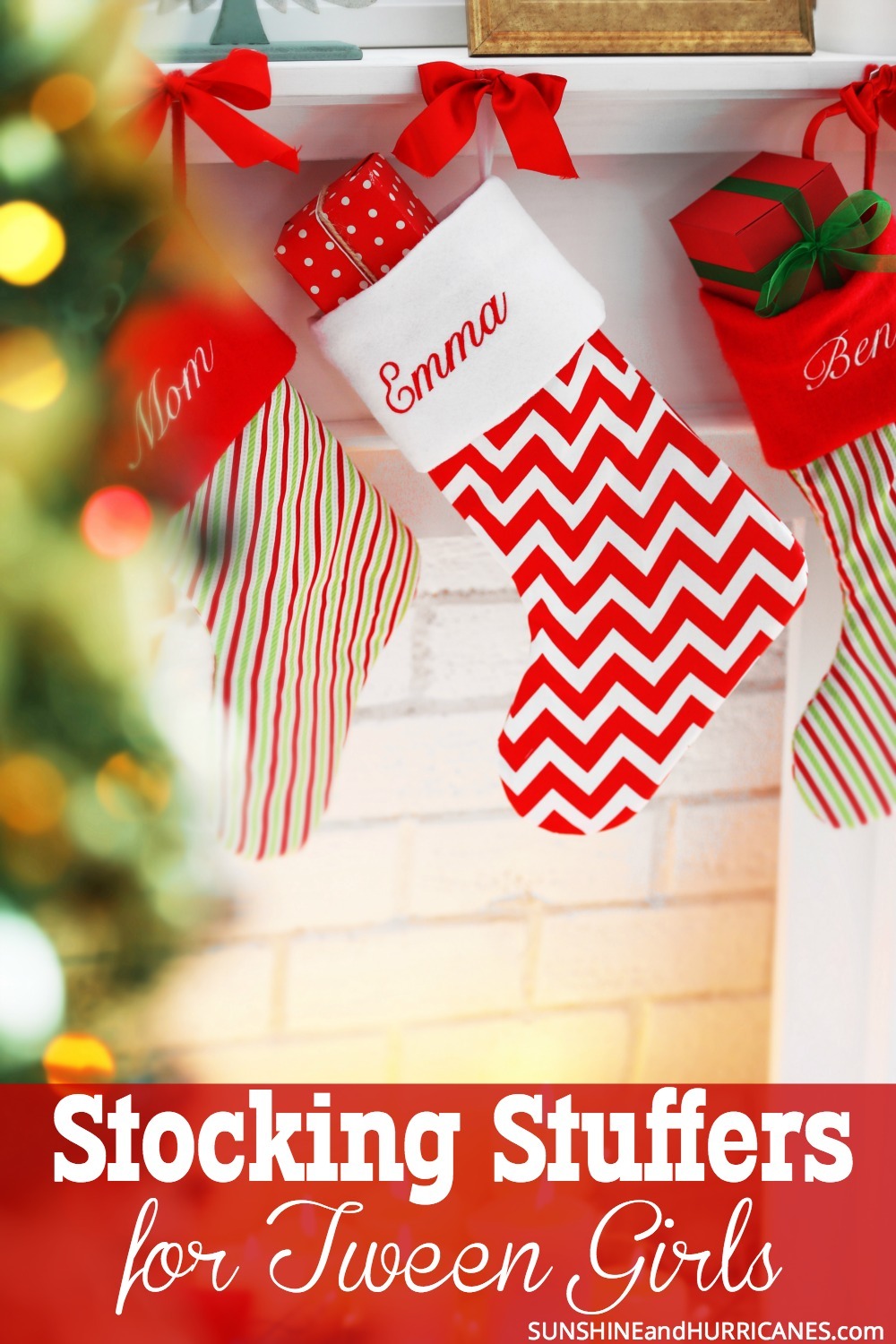 Tween girls are straddling two worlds: the dolls and toys of childhood alongside the promise of growing up and new experiences. Many still like toys and trinkets but mostly in miniature form, funky pens & markers are waaaaay cool, mystical creatures like unicorns, fairies, and even emojis are hot with this group. Tween girls are learning to express themselves with unique style and these creative ideas are sure to fill her stocking with joy, so watch out for those happy shrieks on Christmas morning!
Stocking Stuffers for Tween Girls
Yummy Scented Glitter Gel Pens
Mini Monsters Scented Markers
Creatibles DIY Eraser Kit
Scented Lollipop Pen


Mystic Emoji Ball
Emoji Pendant Necklaces- Set of 4
Eraser Zoo Collection
Goof Proof Erasable Markers
Assorted Beanie Boos
Disney Tsum Tsum Packs
Splashling Collectible Mermaids- 2 pk
Emoji Journal/Notebook


Manicure Set
Premier Detangling Brush
Scrabble Slam Cards
Bag of Unicorn Farts
Emoji Coloring Book
Spa Glow Nail Art Pens
Bearcat Bath Soap Set
Wearable Nail Polish Holder


Still need to grab a few presents?  The best suggestions are just a click away: