You just walked into your child's closet to see what needs to go on the "to buy" list for back to school shopping this year, and if you're like me you wonder what the heck your kids have been eating over the summer. It's astonishing in a few short months how shoes and school clothes have been outgrown, while last year's backpack definitely looks worse for wear.
Plus, the required school supply list is almost as long as the last Harry Potter book. There is a reason recent estimates put the cost of raising a child at close to a quarter of a million dollars (without college). If you're concerned you could easily spend that much on back to school shopping alone, then before heading to the stores we've got some serious savings suggestions for you.
This post may contain affiliate links.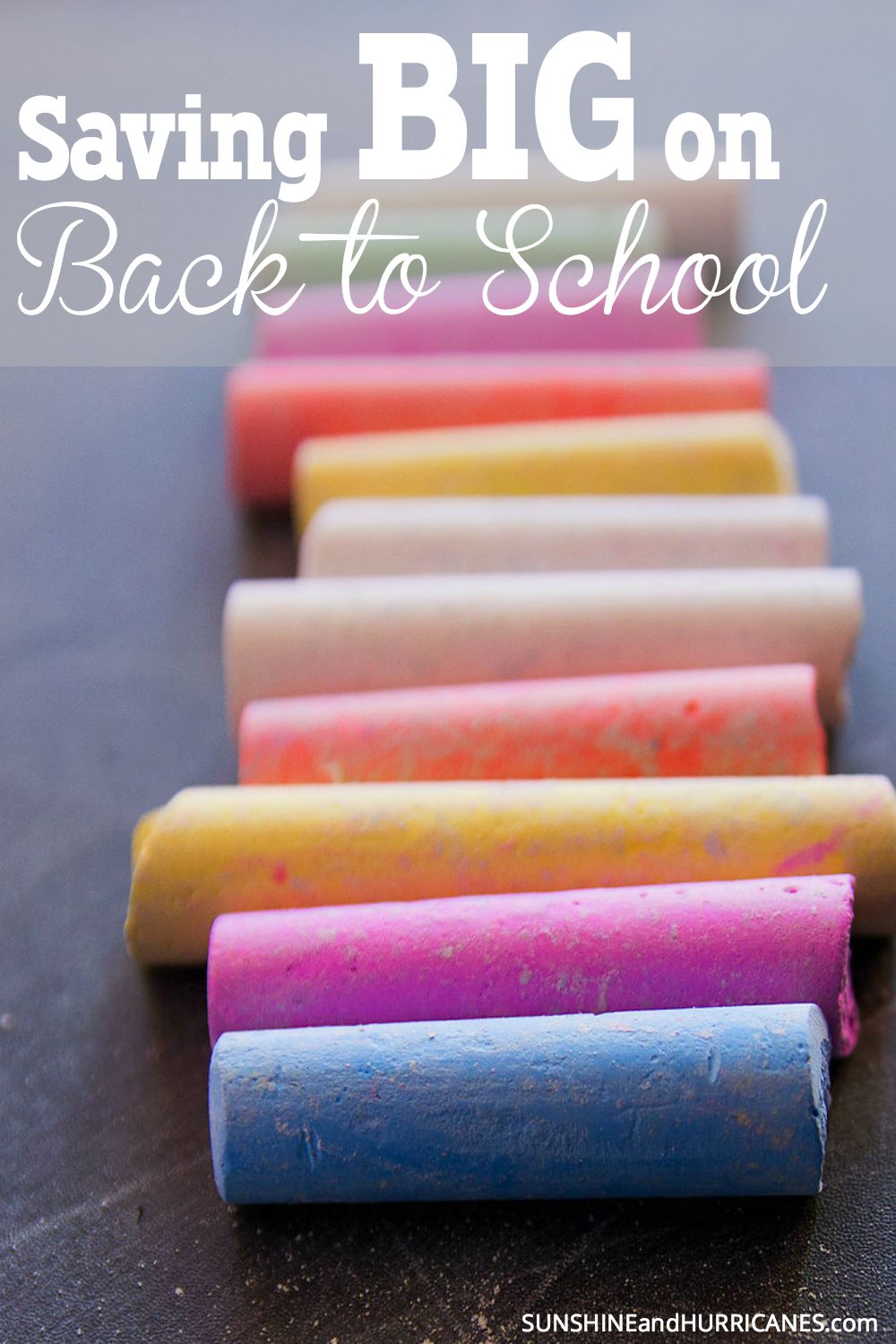 How has the summer gone so fast? I can definitely give you lots of reasons why I'm not excited school is starting, and having to get all that back to school gear is a big one. All these expenses can definitely be a challenge for the family budget, but there are definitely some secrets for how to save BIG and find discount school supplies, clothes and other necessities using coupons, apps and other creative solutions for back to school shopping.
Make a Back to School Shopping Budget and Involve Your Kids
It is important to start teaching our children to mange money early. Back to school shopping expenses provide a great opportunity to educate your children about the real cost of the items they both need and want. Pens and pencils are a necessity, but the designer bag and high-end sneakers not so much. There are many online tools that can help you create a back to school budget together.
For younger children, use the tools to teach them basic math skills related to money and to help them put expenditures into context. For example: "your new school shoes cost the same as three pizza nights for our family." For the older children, figure out what will be spent on the "must haves" and then give them the responsibility of deciding how to spend any remaining money on the more trendy items they may be begging you to buy.
It might mean using their allowance money or finding ways to earn extra cash. Additionally, this could be a way to get them on board with sales shopping or couponing, so they learn their dollar goes further when they apply saving strategies.
Coupons, Sales and More Coupons
Whether you like to clip coupons the old fashioned way from your Sunday paper or digitally from sites like coupons.com. When it comes to back to school shopping there is almost ALWAYS a coupon for whatever you are buying. In most cases, the store websites, in-store circulars or even direct mail pieces that come to your home will also have coupons (Target, Grocery Stores, etc) to help you find a discount on school supplies, back to school clothes, backpacks and much more.
When this is the case, most of these stores will allow you use one of their coupons as well as a general manufacturer's coupon. If you can use BOTH coupons and find a sale, well then, you've got the perfect trifecta of deal making. Also, if you're buying online, don't hit the "BUY NOW" button until you've checked sites like retailmenot.com to make sure there isn't some kind of offer available or at a minimum FREE shipping. Also, don't forget about ebates.com where you can also earn cash back for shopping at your favorite online retailers, which just helps add to the savings.
Frugal Finds
Does your head start to spin when you think of hunting for and clipping coupons and then trying to figure out what stores are having sales on what? Guess what, you don't have to do all that work!!! Blogs have become a major resource for saving money on just about everything these days. Take advantage of the work these sites do for you with almost daily deal listings in the weeks leading up to and just after the start of the new school year. They'll tell you where to find the best prices on everything for back to school, both on and offline, and provide links to coupons to save even more money. Here are a few favorite frugal blogs, but a simple Google search on "back to school deals" will provide a wealth of options.
For any of the blogs below, just use the site's search function and type in "school supplies"
iheartthemart.com– (there is a handy printable here for tracking your school supply shopping and finding the best price)
There's an App for That
When it comes to back to school shopping, driving around town to save a few cents on dry erase markers and construction paper doesn't make much sense. However, if you have higher dollar products to buy such as specialized calculators, a laptop or even a certain pair of shoes that someone just can't start school without, then driving a few extra miles to another store can pay off.
RedLaser is a free app for iphones and androids, that allows you to scan a product's bar code or even manually enter a product name to see if other retailers are offering a better deal. You can also use Amazon's Price Grabber
to compare in store prices to Amazon's prices to see if you can save time and more gas money by just purchasing online.
Sales Tax Holidays
16 States offer tax free back to school shopping days for school related items. You can save the cost of your state's sales tax on purchases such as clothing, footwear, computers, books and supplies. To see if your state offers this nice little discount, you can see a complete list from Kiplinger's HERE . However, realize that it is possible to save more money outside of the tax holiday on everyday sales using coupons and other promotional offers.
School Clothes – Save Money and Go Green with Gently Used
Resale and thrift stores have multiplied like rabbits during the economic downturn and you might be surprised at the quality available at these retailers. You can often find brand new items with the tags still attached. Additionally, when you are back to school shopping, don't overlook online sites like Ebay or Craig's List to pick up those pricier items for 50% to 75% less than buying new. On Ebay you can search for kid's clothing by size and sellers will often have what are termed "lots" of new and gently worn name brand pieces up for bid. At the time I wrote this article, I found several "size 7 girls lots" for under $25, each contained 8 items or more with brands like Aeropostale, Gymboree and Gap.
Also, if your child wears a uniform to school like mine do, check with the school and find out if they hold any sales swaps. Sometimes at orientation sessions or just in the main office prior to the first day of school, there will be previously worn uniforms for sale. If you're school hasn't started such a program yet, maybe offer to head it up this year or suggest it to the PTO for the future.
Uniforms or not, don't hesitate to ask friends or family that have older children about passing outgrown clothes to your kids. Sometimes people are afraid to offer, because they think they might offend you, but ultimately it's a win/win for everyone. This is how I have managed to spend less than $20 on uniforms for my daughter the last two years!!!
It's Never Too Early for Next Year
As a final tip, although back to school shopping season only happens once a year, you can save a bundle by buying items on clearance the other eleven months and tucking them away. Within a few weeks after school starts, all those supplies on that list the size of novel will be 75% off. Pick up the ones you know you'll need next year at a fraction of the cost.
Also, watch for key wardrobe pieces like jeans, t-shirts and uniform bottoms to be at their lowest prices in late October or again in late January. Buy the size you anticipate your children to be the following school year and then purchase a few of the hottest styles just before school starts again to mix and match with the basics you got for a steal.
Now that you've got the back to school shopping covered, you might want to check these other posts:
ways to save on kids sports and extracurricular activities.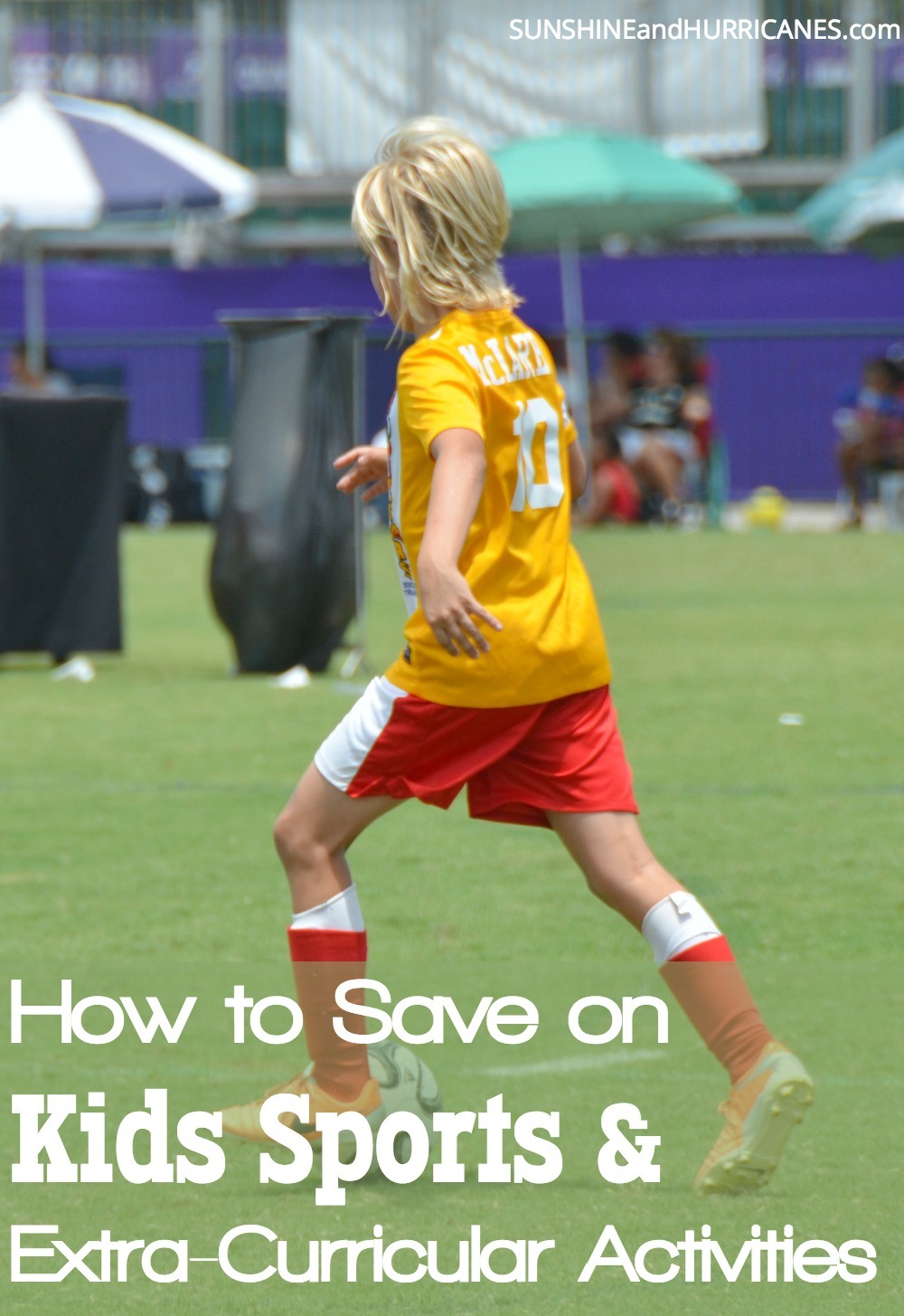 Armed and Ready to Make School Lunches
Armed and Ready to Make School Lunches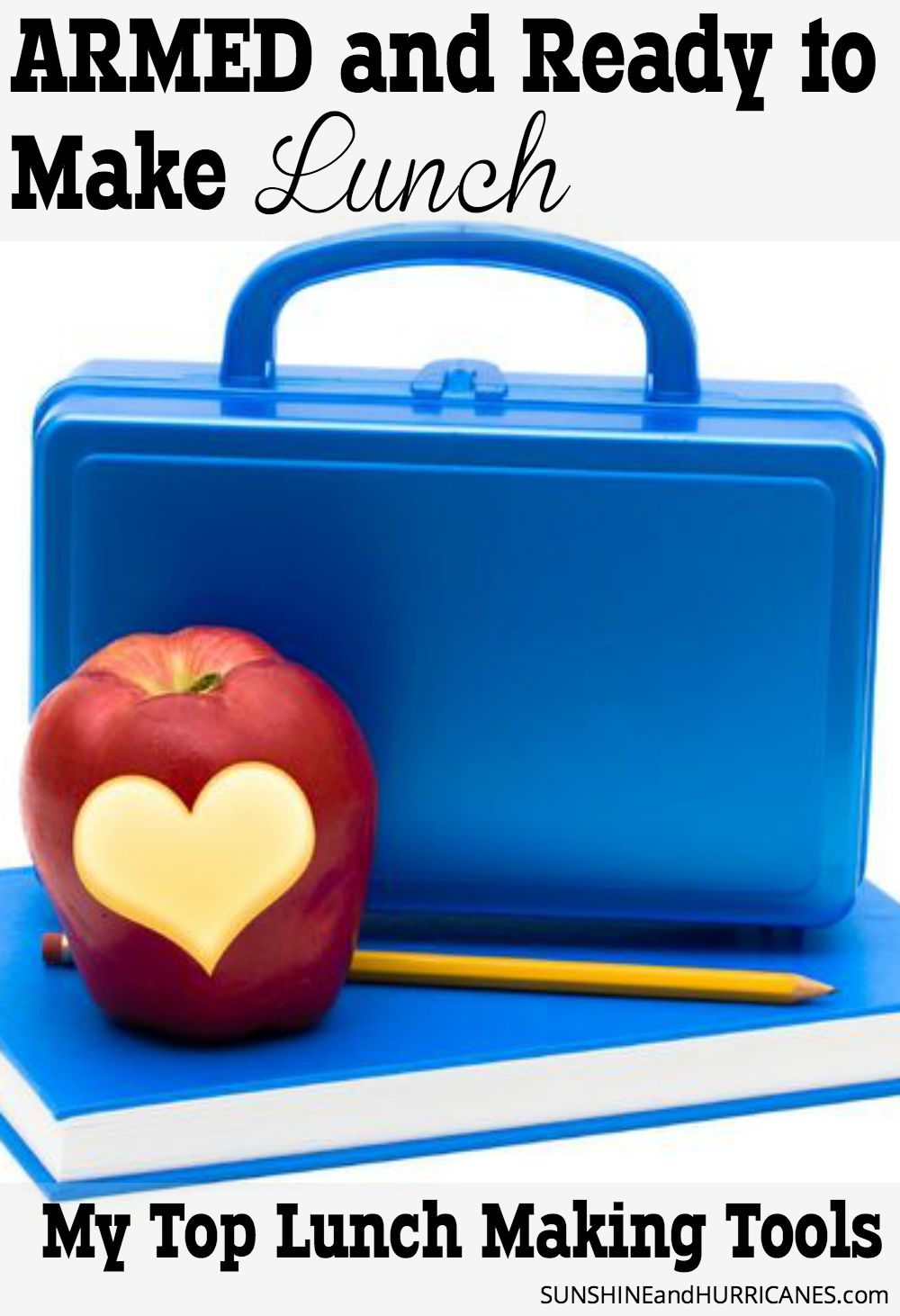 Want even more for BACK TO SCHOOL?!
Follow Sunshine and Hurricanes 's board Back to School on Pinterest.
Do you have an tips or tricks for saving big on back to school shopping?