This shop has been compensated by Collective Bias, Inc. and its advertiser, Colgate-Palmolive. All opinions are mine alone. #OpticSmiles #CollectiveBias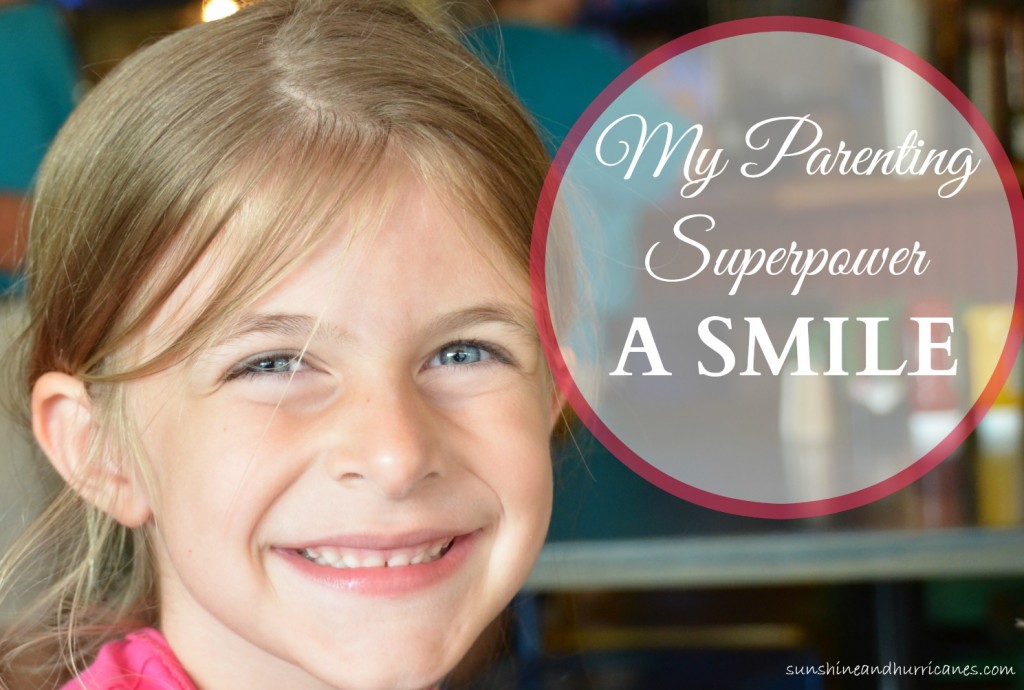 My Parenting Superpower – A Smile
I am a mom and that pretty much means my life is an overflowing cup of crazy EVERY. SINGLE. DAY. Now, add in one little extra pour that is my job as a free-lance writer, and well, life can spill right over the edge and get kind of messy. Okay, really, really messy.
While I will NEVER claim to be anything close to a "SuperMom", I will say that I think I just might have uncovered a tiny secret superpower. In those moments when it feels like my family is on the brink of a monumental meltdown – I Smile. Everything can be tense, tempers rising, and I know my kids are expecting me to turn into "Lost her mind and is yelling like a Maniac Mom", but instead, I smile, it's kind of like hitting a re-set button. For a second, my kids will be confused. I'll watch them skeptically assess the situation, unsure whether or not to trust this strange new smiling creature that somewhat resembles their mom. Then, slowly, smiles will spread across their faces, too. Crisis averted and back to our regular scheduled chaos.
Alright, but being honest, although a smile might get me through a particularly tough moment, a grin is not going to keep me going through the 24/7 mommy show. That requires a few tried and true parenting survival tools like coffee (we're talking cups and cups a day) and the occasional glass (or glasses) of red wine after the kids have gone to bed.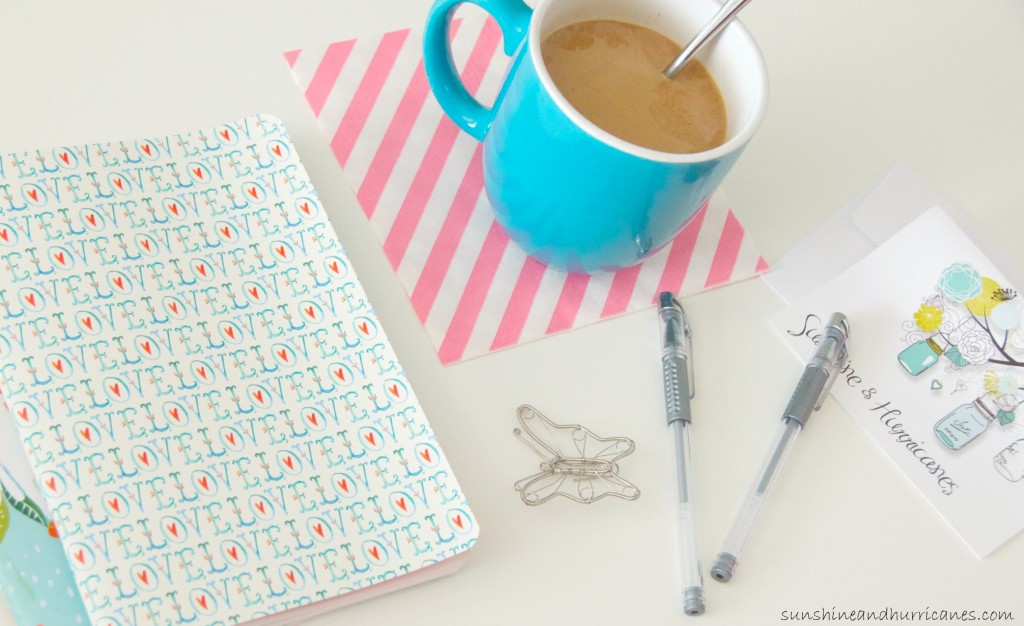 Unfortunately, these essential parenting survival tools started causing some issues for my secret superpower. My oldest child is almost eleven-years-old, which means it's been a lot of years of drinking coffee (did I mention LOTS AND LOTS of coffee – like enough to earn a gold card at a well-known coffee chain) and let's not forget those "occasional" glasses of wine. Over time, my teeth started to become stained and I found that I was feeling self conscious about my smile.
However, like most moms today, I rarely have time to do what I NEED to do, let alone what I WANT to do. So, spending an afternoon getting my teeth professionally whitened, wasn't happening. Not to mention, it was definitely NOT in the family budget. That's why about a year ago when I spotted Colgate® Optic White® toothpaste at the store, I decided to give it a try. I was really pleased with the results and continued to use the product until I found this latest version of the product at my local Wal-Mart.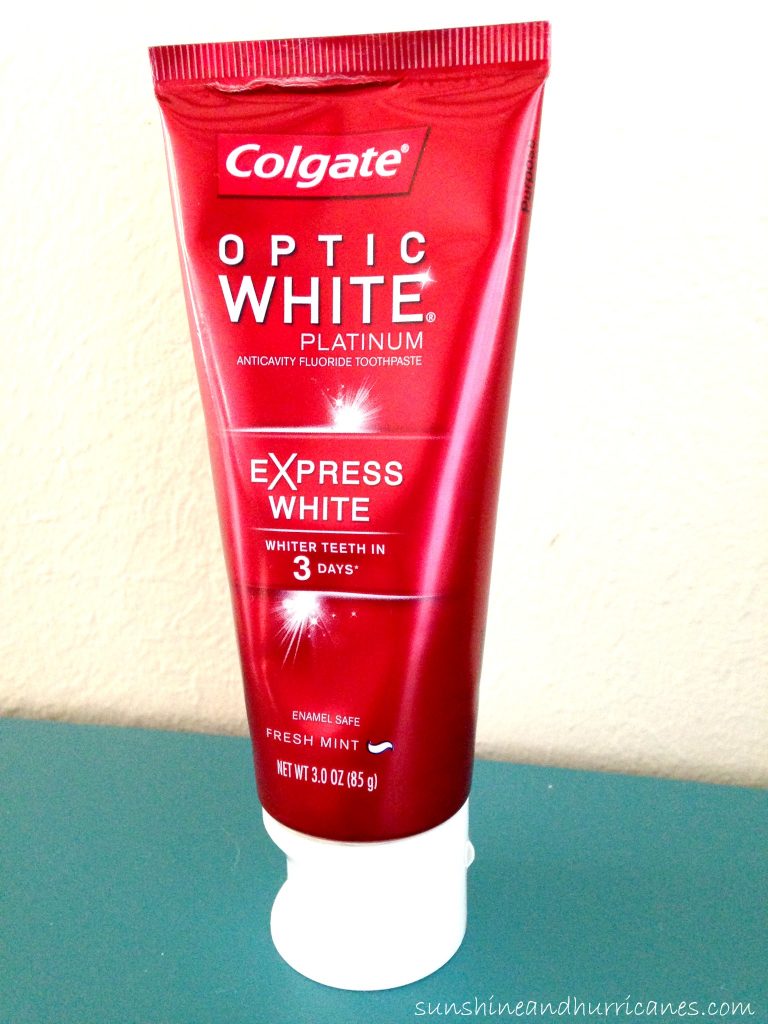 Colgate® Optic White® Express White Toothpaste actually has twice the whitening ingredient (professionally recommended hydrogen peroxide) vs. the Optic White Sparkling Mint toothpaste I've been using. This means teeth actually become noticeably whiter in just THREE days!* That's pretty fast and beats the hassle and the cost of other whitening treatments.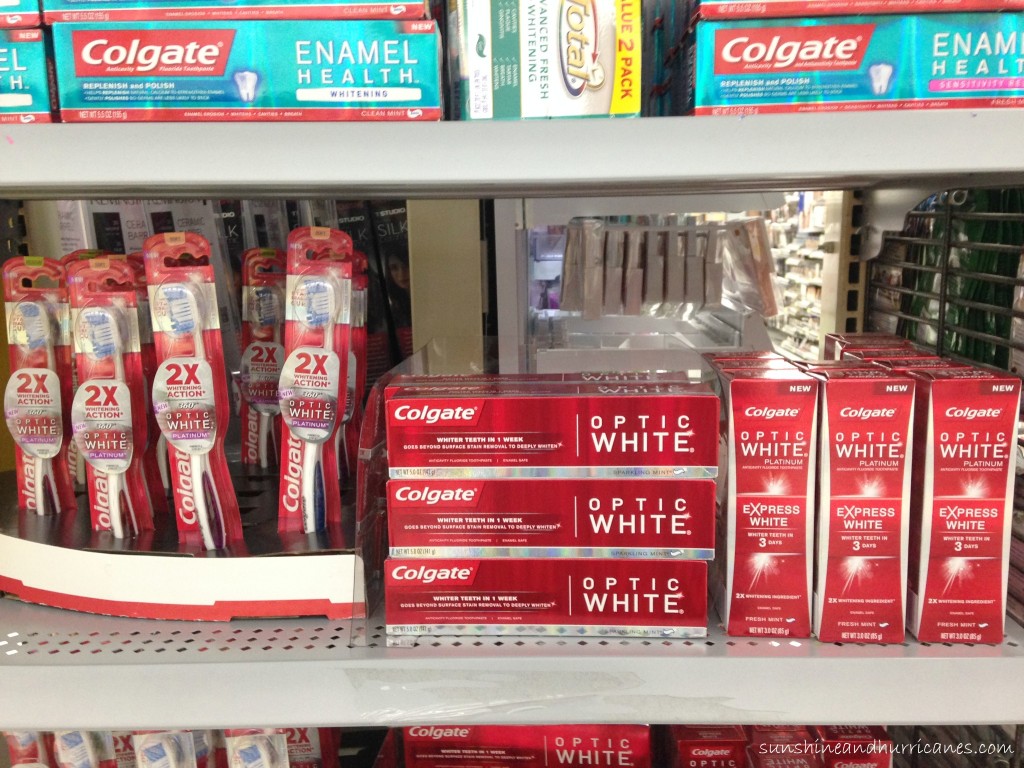 You can currently purchase Colgate® Optic White® Express White Toothpast in two sizes: 3oz & 4.5oz, plus a travel size will be available starting March 14th (perfect for your purse). You should be able to easily locate the toothpaste at your Local Walmart in an end of aisle displays like the one pictured below. Also, if you want an even better reason to give it try, how about a bargain? On February 28th, 550 Walmart stores across the country will be having a roaming demo to promote the new product. At these events, Ambassadors will be roaming the store aisles giving out $1 off coupons good on Express White Toothpaste. Whiter teeth faster and for a lower price? Sounds like a win/win to me!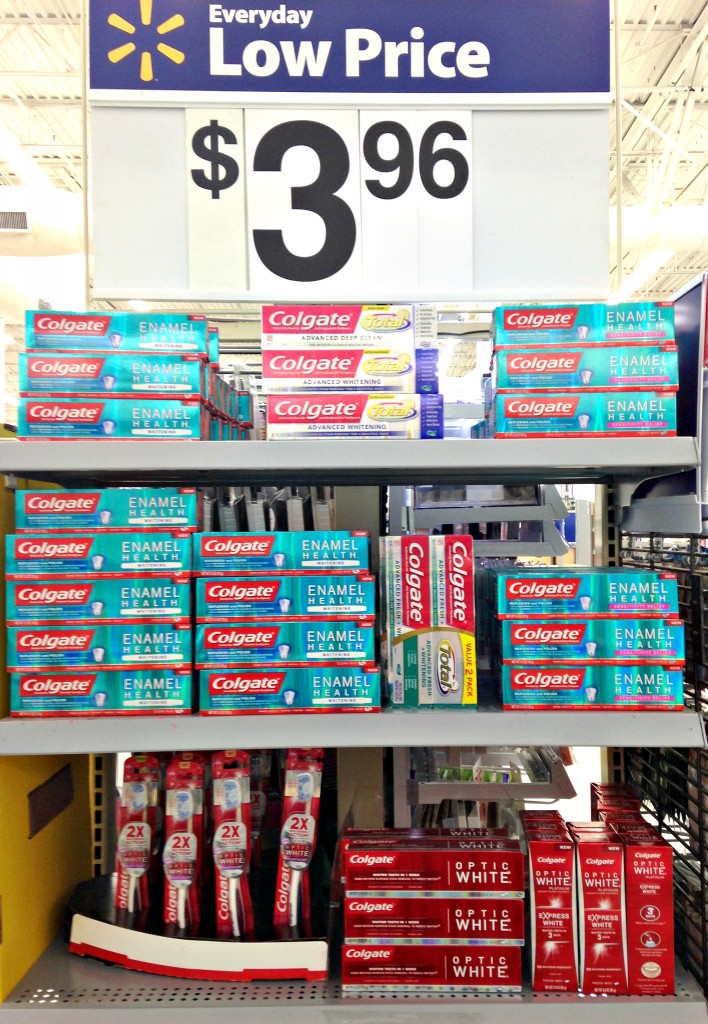 Being a mom is fun and rewarding and filled with love, but it is also filled with CRAZY. For those moments when we feel like everything is falling apart, we should always be ready with our secret superpower smile. Since giving up coffee and wine isn't happening (like ever), then we better make the best of it and find great shortcuts like Colgate® Optic White® Express White Toothpaste!
*For best results, use as directed for 4 weeks.
We'd Love For You To Share Ways You Use Your Secret Superpower to
Get Your Kids to Smile?