Is your family heading to Orlando for a weekend getaway or a vacation? Whether you're in town for business or pleasure, your entire group will love this Orlando Family Resort at Omni Champions Gate. Located minutes from the theme parks and all the excitement of Orlando, this is the perfect place for your next adventure in Central Florida!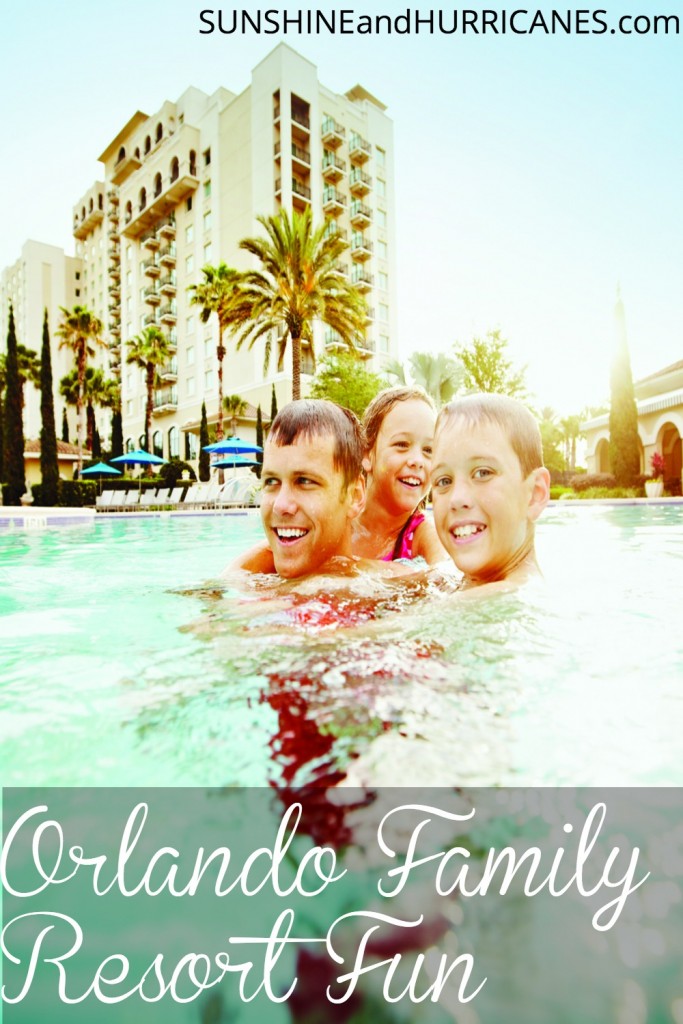 Orlando is one of the top family vacation destinations in the world and it's also a great place to explore for a short trip! Omni Champions Gate is one of the absolute best places to relax and enjoy that famous Florida sunshine! Our family had the opportunity to spend two glorious nights at this beautiful resort and our entire family was thrilled with the experience.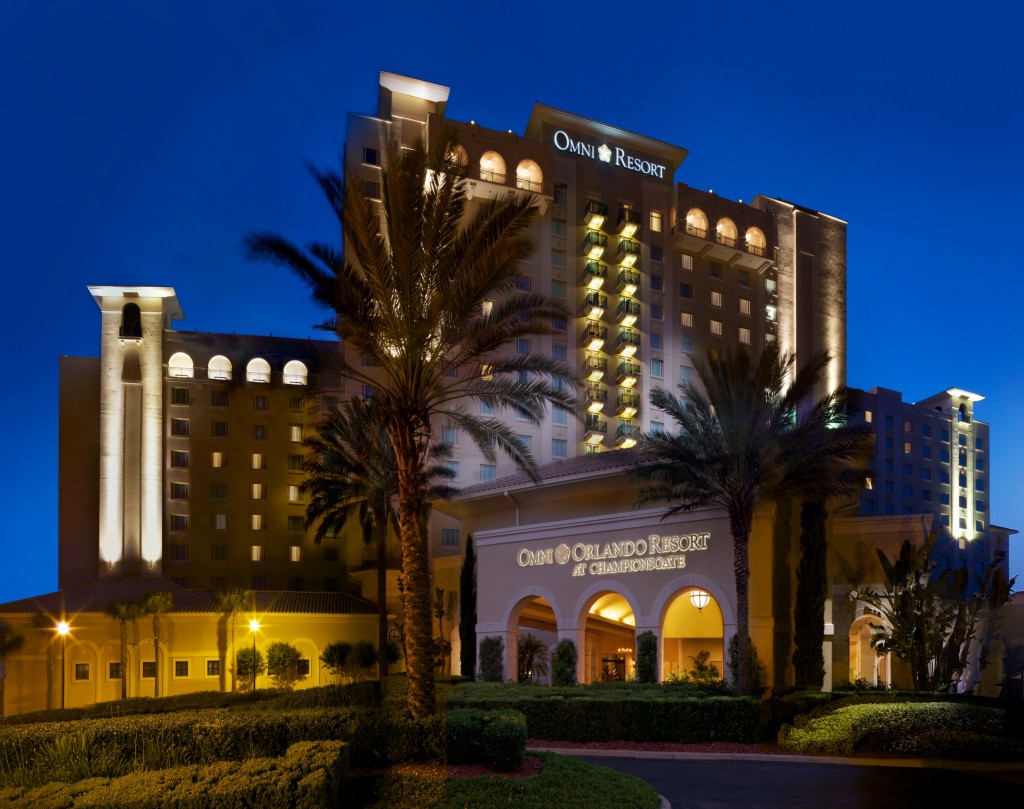 As a family of 6, we often have a difficult time finding acceptable accommodations. Omni Champions Gate easily met our needs by giving us connected rooms, one with a king bed for hubs and I, the second room with 2 queen beds for the kiddos. The rooms are spacious and well appointed, our view of the pool and golf course was splendid and so serene. I appreciated the in room refrigerators, perfect for keeping the daily complimentary water bottles cold, as well as the kid's drinks we brought along.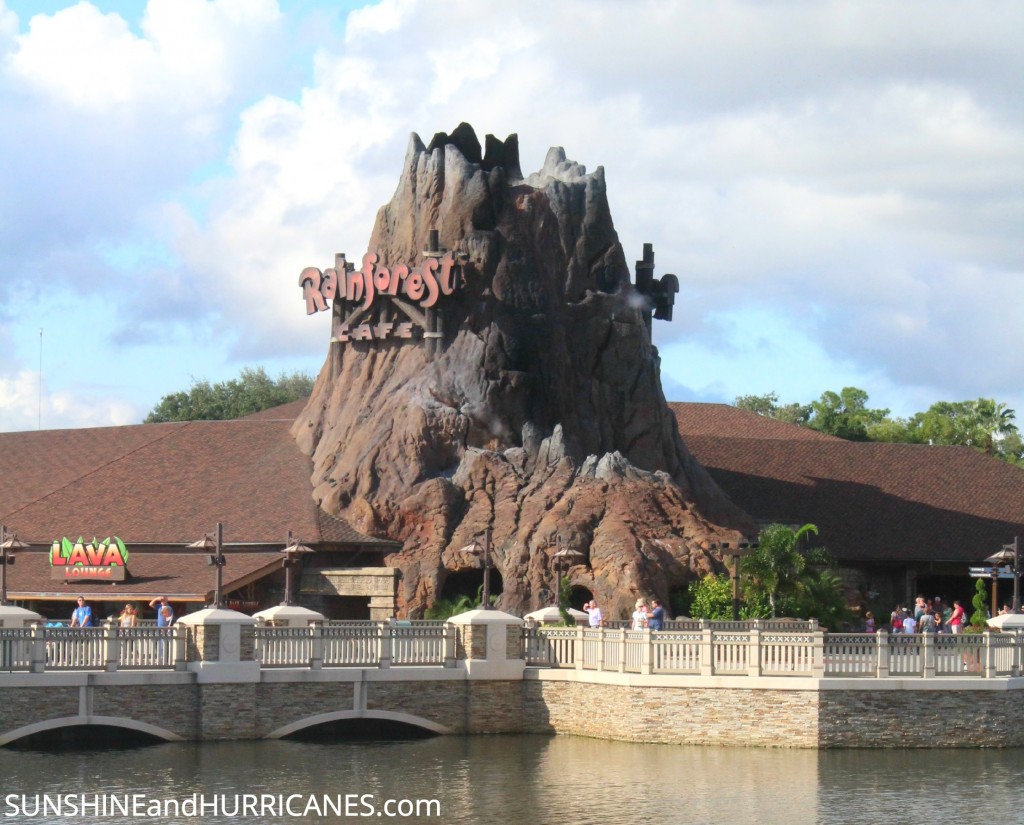 On our excursion, we spent Friday afternoon and evening exploring Disney Springs(formerly Downtown Disney) and have a fun list of 10 Free Things To Do At Downtown Disney for you, too! After a yummy dinner, we made the short drive to the resort. Located approximately 10 miles from the Walt Disney World Resort, this short drive brings you to a calm, unhurried part of Orlando, spacious and lovely, surrounded by 36 holes of championship golf. It's so nice to enjoy the business and hustle of Orlando but then retreat to a relaxing hotel for some much needed rest.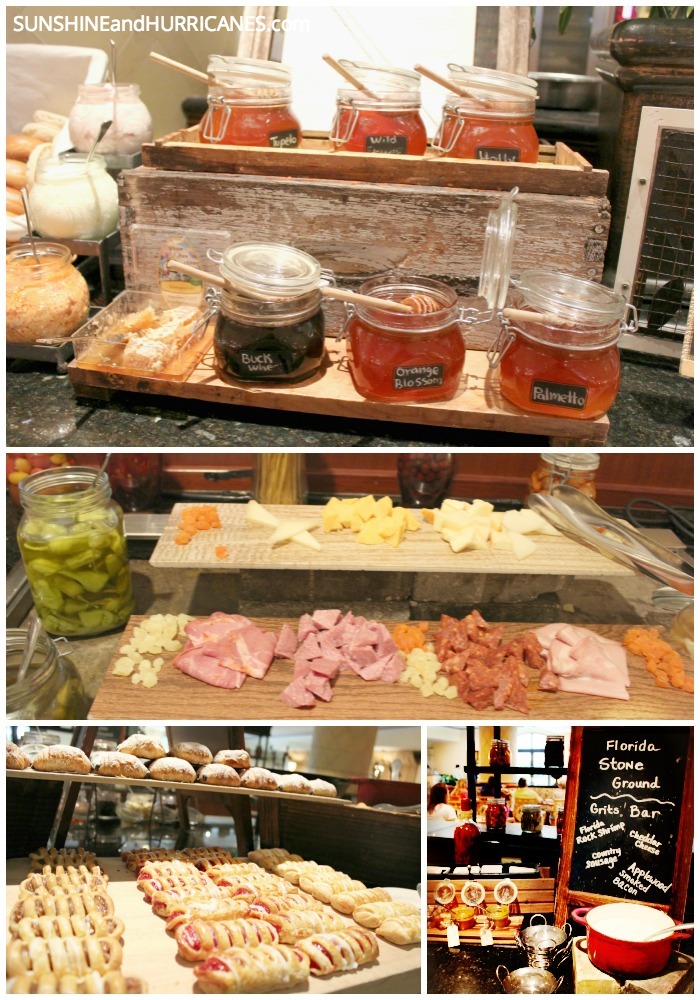 Saturday we enjoyed an outstanding brunch at Trevi's. This rustic Tuscan themed restaurant offers a scrumptious morning buffet that's not your ordinary hotel breakfast. Every detail, from display to taste, is thoughtfully planned and a gourmet experience amidst a family friendly atmosphere. From the omelet station with a myriad of ingredients to the locally sourced foods, a unique honey bar and a huge fresh pastry offering and a plethora of Italian cheeses and meats are all just a part of your breakfast choices. The cheerful staff was accommodating and offered excellent service to our family.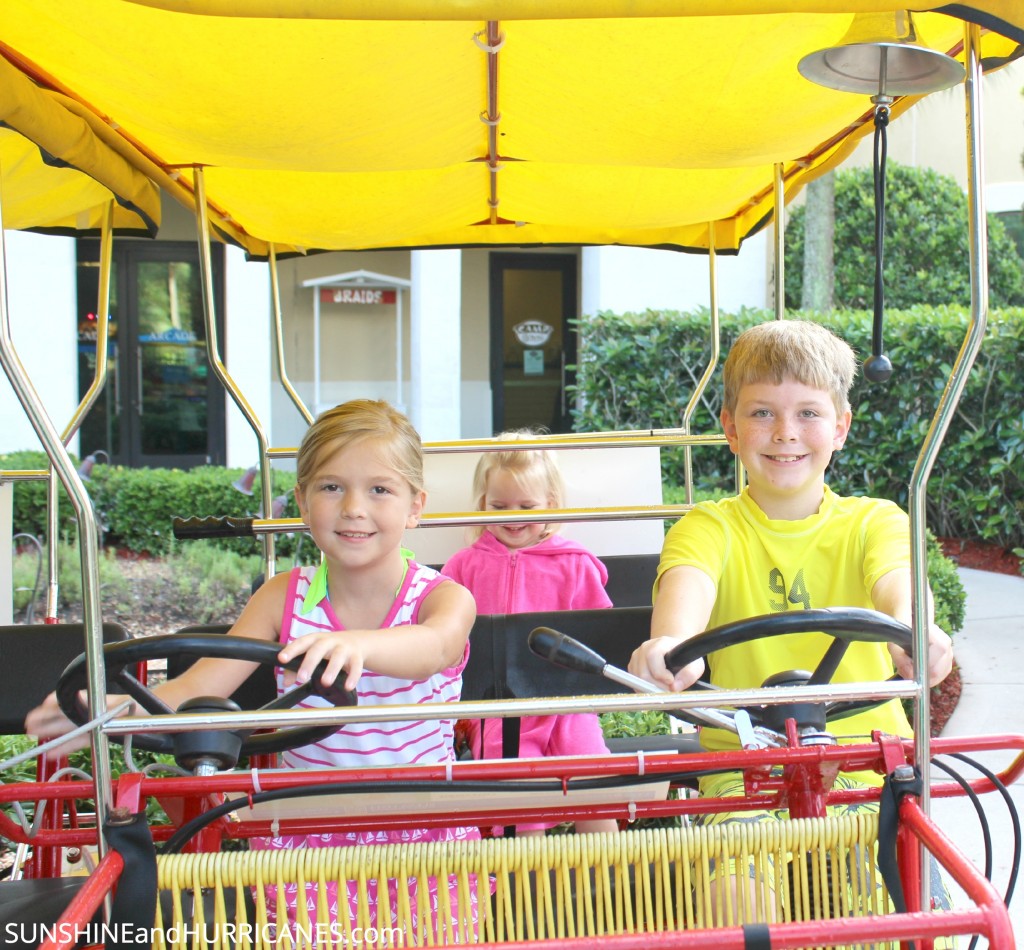 Now that we were fed and energized, we enjoyed a nice walk around the well manicured grounds and took a peek at all the amenities. The Omni offers regularly scheduled kid's activities at the Kid's Escape and even childcare services in the evening so Mom & Dad can enjoy a quiet dinner at one of the resort's restaurants. Whether you decide to hit the links for some golf, work off that delectable breakfast in the fitness center, find a quiet spot to appreciate nature and a good book, or scurry off for some pampering at the resort spa, your day is full of possibilities. We couldn't contain the kiddos any longer and headed to the lazy river area.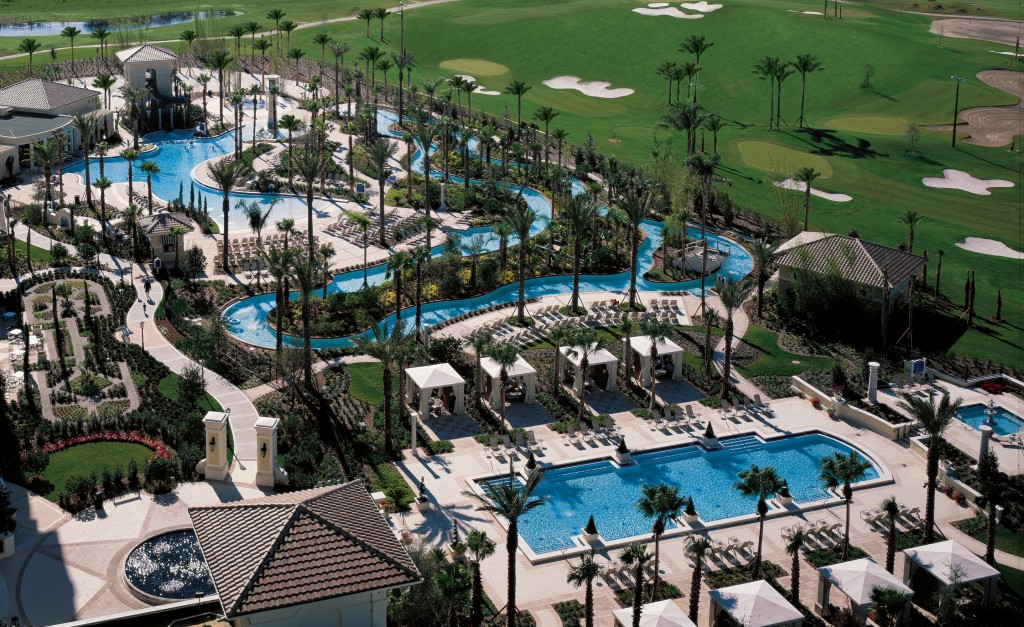 The family pool area offers a zero entry pool, dancing fountains, and a spilling water tower for lots of splashing fun! There's also a waterslide that provides hours of fun along with the 850 ft. lazy river. It was wonderful to relax on a comfy lounge chair while watching the kiddos squeal and smile, happily enjoying the pool. It was easy and convenient to eat dinner at Croc's the restaurant located poolside so we could minimize our time out of the water. Simple pub fare was a great ending as sunset approached and signaled the end of our day.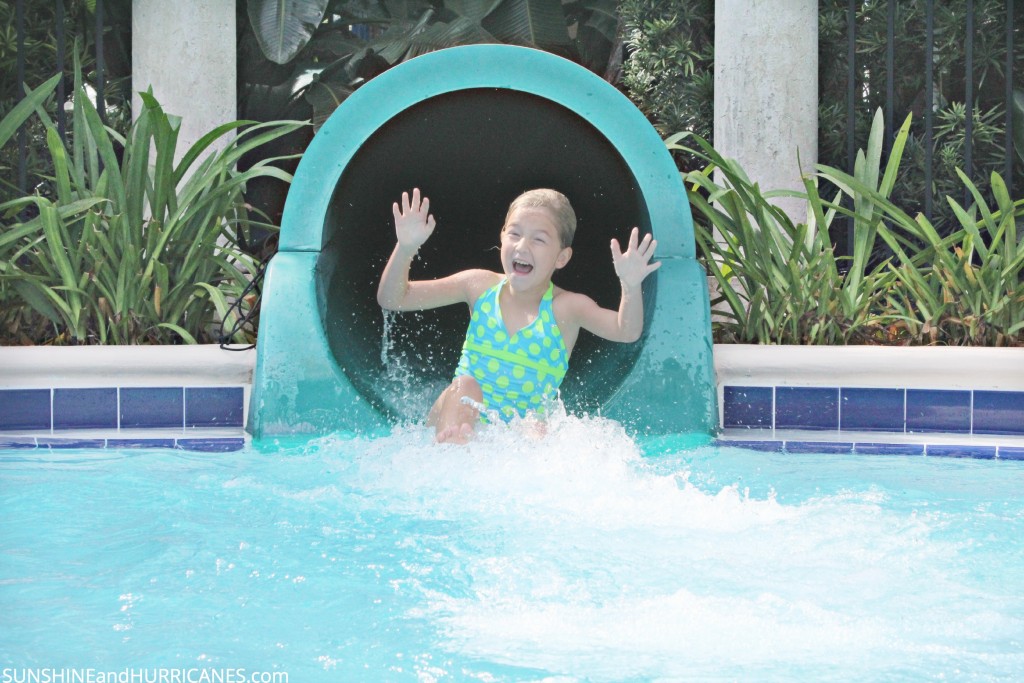 The Orlando area is bursting with excitement and entertainment but there are also scenic, beautiful resorts that are filled with relaxation options. Our family enjoyed the opportunity to reconnect, spend time with one another, and create memories. I highly recommend the Omni Champions Gate for your next visit to Central Florida. It's close to all the attractions, yet an oasis of calm, perfect for families to recharge and truly enjoy their time away from home!
If you're visiting the Orlando area, you'll find tons of exciting adventures when you check out Things To Do In Orlando Beyond The Theme Parks and More Things To Do In Orlando
Discover all the hidden gems for adventure in Florida! From live mermaids to dolphin cruises, our Florida Family Travel page reveals the most outstanding opportunities available throughout the Sunshine State!