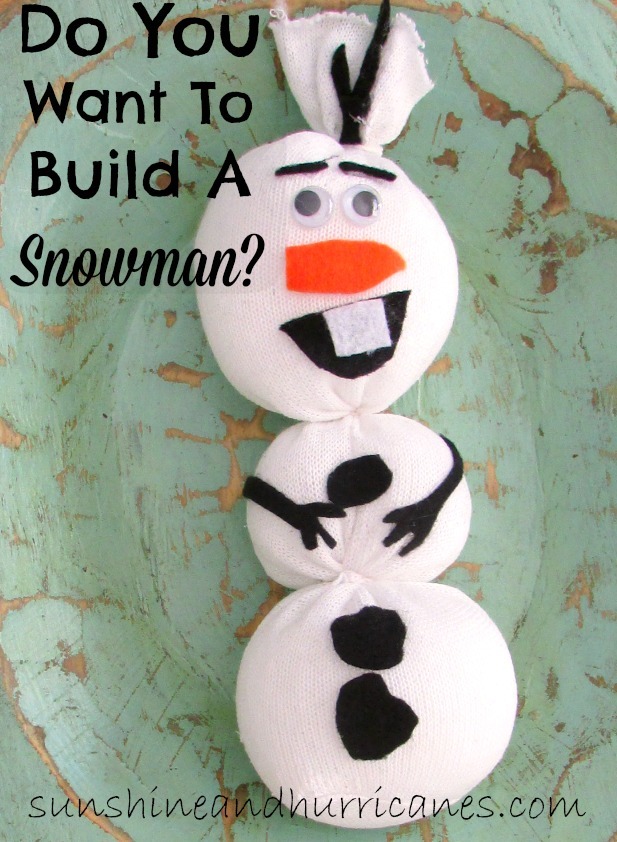 Welcome to Olaf's Snow Day in Summer Playdate! We can't get all the fun started without our mascot so here's a quick and easy craft to make certain everyone has a snowman to love on this week! This project is simple and comes together with basic items you may already have on hand!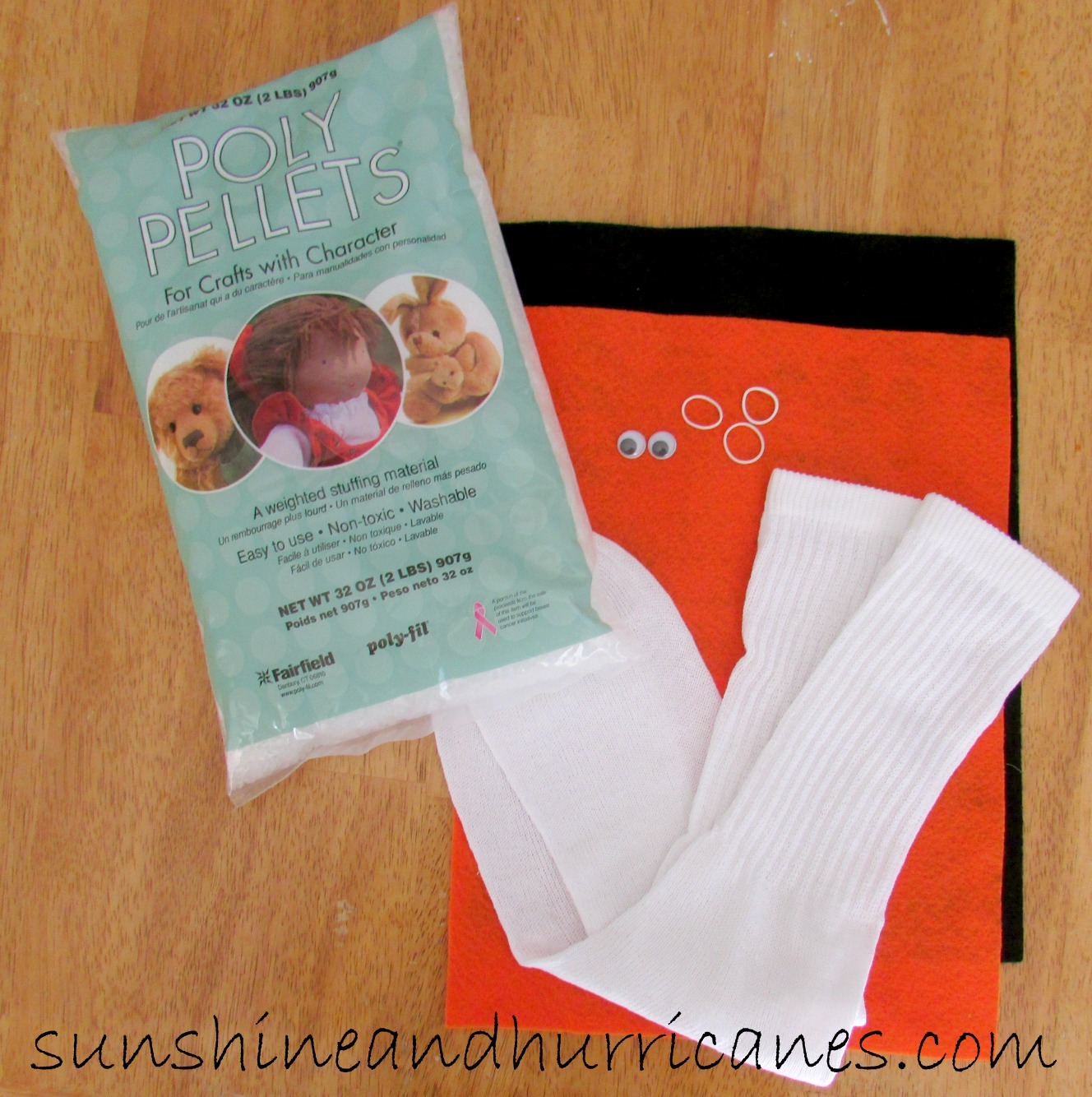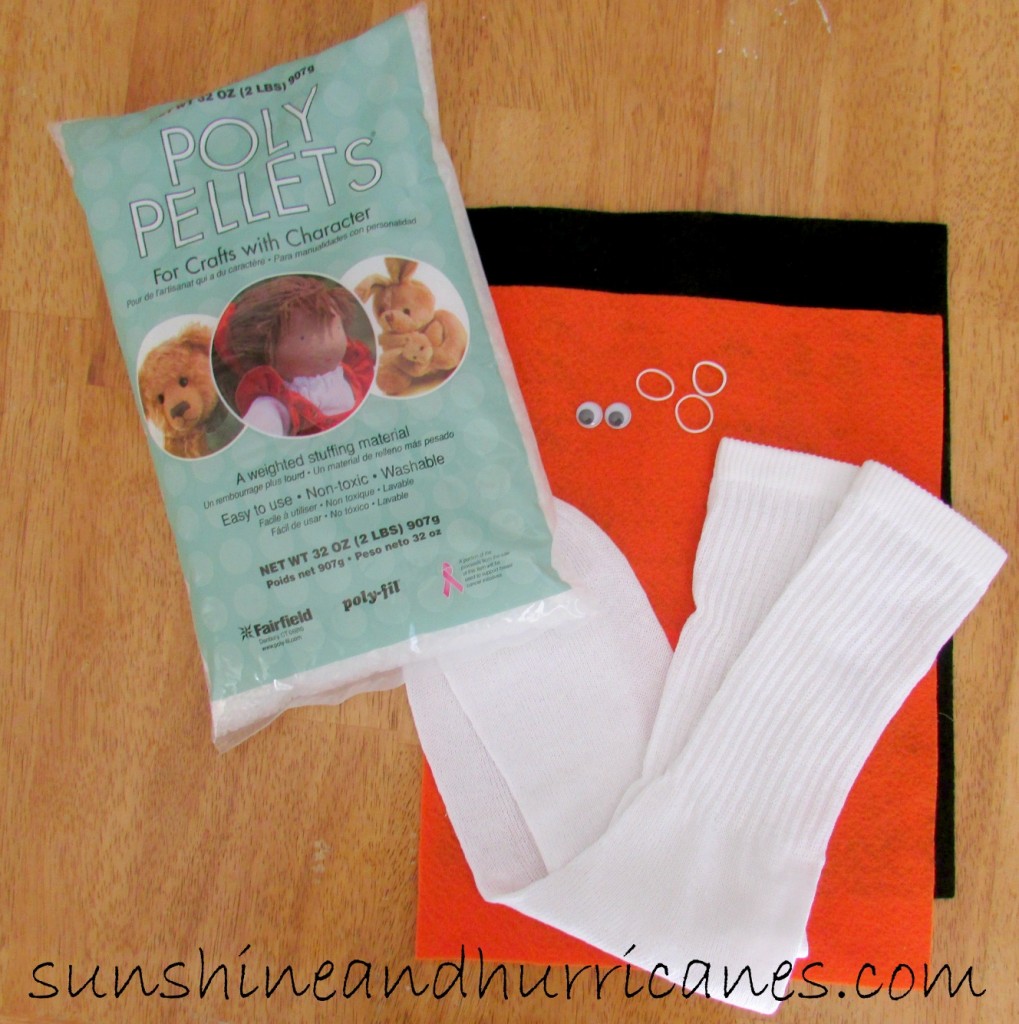 Materials Needed:
white socks(we grabbed a pair at the dollar store that were adult size but you could use children's for a smaller version)
clear or white elastics/small rubber bands
rice or poly beads(approximately 2 1/2 cups)
black & orange felt
wiggly eyes
glue gun & scissors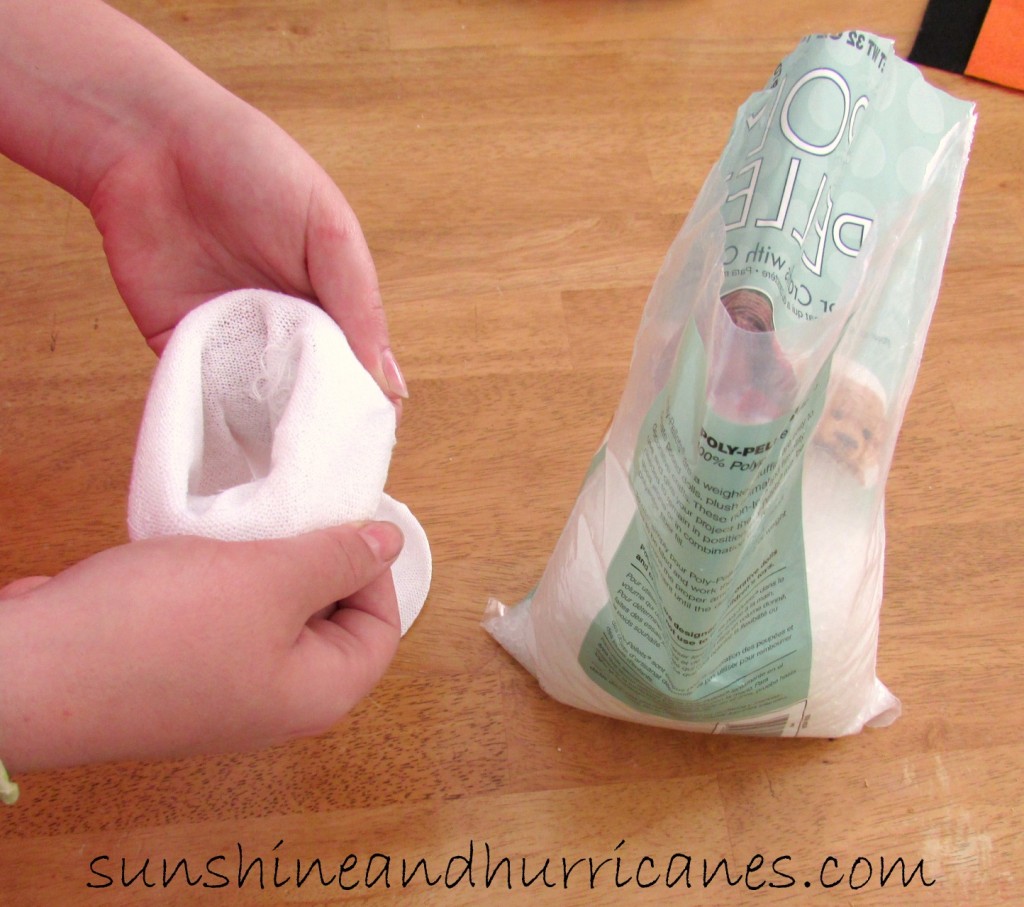 Fold down the sock and fill the with about 1 cup of rice or beads(I happened to have beads leftover from another project, rice works just as well), secure an elastic around the sock, repeat with 1/2 cup for the middle and 1 cup for the head, shaping the sock as you go, looking at Olaf's body for a guide. Because we used an adult sized sock, we needed to trim the excess from the top and then cut out a nose from the orange felt, a mouth, arms, hair, and 3 rough edged circles from the black felt.
Attach the felt pieces and wiggly eyes using the glue gun. I like the glue gun because I have issues with waiting patiently for regular glue to dry but any glue would work for this.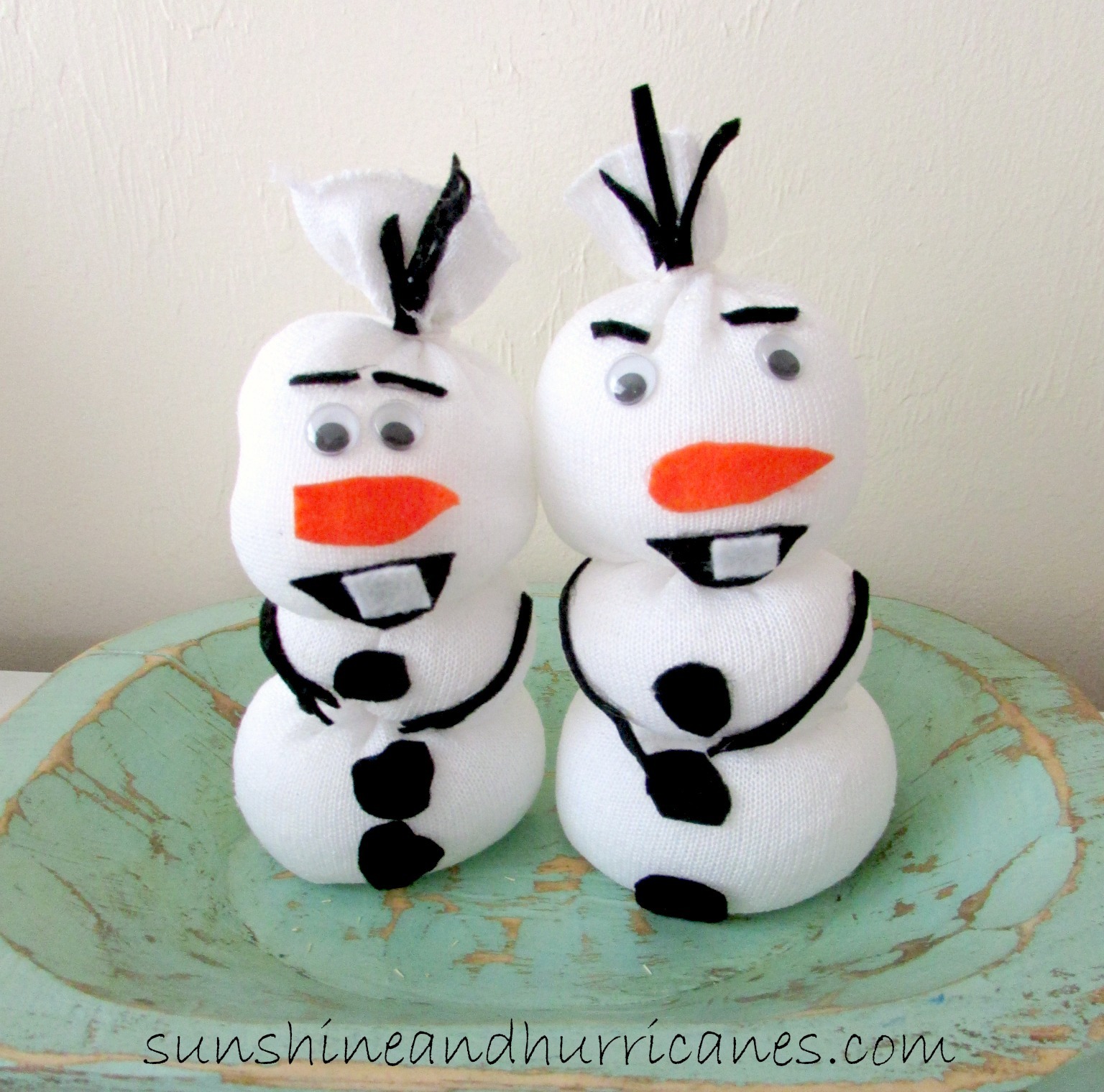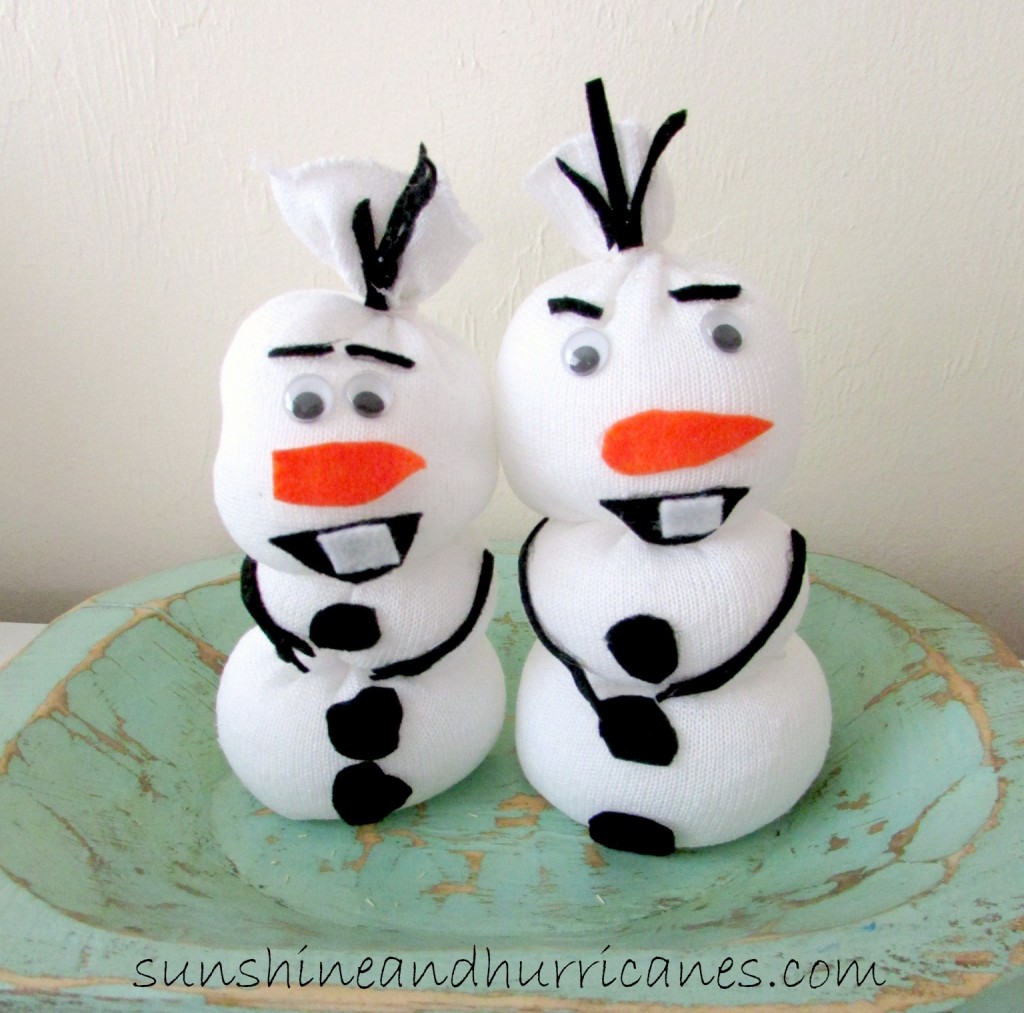 The great thing about using rice or poly beads is that Olaf can stand up on his own or snuggle up with his new friends! Happy Summer!!!!!!
Be Sure to Check Back Every Day This Week for Other Olaf and Frozen Themed Activities and…..
Don't Forget To Go Enter Our AMAZING Frozen Giveaway!